When Audizine founder Anthony Marino approached us with his UrS6 Avant in search of more power, we were ecstatic to work with him on the project. If you can't already tell from the pictures of his car, Anthony is the kind of guy who prefers a clean, "OEM-plus" ride with subtle aesthetic changes to accentuate the factory design. After seeing his beautiful UrS6 Avant, we couldn't argue with his modding philosophies.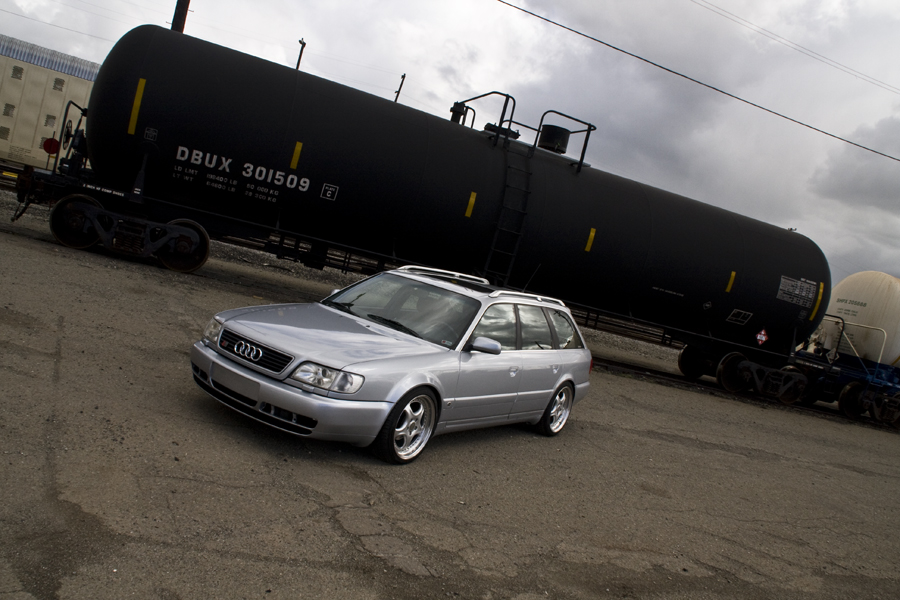 Anthony wanted to stay true to his minimalist tuning approach when he came to us wanting about 450 horsepower from the UrS6's capable AAN I5 20VT motor. He wanted to be able to make the power safely and reliably on stock engine internals, without breaking the bank for parts and tuning. He had a few other simple requests with his project, including keeping the factory cruise control and engine management, as well as making the installation as "stealthy" as possible.


After determining Anthony's needs and budget, we set him up with our 3" stainless steel turbo-back exhaust, K26/GT3071R turbo kit, and drop-in Bosch 044 fuel pump upgrade. We got him into our 034EFI GT3071R chip tuning package, which we developed in-house on our dyno to support the power that the K26/GT3071R is capable of on the stock Motronic ECU. Since Anthony was local to us, we could also fine-tune the software specific to his UrS6 Avant's setup right here on our Land & Sea AWD dyno.


Anthony dropped of his car at our Fremont, CA facility, and we got to work on it right away. Our turbo kit and fuel pump upgrade were designed to bolt in to the factory location, so the installation was a breeze. The exhaust had to be custom-fabricated on Anthony's car, as our standard UrS4/S6 exhaust would stick out too far with his shorter Euro rear bumper. Once the hardware was in, we strapped Anthony's car down on our dyno, and began the fine-tuning of his factory Motronic ECU.


After a little bit of calibration, the car put down a whopping 369.4 WHP and 359.2 WTQ, all on a safe, smooth, reliable tune. Overall, we were very happy with the project outcome.


Anthony's UrS6 Avant is the epitome of what the perfect Euro wagon should be. It's clean and unassuming on the outside, comfortable and practical on the inside, yet still capable of blowing the doors off of any Honda it encounters. (Even ones tuned by Johnny Tran himself!)


Anthony@Audizine's GT3071R Audi UrS6 Avant:
034Motorpsort K26/GT3071R Chip Tuning Package
034Motorsport Drop-In Bosch 044 Fuel Pump Upgrade Kit
034Motorsport UrS4/S6 3" Turbo-Back Exhaust System

We also have a Feature Gallery on this vehicle, Click Here for more photos.
Anthony@Audizine's GT3071R Audi UrS6 Avant