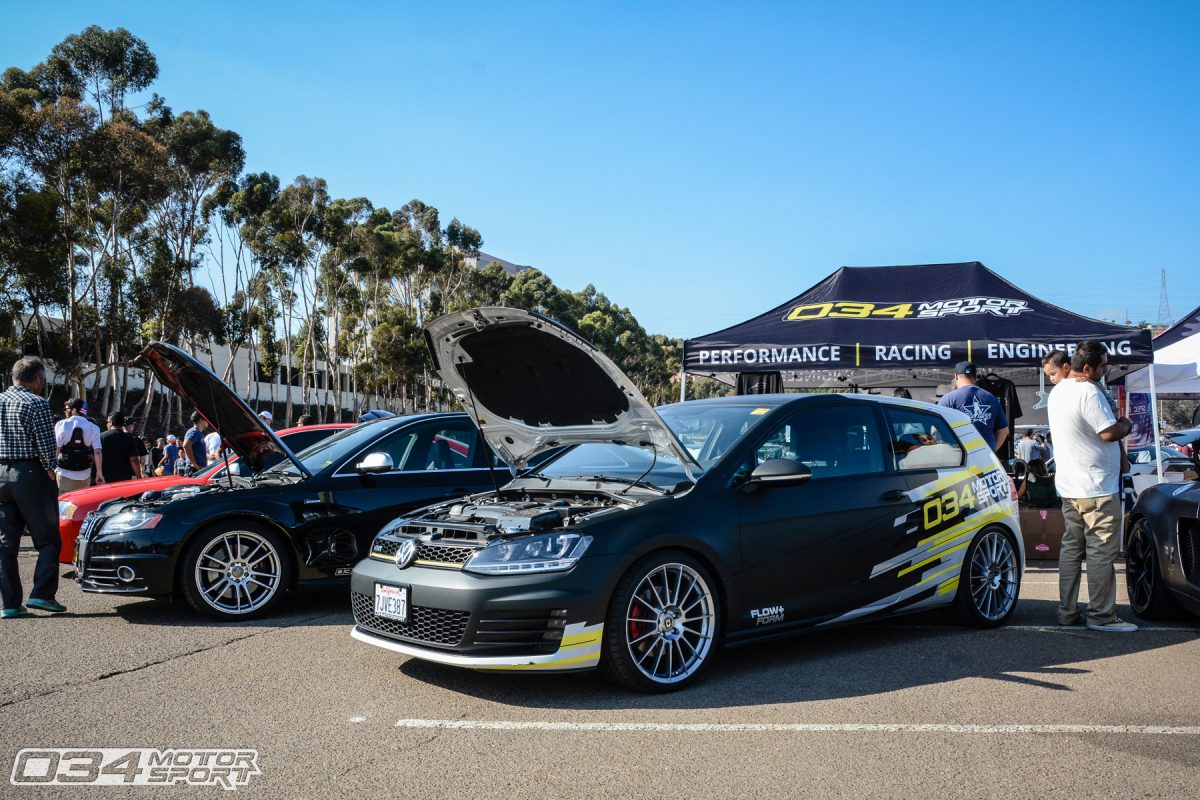 The allure of Big SoCal Euro is that it remains one of the largest car shows on the west coast that welcomes all, and won't discriminate between marques. This event has taken place every year since it began in 2001, offering fellow car enthusiasts and vendors alike to connect in a friendly and personable environment. And let's get real, it's hard to have a bad time when basking in the glorious San Diego sunshine! This year 034Motorsport didn't want to miss out, so we made the trip down with our MkVII Volkswagen GTI test mule, and Nate's ever-evolving B8 Audi S4.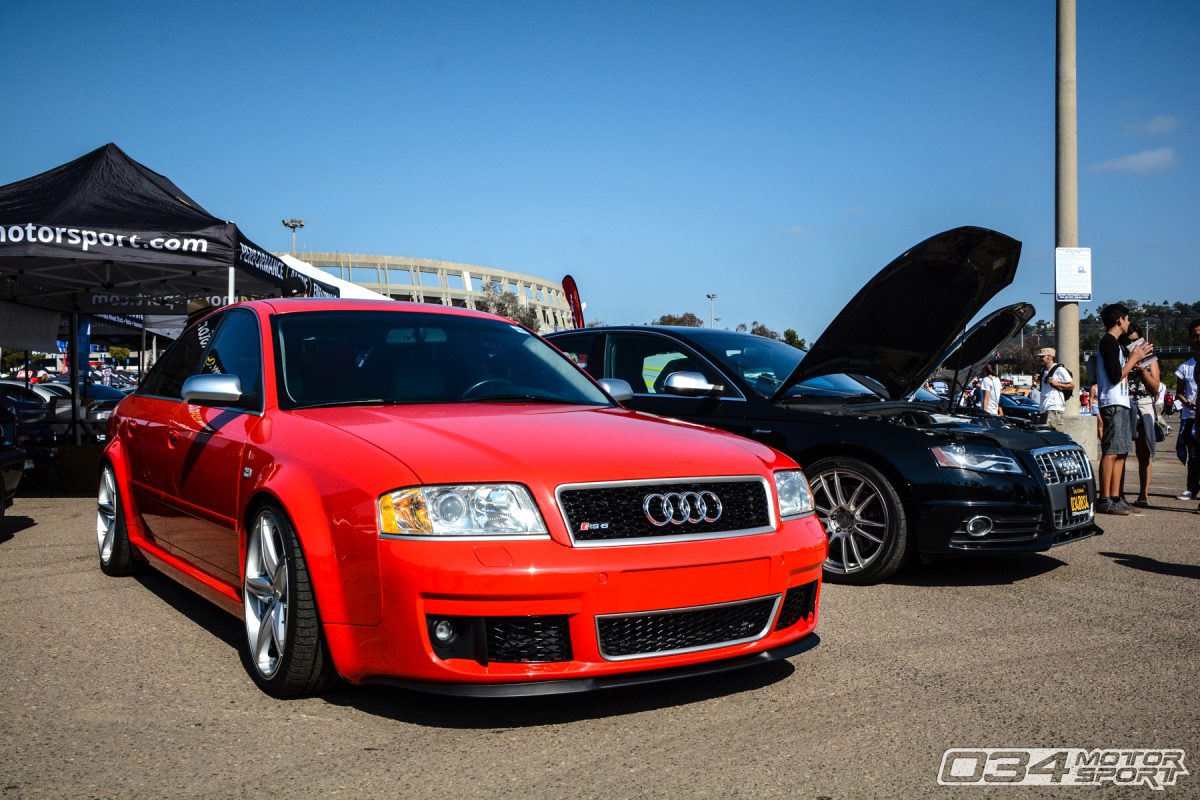 We were able to find some additional four-ringed friends to round out the display at our booth, thanks to this stunning example of a C5 RS6. If you were there, you'd know the Volkswagen and Audi enthusiasts were outnumbered and needed to stick together. It seemed as if the rest of the event was overrun with BMWs as far as the eye could see.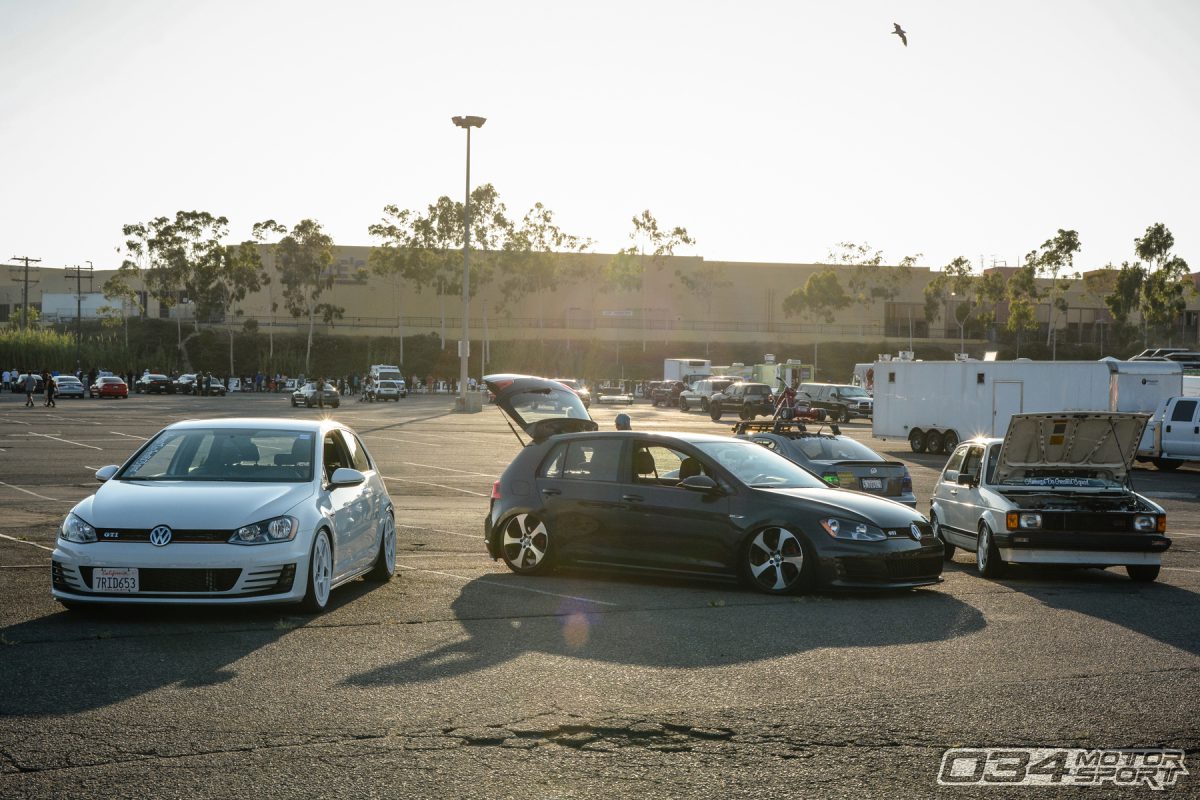 Here we see Volkswagen owners who played it safe by staying in formation, ensuring no Bavarian machines would sneak in between them. Strength in numbers boys (and girls)!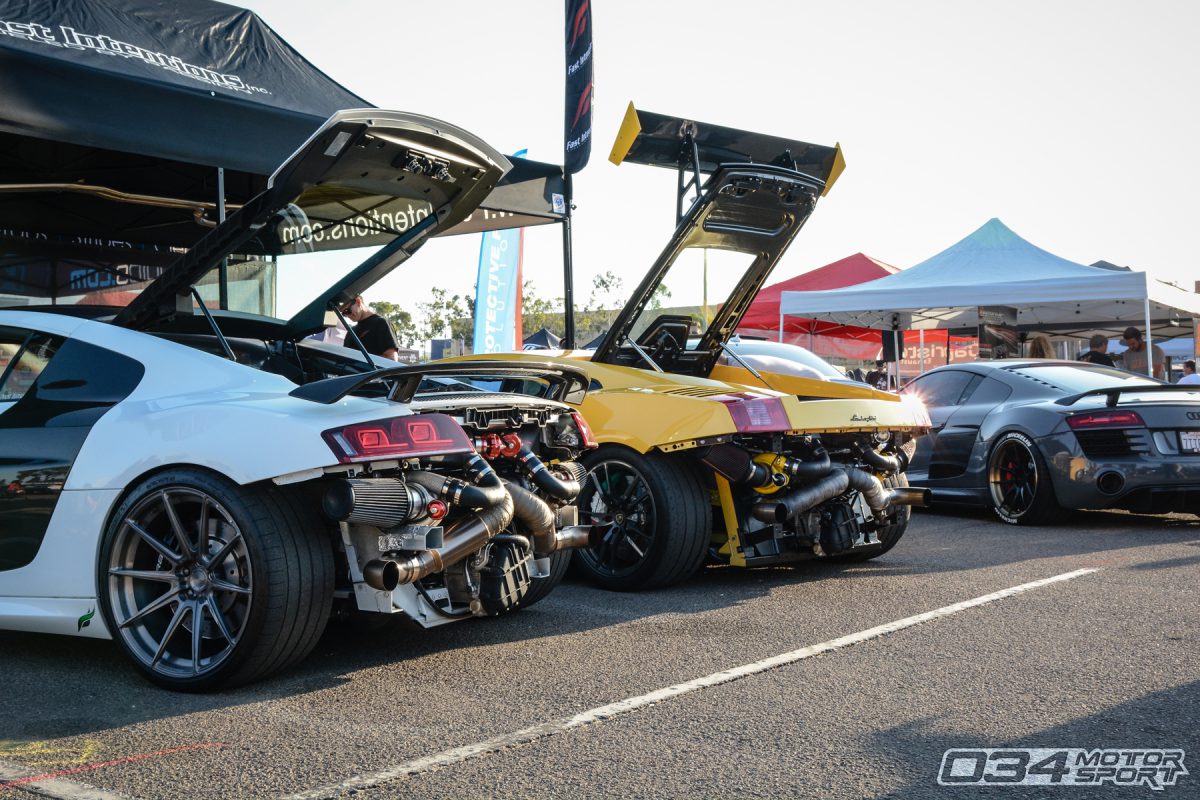 And although they were few and far between, the examples of Audis at Big SoCal Euro this year were exceptional. This pair of twin-turbocharged V10s was absolutely bonkers at the Fast Intentions booth.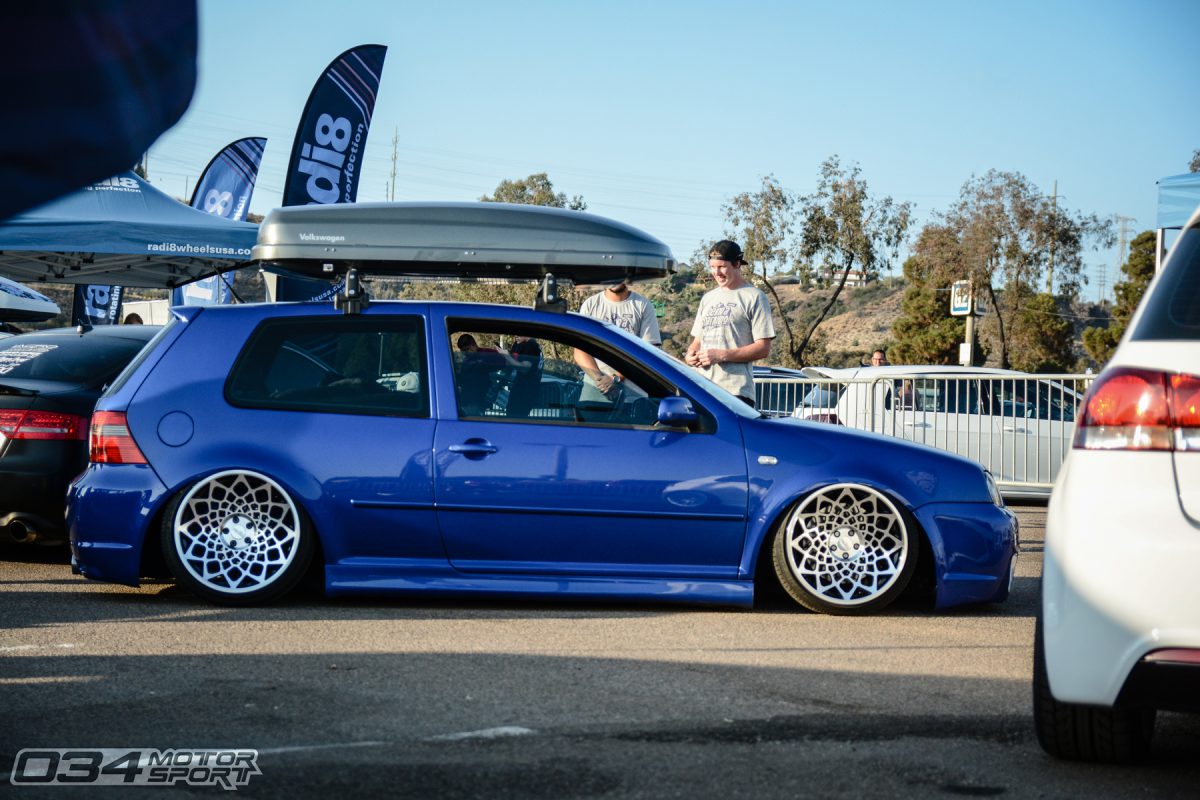 Just in case you aren't sick of looking at Deep Blue Pearl MkIV R32s from our Fastivus event coverage, we made sure to snag a photo of another one. Frankly, it's just one of the best color/chassis combinations around.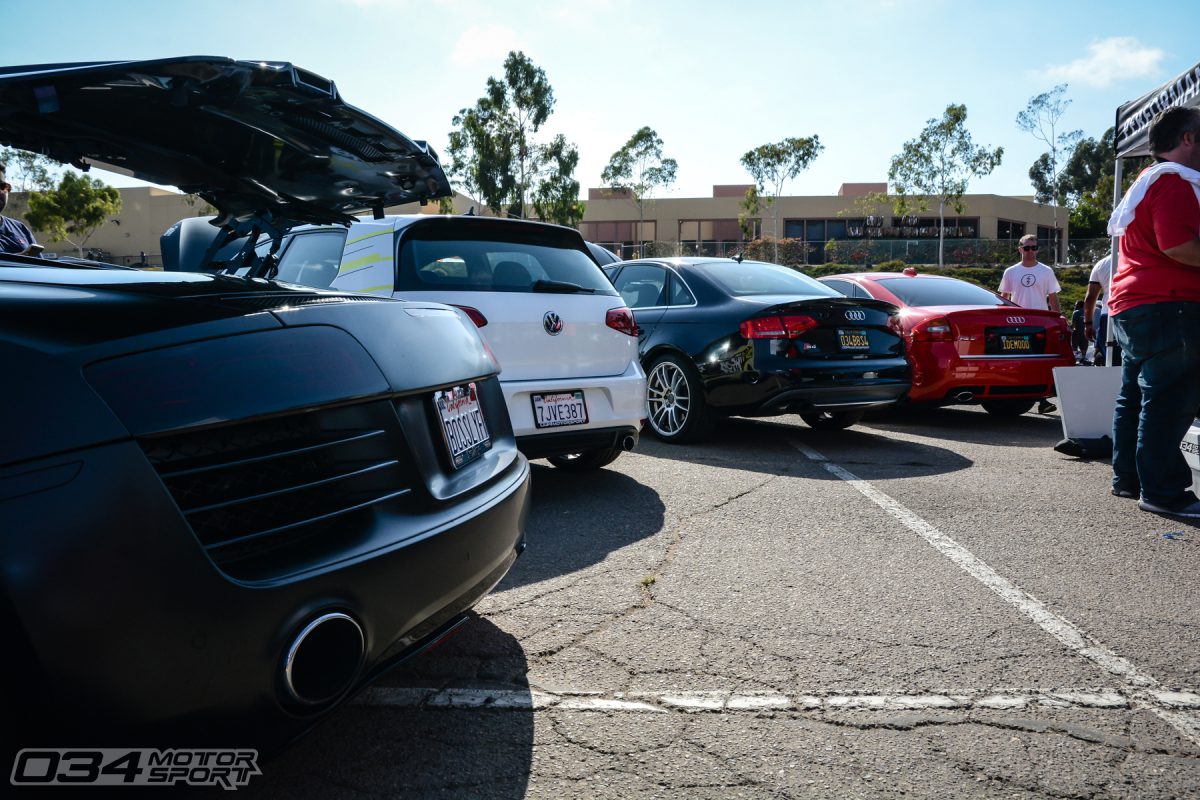 With a license plate like that, this Audi R8 owner gets it. I'm willing to bet they're a SoCal local based on the choice for a Spyder. Wise choice, to ensure all of the sun rays can be soaked up while listening to the sweet symphony of the 4.2L V8.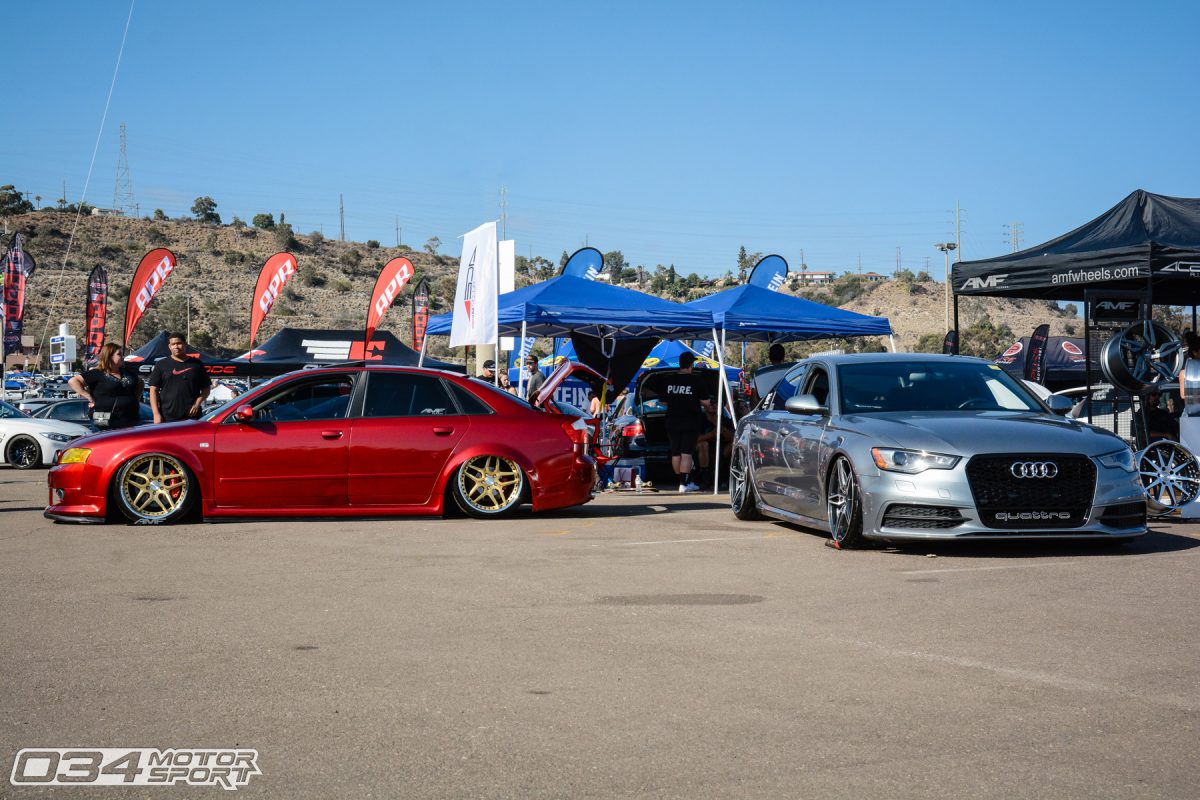 If you haven't noticed by now, air suspension is becoming increasingly popular among the show cars these days. Here we have two different ways to go about modifying. A simple OEM+ look on the C7, or a more unique approach by changing the paint and body work as seen on the B6.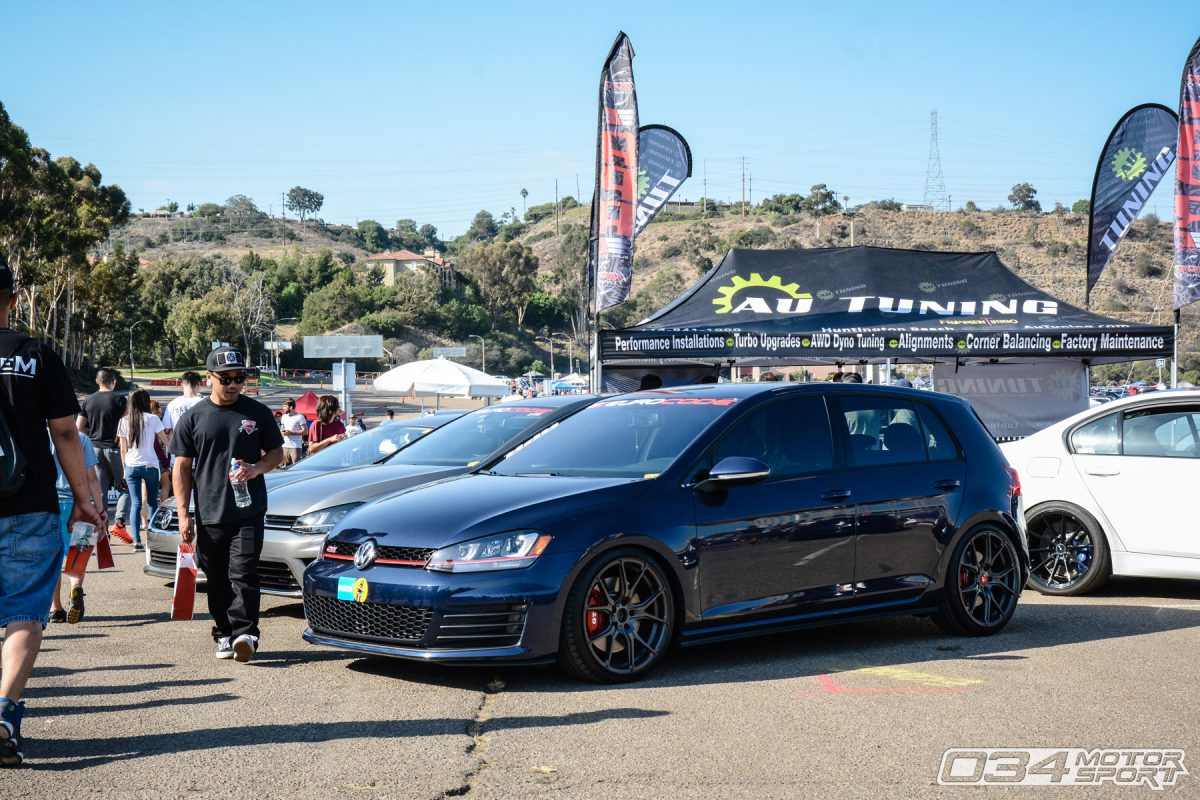 And yet amidst the flurry of bagged cars at the show, there were some less flashy but tastefully modified cars holding their own.
We want to give a special thanks to the people at Big Euro for planning the event, and pushing to make it better each and every year. Regardless of what make, model, or style you're into, Big SoCal Euro has something for you. Throw the included drag racing and raffles into the mix, sprinkle some free general admission on top and you have the recipe for a great event that will continue on for another 16 years and beyond!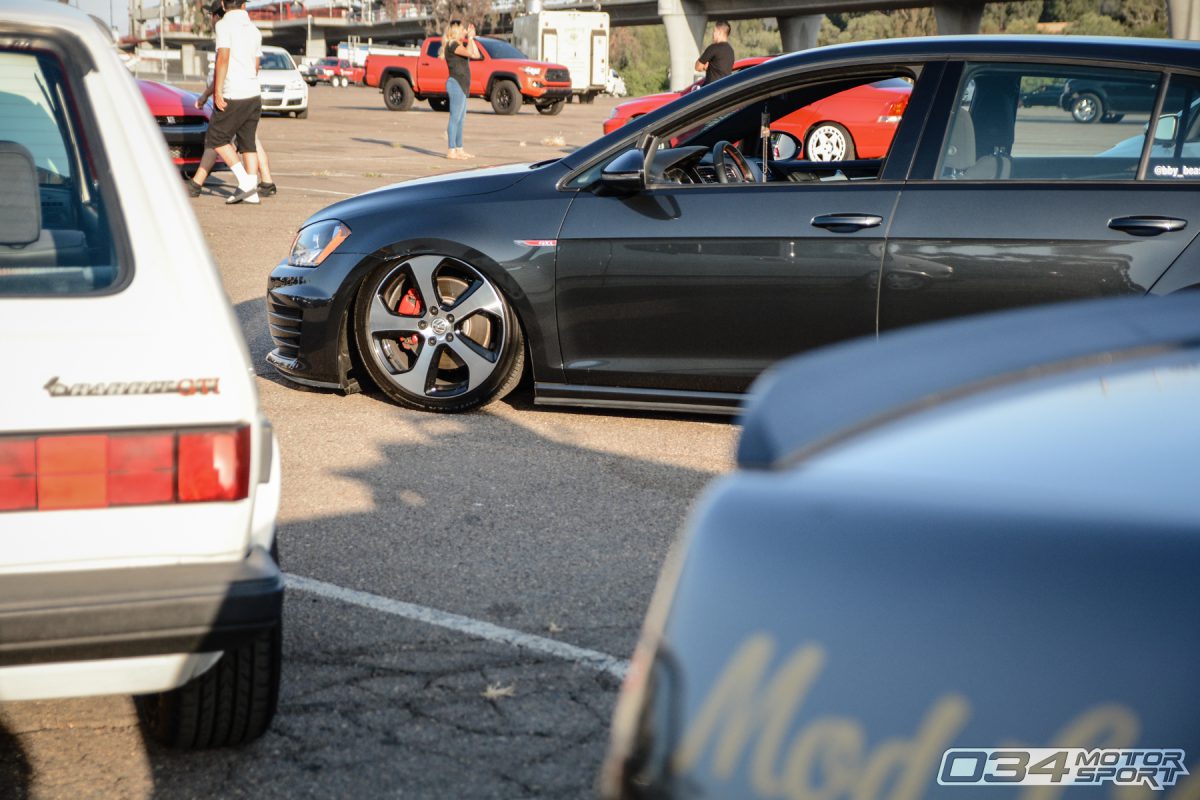 Big SoCal Euro 2016 | Photo Gallery