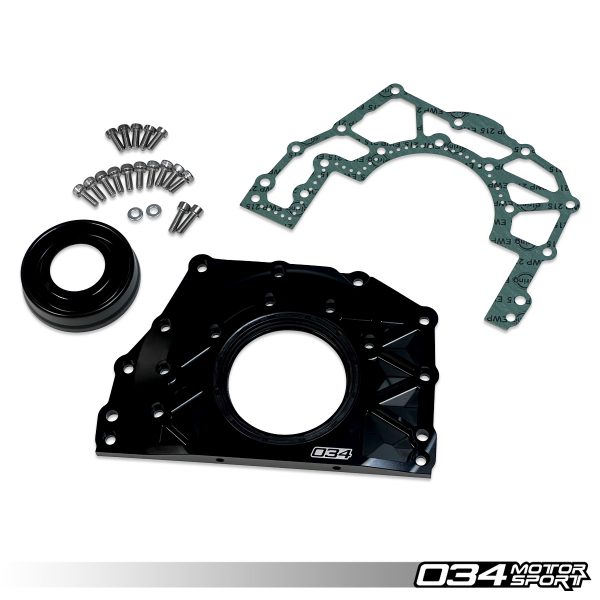 PRODUCT DESCRIPTION:
034Motorsport's Billet Aluminum Rear Main Seal is designed to replace the failure-prone cast aluminum factory rear main wiper seal on your 2.7T Audi. This Billet Rear Main Seal is CNC machined from 6061-T6 Aluminum and features an OEM Viton Elring seal with an integral tension spring to ensure a tight seal to the crankshaft.
This Viton Elring seal is more forgiving of higher crankcase pressures than the stock wiper seal. The failure of a rear main seal can also cause crankcase pressure issues and possibly even misfires.
The 034Motorsport Billet Aluminum Rear Main Seal has been tested and proven to last under high heat and intense abuse and is an excellent upgrade for replacing your leaking rear main seal. It is also an outstanding preventative maintenance modification that can save you from future headaches of oil leaks, stained driveways, and reduced performance that a leaky OEM rear main seal brings with it.
FEATURES:
CNC Machined from Billet 6061-T6 Aluminum
Gloss Black Anodizing
OEM Elring Seal With Integral Tension Spring
New Hardware (Grade 8.8)
Direct replacement to OEM Part 078 103 171 L
WHAT'S INCLUDED:
Billet Rear Main Seal Holder
Elring Rear Main Seal
Mounting Hardware