034Motorsport is proud to offer substantial Black Friday deals this holiday season, with 10-50% off various products throughout our catalog! Take advantage of 20% off all 034Motorsport X34 & P34 intake systems, all Dynamic+ Lowering Springs, all Dynamic+ Sway bar End Links, all Density Line mount and suspension products, and a few hot MQB platform products like High-Flow Catted Downpipes, Turbo Inlet Pipes, and Turbo Muffler Deletes!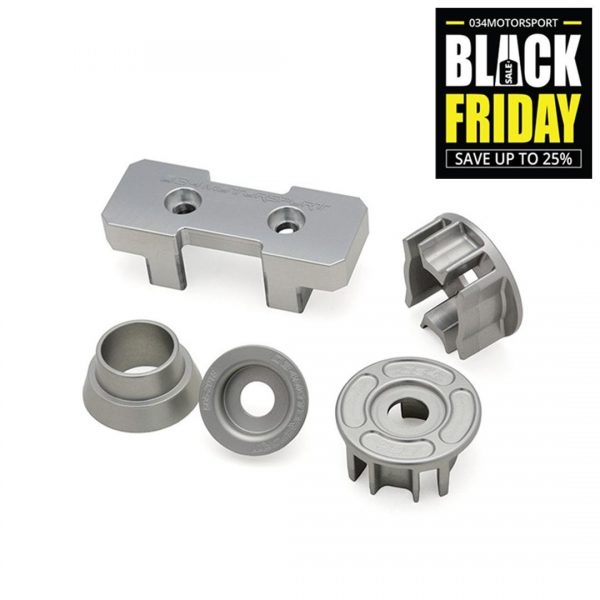 Get your drivetrain locked down and planted with 034Motorsport Insert products at 25% off!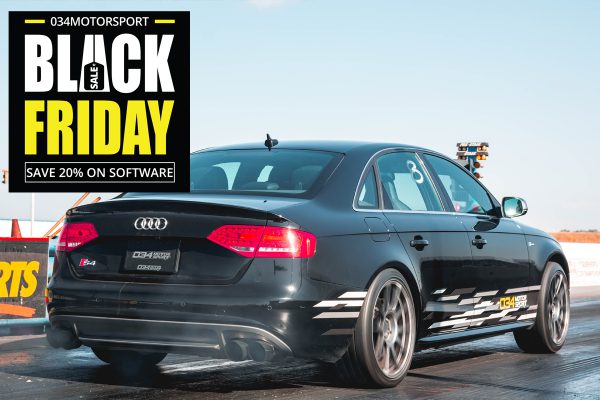 Looking to tune your Audi or VW this holiday season? At 20% off, snag some of the highest performing, refined, and transformative tuning available for the Audi and Volkswagen world at an extremely affordable price with 034Motorsport's Dynamic+ tuning catalog!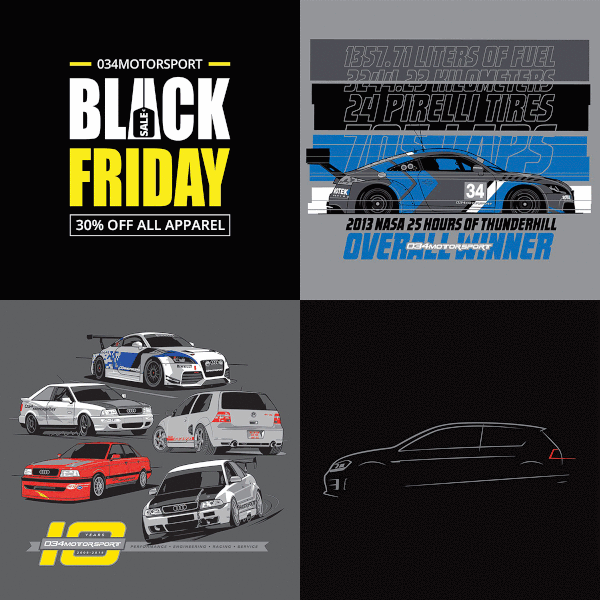 034Motorsport Apparel will be offered at 30% off, and other clearance items up to 50% off! Everything else in the 034Motorsport catalog will be available at 10% off! Take advantage of the best prices of the year for 034Motorsport product today! No Promo Code Needed. Sale Ends 12/4/2020.