That's right! We're starting off the new year with another round of #Drive034 and shoutouts to our wonderful customers! January's feature goes out to Daryl and his sleek B9 Audi A4 2.0 TFSI.
Daryl has been enjoying the improvement in driving characteristics on his A4 with the installation of a 034Motorsport Billet Aluminum Front Strut Brace, Transmission Mount Insert, and P34 Cold Air Intake System.  Of the upgrades he has installed, it's hard for him to pick a favorite because "they all make the car a better car to drive." Although, in corresponding with Daryl his excitement really comes through when asked about the P34 Cold Air Intake. "The Intake System...THE SOUND! It sounds amazing! It makes it really hard to save on gas because all you want to do is hear that thing breathe!"
Thank you for your submission, Daryl! Be sure to show his A4 some love, and don't forget to submit photos of your Audi or Volkswagen with 034Motorsport products installed to Driven@034Motorsport.com to be featured next month!
For more photos of Daryl's B9 Audi A4 2.0 TFSI, check out his Instagram here.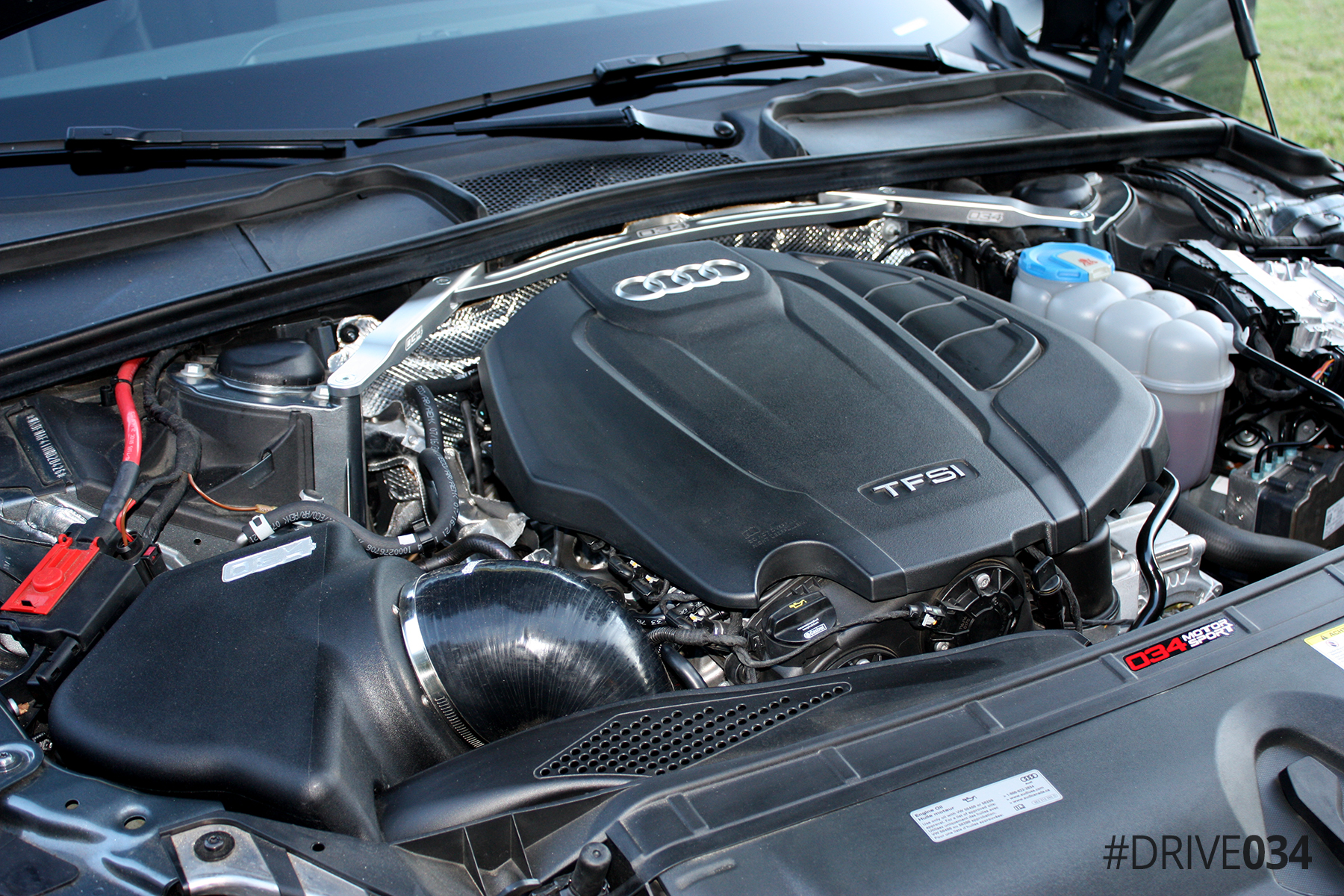 Daryl's B9 Audi A4 2.0 TFSI | Featured Products