We're pleased to announce the availability of Dynamic+ B8/B8.5 Audi S4 Lowering Springs!
Developed as a true, no-compromise solution, Dynamic+ Lowering Springs provide an aggressive yet functional stance, and reward drivers with precise vehicle control and OEM+ comfort levels.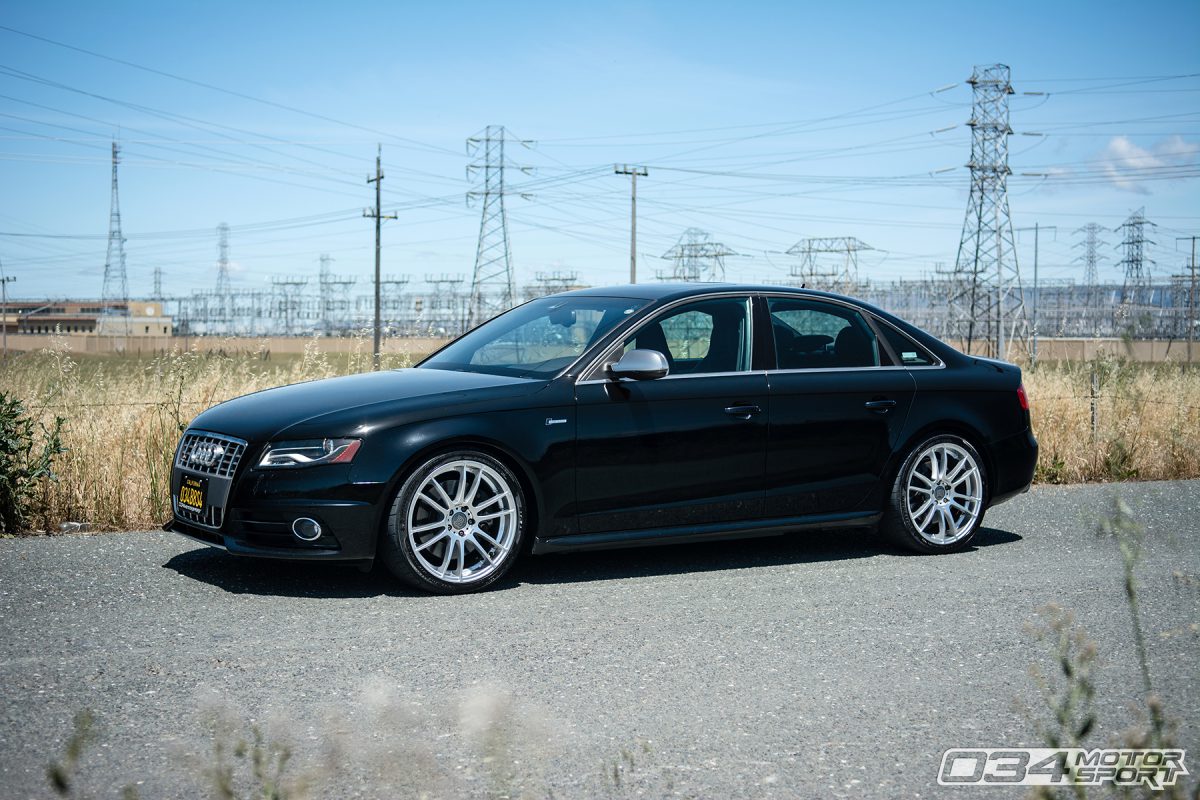 Dynamic+ Lowering Springs were thoroughly evaluated on the street and track on 034Motorsport's B8 Audi S4 Development Vehicle, and by independent Audi enthusiasts before release. The selected spring rates, unique dual-rate spring design, and ride height are the culmination of months testing - thousands of miles of commuting and countless track days - resulting in a lowering kit that is perfectly matched to the factory dampers.
Each set of Dynamic+ Lowering Springs is manufactured in the USA at an ISO 9001 certified facility, and tested to 034Motorsport's exacting specifications to ensure they deliver unmatched levels of handling performance. These springs are the ideal suspension solution for the discerning Audi S4 owner who desires to lower their vehicle and enhance their driving experience.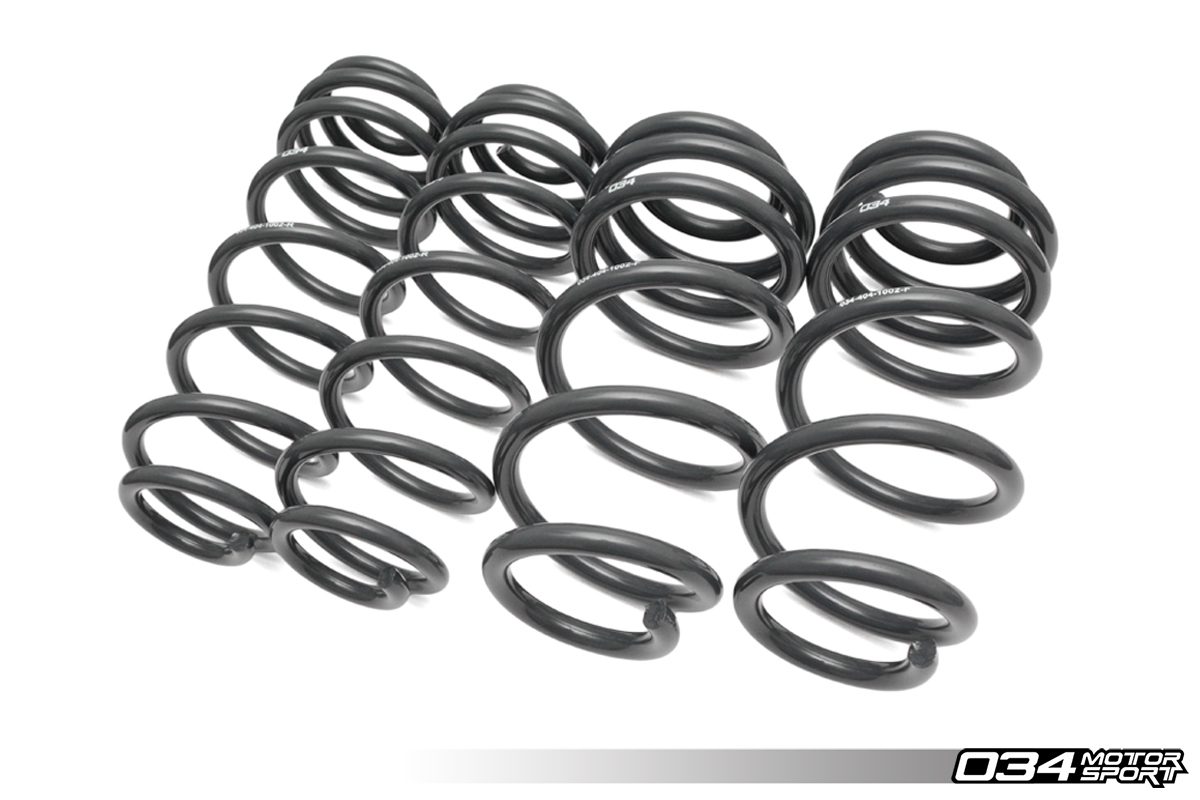 Compatible Vehicles:
2010 - 2016 Audi S4 (B8/B8.5)

Compatible with Standard and Audi Adaptive Suspension Equipped Vehicles.
Ride Height:
B8 Audi S4

Front - 1.0" Lower
Rear - 1.0" Lower
Effective Spring Rates:
Front - 370 Pounds/Inch (Linear)
Rear - 220 Pounds/Inch (Linear)