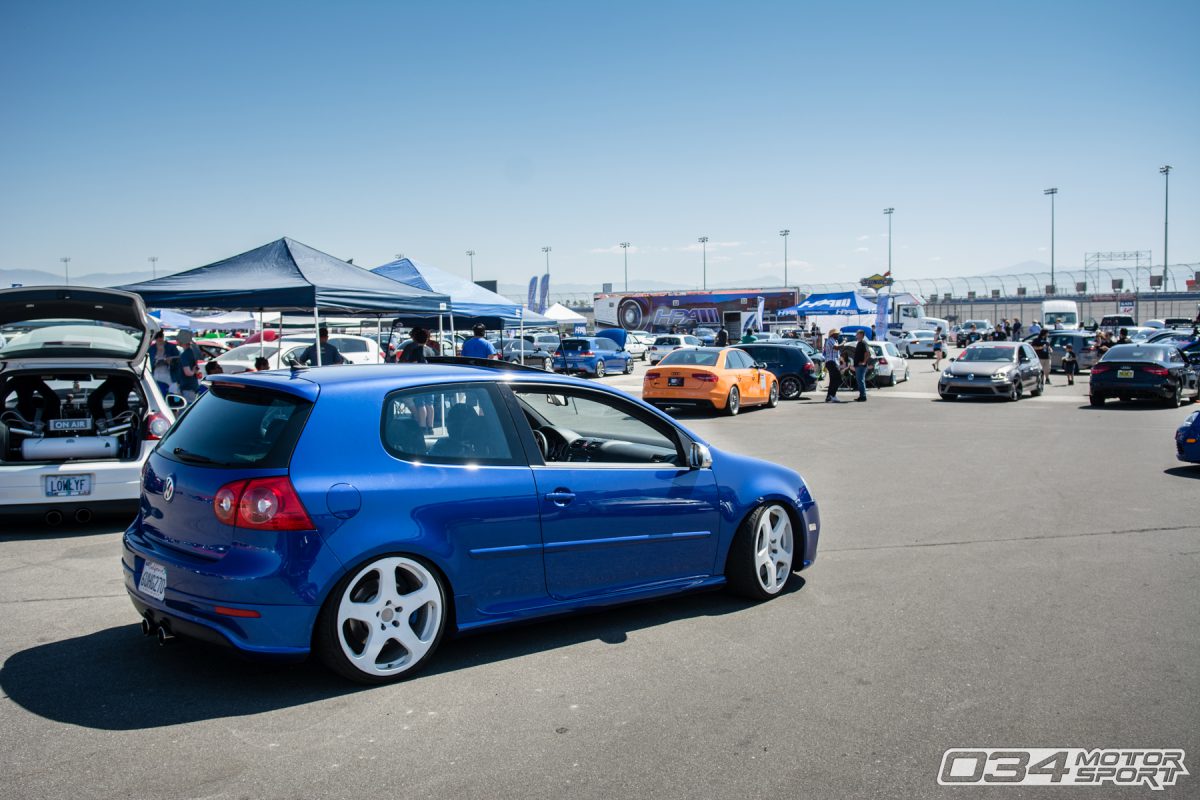 If you're a Volkswagen enthusiast who is keen on camaraderie and speed, then Fastivus needs to be on your radar. Although temperatures reached upwards of 106 degrees at Auto Club Speedway, the heat didn't prevent attendees and vendors from making this year's event the best one yet. Over 1,300 people flocked to the blistering tarmac in the spirit of celebrating Volkswagen and pushing their cars to the limit. Unlike some other shows, Fastivus is equally as much a track day as it is a car show, and it speaks to the performance-minded enthusiast who enjoys testing the boundaries of their car's capabilities.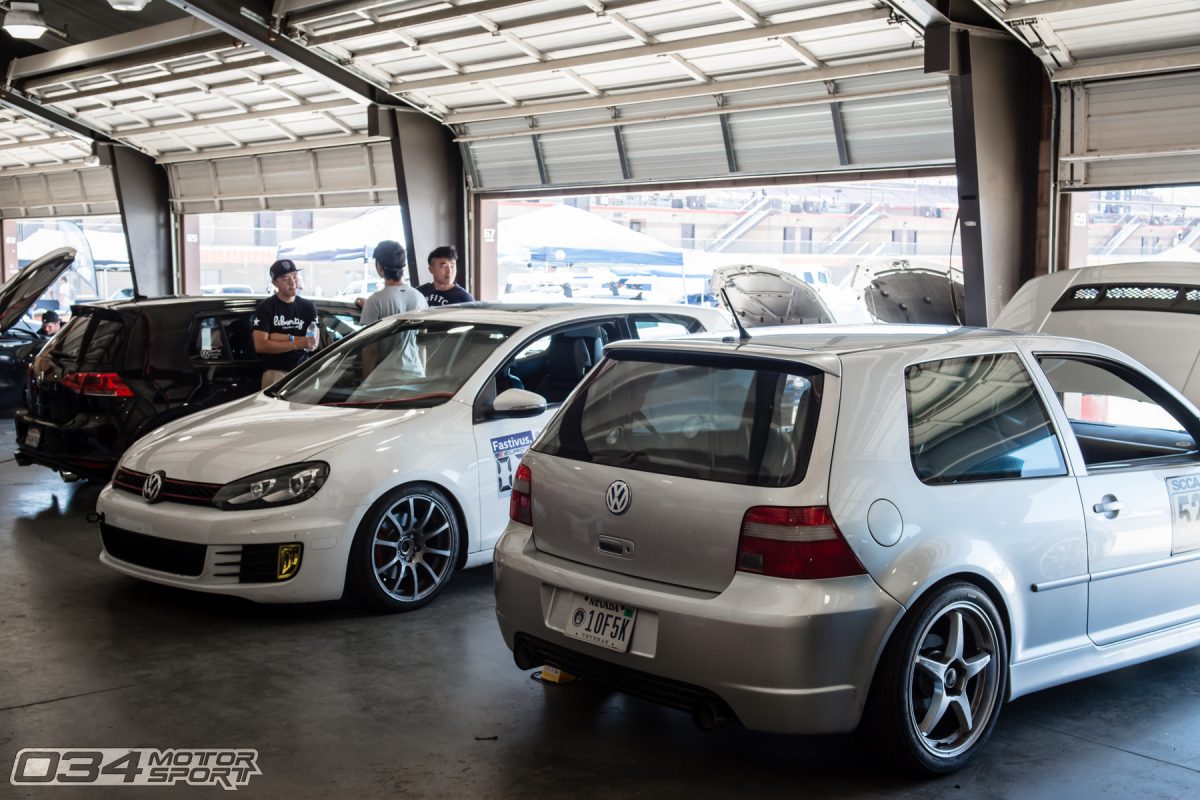 Happily, the 034Motorsport Team packed up our trailer full of parts and shwag, and hit the road with a couple cars heading south to join in on the festivities. We brought our shop 8v S3 and MkVII GTI out to display along with Jaron's MkVII Golf R and Josh's MkVI GTI to round out the selection. Despite the relentless desert heat, we had the pleasure of meeting many new faces who stopped through our booth to chat, grab some free lanyards and stickers, or pick up hardgoods for their specific cars.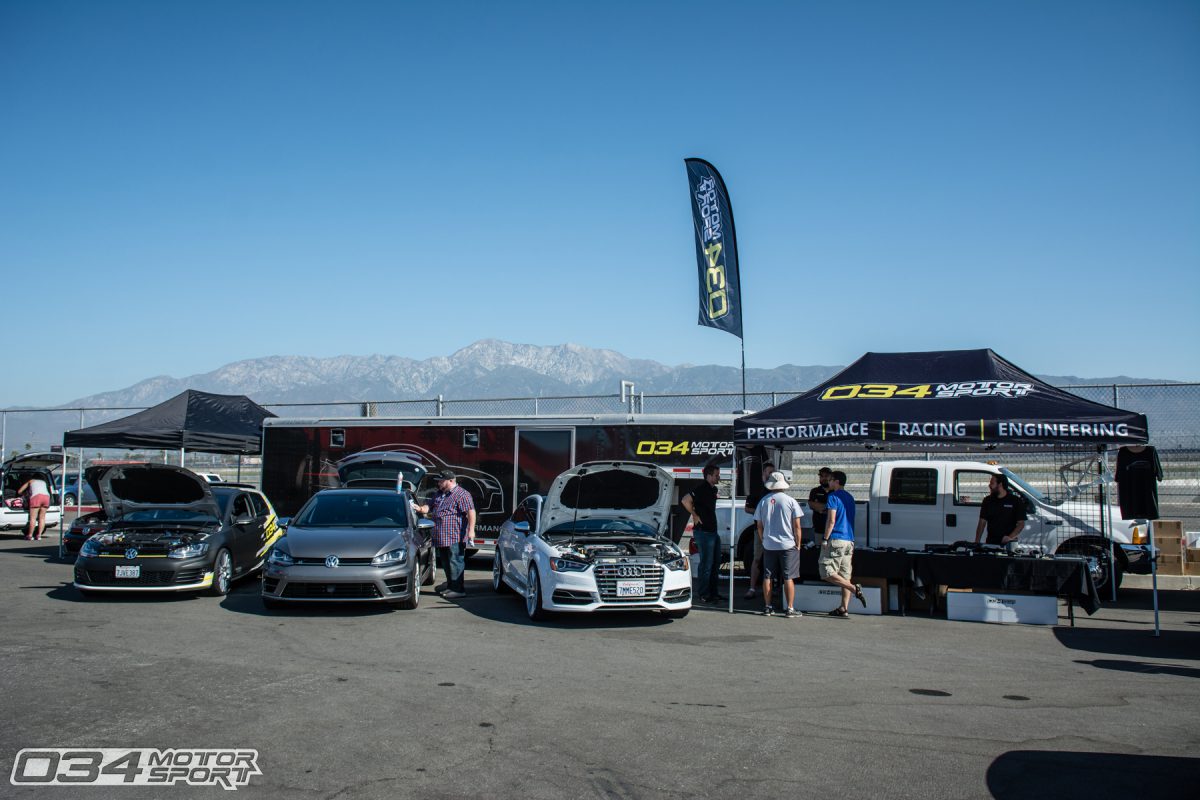 What seems to boost Fastivus to the greatness it achieves is the vendor presence to support the overall enthusiasm generated by the crowd. Volkswagen USA brought a large selection of cars themselves, including a 1969 Beetle built to race the Baja 1000, a 1981 Type 1 Scirocco that has driven under 1,000 miles total, and a look at the new Golf Alltrack (think Audi Allroad-esque). Tanner Foust and Scott Speed were present as well, signing autographs and interacting with fans. The local Galpin VW family even offered up free tacos and water (or should I say liquid gold) for anybody who made it to the pre-party Saturday evening. Overall, there is no lack of support from companies in an effort to keep people coming back year after year.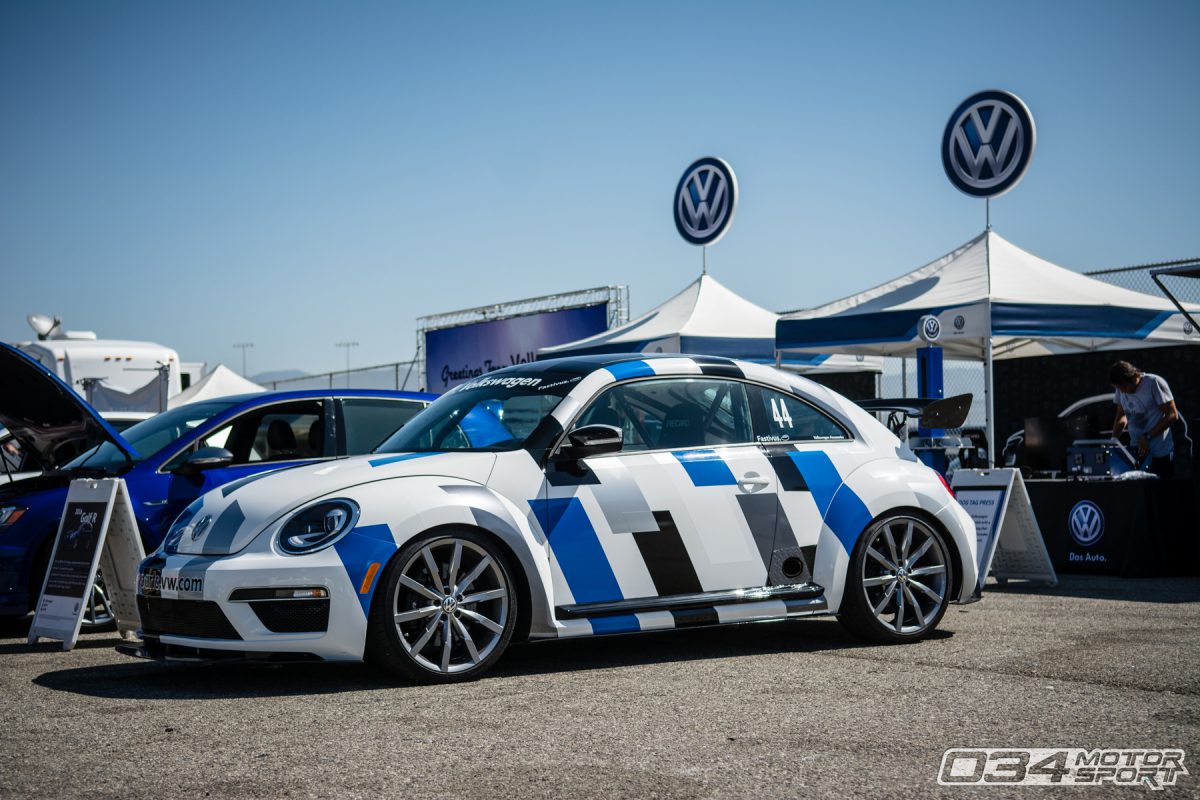 As the day marched on into the afternoon, different run groups trickled in and out of the "Roval" track layout. This provided a nice cross section of everything Auto Club Speedway has to offer, making use of the high-speed banked corners combined with some tight, low-speed sections in the infield. Those who dared, were able to take their cars up to seriously high speeds on the banking, just in time to practice heavy braking before diving into the tight chicane leading off the oval section. Thankfully no major incidents happened on-track, and everyone was able to leave as a happy camper.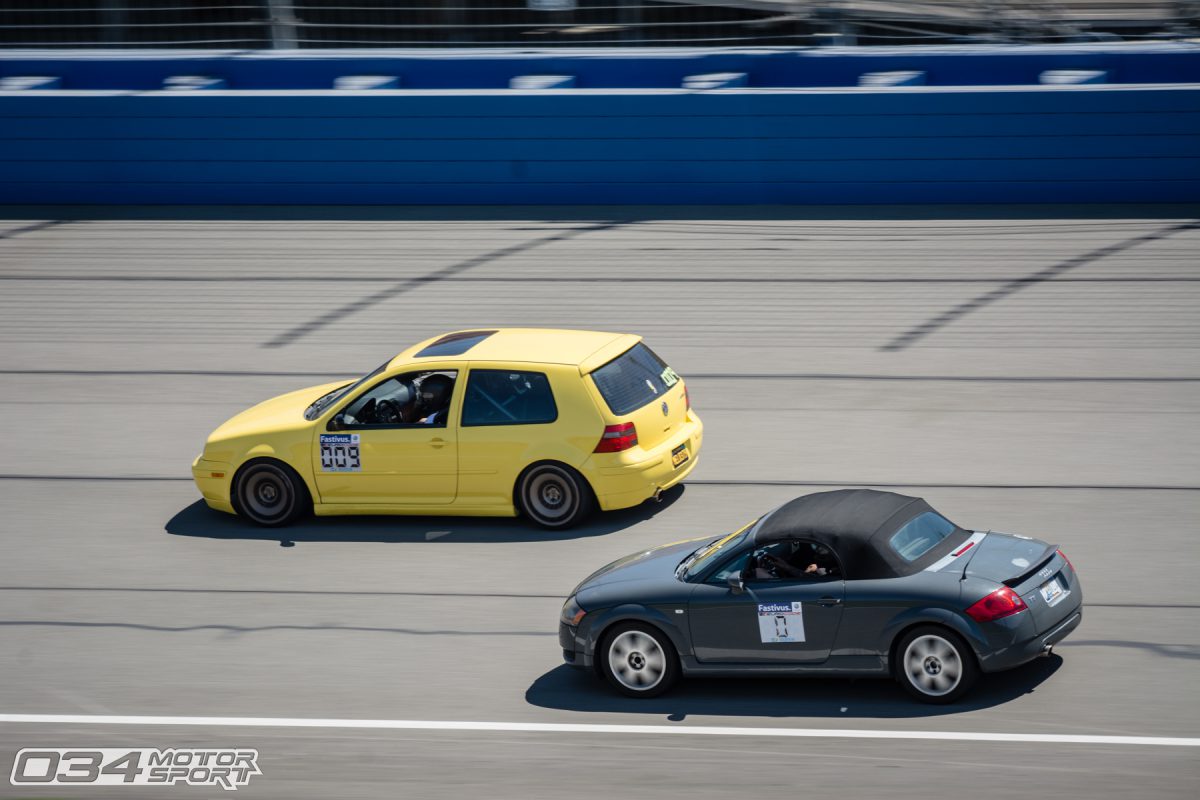 At the end of the day,  the "World Famous Raffle" of Fastivus took place where each person held their breath in anticipation of winning their dream prize! We know of at least two very lucky individuals, who went home with either a MkVII GTI Suspension Package or an X34 Carbon FIber MQB Cold Air Intake System.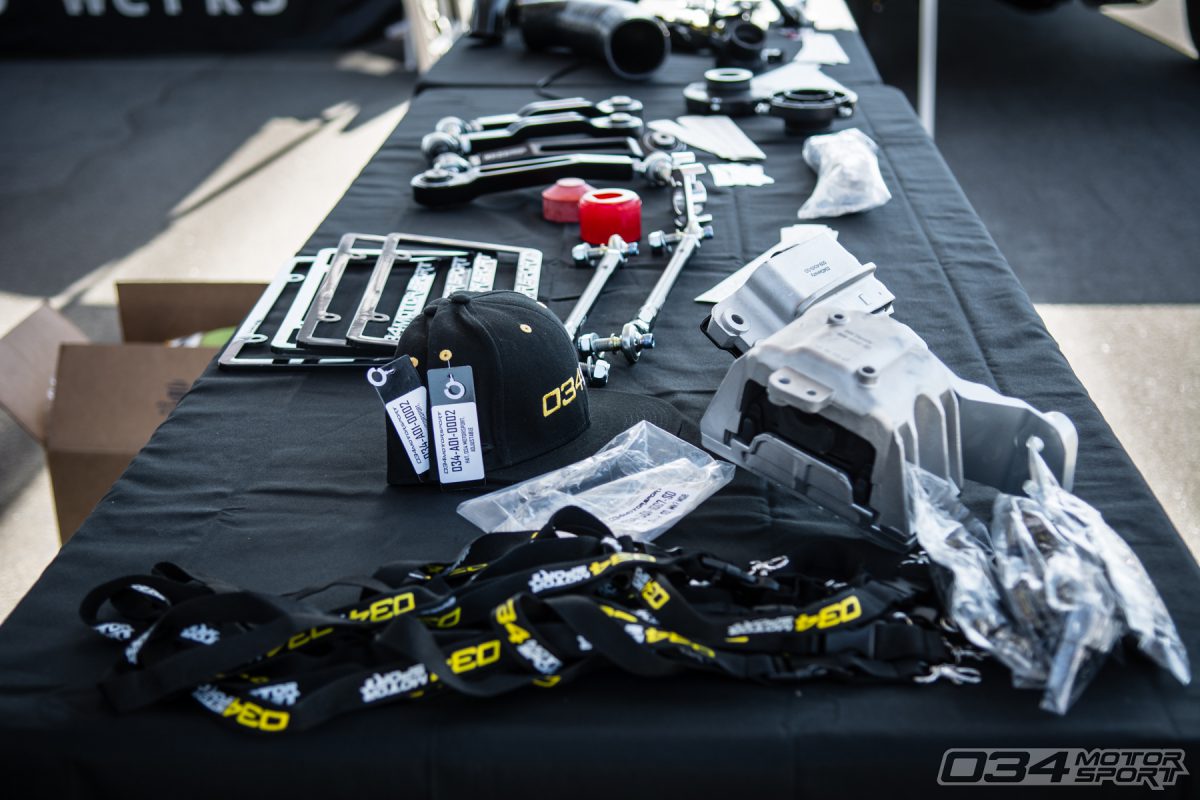 Another year down, and another Fastivus in the books. This year's proved to be the best yet in both attendance and crowd spirit. If 1300 people were able to brave the energy-sapping heat and pound the pavement all day long on track, I have no doubt that next year will be even bigger and better. Auto Club Speedway of California has plenty of room for this event to grow, and I have faith that with the continued support Fastivus has seen thus far, the only way to go is up. Huge thank you to Euge Lee for putting together such a great event, and we hope to see all of you Volkswagen enthusiasts out there next year!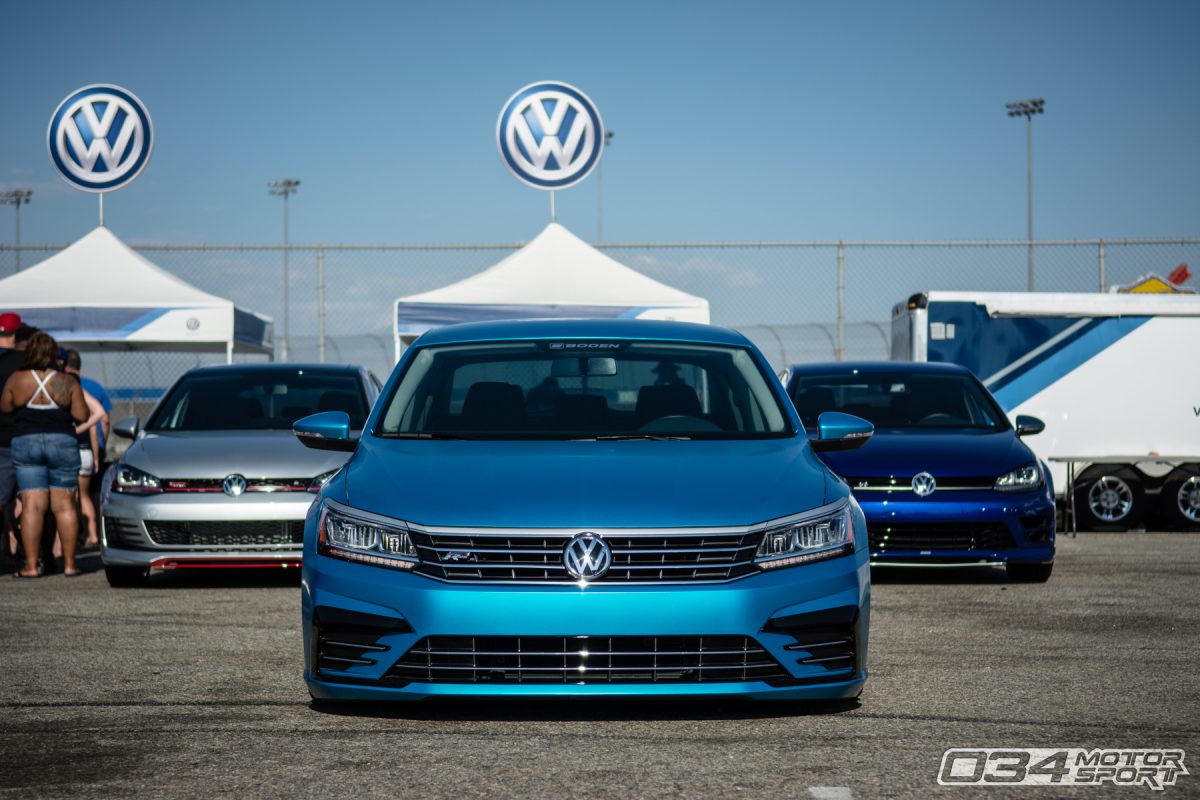 FASTIVUS 2016 | A CELEBRATION OF VOLKSWAGEN PHOTO GALLERY