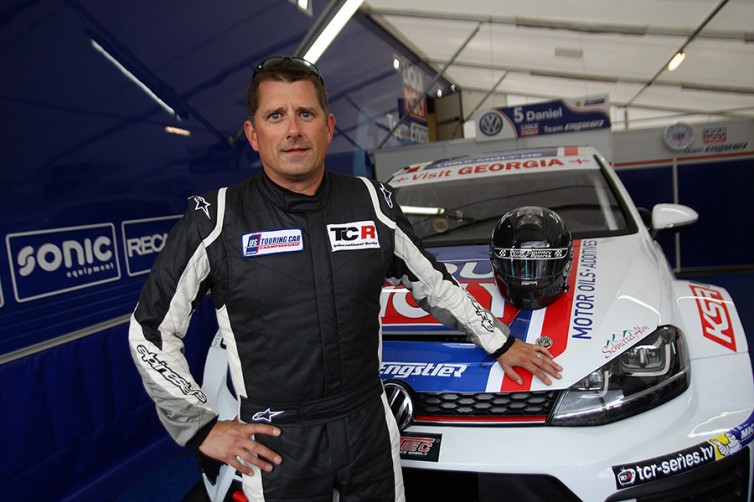 Gary Sheehan, 034Motorsport's Director of Operations, has joined Liqui Moly Team Engstler in a third Mk7 Volkswagen Golf GTI TCR for this weekend's TCR International Series race at Oschersleben!
Gary's trip to Germany started as a test day award from the 2015 USTCC championship. This season's USTCC champion (Beau Borders) couldn't attend the test, so the award went to Gary, who earned 2nd place in the series.
Gary tested with JBR in their Seat Leon yesterday, and was scheduled for two 55 minute sessions back-to-back. After about 7 laps, the car developed a fuel pressure issue and the team was forced to return to the paddock.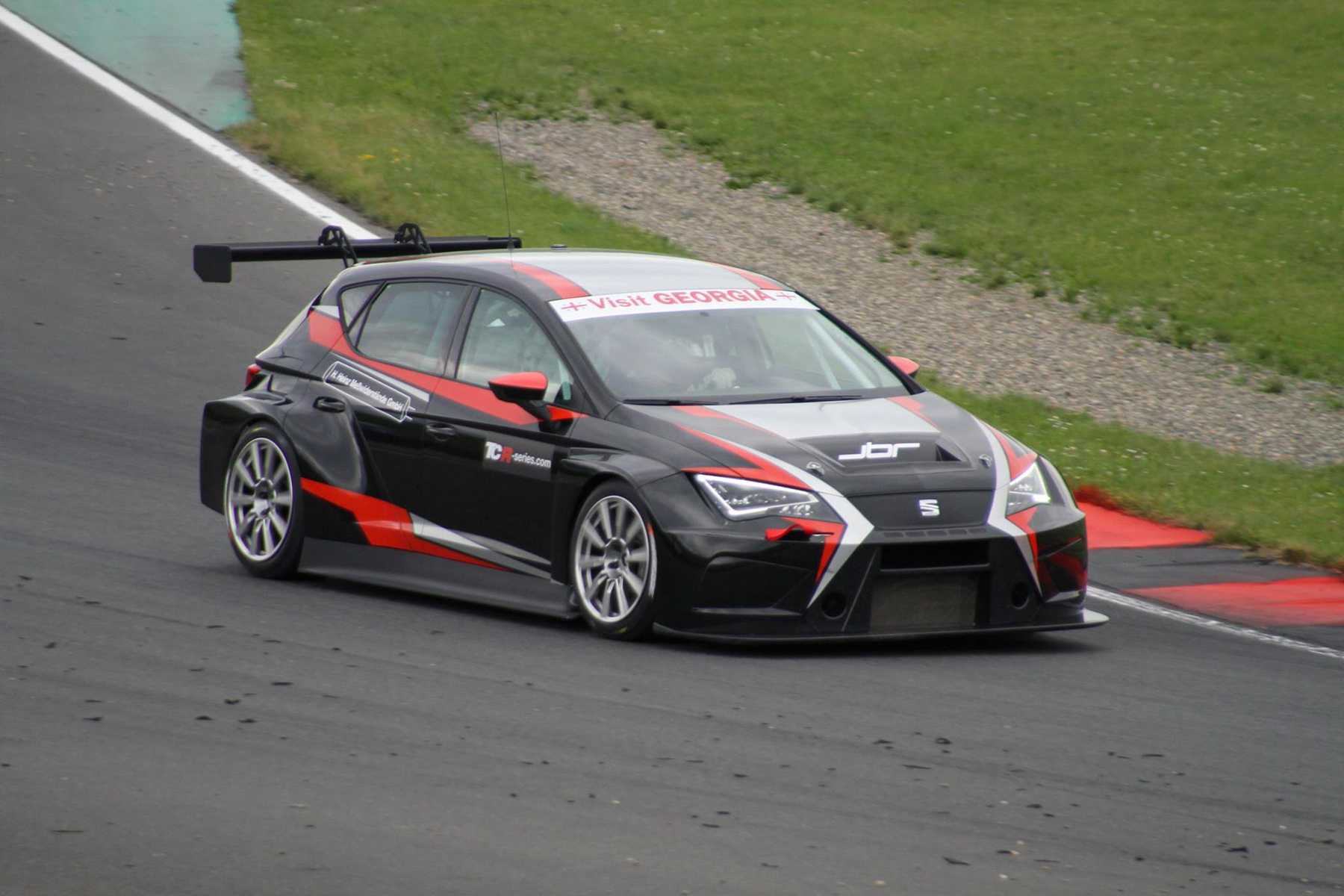 By the time Seat engineers arrived to diagnose the issue and make necessary repairs,  there were only 30 minutes left in the last last session. Gary managed to squeeze in another 8 laps, and was able to turn a couple of quick lap-times a that made an impression on the head of TCR,  who worked with Engstler to secure a seat for the USTCC veteran in one of the three Liqui Moly Team Engstler Volkswagen GTI TCRs.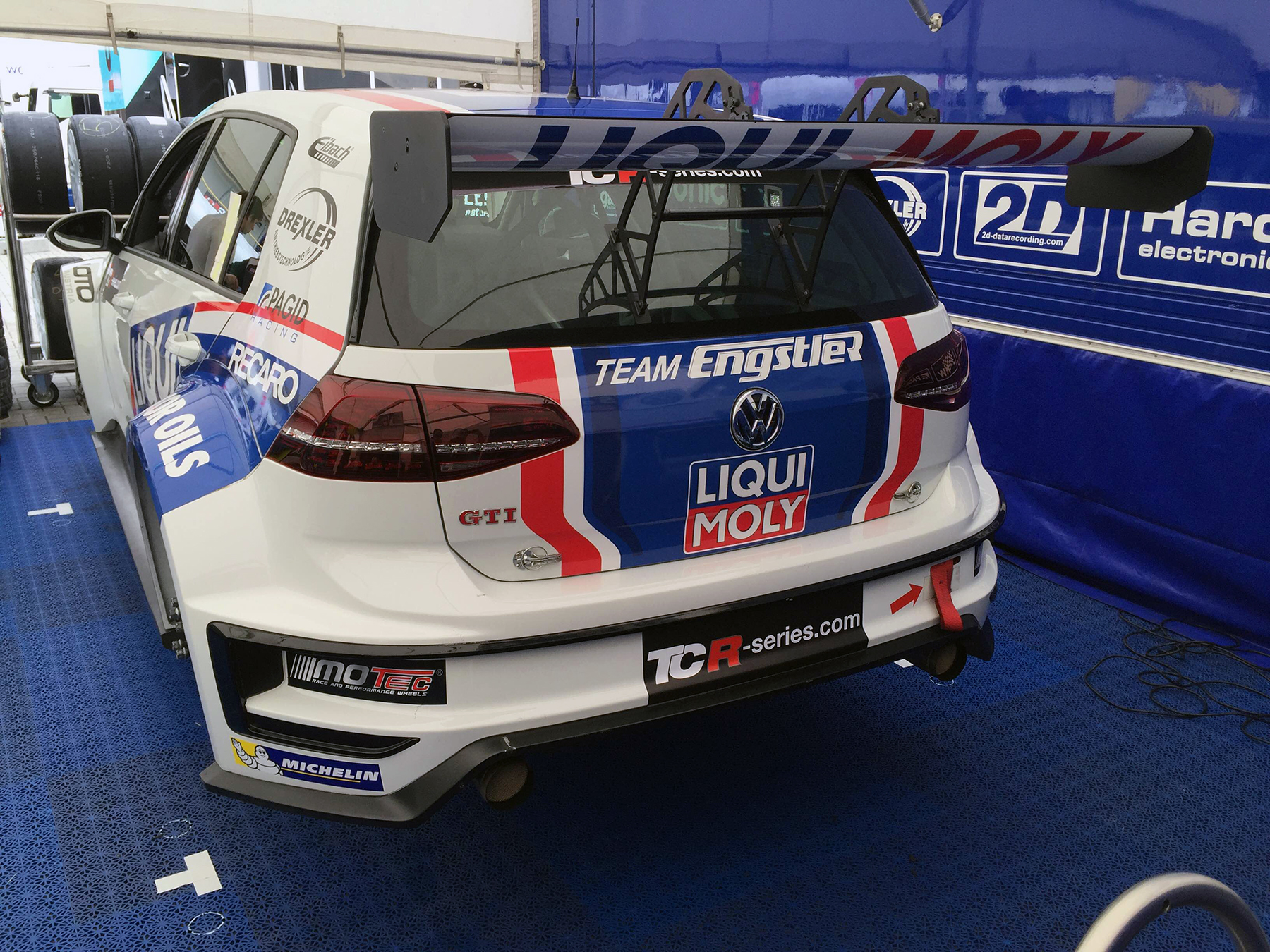 "This is a dream coming true for me. I am super-excited to be debuting in the TCR International Series this weekend and I am thankful to TCR, USTCC, Liqui Moly Team Engstler and everybody who made this possible. I also thank JBR who gave me the possibility to test for a couple of laps yesterday with one of their SEAT cars. It will be a great opportunity to be at the wheel of a TCR car and I look forward to the fun and to seeing where I stand with respect to great drivers racing in the series," Gary said.
Races 1 & 2 will be streamed live on the TCR International Series website, so don't forget to tune in this weekend to catch the action!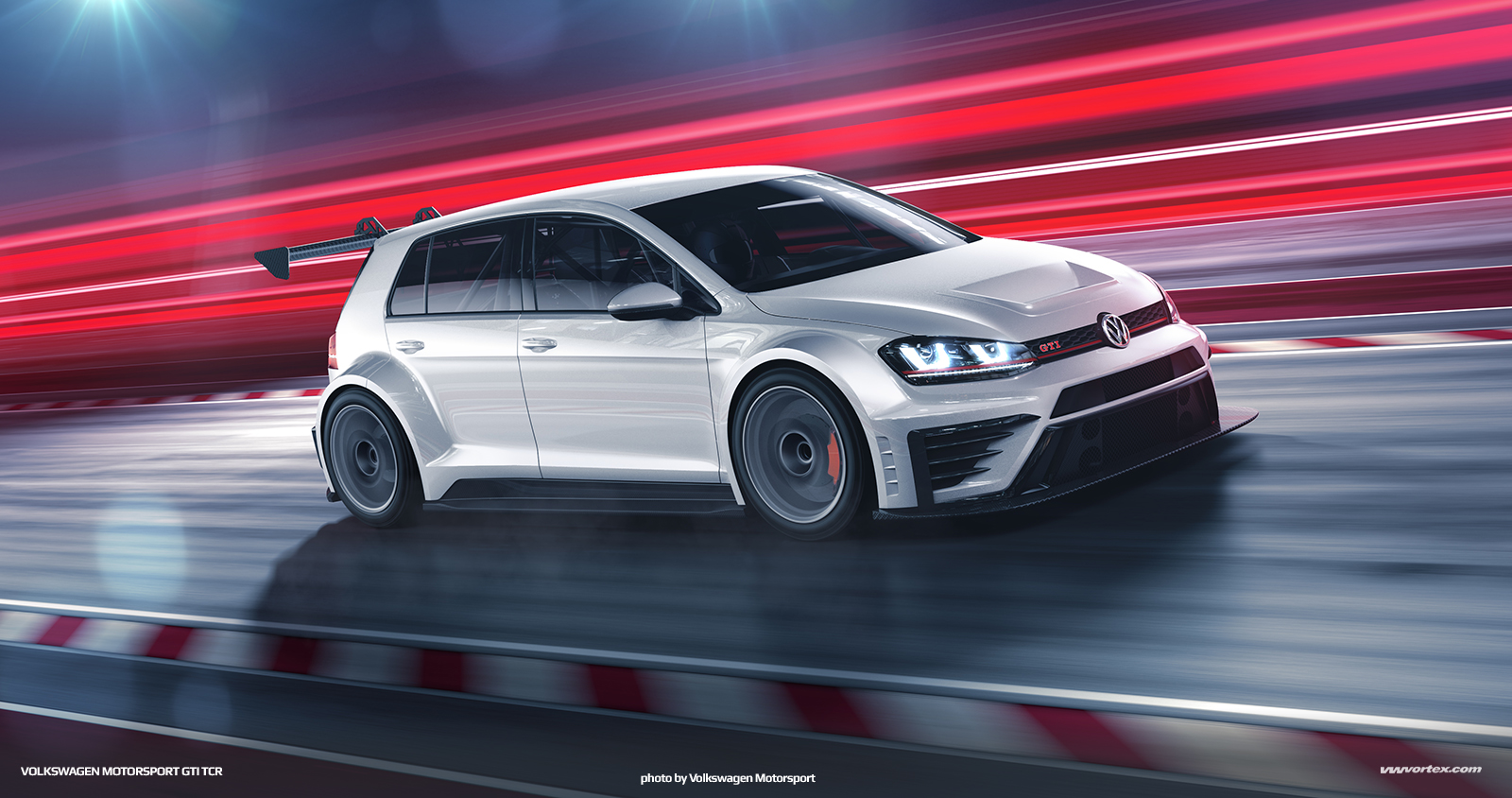 Mk7 Volkswagen Golf GTI TCR Technical Data - See more on VWvortex!
Engine
Type - Inline 4-cylinder engine with turbocharger and intercooling, transversally mounted in front of the front axle
Displacement - 1,984 cc
Power - 243 kW (330 hp) at 6,200 rpm
Torque - 410 Nm (302 ft-lb) at 2,500 rpm
Bore/Stroke - 82.5 mm/92.8 mm
Engine Control Unit - Continental SIMOS
Transmission
Gearbox - Six-speed sequential racing gearbox, shift paddles on steering wheel
Gearbox Final Drive - Front-wheel drive with multi-plate differential
Clutch - Multi-disk sintered clutch
Chassis/Suspension
Design - Strengthened production steel body (in accordance with FIA regulations)
Front Axle - McPherson struts; height, track and camber of chassis can be adjusted; anti-roll bar can be adjusted in three stages
Rear Axle - Multilink axle, height, track and camber of chassis can be adjusted; anti-roll bar can be adjusted in three stages
Steering - Rack-and-pinion steering with modified software and hardware
Wheels/Brakes
Braking System - Disc brakes with all-around inside ventilation (Ø 362 mm front; Ø 310 mm rear), aluminium brake calipers (six pistons at front, two pistons at rear)
Wheels/ Tires - 10 x 18 inch; 27/65×18 Michelin
Dimensions
Length/Width/Height - 4,365/1,960/1,195 mm
Wheelbase - 2,665 mm
Minimum Weight - 1,280 kg (including driver)
About Gary Sheehan
Gary Sheehan lives in the San Francisco Bay Area and is a US Touring Car Championship veteran,  having won the series in 2000 with a Honda Civic and again in 2014 in a Hyundai Genesis. He also finished as a runner up four times, in 2001, 2002, 2003 and 2015. He has also raced in US Formula 2000, Grand-Am, Speed World Challenge, and the Global Time Attack series.
When Gary isn't driving fast around a racetrack or ensuring that 034Motorsport's operations are running smoothly, he enjoys spending his time with his family and cycling outdoors.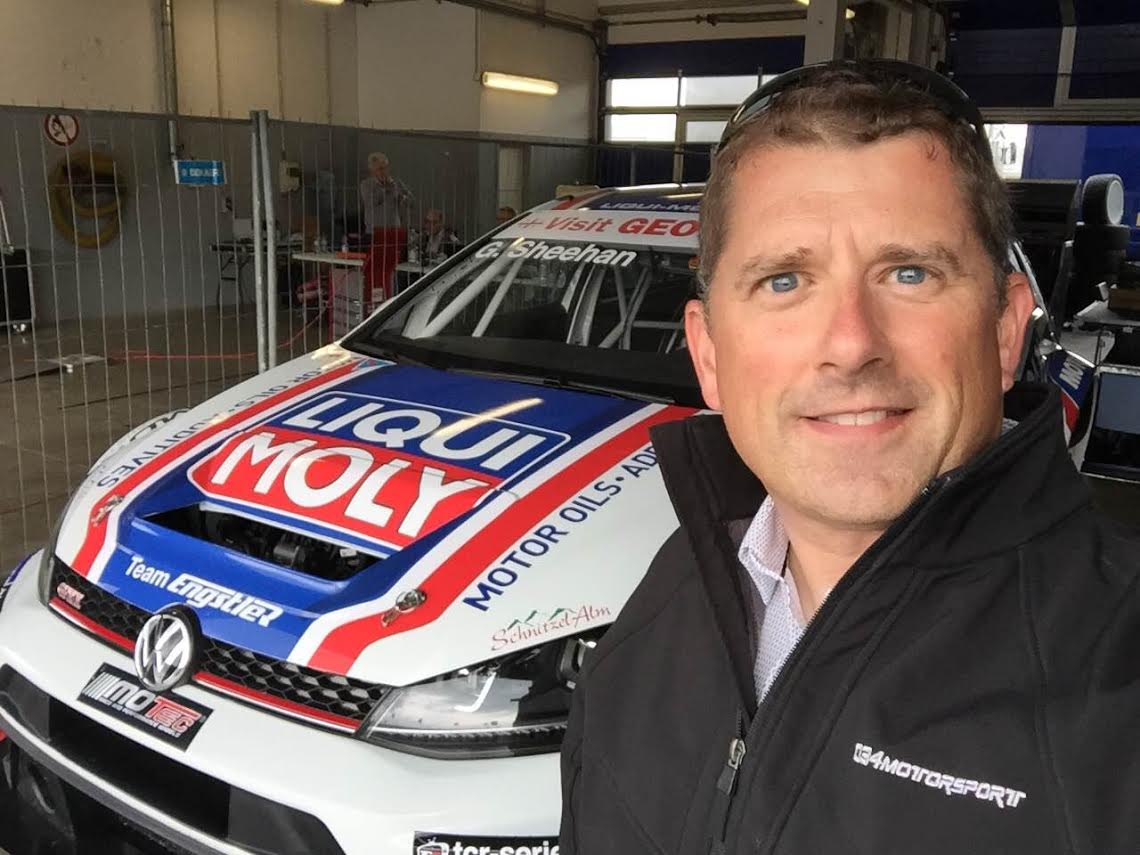 About USTCC & TCR International Series