We're proud to announce an exclusive partnership with Santa to bring a few lucky 034Motorsport fans what they want most for the holidays... 034Motorsport Go Fast Parts!
To enter, simply log in to your 034Motorsport account, and add the 034Motorsport Go Fast Parts you're lusting after to your wishlist, up to a total of $300. Once you're finished, email your wishlist to us at contest@034motorsport.com.
Don't have an account? Click here to register - it's free!
We'll make one lucky winner's holiday wishlist come true! Three runner-ups will receive 034Motorsport Gift Cards valued at $50.
Contest Entry Guide
Step 1 - Find 034Motorsport Go Fast Parts for your Audi or Volkswagen. Add them to your Wishlist as shown below.


Step 2 - Once your Wishlist is all set, click the "Share Wishlist" button as shown below.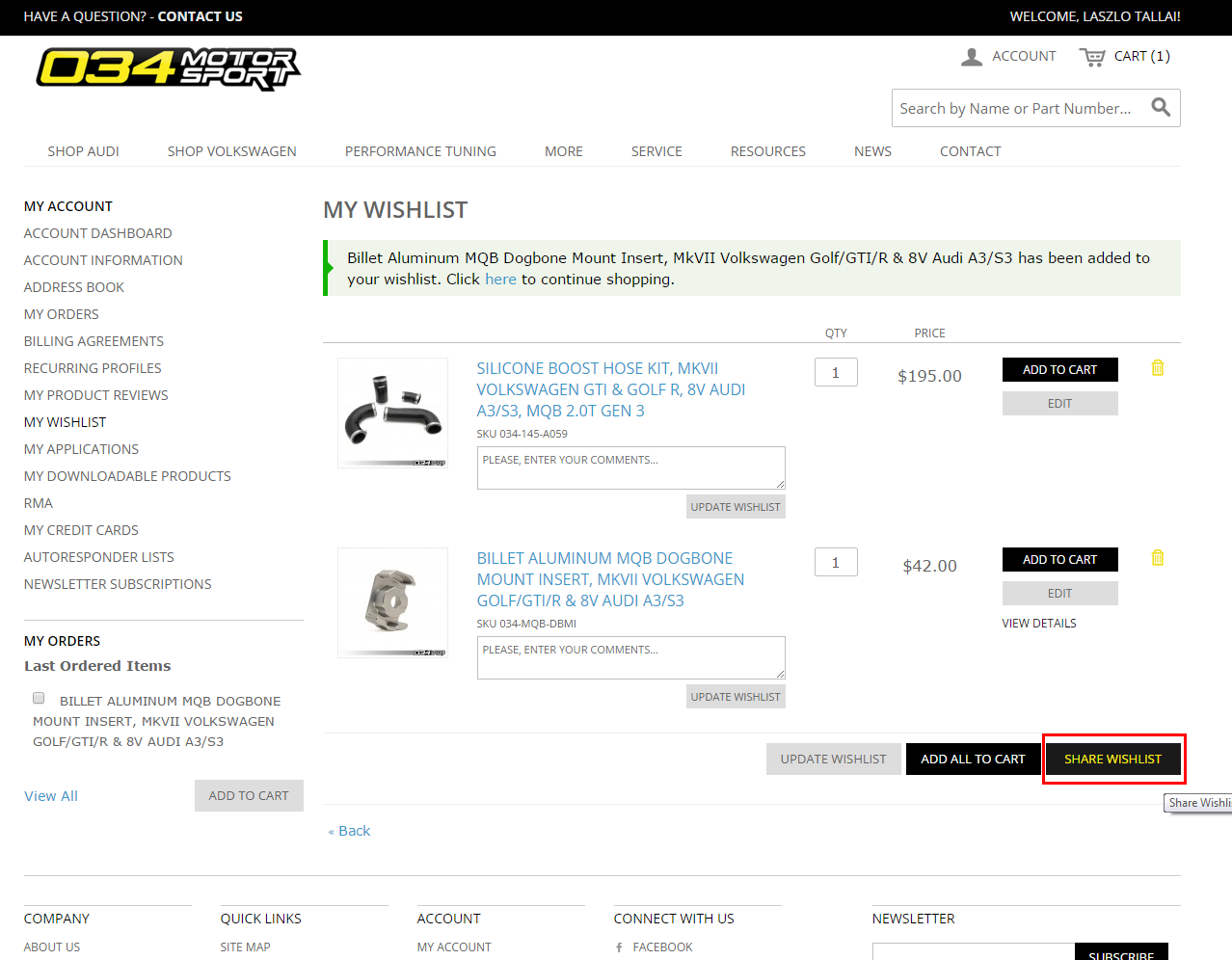 Step 3 - Enter contest@034motorsport.com in the email address field, and leave us a message if desired. Click the "Share Wishlist" button as shown below.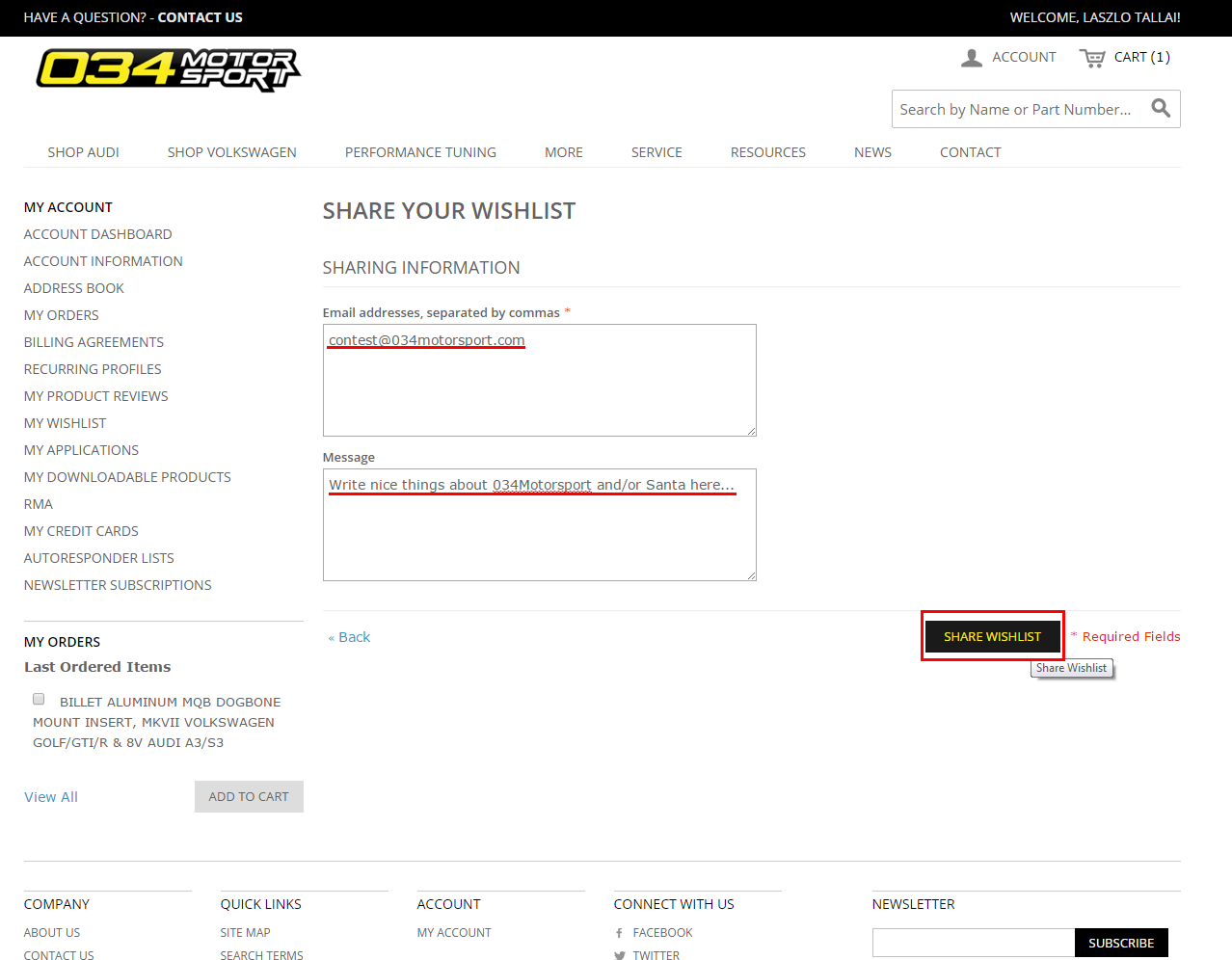 Step 4 - Wait until January 3rd to see if you're selected as a winner! We'll notify all winners via email.
Fine Print:
Entries Accepted From December 7th, 2016 To December 31st, 2016
Winners (Selected Randomly) Will Be Announced Tuesday, January 3rd 2016
Contest Applies To 034Motorsport-Branded Items Only
No Purchase Necessary For Entry
Limit One Entry Per Household / Email Address / Customer Account