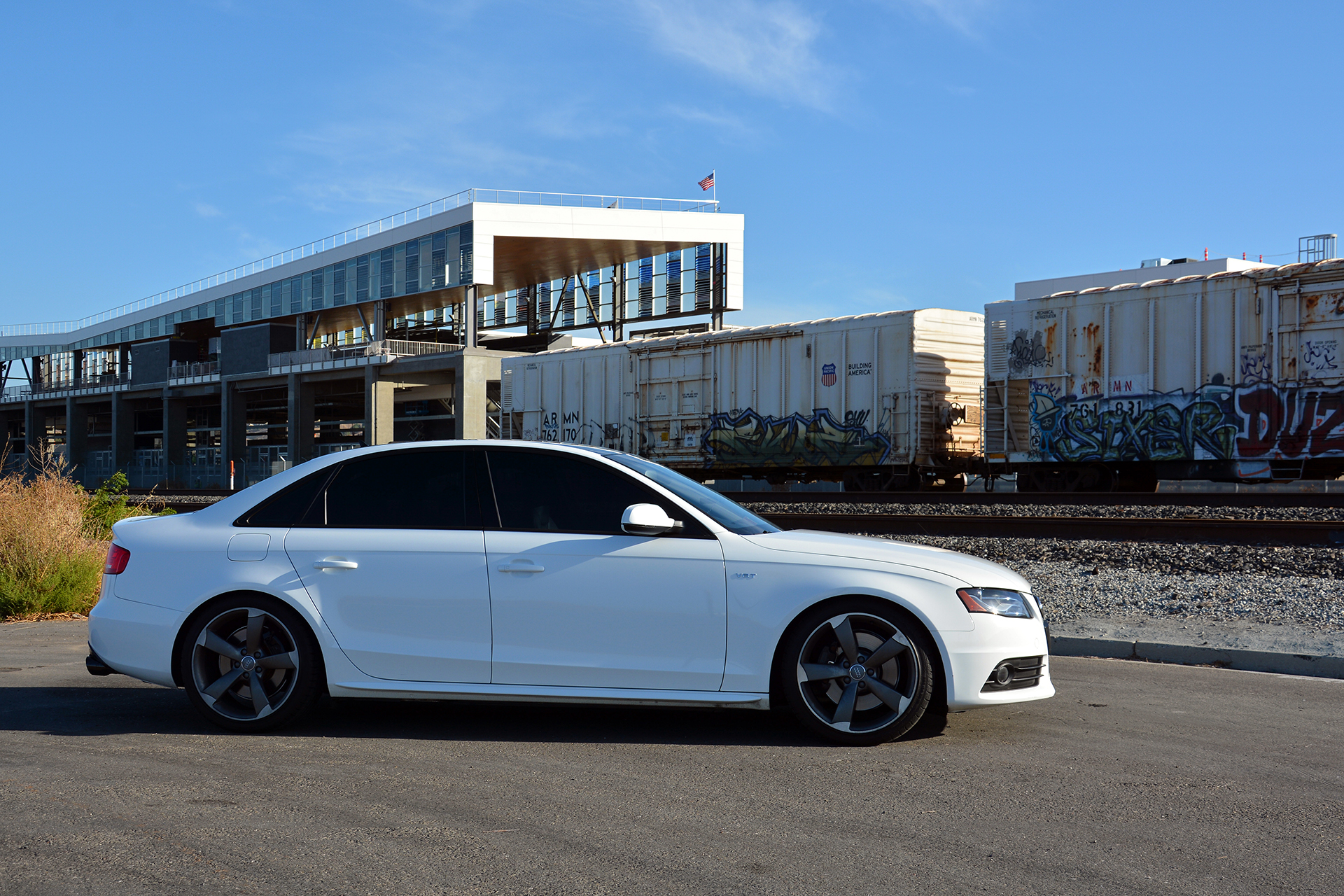 Mitchell's lowered B8 Audi S4 is tastefully modified with OEM+ quality performance upgrades to increase power output and enhance handling performance.
Starting with upgrades to wake up the the supercharged 3.0 TFSI V6 engine's hidden potential, Mitchell installed a Supercharger Pulley Upgrade with Stage 2+ Performance Software. Complementing the tune and helping the engine breathe easier are a 034Motorpsort High-Flow B8 Audi S4 Throttle Body Inlet Hose and AWE Tuning Touring Edition B8 Audi S4 Performance Exhaust System.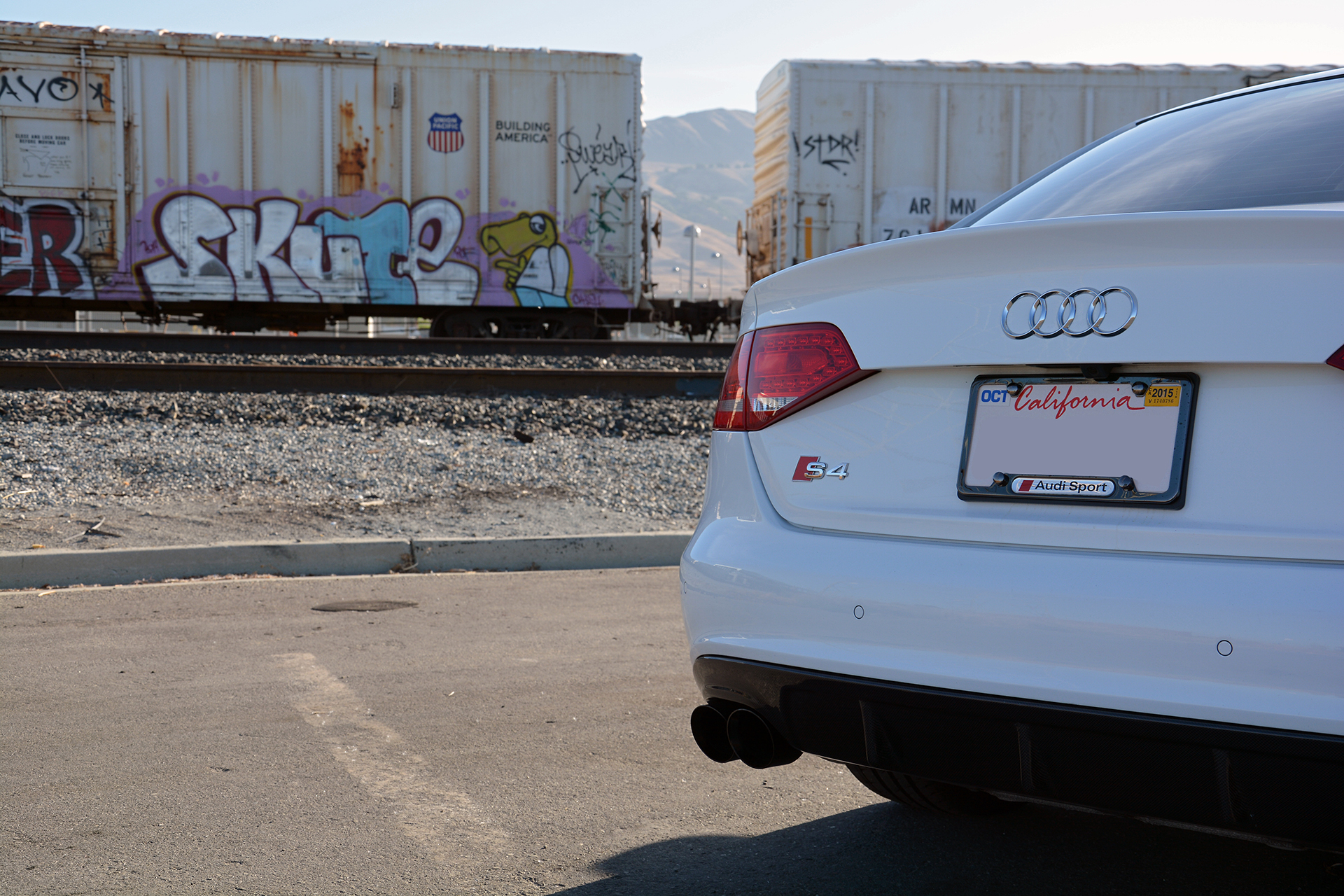 This software and hardware combination transforms the 3.0 TFSI engine with substantial increases in horsepower and torque throughout the powerband. As a result, Mitchell's B8 Audi S4 accelerates much faster than a factory car, with improved throttle response as well. The intake and exhaust upgrades contribute just the right mount of induction sound and sporty exhaust note to tastefully match the S4's new level of performance.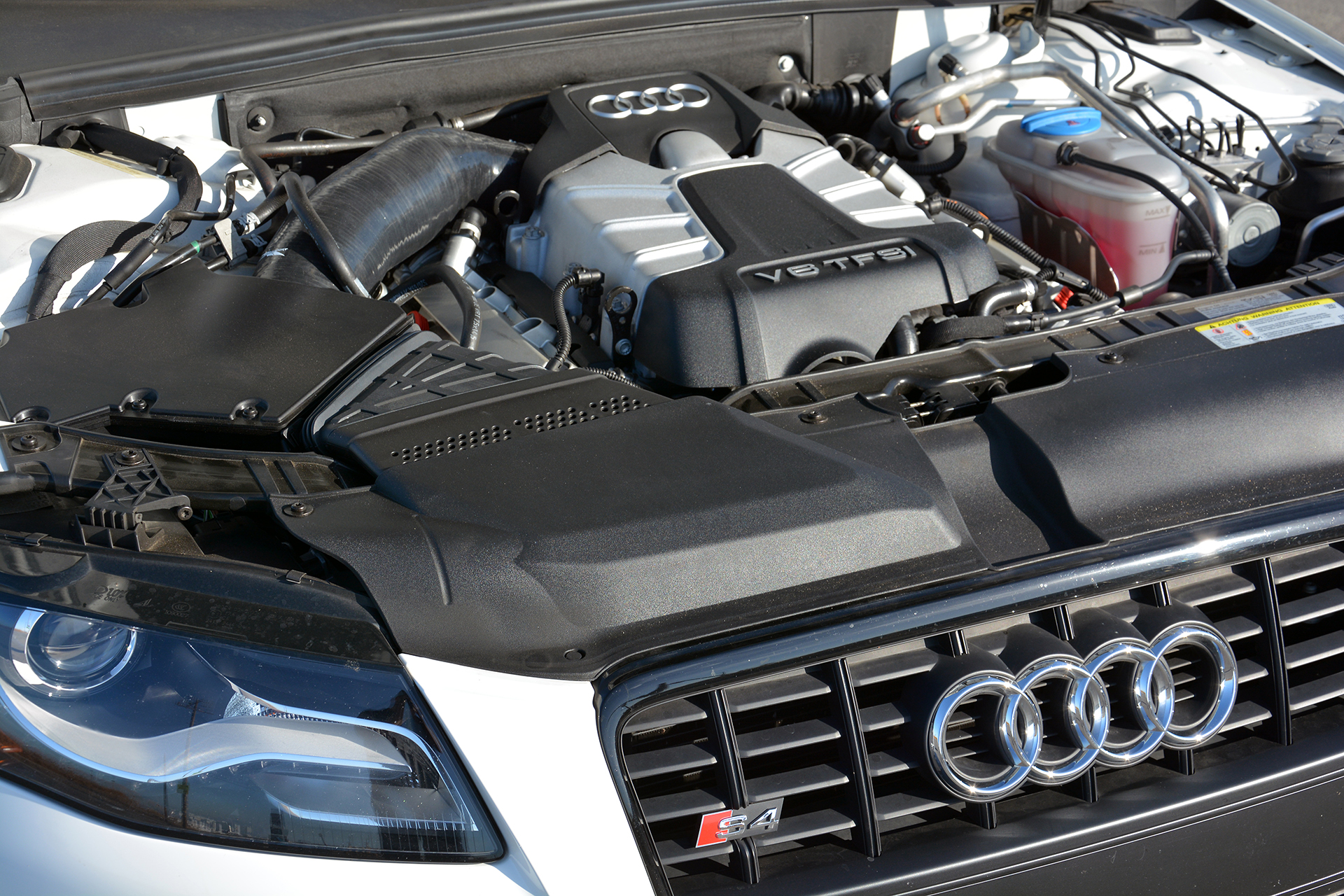 Next on the list was to upgrade the factory drivetrain mounts to better cope with the added horsepower and torque. Mitchell came to the right place, as 034Motorsport developed the innovative B8/B8.5 Audi S4 Drivetrain Mount Insert Package for exactly this purpose. Consisting of a Billet Aluminum Transmission Mount Insert, Billet Aluminum Rear Differential (Upper) Mount Inserts, and Billet Aluminum Rear Differential Carrier Insert Pair, this comprehensive package is designed to reduce unwanted drivetrain slop and provide improved throttle response, crisper shifts, and harder launches.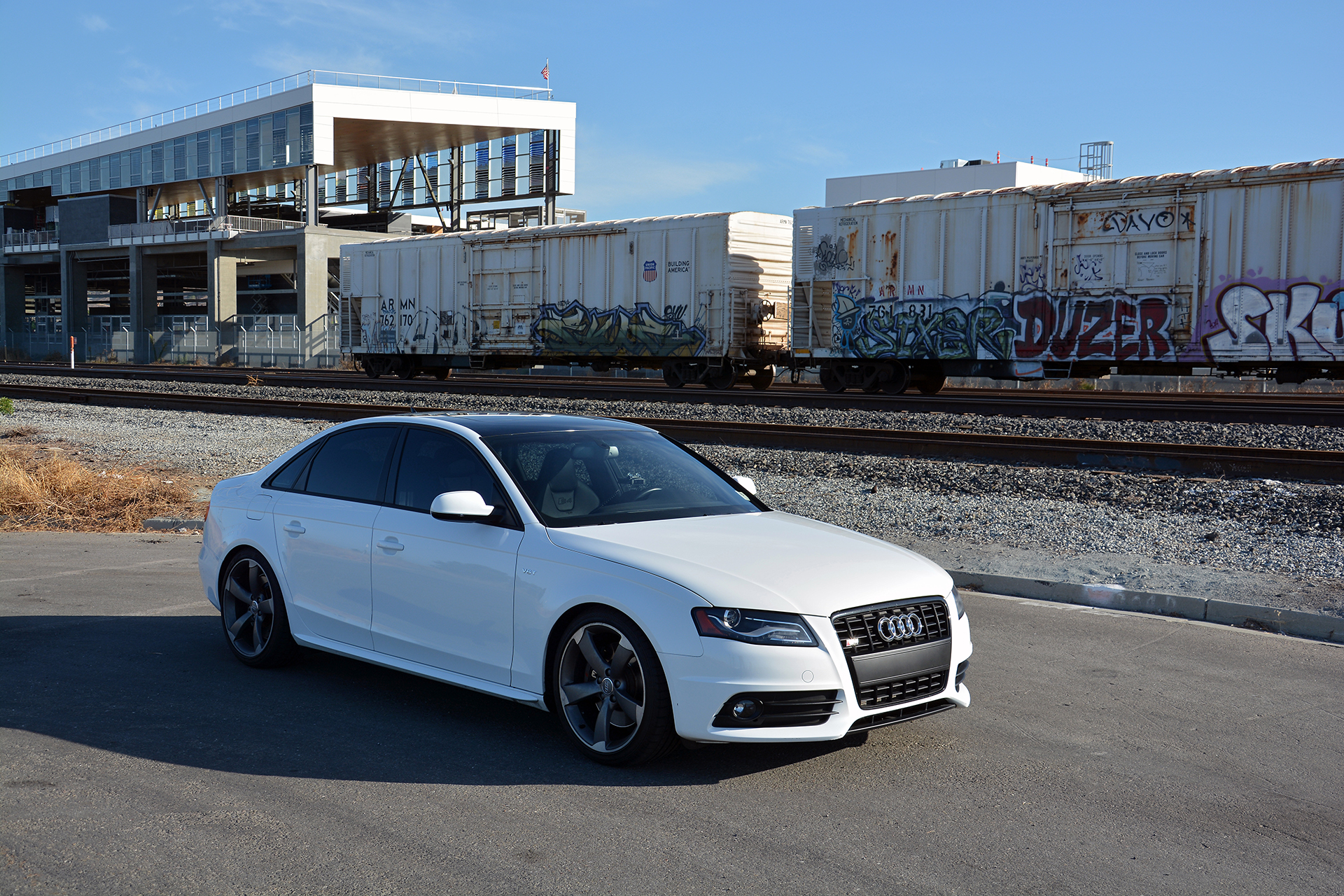 Finally, Mitchell addressed the S4's handling performance by installing H&R Sport Springs and an H&R Rear Sway Bar. The H&R Sport Springs work with the factory S4 dampers to lower the car approximately 1.5" front and rear, and firm up the ride without being too harsh for daily driving. Meanwhile, the H&R 24mm Rear Sway Bar Upgrade helps limit body roll when cornering, and combats the S4's tendency to understeer. These two upgrades work together to make the S4 more agile and responsive than stock, and much more fun to drive.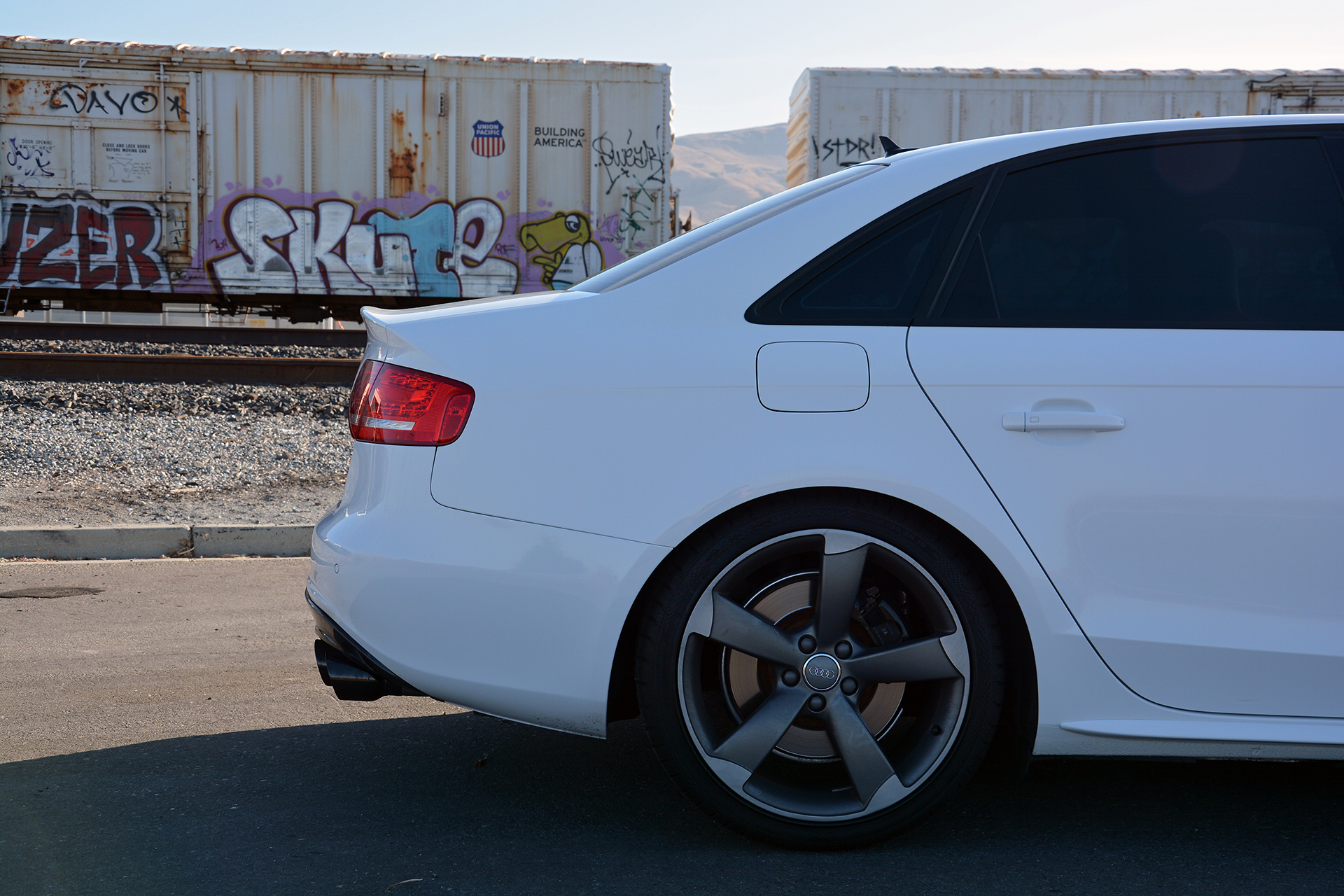 Mitchell's Lowered B8 Audi S4 - Featured Upgrades
APR 3.0 TFSI Supercharger Pulley Upgrade & Stage 2+ Performance Software
H&R B8 Audi S4 Sport Springs
H&R B8 Audi S4 Rear Sway Bar Upgrade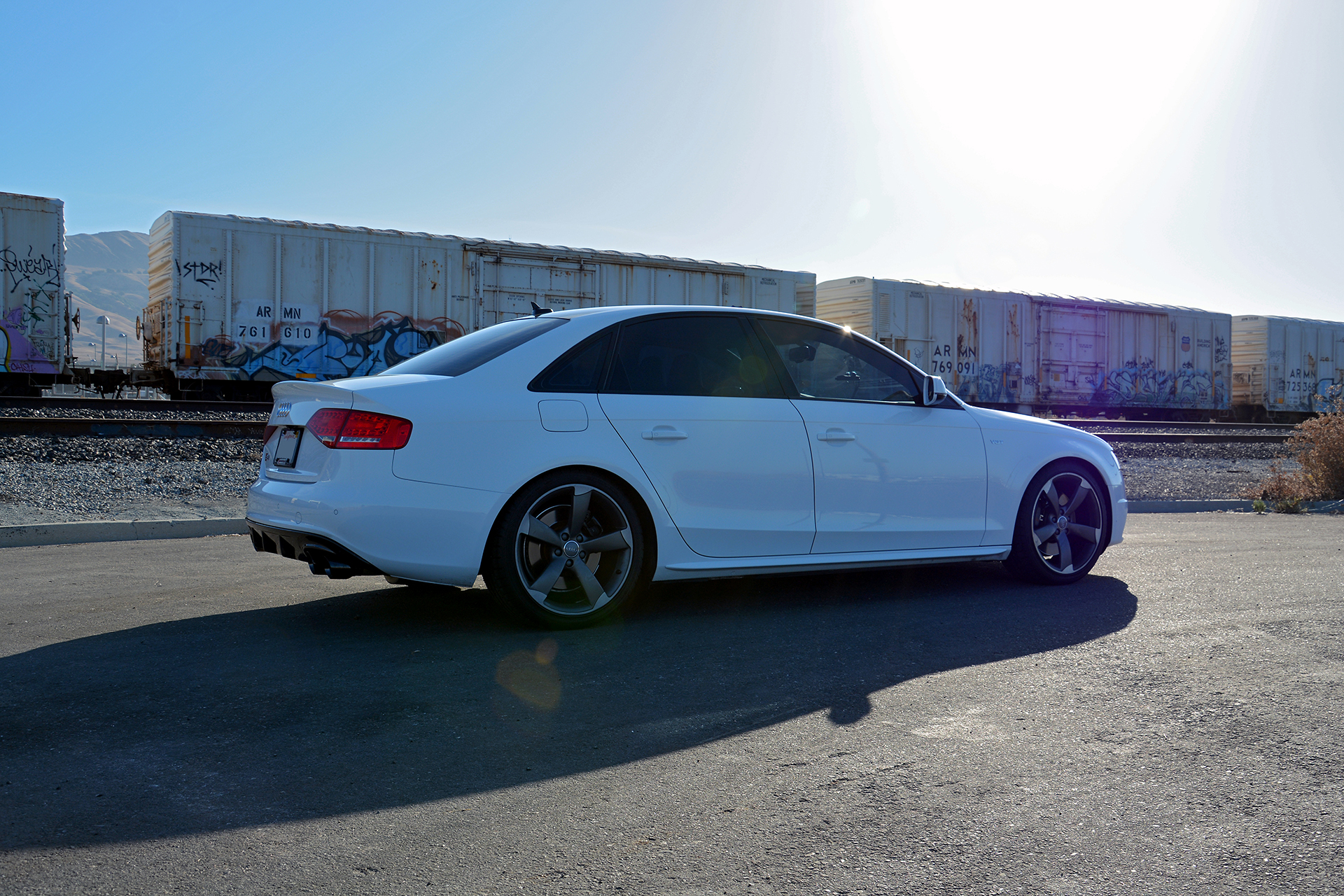 Interested in modifying your B8 Audi S4? Check out our online catalog of B8/B8.5 Audi S4 Performance Parts & Tuning!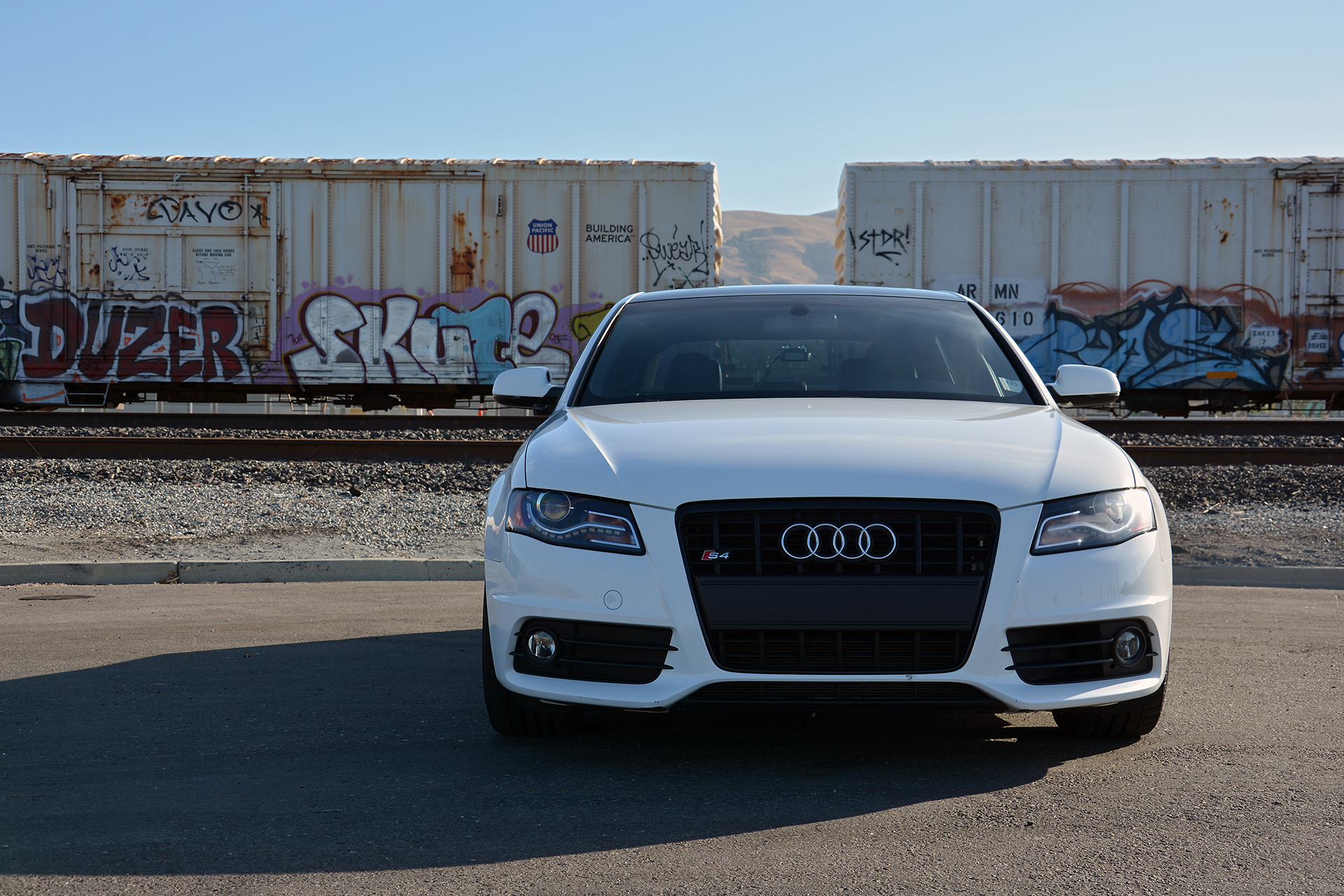 Lowered B8 Audi S4 on H&R Sport Springs