Looking for the best performing Mk7 Golf/GTI/R Cold Air Intake available? Look no further.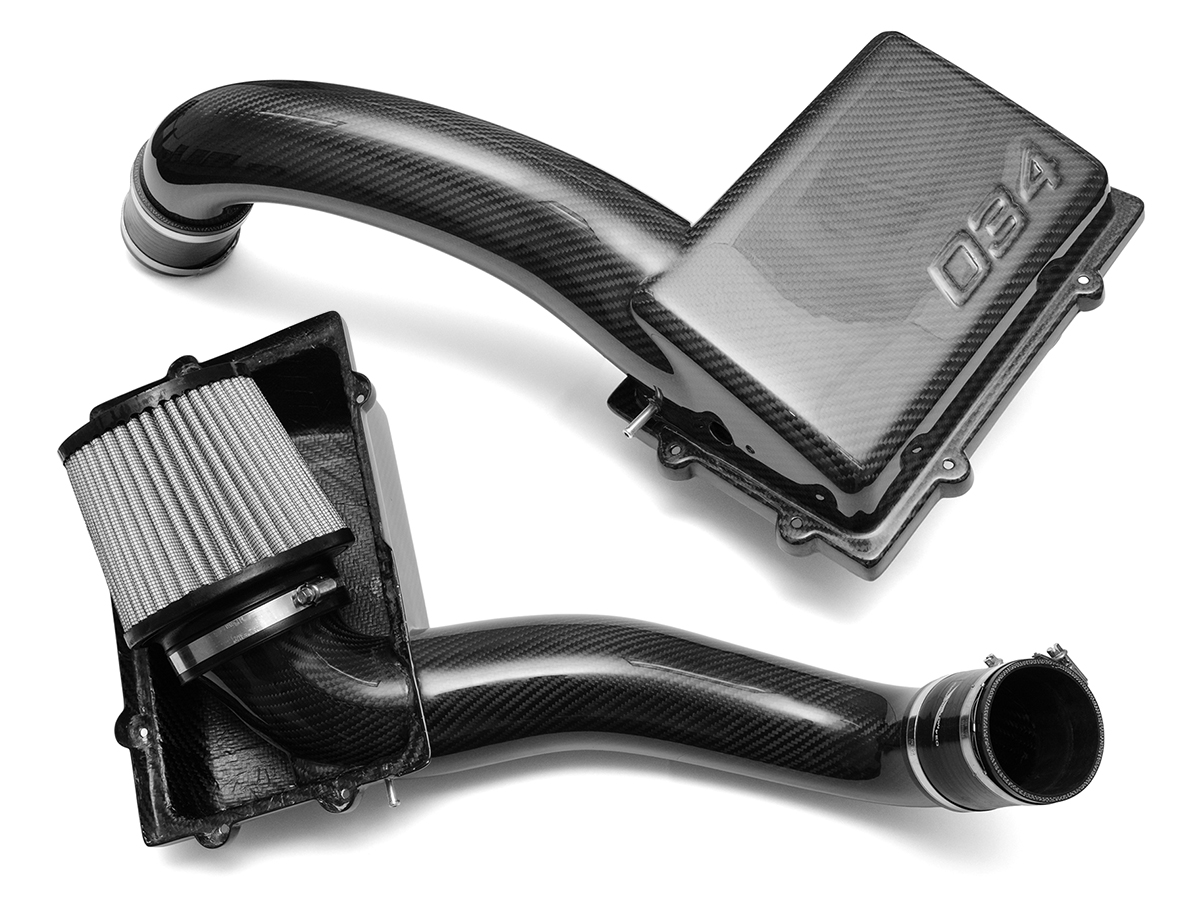 034Motorsport is pleased to announce the availability of the X34 Carbon Fiber MQB Cold Air Intake System for 8V/8S Audi A3/S3/TT/TTS & MkVII Volkswagen Golf/GTI/R equipped with 1.8T/2.0T Gen 3 engines!
Offering dyno-proven peak gains of up to 15 crank horsepower and 12 ft-lbs of torque on a completely stock vehicle, and over 30 crank horsepower and 25 ft-lbs of torque on vehicles equipped with Stage 1/2 Performance Software, the X34 Intake System is the ultimate induction solution for your Audi or Volkswagen.
Compatible Vehicles:
2015 - Present Audi A3/S3 (8V - MQB) - 1.8T & 2.0T
2016 - Present Audi TT/TTS (MkIII - MQB) - 2.0T
2015 - Present Volkswagen Golf/GTI/ R (MkVII - MQB) - 1.8T & 2.0T
Please Note: This comprehensive air intake system is designed to install on vehicles with or without factory secondary air injection (SAI) systems. No additional parts are needed!
Click Here to Order or Learn More!
Mk7 Golf/GTI/R Cold Air Intake
Mk7 GTI Cold Air Intake
Mk7 Golf R Air Intake
Golf Mk7 Air Intake