With the arrival of our production X34 Mk7 GTI Intake Systems last month, we had the opportunity to perform further dyno testing on an employee-owned Stage 1 2015 Volkswagen GTI!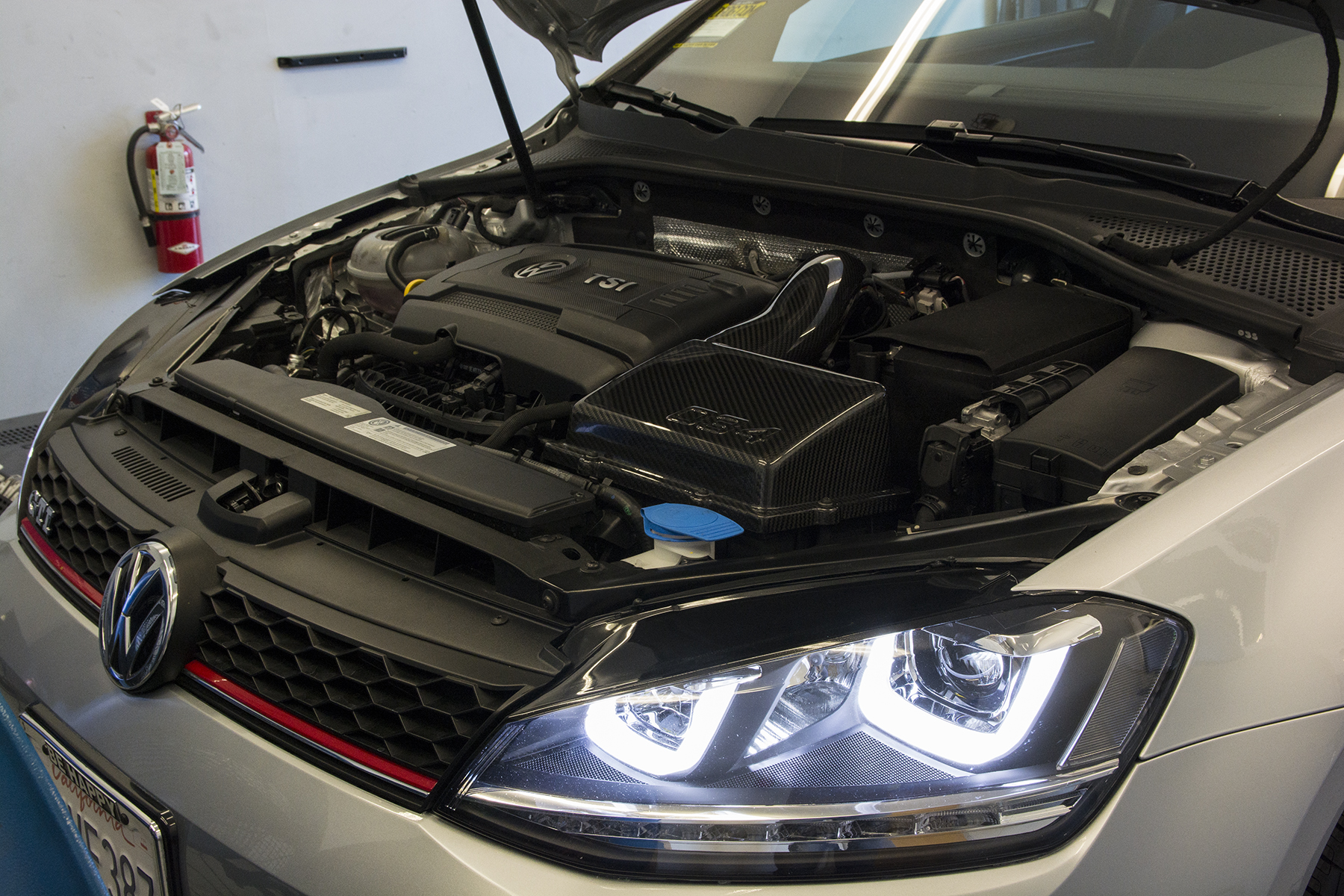 During development, the beautifully-crafted Carbon Fiber Mk7 GTI Air Intake System yielded impressive increases in horsepower and torque on completely stock vehicles, but the gains when paired with a Stage 1 tune are truly astounding!
With no other changes made besides the installation of our intake system, Laszlo's 2015 GTI showed gains of 10 horsepower and 9 foot pounds of torque at the wheels, with peak gains of over 25 WTQ and 30 WHP toward redline!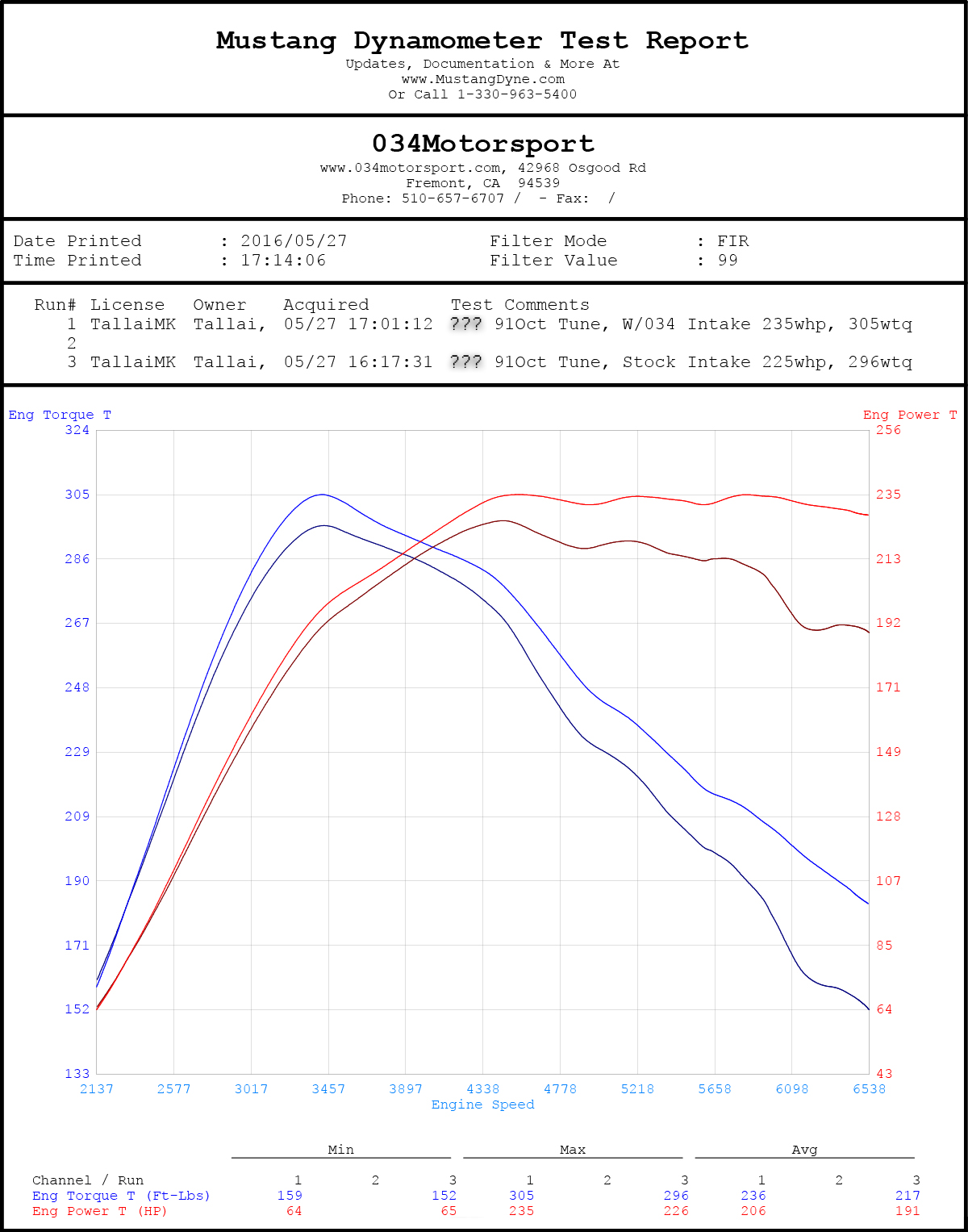 The X34 MQB Intake System was engineered to eliminate any restrictions present in the factory EA888 Gen 3 1.8T/2.0T engine's intake tract, effectively reducing pressure drop before the turbocharger compressor inlet.
In addition to the phenomenal power gains the X34 system provides, it offers OEM+ fit and finish and is made using the highest quality materials and processes. The X34 also provides a pleasant increase in induction and turbocharger sound, as well as an improvement in throttle response over the factory intake system.
Since the 034Motorsport MQB Audi/Volkswagen 1.8T/2.0T Intake System reuses the factory lower airbox, the install process is extremely straightforward and can be performed in minutes using the supplied installation guide.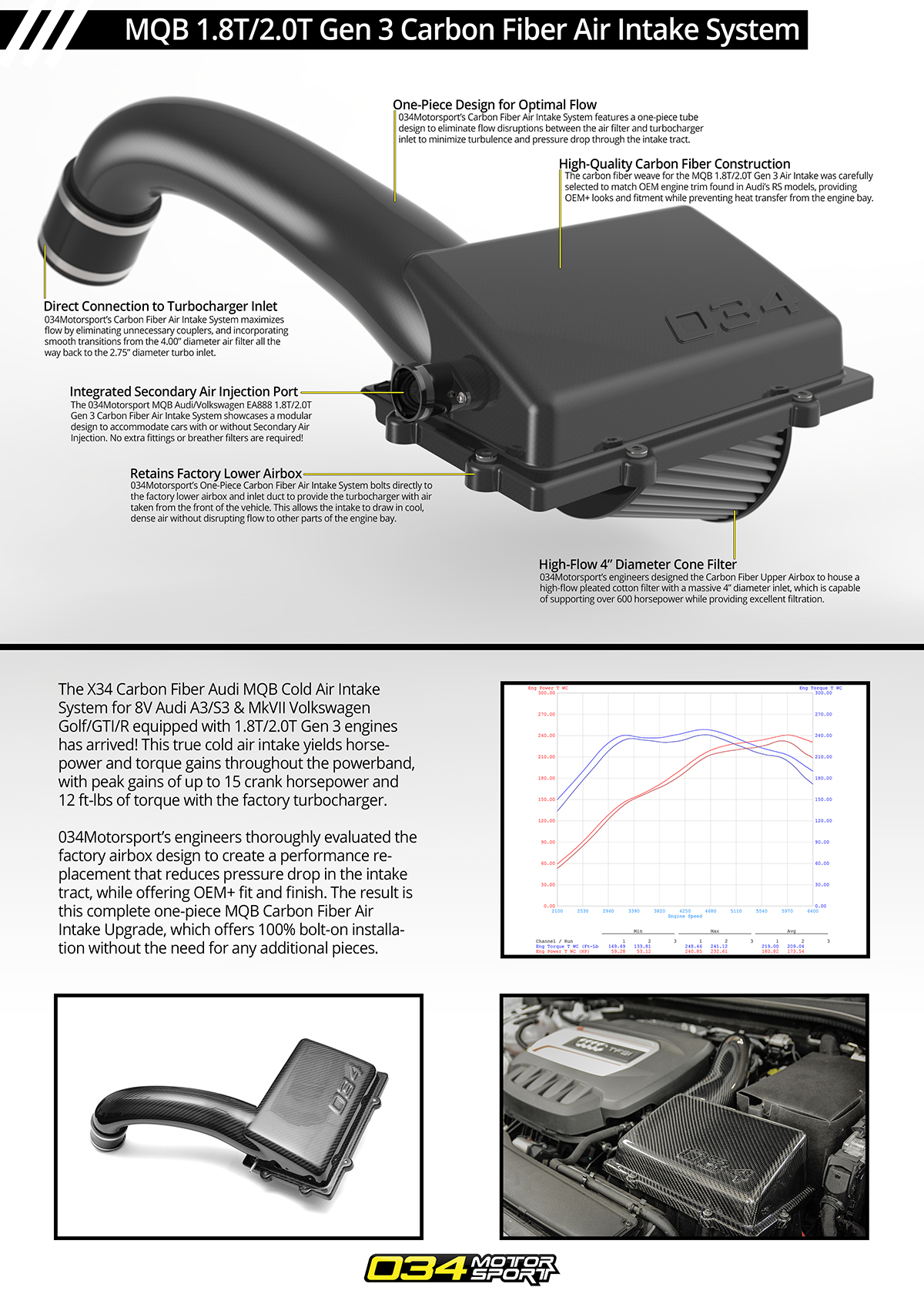 Looking for the best Mk7 GTI intake on the market for your Volkswagen? Look no further. X34 MQB 1.8T/2.0T Gen 3 Carbon Fiber Air Intake Systems are in stock now and ready to ship!
The X34 Intake System also fits many other Audi and Volkswagen vehicles using the MQB platform, including the models listed below.
Application Guide
8V Audi A3/S3 1.8T & 2.0T (2015 - Present)
8S Audi TT/TTS (2015 - Present)
Mk7 Volkswagen Golf/GTI/R (2015 - Present)
Mk7 GTI Intake Testing