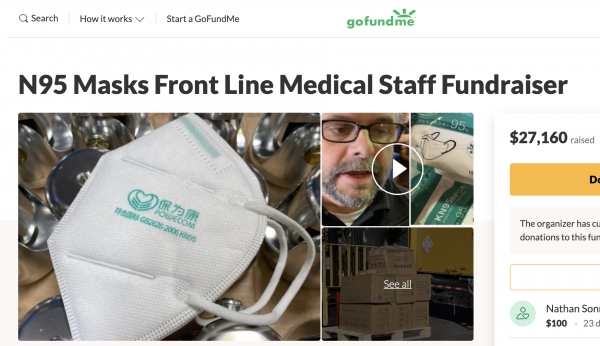 The Global Crisis that COVID-19 has brought to our economy, our population, and our lives, is unlike anything most of us have ever seen. In these times of crisis, it is easy to shy away from the fight or give up altogether, especially when the "fight" is overcoming a viral pandemic. 
We at 034Motorsport found our inspiration to join the fight from the heroic work our medical professionals in the United States were doing to tend to the sick and save lives while risking their own. With horrifying news stories of doctors and nurses fighting on the front lines with little to no PPE (Personal Protective Equipment), we knew something had to be done.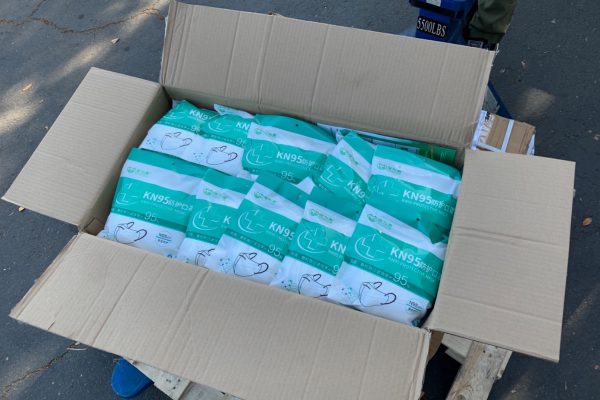 On Thursday, March 26th, we posted on our Facebook page that we had received 1,000 KN95 masks through our global supply partners. We asked medical facilities in need to email us so we could send what we had out to them. While not much, it felt like "something". A flood of messages over the following 24 hours from doctors and nurses across the country in dire need showed us that much more had to be done. 
We started a GoFundMe campaign to help raise additional funds to acquire more KN95 and surgical masks to send to hospitals around the US, in hopes that the community would join us in our efforts. We were not let down. With the help of 343 individual donors, we successfully raised over $27,000 over one month, allowing us to ship 22,000 KN95 masks and 1000 surgical masks to doctors and nurses around the Country.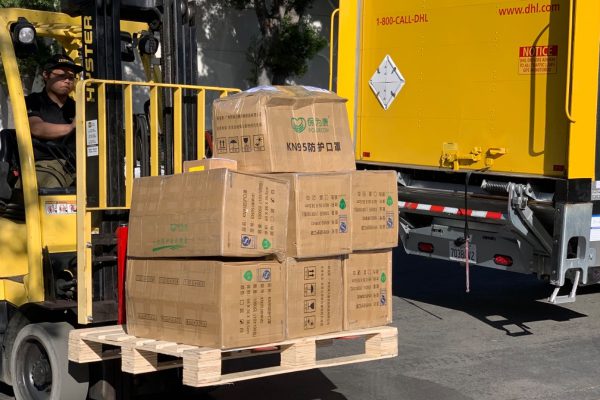 The support didn't stop there. Dozens of 034Motorsport dealers and distributors opted to donate to the cause as well. One dealer specifically went above and beyond. FCP Euro, and their technology partner LIQUI MOLY, donated an extra $5000 to get more PPE to those in need. 
"We are all going through extraordinary times at present. While the COVID19 pandemic has affected everybody in a different fashion, it has also brought to light some remarkable stories of people and companies taking action to help support the community. FCP Euro and LIQUI MOLY both work closely with 034Motorsport, and when we saw Javad's efforts to support frontline medical staff without adequate PPE directly, we wanted to help. With a joint $5000 contribution, we have been able to get 3000+ masks to workers in need. It's a small token of gratitude, and we hope it helps keep people safe while caring for those in need." -Michael Hurczyn, Brand Director of FCP Euro
We want to extend our sincerest gratitude to all of those that contributed to the campaign. Because of your selfless support, thousands of doctors and nurses were able to continue to save lives, now with a bit more protection from clean masks. It is times like these that show that when we come together and unite our forces, rather than divide, we can overcome any adversity. 
To our doctors and nurses and all other medical professionals that have been risking their lives each day to help others, thank you. These words do not embody the gratitude we and many others have for your selflessness and resolve to continue to fight during these times. We are honored to have been able to help in even the smallest of ways.
Thank you to the following media outlets for covering our campaign:
Inspire Me: Fremont Auto Shop Sends Over 20,000 Protective Masks to Hospital Workers Across U.S.
Fremont Auto Shop Sends Over 20,000 Protective Masks to Hospital Workers Across U.S.
California Business Donates Supplies to Maryland Medical Center
How a California Businessman Turned a Personal Tragedy into a Potentially Life-Saving Donation in Southern Maryland
Photo gallery of messages from Doctors & Nurses receiving their PPE: