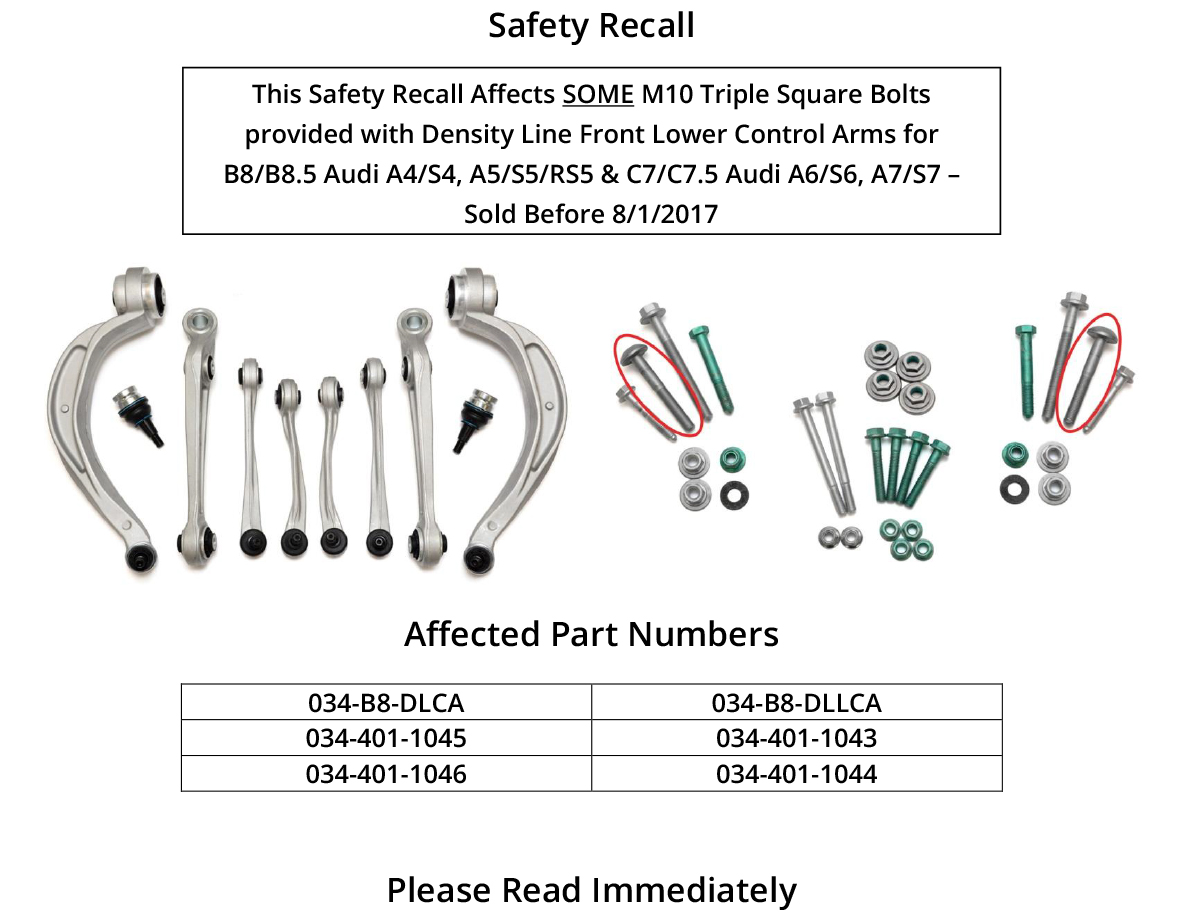 An important Safety Recall that may impact 034Motorsort product(s) you purchased.
Affected Products:
034Motorsport Density Line Lower Control Arm Kit for B8/B8.5 & C7/C7.5 Audi

M10 Triple Square Lower Control Arm Bolt (2)
Affected Part Numbers:
034-B8-DLCA
034-401-1045
034-401-1046
034-B8-DLLCA
034-401-1043
034-401-1044
Please Note: Not all units are affected. View the Safety Recall Notice for more information.
Further information, including details on determining if your product(s) are affected  and what steps to take next can be found in this Safety Recall Notice.
Need Replacement Hardware?
Please check your inbox for an email from 034Motorsport Customer Support to obtain free replacement hardware at your current shipping address.
If you ordered from a 034Motorsport Dealer, we are in the process of collecting contact information for affected customers and will reach out to you via email shortly.
If you need further assistance, please contact us at recall@034motorsport.com or by calling 877-591-9571.
We sincerely apologize for the inconvenience and thank you for your cooperation in remedying this issue. This issue has been corrected on all current inventory, and more thorough quality control processes have been implemented as a result of this recall.
Please Note: Not all units sold are affected by this recall. This Safety Recall Notice contains information on how to identify whether or not the supplied bolts in the kit you purchased are affected.