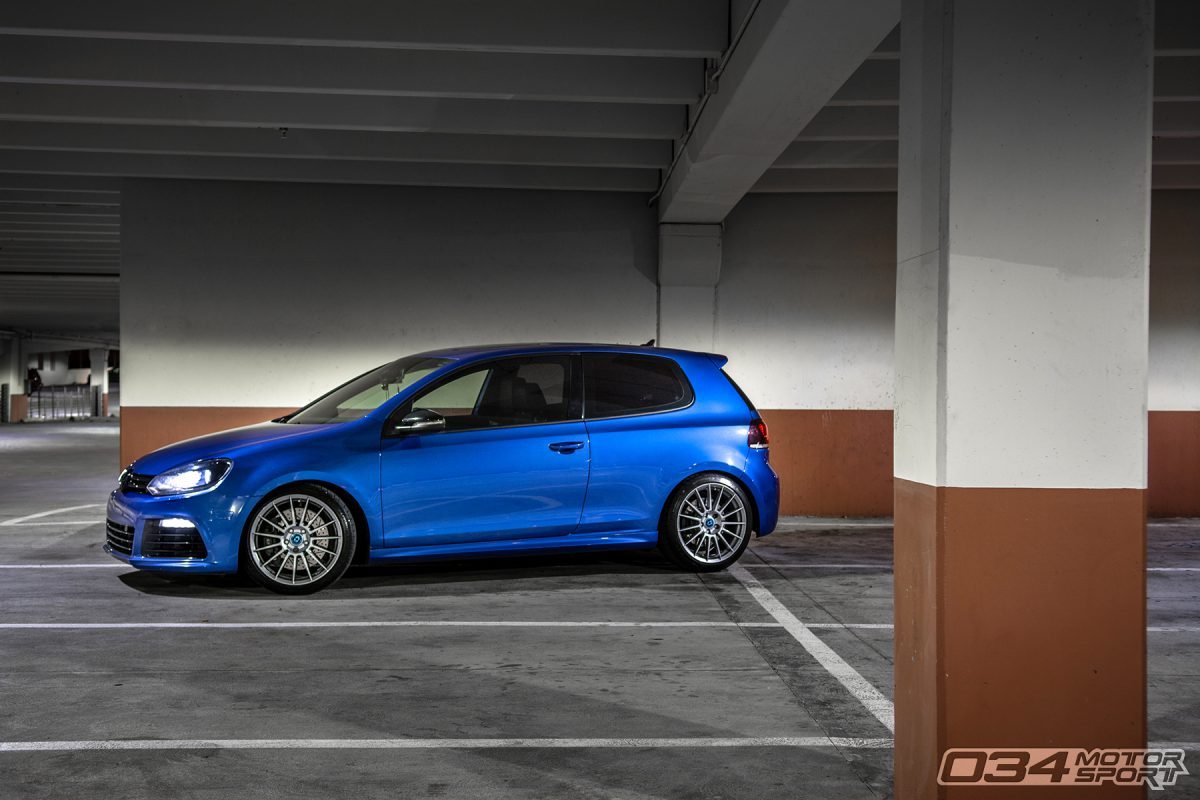 The MkVI Volkswagen Golf R is an interesting step in VW's "R" lineage, and a sign of automakers leaving displacement in favor of forced induction for ultimate performance. Gone was the 3.2L naturally aspirated VR6 and its iconic Wookie growl. In its place, a smaller 2.0L four cylinder engine was fitted with a turbo breathing enough life to create an impressive 268 hp and 258 lb-ft from the factory. For the enthusiast crowd, Volkswagen's decision may have been polarizing,  but in the end VW knew the 2.0T FSI would be better on all counts. And tuners around the world rejoiced!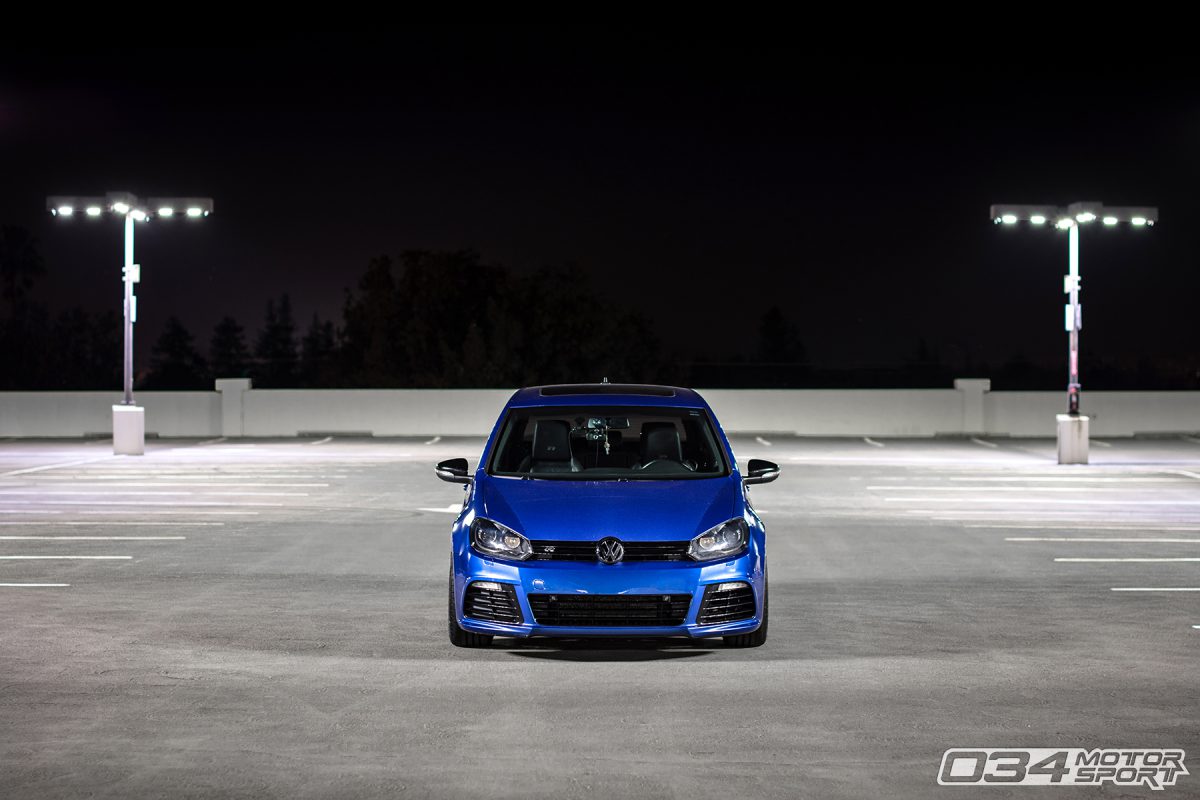 When I first met Teddy, we talked cars (obviously) while scarfing down some necessary In-N-Out before heading to scout locations for photos. One thing was clear almost instantly, Teddy knows what he wants from a car, and keeps his sights set to accomplish just that. He isn't new to the Volkswagen world, and when he was looking for a replacement car in 2012 it was bound to be a VeeDub.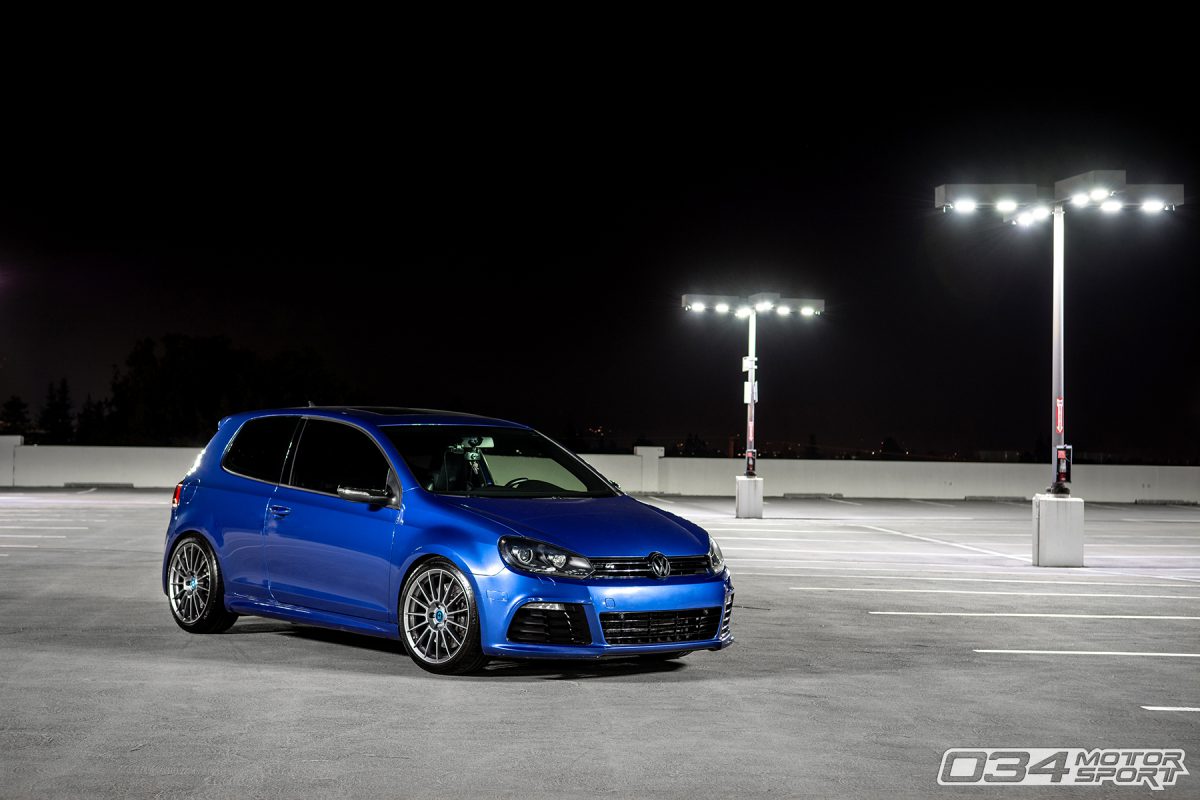 Before picking up his MkVI Golf R in 2012, he test drove a MkV R32 and wasn't impressed overall with the feel of the car, thinking it felt a bit heavy and lazy. He was not deterred however! As luck would have it, a MkVI came across his radar from a local Audi dealership where a customer traded it in with a mere 7,800 miles. The Golf R was so new at this point, Audi didn't really know what to do with the car, so Teddy was able to walk away with a virtually new Golf R that checked all of his boxes.
Rising Blue? Check. Two door? Check. Legendary AWD Volkswagen hot hatch? Check!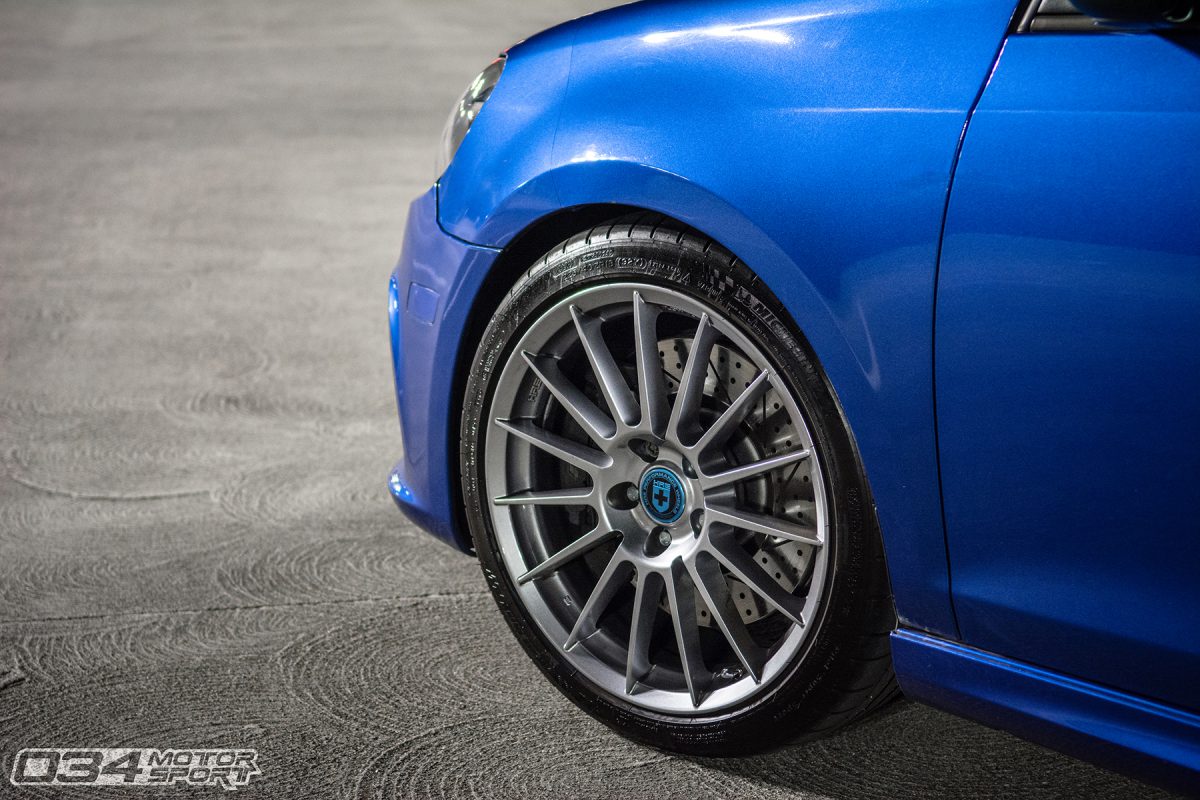 He drove the car for a few years in stock form, enjoying the performance the Golf R has to offer out of the box. However, after managing to hold out longer than most enthusiasts, the mod bug finally bit and he was in search of ways to improve upon the capable MkVI chassis. First a tune, then an exhaust, and the mod list started to grow. These were fine, but never satisfied his desire for significant power gains. Then, the 034Motorsport R420 Turbo Upgrade came along and proved to be just the kind of power-adder Teddy had been looking for.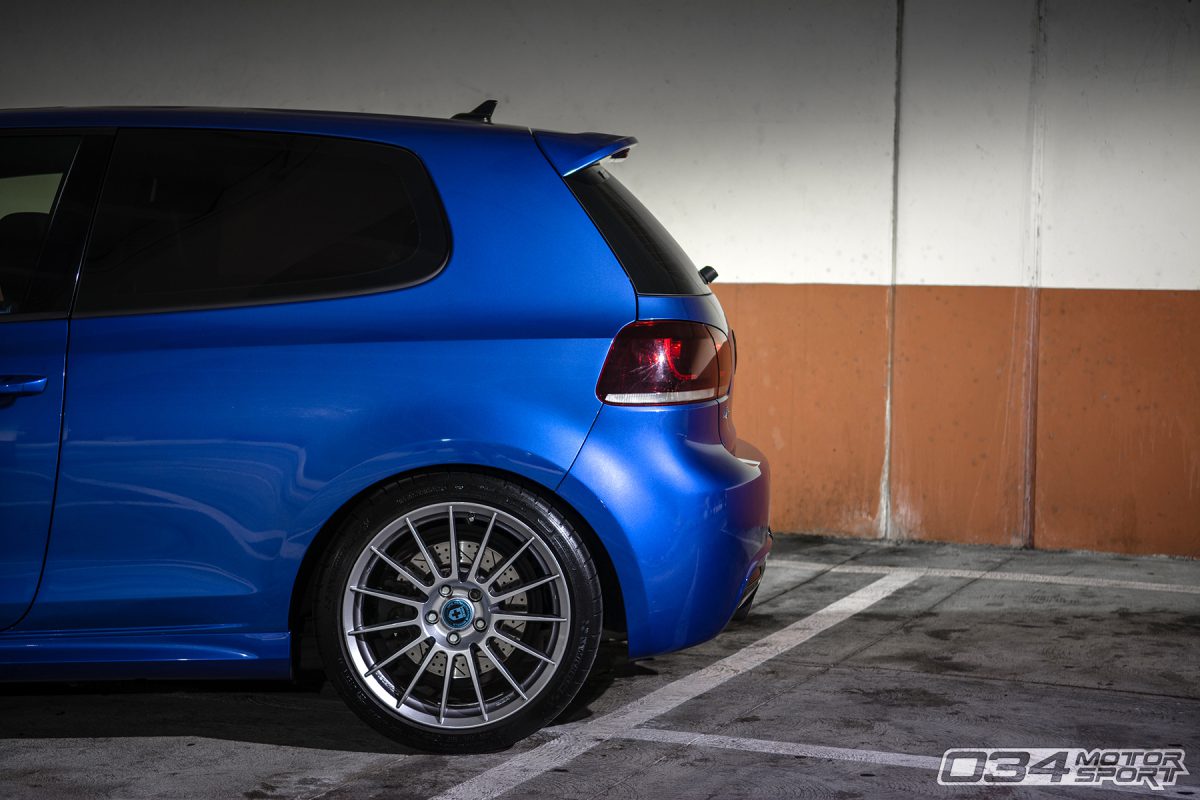 As the Golf R is Teddy's daily driver, he wanted an upgrade with substantial increases in power while still remaining "tame and easy to drive on a daily commute, in traffic, and with a carpool." The R420 Turbo Upgrade offers just this, with increases of 104 HP / 101 TQ on 91 Octane, and a blistering 151 HP / 140 TQ on 104 Octane over a stock Golf R without requiring extensive modifications to other components. The bulletproof reliability of the R420 Turbo Upgrade means Teddy has been able to put the hammer down at multiple track events since it was installed and comfortably drive home afterward. "It's smooth and aggressive all in one."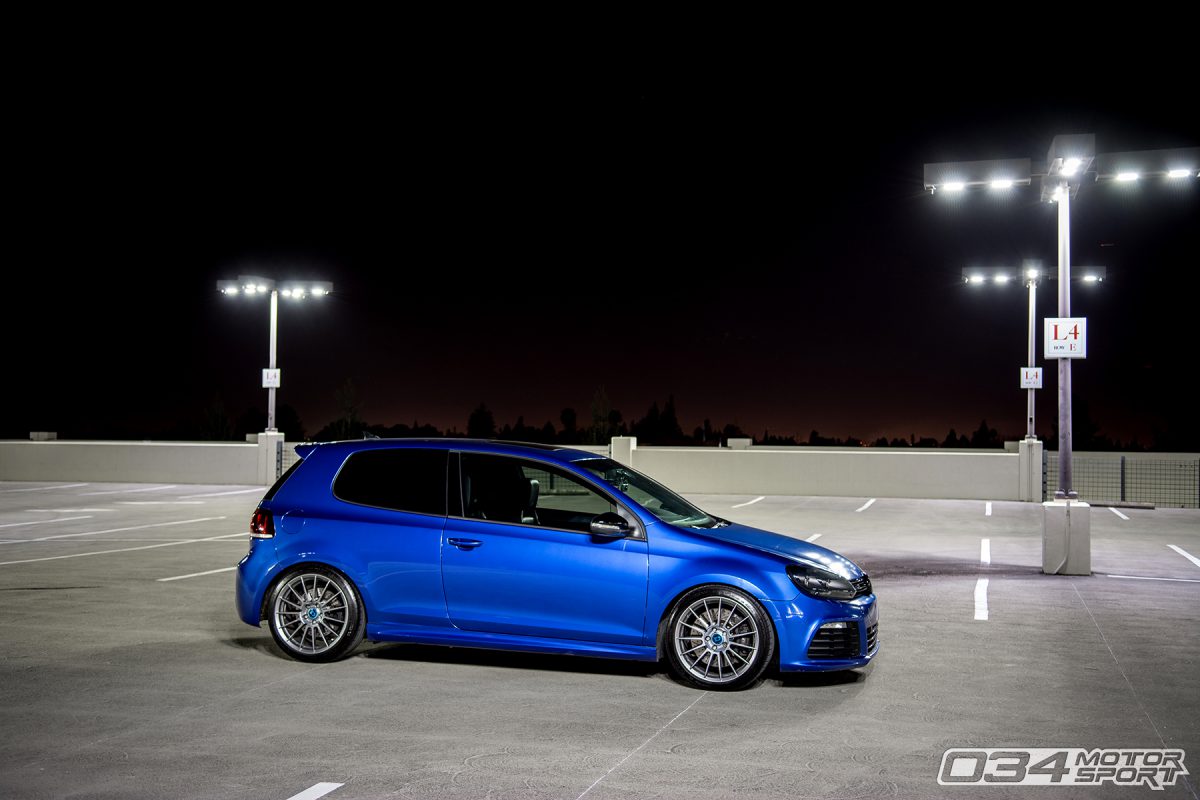 To complement the R420 Turbo Upgrade and Tuning Package, a 034Motorsport Adjustable Solid Rear Sway Bar was installed along with a set of KW Variant 3 Coilovers. The ride height was set to just above the tires for ultimate road-holding abilities and reasonable clearance when navigating driveways for daily duty. Rounding out the cosmetic side of the car is a new set of 18 x 8.5 HRE FlowForm FF15 wheels wrapped in Michelin Pilot Super Sport tires.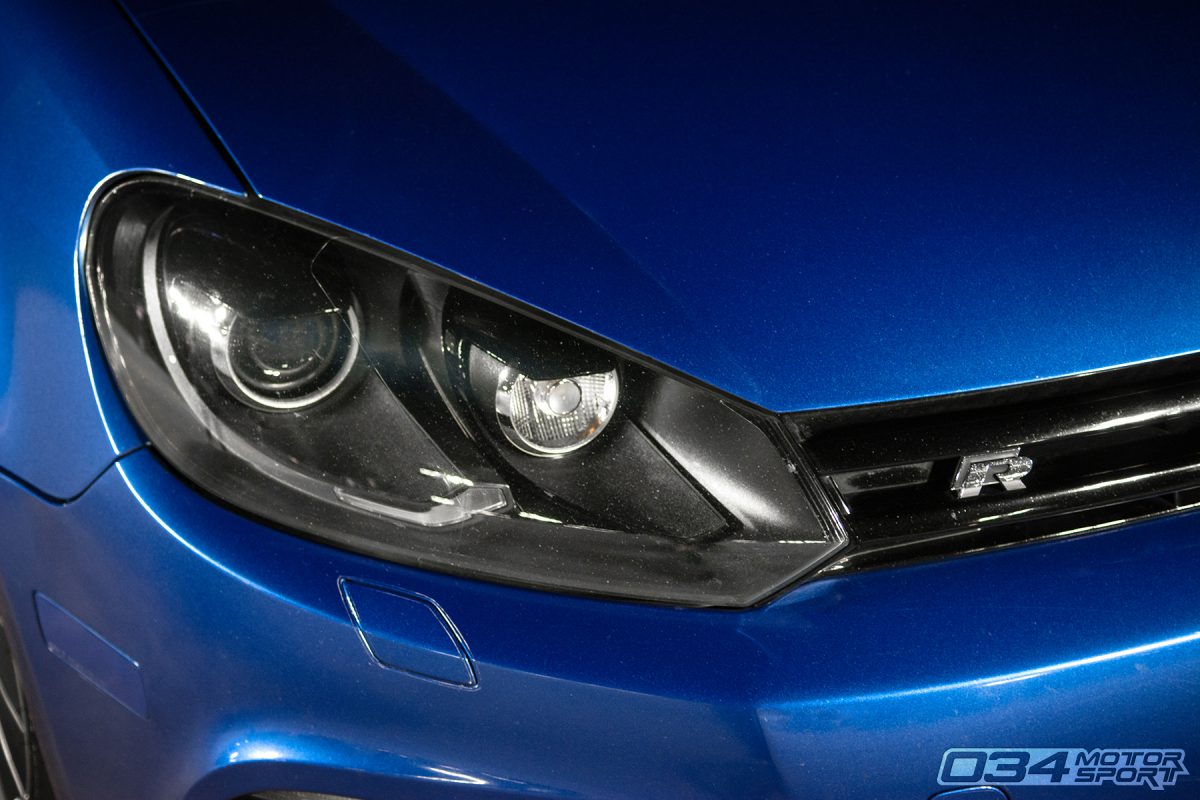 Teddy logs a lot of miles in his MkVI Golf R (roughly 30k per year) that he lovingly refers to as his "workhorse." Minor rock chips pepper the clear bra on the front end of the car, while small surface nicks on the headlights further reinforce that this car is driven. When asked if he has any plans to sell it in the near future, he replied "not even a little bit," proving just how much he enjoys his Golf R and intends to continue doing so.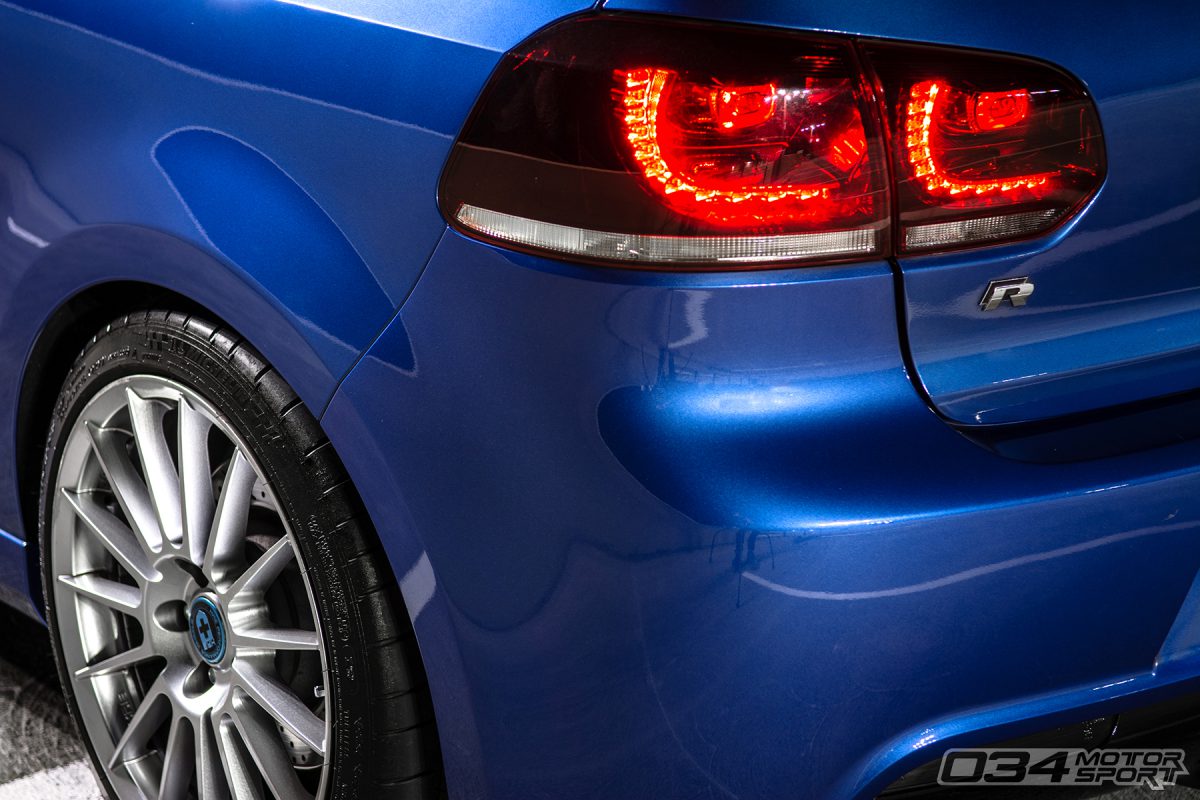 Featured Products | Teddy's R420 MKVI Volkswagen Golf R
KW Variant 3 Coilovers for MkVI Volkswagen Golf R