Can't make it to WinterFest 2017? We've got you covered!
For the first time ever, we're opening up our WinterFest Get Together pricing specials for online orders! Simply enter the Promo Code WINTERFEST from the Shopping Cart page to receive 10% off any 034EFI or 034Motorsport branded items.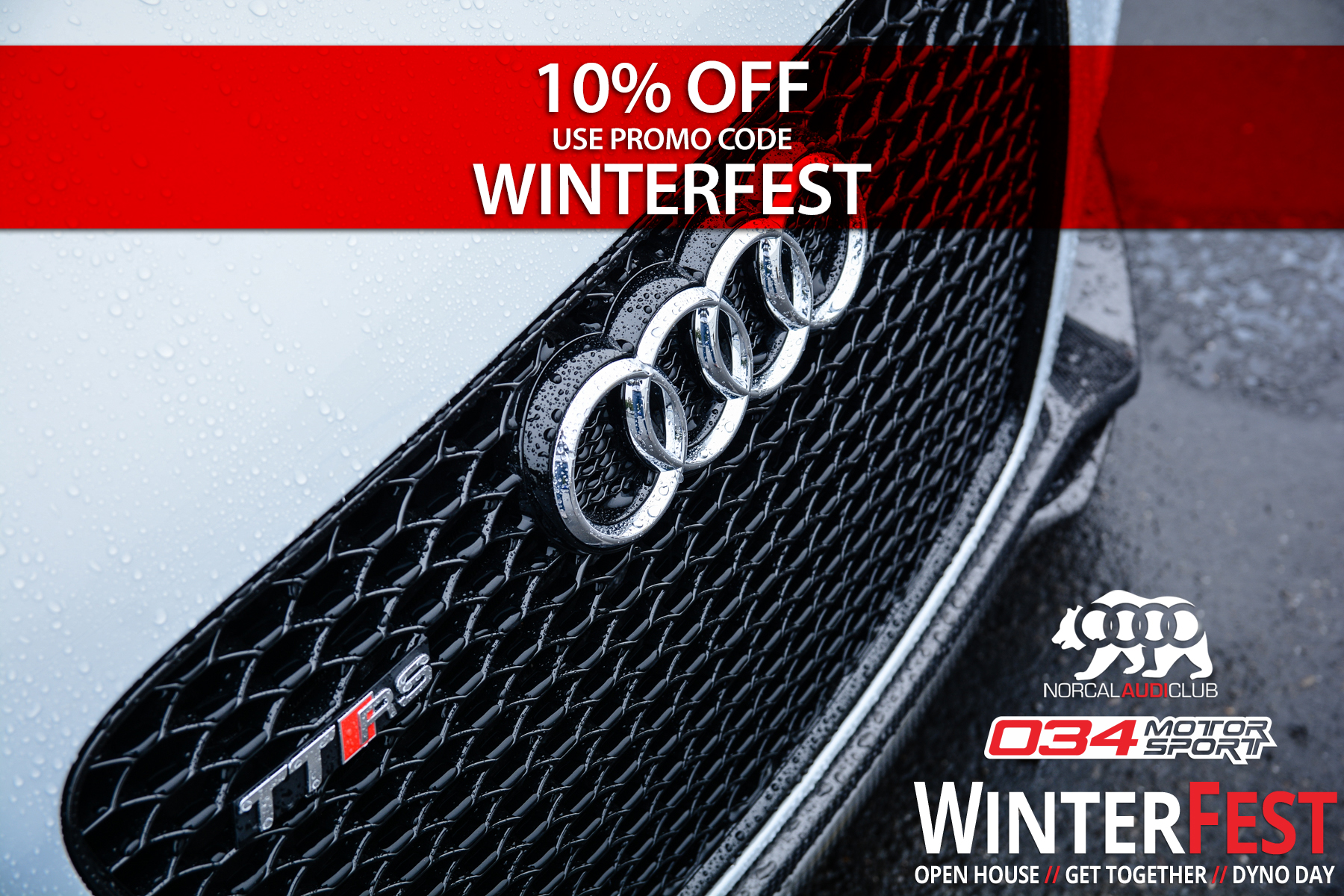 Terms & Conditions: Promo Code valid from 12:01 AM PST on Saturday, January 21st 2017 to 11:59 PM PST on Saturday, January 21st 2017. Applies to online sales of 034EFI and 034Motorsport branded products only. Cannot be combined with other Discounts, Promo Codes, Gift Cards, Quotes, or Coupons. Cannot be applied to orders retroactively.