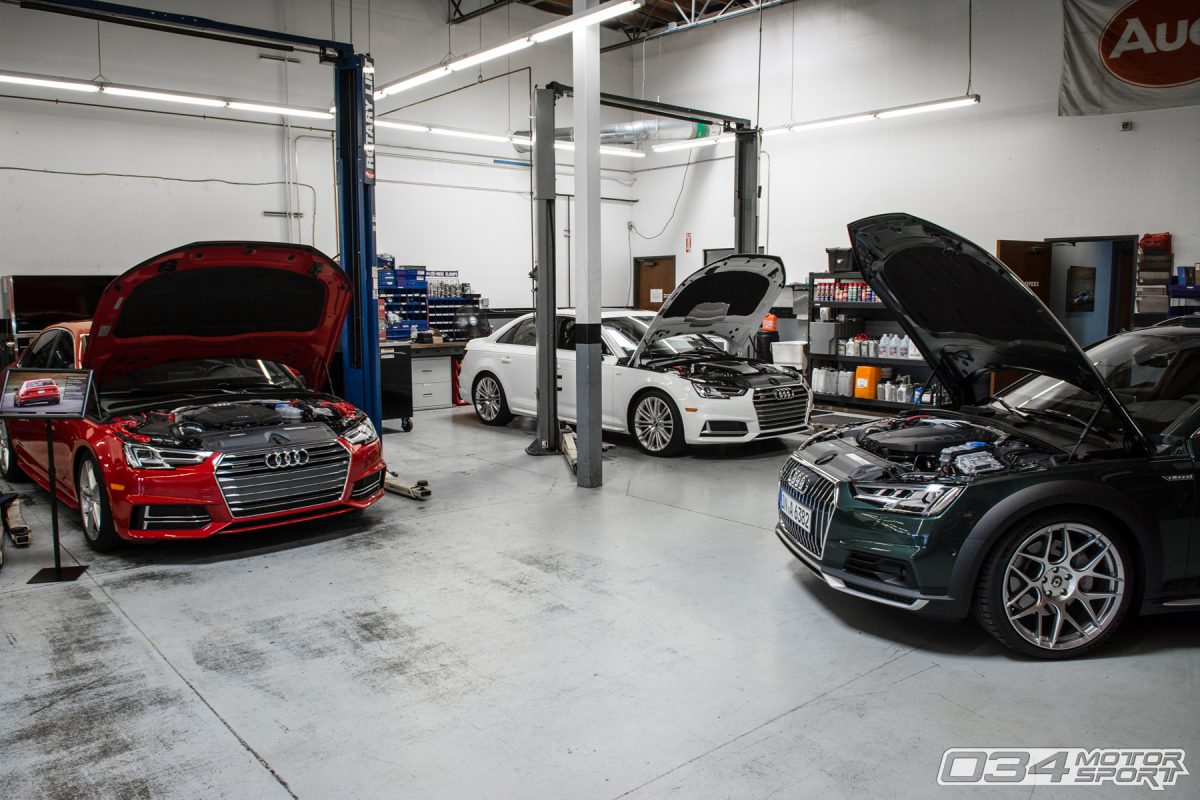 Over the past few weeks the sun has been shining and the earth has been scorching. You know what that means, right? We're due for another Open House and Dyno Day! This July marked our 9th Annual SummerFest, hosted at 034Motorsport's headquarters in Fremont, California with the NorCal Audi Club. It's that time of year when we dust off the display shelves and welcome all into our Service, Machining, Manufacturing, and Shipping facilities. Believe it or not, this all fits under one roof too!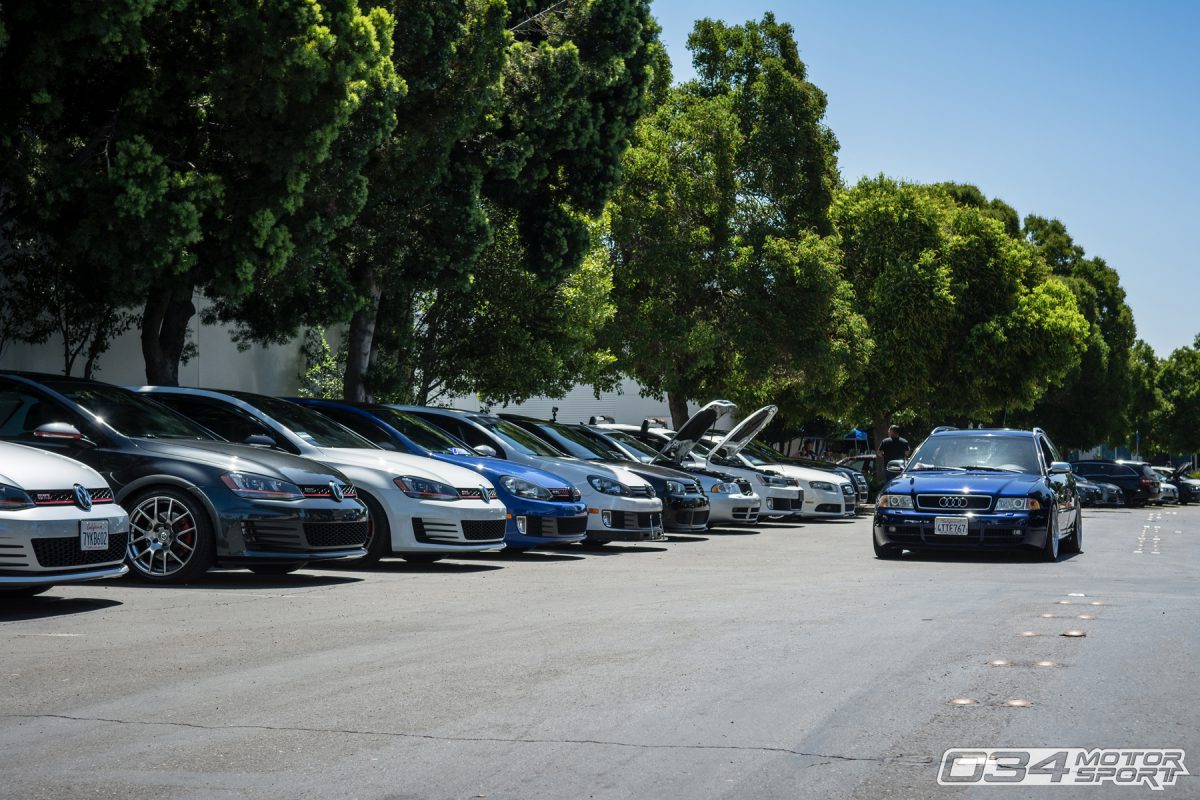 Starting around 9AM on Saturday, July 29th the crowds began rolling in to stake out a good spot in the parking lot. Those who arrived early were rewarded, and as the day went on the spaces near the shop filled up quickly. By mid-afternoon, hundreds of Audis and Volkswagens had flooded the business park and made for the biggest turnout yet at a 034Motorsport event!


Our in-house DJ, DeeJay JRL, was setting the mood and keeping the music going all day long while attendees flowed through the Service bay and customers brought their cars in for on-site 034Motorsport Performance Software installs.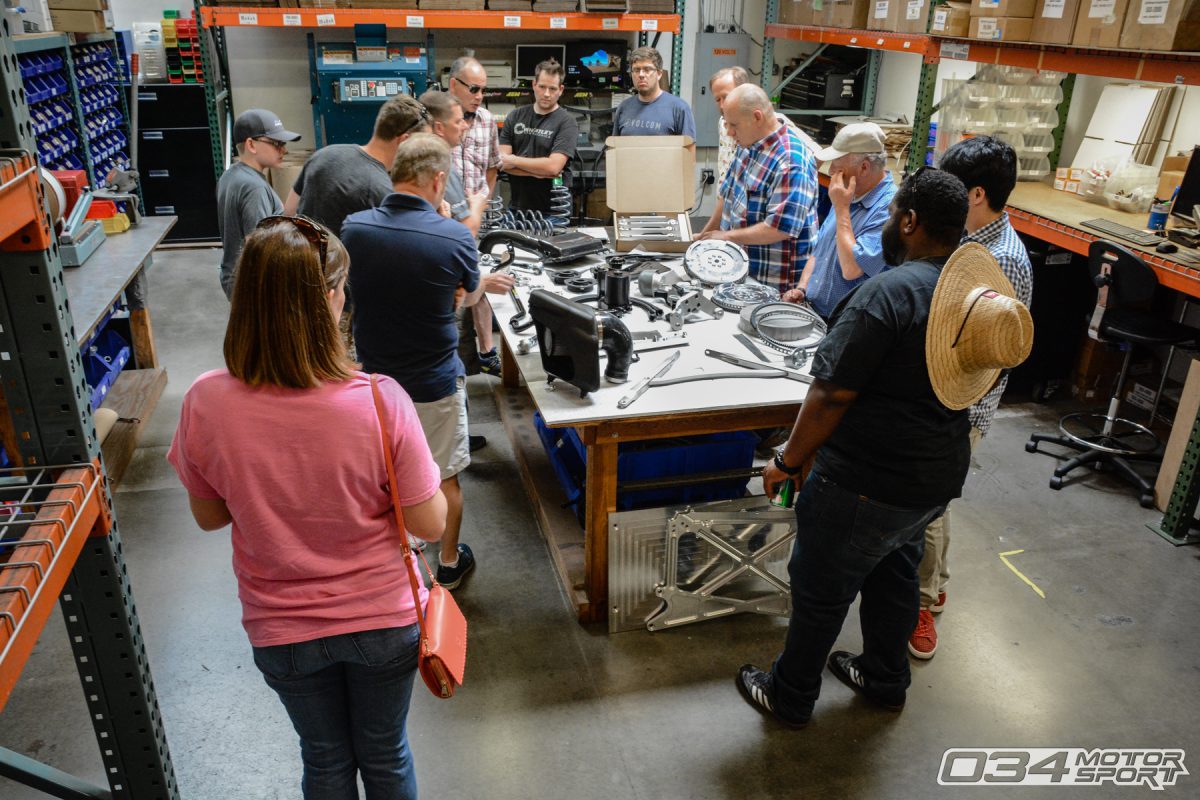 Meanwhile Gary Sheehan, 034Motorsport Director of Industrial Operations, was providing facility tours for guests to gain a sneak peek of what goes into building all of our Go-Fast parts for customers worldwide. The Manufacturing Department featured an array of 034Motorsport parts in various stages of assembly including our B9 Audi Front Strut Brace, 8J TTRS Motorsport Motor Mounts, B5/B6/B7 Upper Adjustable Control Arms, Density Line Adjustable Rear Toe Links, and X34 Carbon Fiber MQB Cold Air Intake.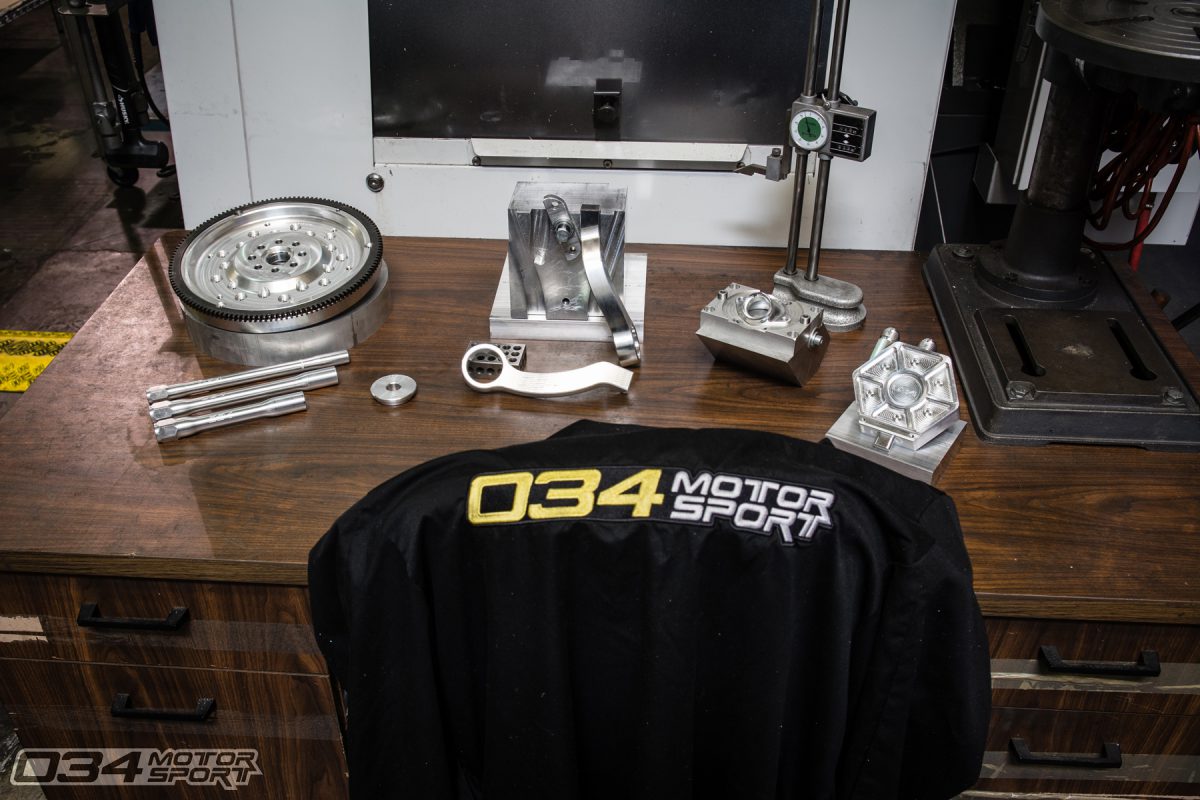 The 034Motorsport Machining Department had a showcase of their own, displaying freshly CNC-machined components and the tools required to create these precision Go-Fast parts from a single piece of aluminum.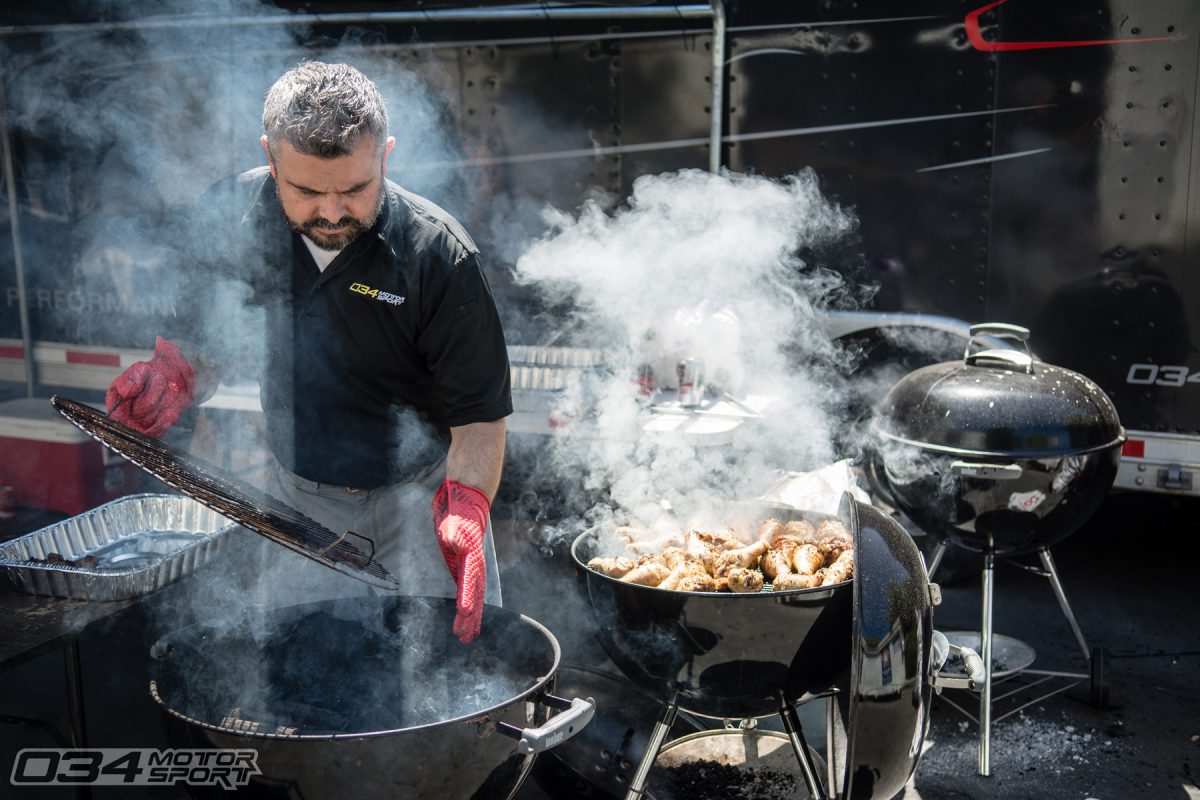 Outside, the heat got turned up as Javad Shadzi, President and Founder of 034Motorsport, fired up his three charcoal Weber barbecues to feed the masses. Seen here in his natural state, Javad has a certain zen about him when manning the grill and sure knows how to cook some delicious chicken, ribs, and tri-tip! After roughly 200+ lbs of meat passed over the three grills throughout the day, it's likely that nobody left hungry from SummerFest.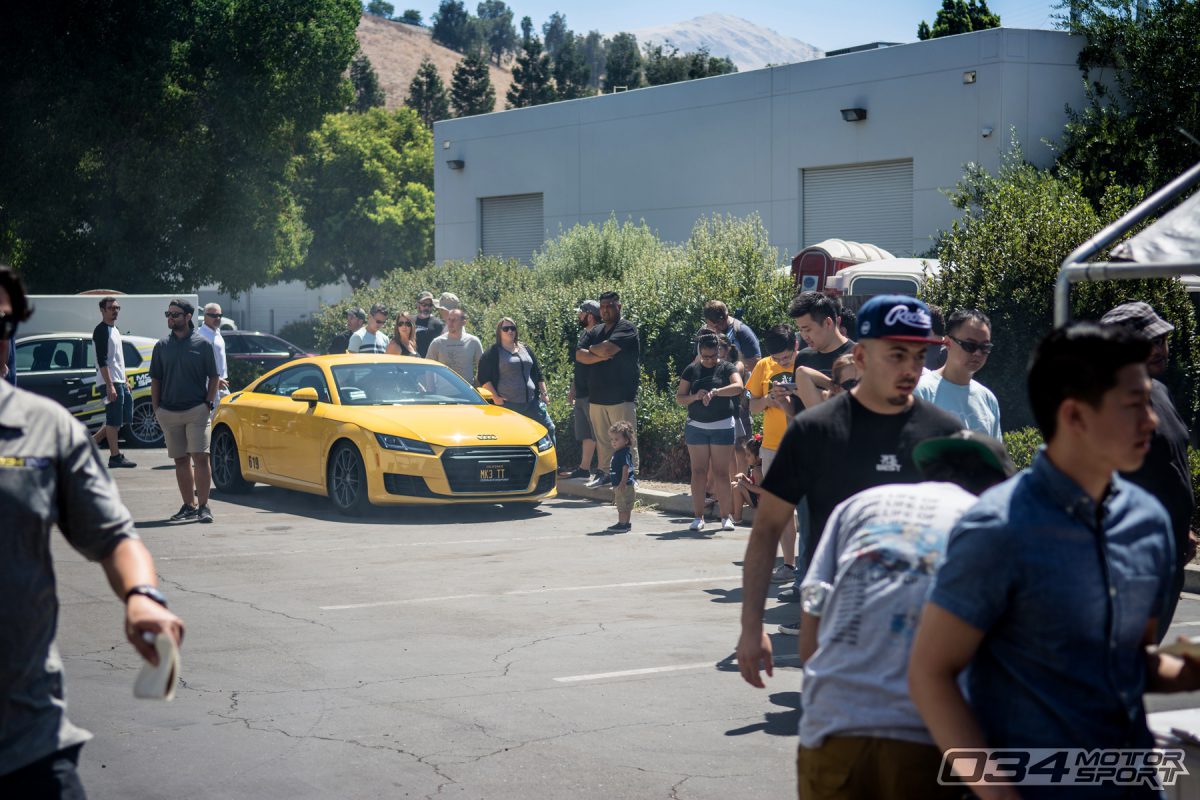 As soon as the intoxicating scent of charcoal filled the air, a line formed almost the entire length of the building to get a sample of the famed BBQ.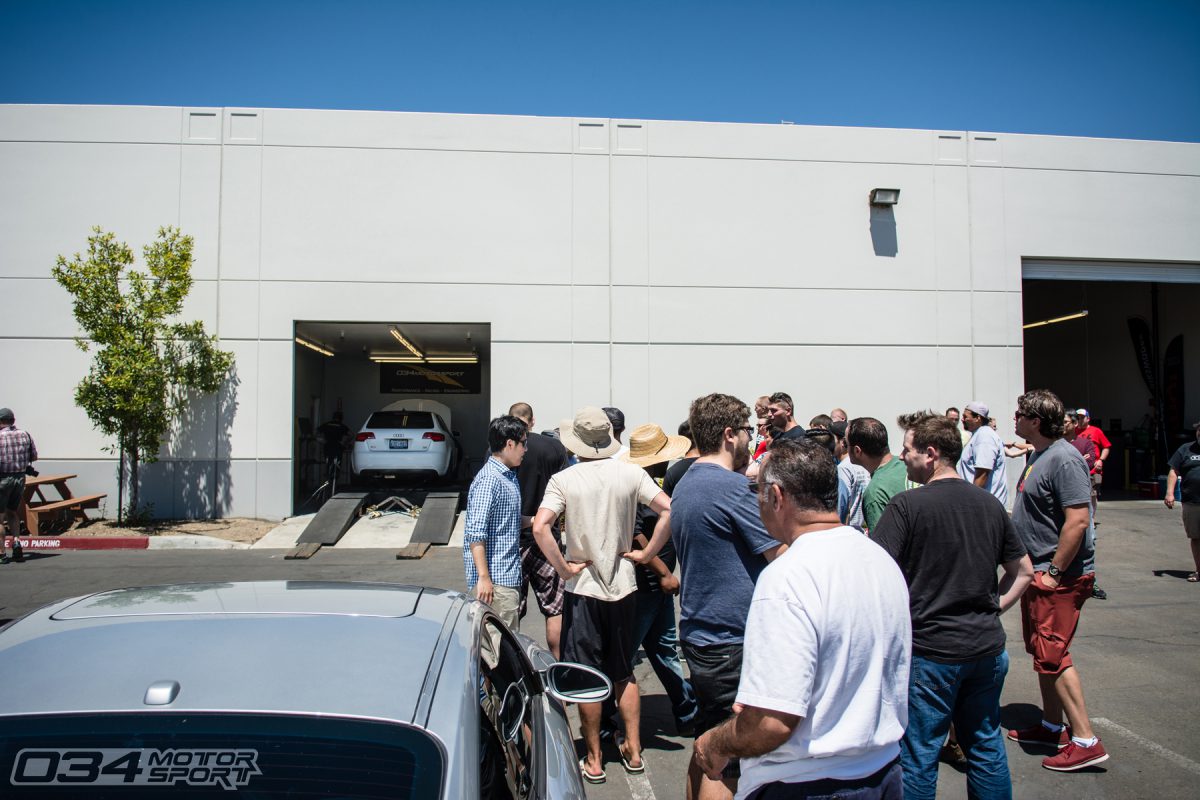 All the while, cars flowed on and off the dyno for a chance to see what kind of power they could put down on 034Motorsport's in-house Mustang Dyno. Here, Rory's 8P Audi A3 lines up for his chance to test the rollers with the 034Motorsport Turbocharged 3.2L VR6 powerplant. The sound alone was enough to contend his car as a crowd favorite.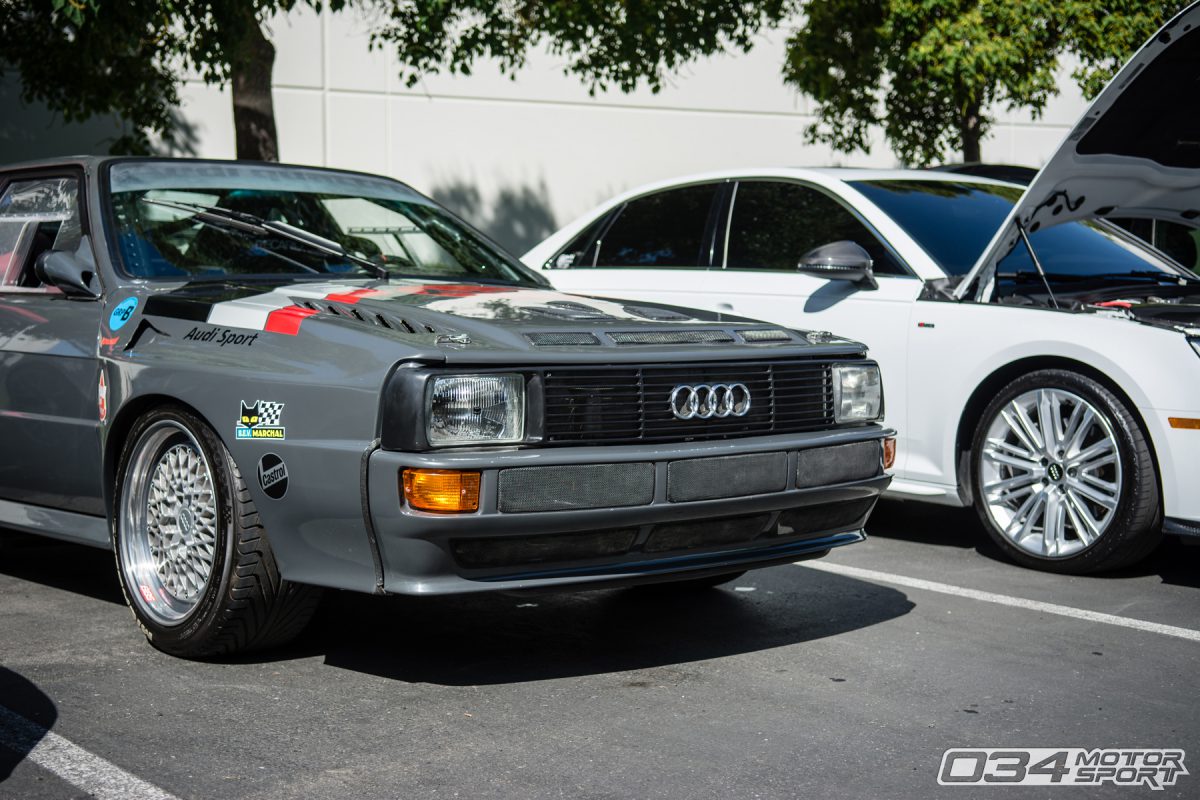 Audis new and old made the trip out to SummerFest, ranging from Curt's Sport Quattro conversion to a selection of brand new B9 Audi A4 and S4 models.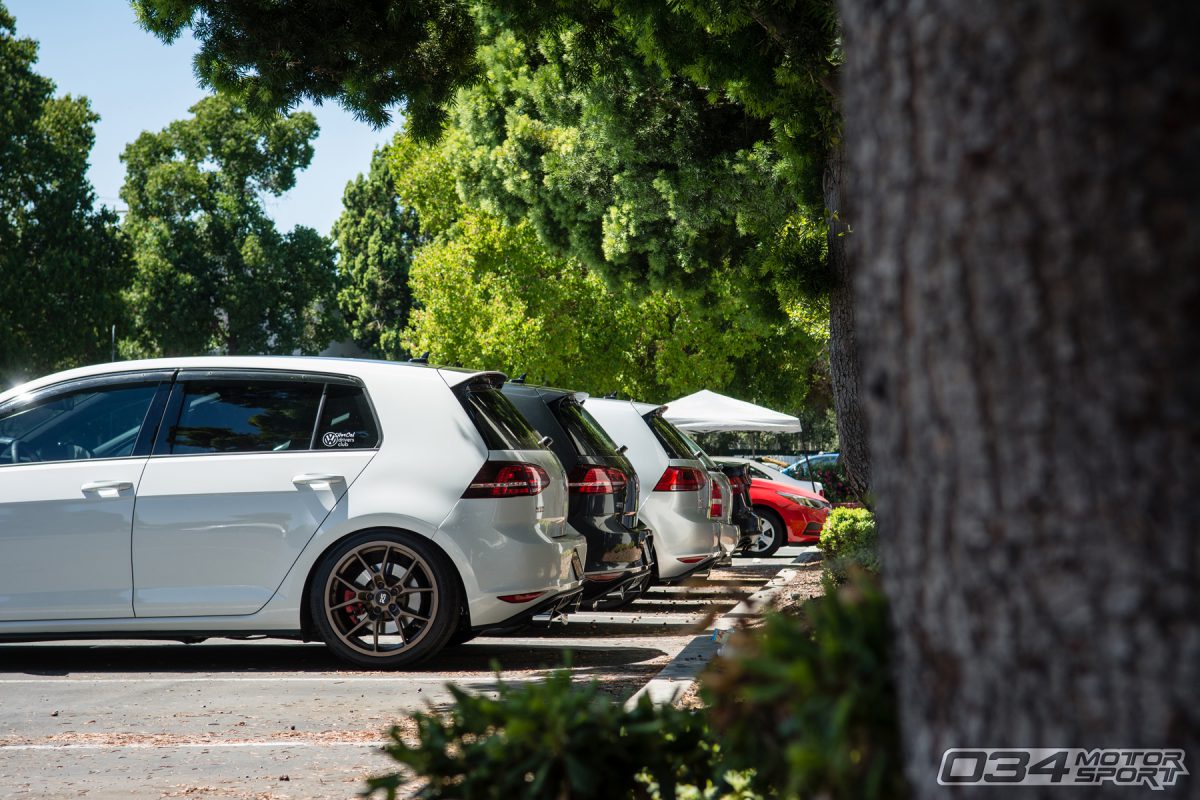 There was a strong showing of Volkswagens as well, running the gamut from a 1990's Corrado to brand new MkVII hatchbacks.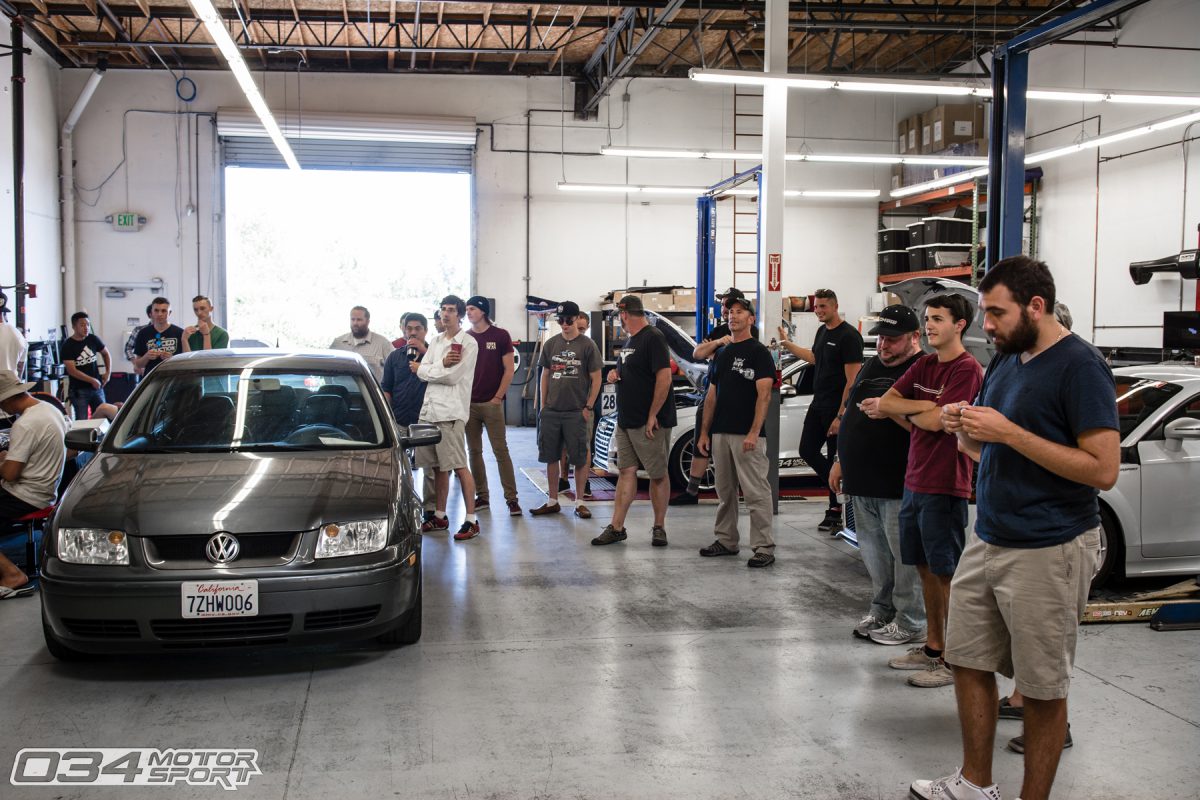 Later in the afternoon, spectators gathered inside the Service bay to escape the heat and await the raffle drawing. A first for 034Motorsport, those who attended the Open House were eligible to win some free shwag bags or a grand prize in the form of a $200 034Motorsport gift certificate!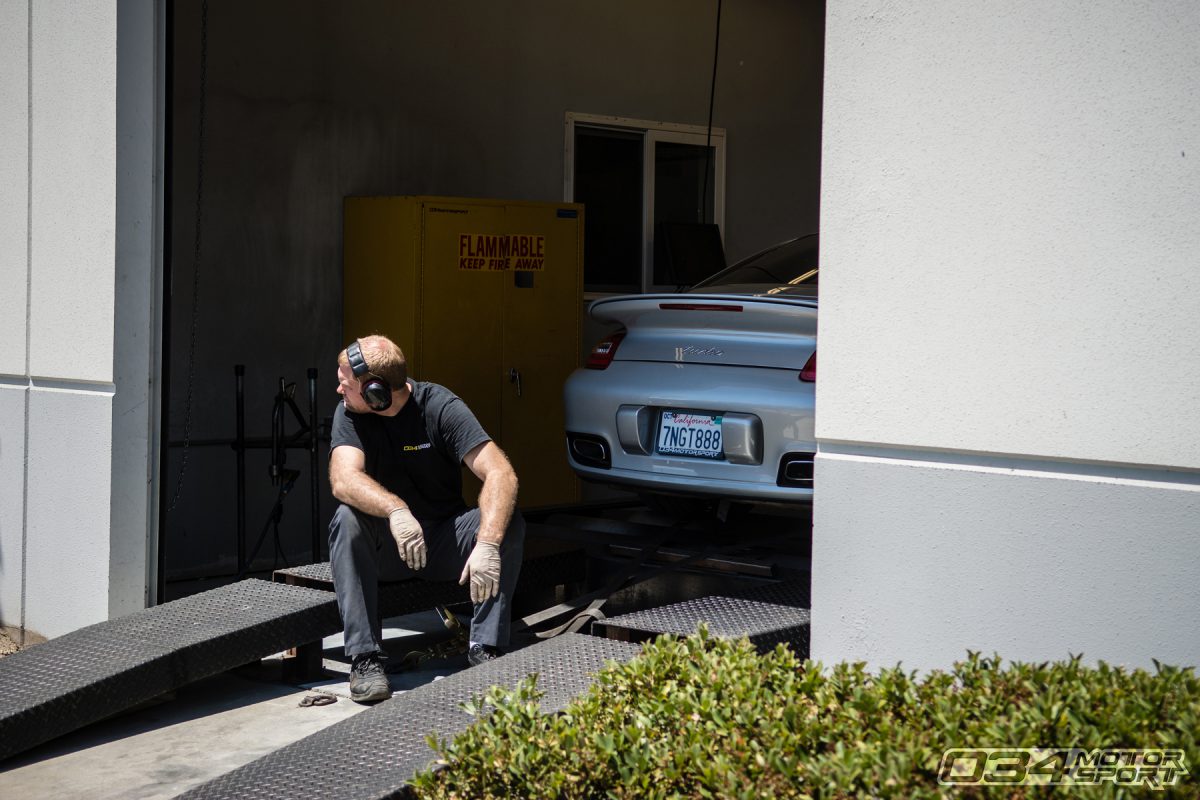 If it weren't for the hardworking employees of 034Motorsport strapping down cars on the dyno, offering tours of the facility, greeting customers inside the shop, spinning music all day long, or braving the heat of the grills, none of this would be possible. I'd like to thank everyone who helps make SummerFest such a success year after year, as you're the driving force to such a fun and quality event.


More importantly however, we at 034Motorsport would like to thank everyone who attended our 9th Annual SummerFest Open House and Dyno Day! With such a strong showing from the car community, coming from both near and far, you are what makes the event so great. Thank you for coming out, we hope everyone enjoyed themselves, and look forward to seeing everyone next year with an even bigger turnout to celebrate a decade of Dyno Days at 034Motorsport!
Photo Gallery | 034Motorsport SummerFest 2017 Open House & Dyno Day