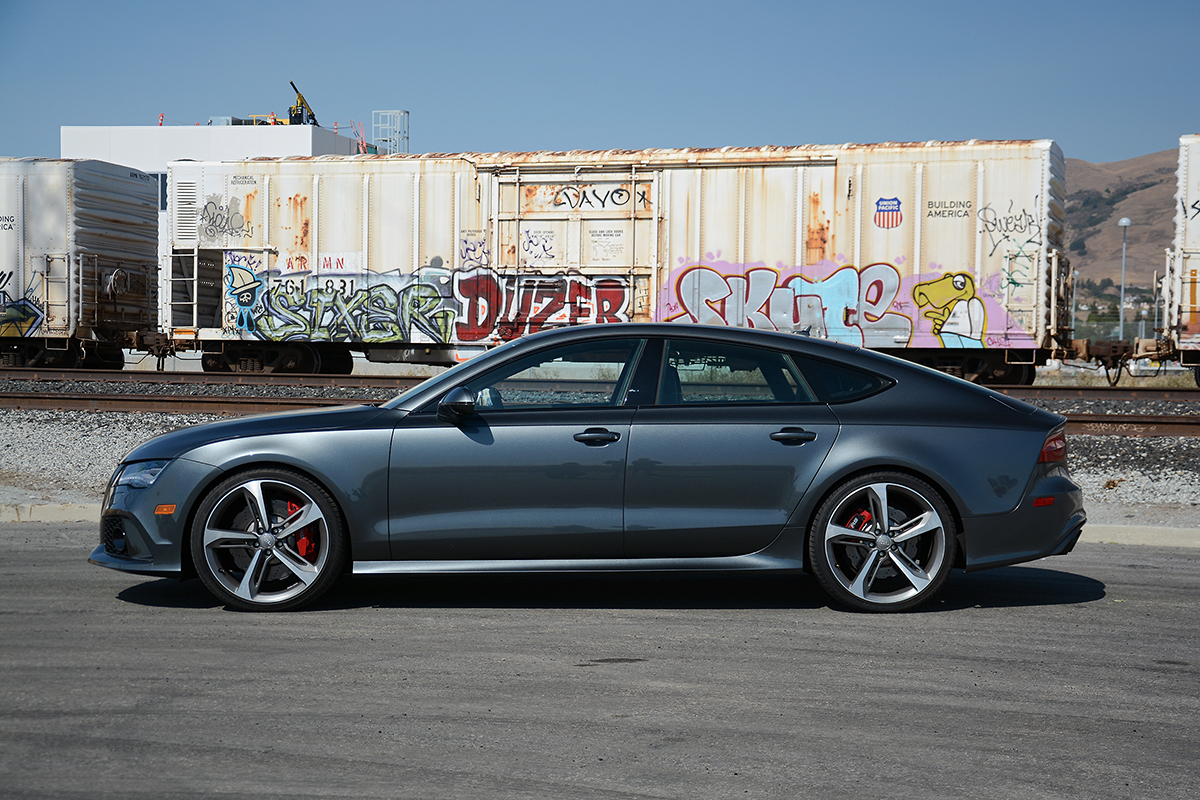 Bunty brought his 2015 Audi RS7 to 034Motorsport with some straightforward goals. He wanted it to be faster, and he wanted it to be LOUD. If you know us, then you know he came to the right place. After a few simple bolt-on modifications, his freshly tuned C7 Audi RS7 is capable of putting out a monstrous amount of power and sound, while remaining civil enough for everyday driving.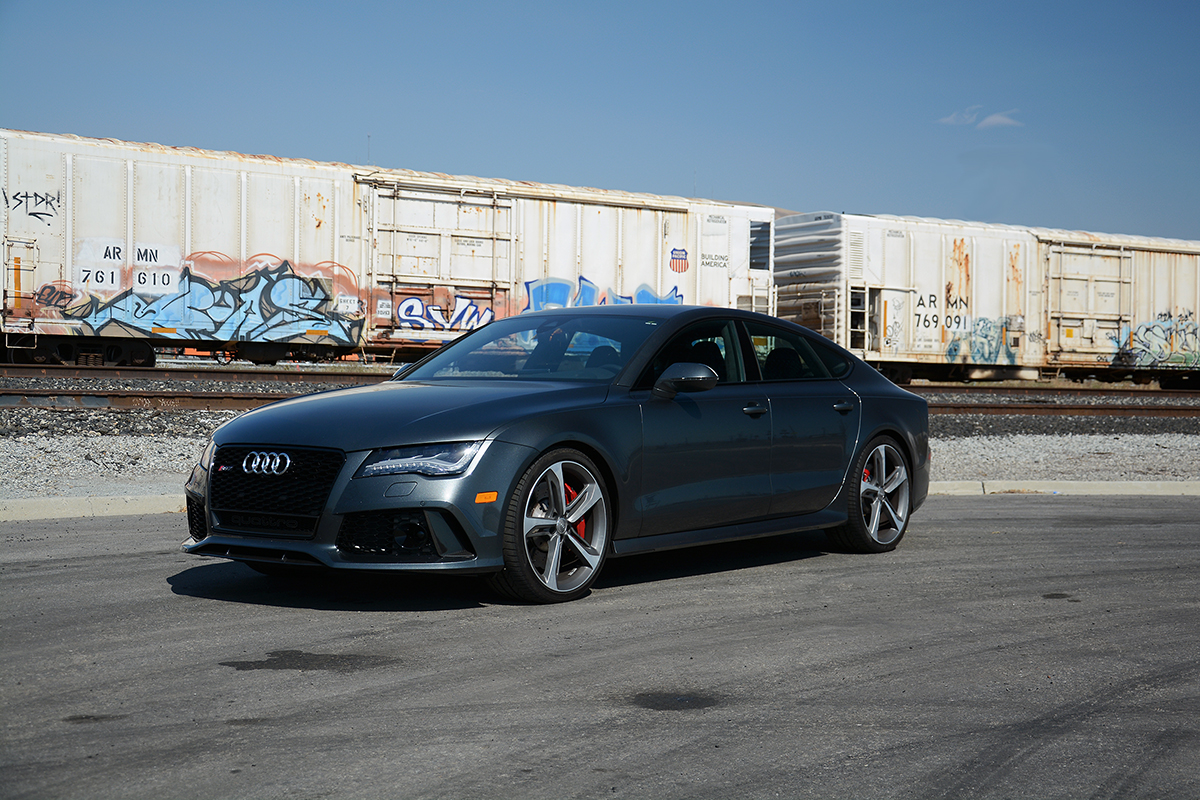 After exploring some options, Bunty decided on a Milltek C7 Audi RS7 Turbo-Back Performance Exhaust System, in the catless, non-resonated variety. This system replaces the factory exhaust system with free-flowing 2.75" diameter straight-pipes all the way back to a pair of ValveSonic valved mufflers feeding into the factory exhaust tips. The valved mufflers allow the exhaust note to remain civil at idle and cruise, but transform into a thunderous roar of twin turbo V8 noises under load.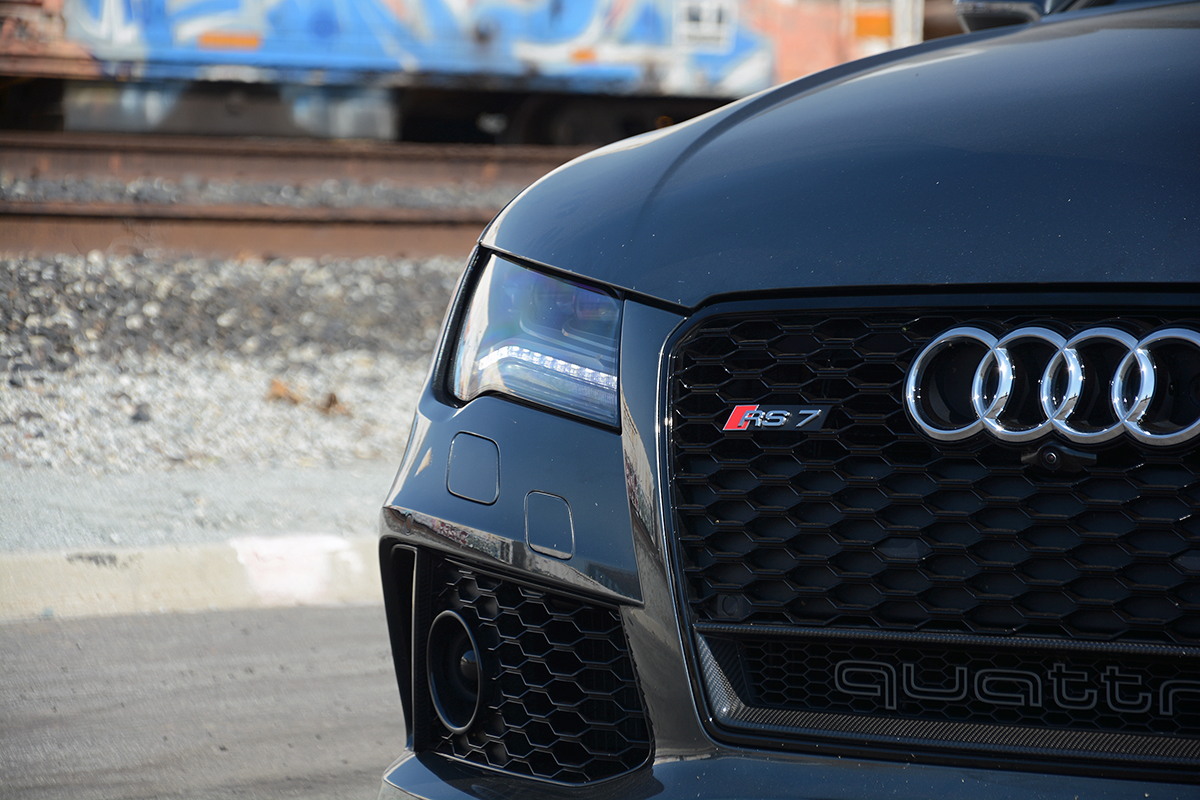 With the exhaust system installed, we flashed APR's Stage 1 Audi RS7 v1.2 ECU Upgrade, increasing power to 645 crank horsepower on 91 octane, and up to 728 crank horsepower on 100 octane. To help minimize unwanted drivetrain movement with the added power, we installed a 034Motorsport C7 Audi RS7 Drivetrain Mount Insert Package. This comprehensive set of billet aluminum inserts install into the stock rubber transmission and differential mounts to ensure a locked-down drivetrain for more direct throttle response, crisper shifts, and harder launches.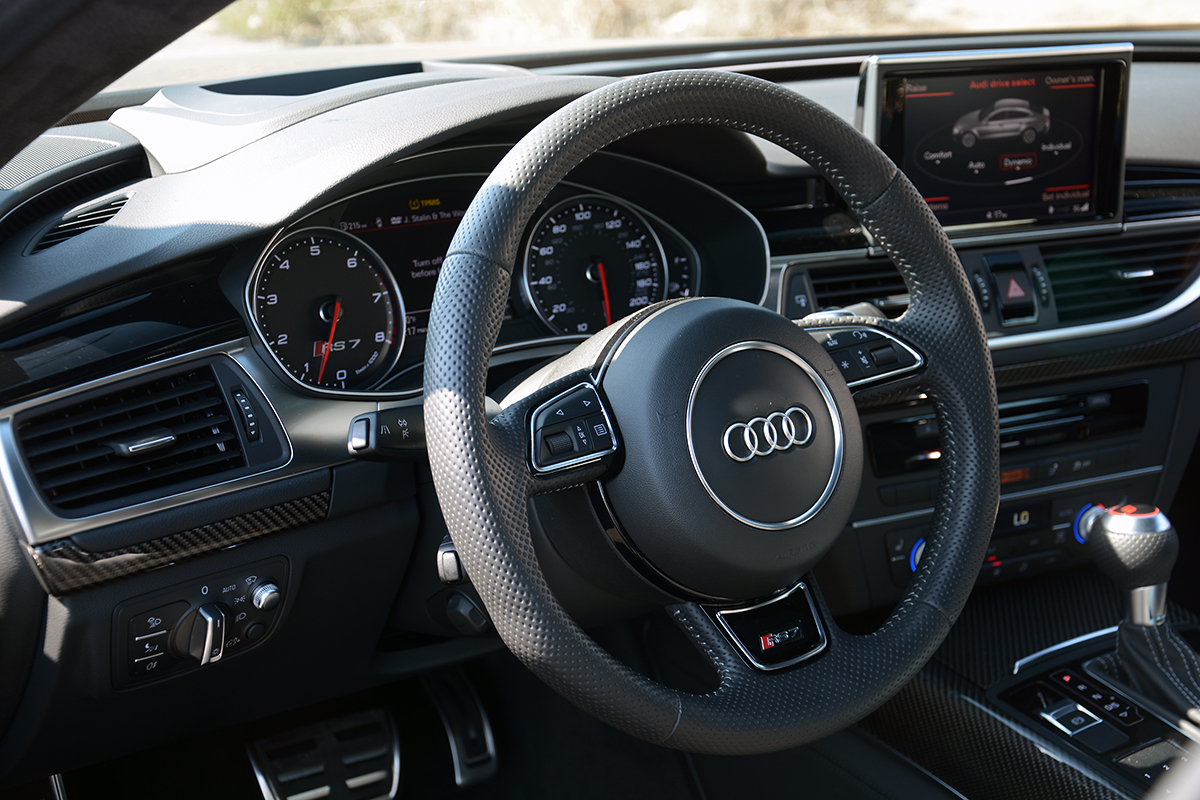 The result is a phenomenal luxury sedan that retains every bit of the refinement it had from the factory during everyday driving, but is capable of tearing through the quarter mile in ~10.6 seconds on pump gas. While the unfiltered V8 sounds emanating from the Milltek Catless Non-Resonated Turbo-Back exhaust might not be for everyone, it ensures that this RS7 turns heads - even if you don't see it coming!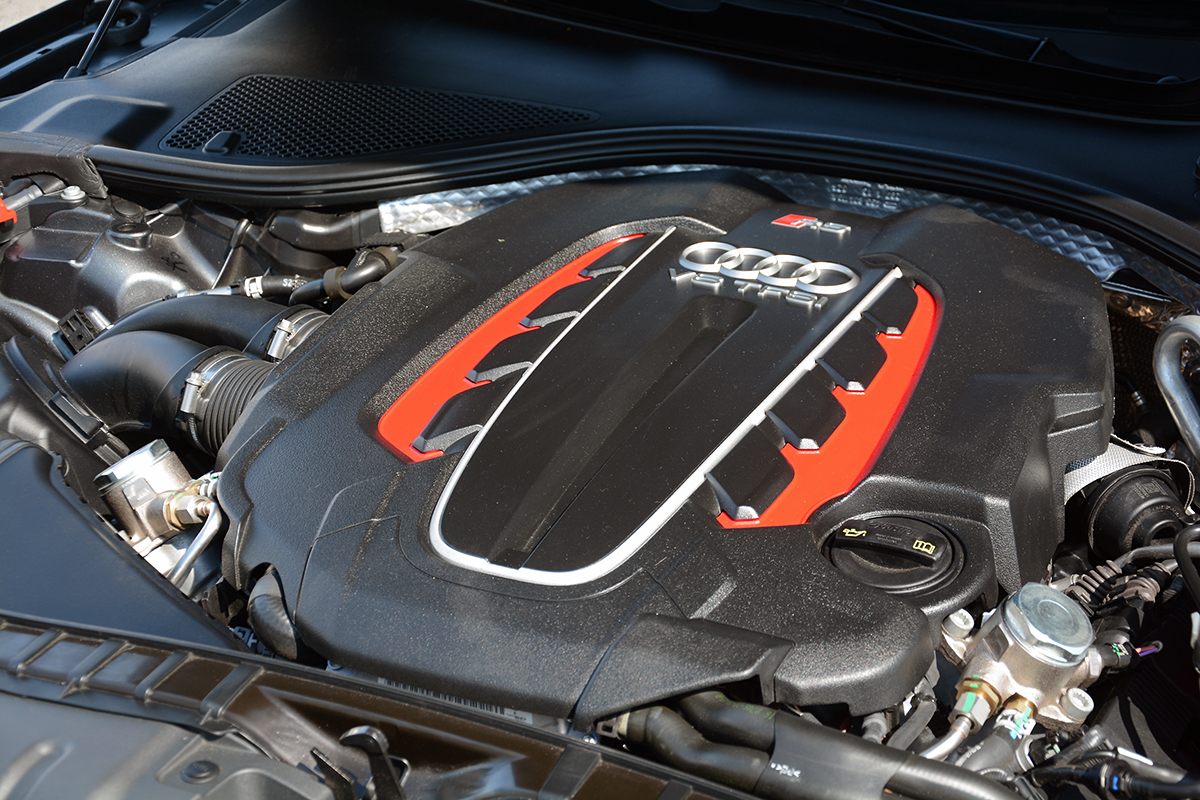 Featured Products | Bunty's Tuned C7 Audi RS7 4.0 TFSI
APR Stage 1 v1.2 ECU Upgrade (Test-Pipe File)
Milltek Sport C7 Audi RS7 4.0T Turbo-Back Exhaust System (Catless, Non-Resonated)
Video | Tuned C7 Audi RS7 4.0 TFSI with Milltek Turbo-Back Exhaust
[youtube=https://www.youtube.com/watch?v=3gHY1bAAiEY&feature=youtu.be&w=640&h=360]