This Record has been reset! View the new World Record:
https://store.034motorsport.com/blog/034motorsport-tuned-b8-5-s5-claims-first-9-second-pass-quarter-mile-record-9-977-137-5mph/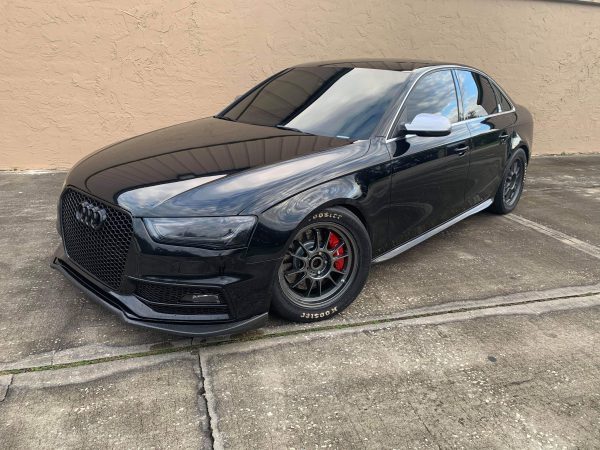 B8 S4 Tuned by 034Motorsport sets World Record for ET and Trap Speed: 10.3@125MPH, 10.4@132MPH!
We at 034Motorsport want to extend a huge congratulations to our customer Rushil Patel over in Florida for setting the fastest 1/4 mile time and trap speed ever run for the B8/8.5 S4 platform, with a blisteringly quick 10.395 @ 125mph, followed by a 10.4 @ 132mph. Drag racing is a cornerstone of 034's beginning, and it's great to see our customers enjoying it too!
Equipped with our 034Motorsport Dynamic+ Stage 2+ Throttle Body Tune and accompanying hardware, Rushil and his S4 set out to an open test and tune day at Orlando Speed World. On his first run out of the gate, he nailed down the World Record ET of 10.395! Unfortunately, he ran out of fuel on the top end, resulting in a lower trap speed than the rest of his runs.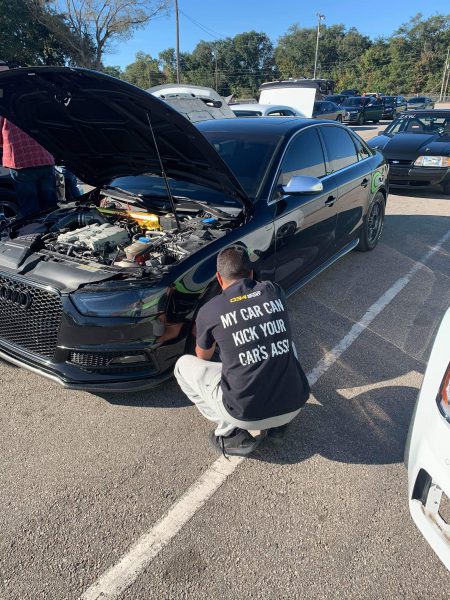 A quick refuel of Pump E85 and MS109 mixed to E50, and he was back out on the track. By then conditions were not as ideal, and track prep was gone. With these setbacks, he still managed to nail down a 10.4 @ 132MPH! This is even more impressive considering that he is running all run of the mill hardware, and an ECU/TCU tune combo that he daily drives on! This is a true testament to the work we at 034Motorsport put into making our tunes not only perform great, but retain some of the best reliability/drivability possible.


Rushil reached out to us at 034Motorsport a little under a year ago, stating he wanted the World Record for the platform, and wanted to do it with 034Motorsport's Tuning. It is our pleasure to congratulate him on doing exactly that! We absolutely love to see our customers pushing the boundaries of what is the norm, and showing the world what 034Motorsport is capable of!
Modifications:
Ported Blower
Upgraded Throttle Body
57/187 Dual Pulley combo
Autotech HPFP
Divorced Heat Exchanger
1250cc Methanol
Intake
Test pipes
Hoosier DR2 17"
~200lbs of Weight Reduction

Passenger and rear seat removed
Lighweight Battery
Race seat
door cards removed
Spare tire/trunk liner removed
Track Conditions (via DragTimes):
DA: -439 FT
Track Elevation: 106 feet above sea level
Air Temperature: 56.17 degrees F
Barometric Pressure: 30.33 inches Hg
Relative Humidity: 42%
Videos:

Questions about how 034Motorsport Tuning and Hardware can have your car running the same times? Email contact@034motorsport.com and our team will be happy to assist!