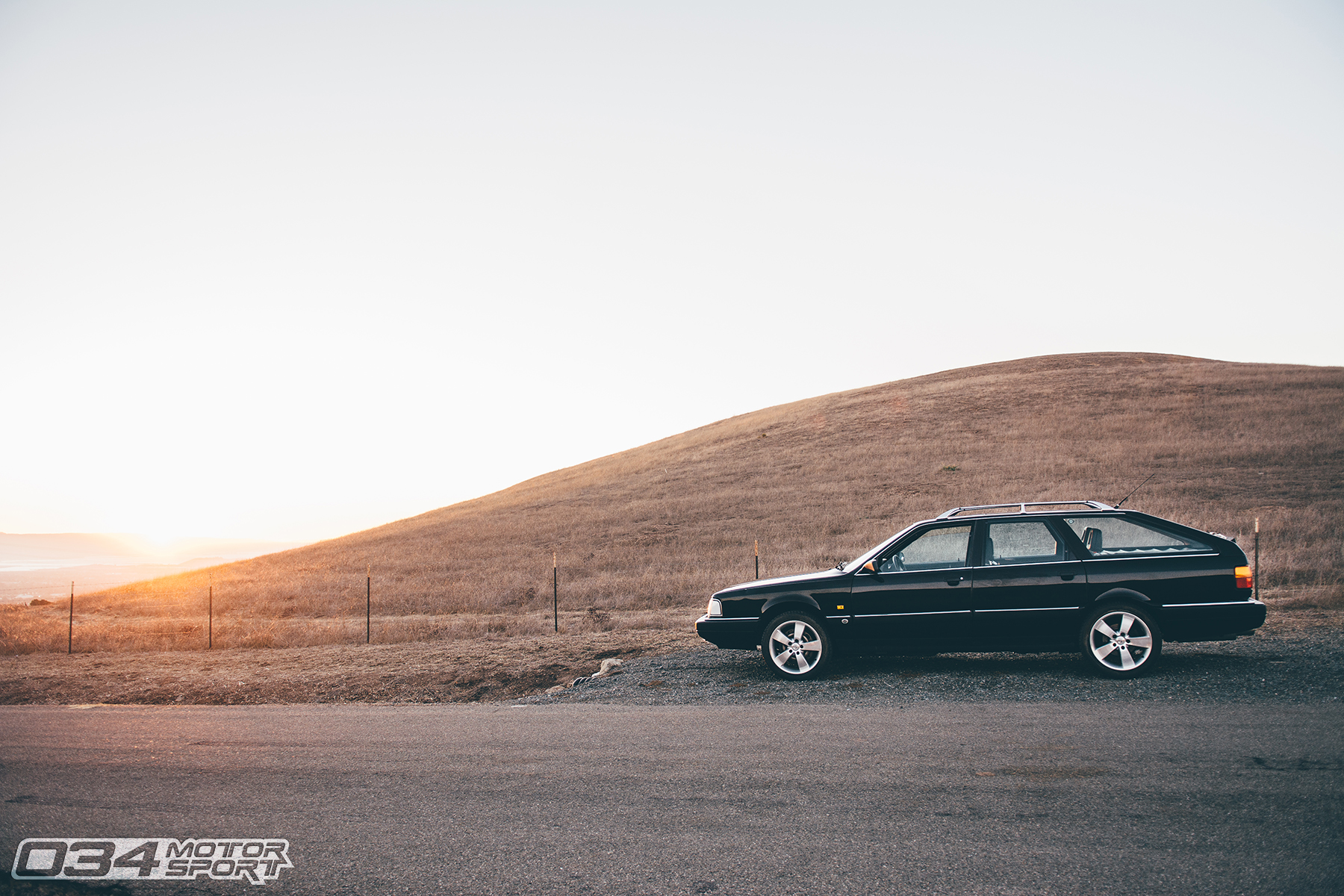 I first saw Chris' Audi 200 Avant sitting behind our Service department, accompanied by the usual gang of B5 chassis Audis that seem to call 034Motorsport home. His car however, was longer, taller, and bigger in every aspect compared to the relatively compact size of its younger counterparts. This was an Audi from an earlier, more analog time, and boy did it look the part. I'm talking about a time when the internet was brand new to the general public, a little band called Nirvana was climbing the Billboard Charts, and you could go see Terminator 2: Judgment Day in your local movie theater. Get a good visual yet?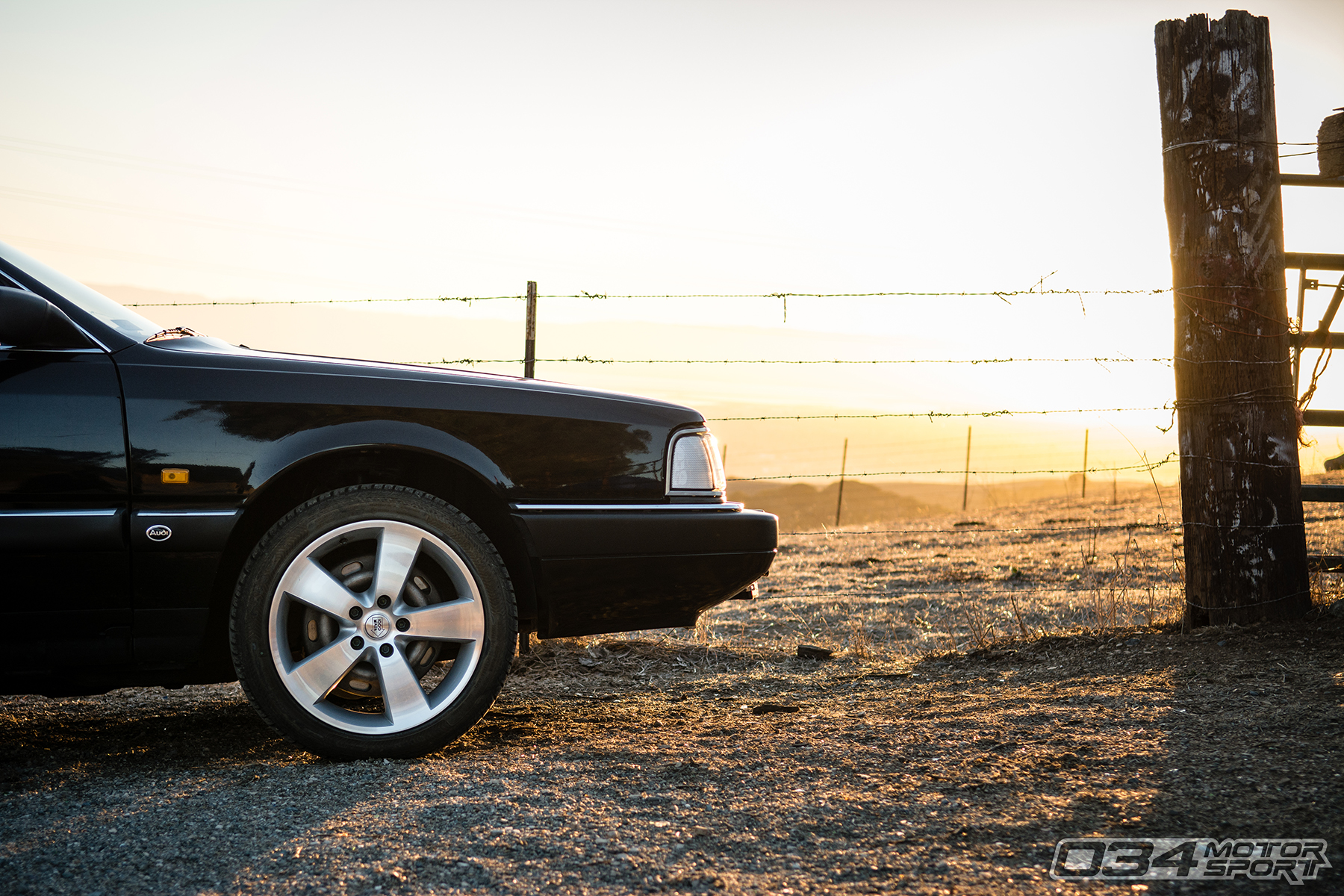 1991. Phew, some of you may not have even been born yet! Now here we are in 2016, 25 years later. That's a lot of time for a car to age, and cycle through ownership with multiple parties. The treatment of each car as it's first sold is truly luck of the draw. This particular car was initially sold to the Pabst family (as in Pabst Blue Ribbon), and jumped ship to a second owner, until Chris finally picked it up in December, 2014. As the pictures prove, time and the previous owners have been kind to this particular Audi based on its current, nearly-perfect, condition. This example is believed to be the lowest mileage 1991 Audi 200 Avant Quattro with a mere 61k miles reading on the odometer.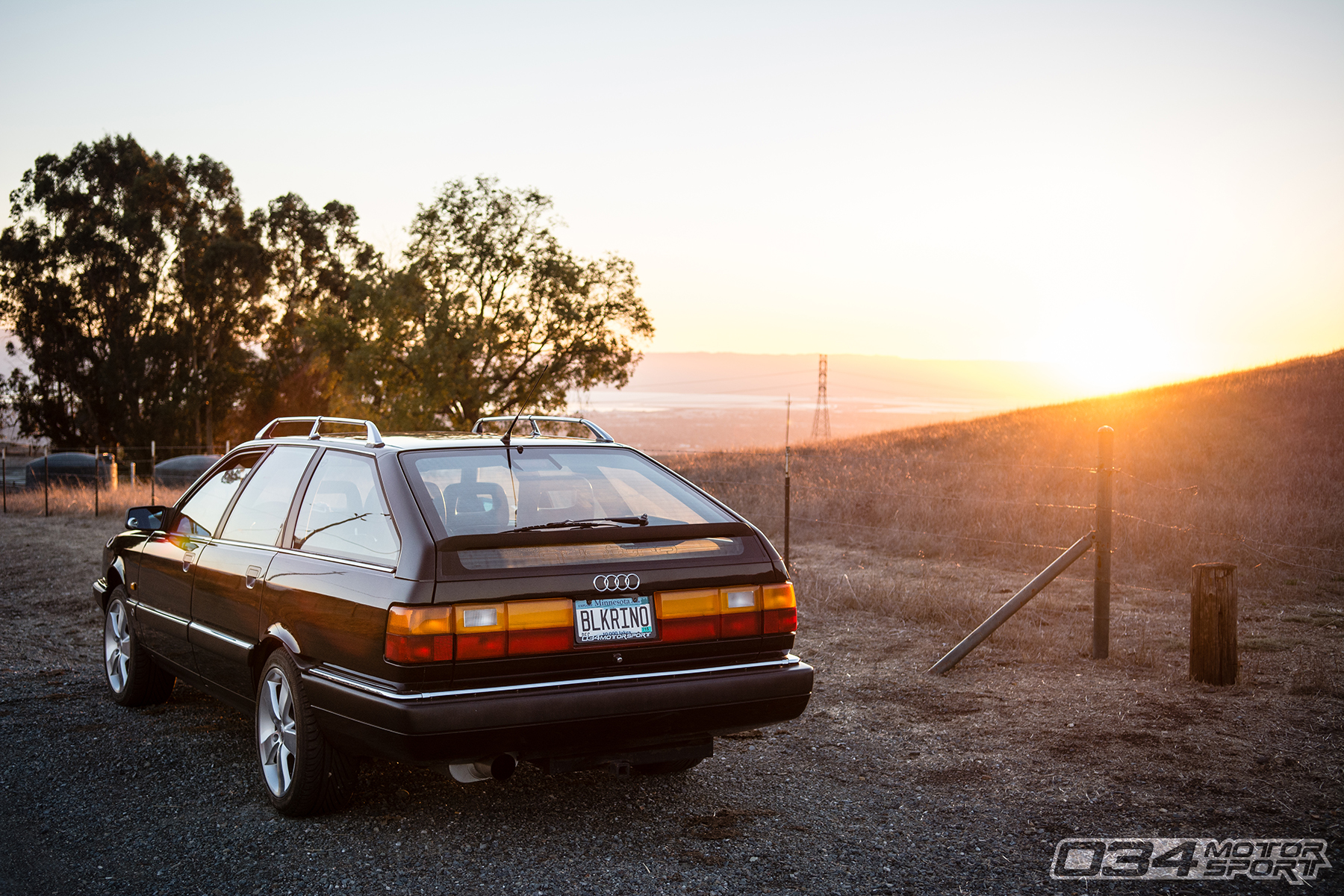 So how does somebody end up with one of these elusive, vintage Audis? Chris was hunting for a fun and unique performance car that could carry the whole family. Being somewhat of a car collector with a knack for engine and drivetrain design, he was drawn to the heritage of the legendary Audi Quattro system paired with a turbocharged inline five cylinder engine. When he stumbled across this Audi 200 Avant, he knew it was a rare car. Less than 150 Audi 200 Avants were ever sold in the United States, and the wagon was a 1-year only option from the factory. Chris knew he had to have it, and recognized the potential in this early 90's Audi wagon. The car was purchased sight unseen, and instantly shipped out to 034Motorsport for some maintenance and upgrades to meet Chris' standards and the vision he had for a family hauler.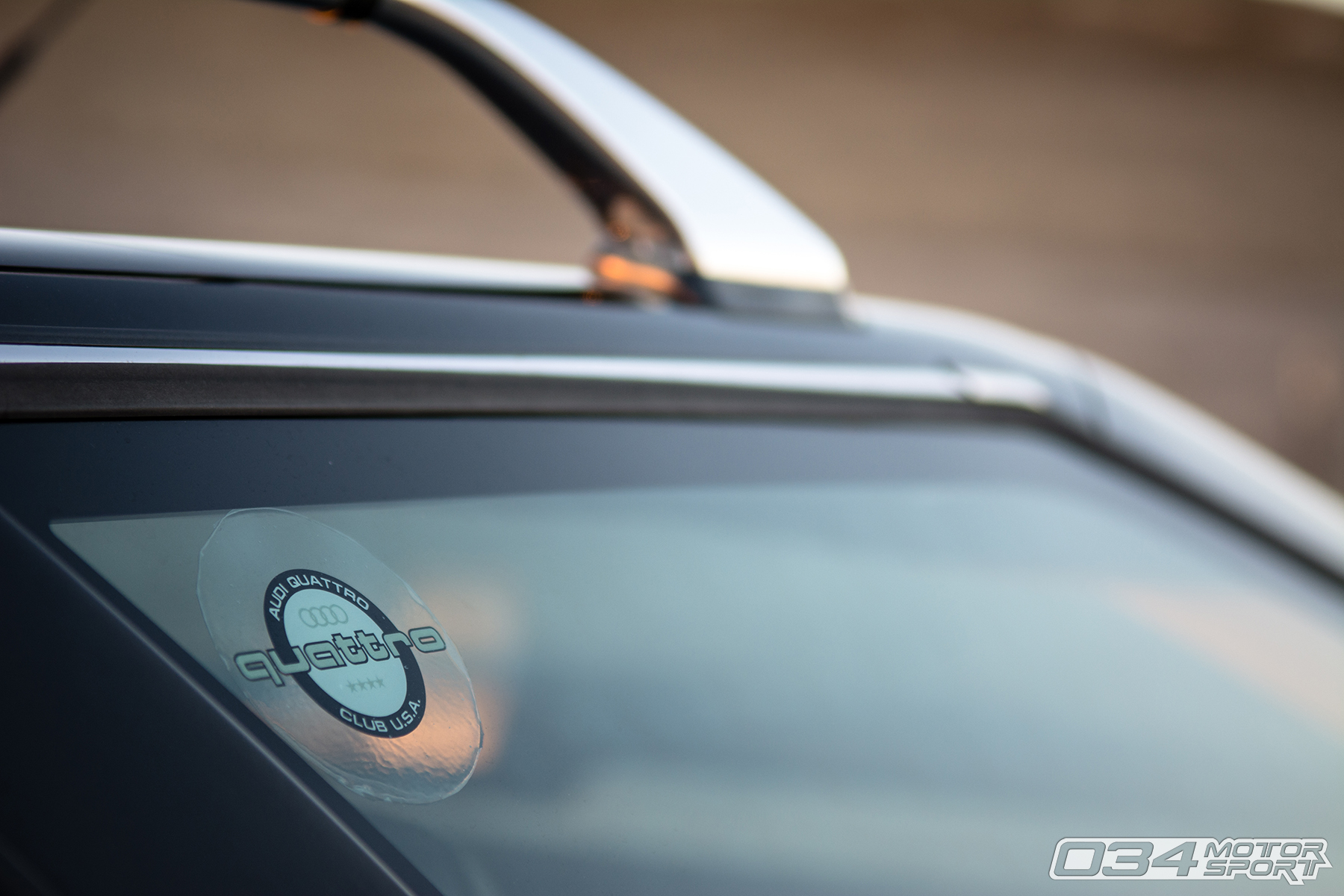 Upon the car's arrival at 034Motorsport, the first order of business was to sort out some maintenance items and ensure this would be a reliable driver. Once a Timing Belt Kit was fitted to the original 2.2T 3B engine,  focus was turned to some additional wear items that were showing their age after its 25 years of existence. Factory rubber can do its job for only so long until it begins to deteriorate and lose its supportive, damping qualities. Aware of this, Chris opted to refresh the drivetrain mounts with upgraded 034Motorsport Density Line Motor Mounts, 034Motorsport Density Line Transmission Mounts, and a 034Motorsport Snub Mount with Bracket. Once the motor and transmission were locked down with confidence, the next step was to extract some extra power from the iconic Audi turbocharged five cylinder.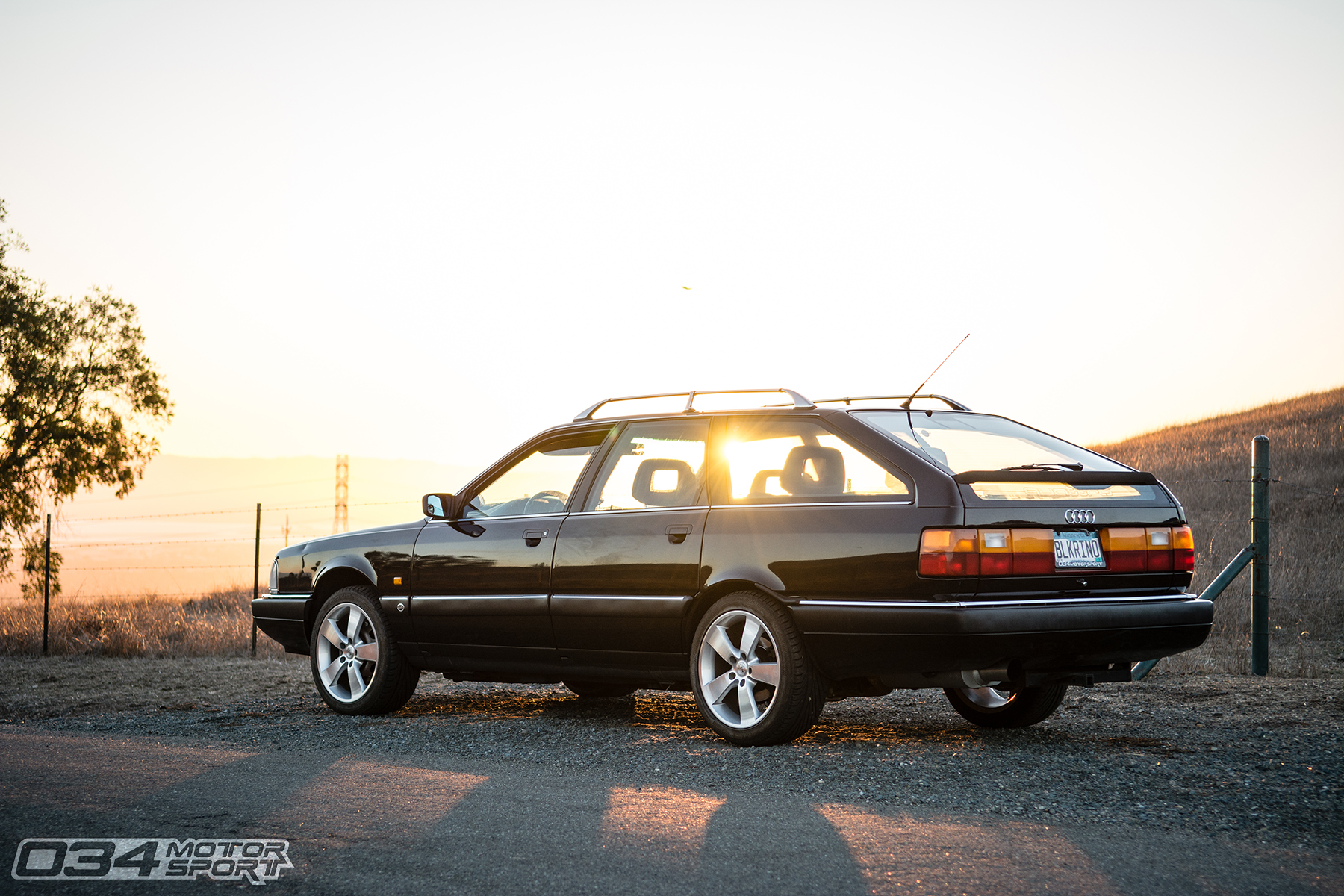 In factory spec, the 3B engine fitted in this car produced 217 hp and 227 lb/ft from its 20 valve, 2.2 liter turbo setup. In today's automotive marketplace, those numbers aren't so impressive considering a modern V6 Camry makes 50 more horsepower. Now put yourself in the perspective of a potential car buyer in 1991 (I know this might be tough for some), and you'll realize how special these Audi 5 cylinders truly were. Consider the "muscle cars" of that era, the corvette and mustang, and the fact that they made only 245 hp and 225 hp respectively from the large displacement V8 motors. Needless to say, this Audi 200 Avant was the ultimate sleeper with its potent powerplant and unsuspecting profile.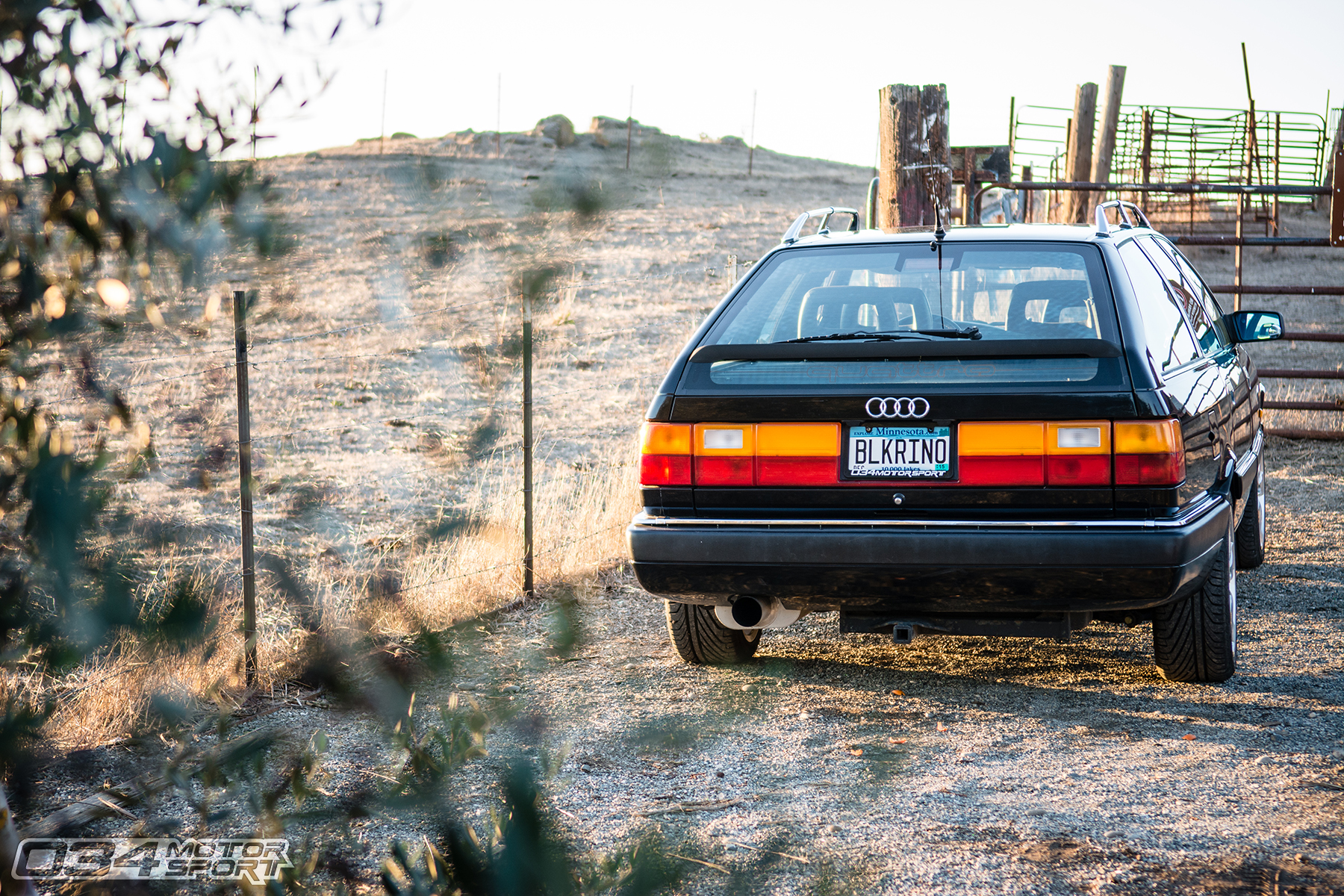 As good as the original power output was, Chris knew this car had more to offer. He opted for a Garrett GTX 2867R turbo with a 3" 034Motorsport Silicone Turbo Inlet Hose and a Full Oil and Water Line Kit to get everything flowing properly. To keep up with the added volume of the new turbo, a Chip Tuning Package and Upgraded Bosch 044 Drop-In Fuel Pump was installed for more fuel and proper tuning. Lastly, an AAN ECU and harness were retrofitted along with a High Output Coil Kit with Magnecor Plug Wires to replace the aged distributor components and lesser ECU under the hood.  With all said and done, Chris' Avant underwent some custom dyno tuning in-house at 034Motorsport and is now making in the neighborhood of 310 whp and 300 wtq with a very friendly powerband for hauling the family around town.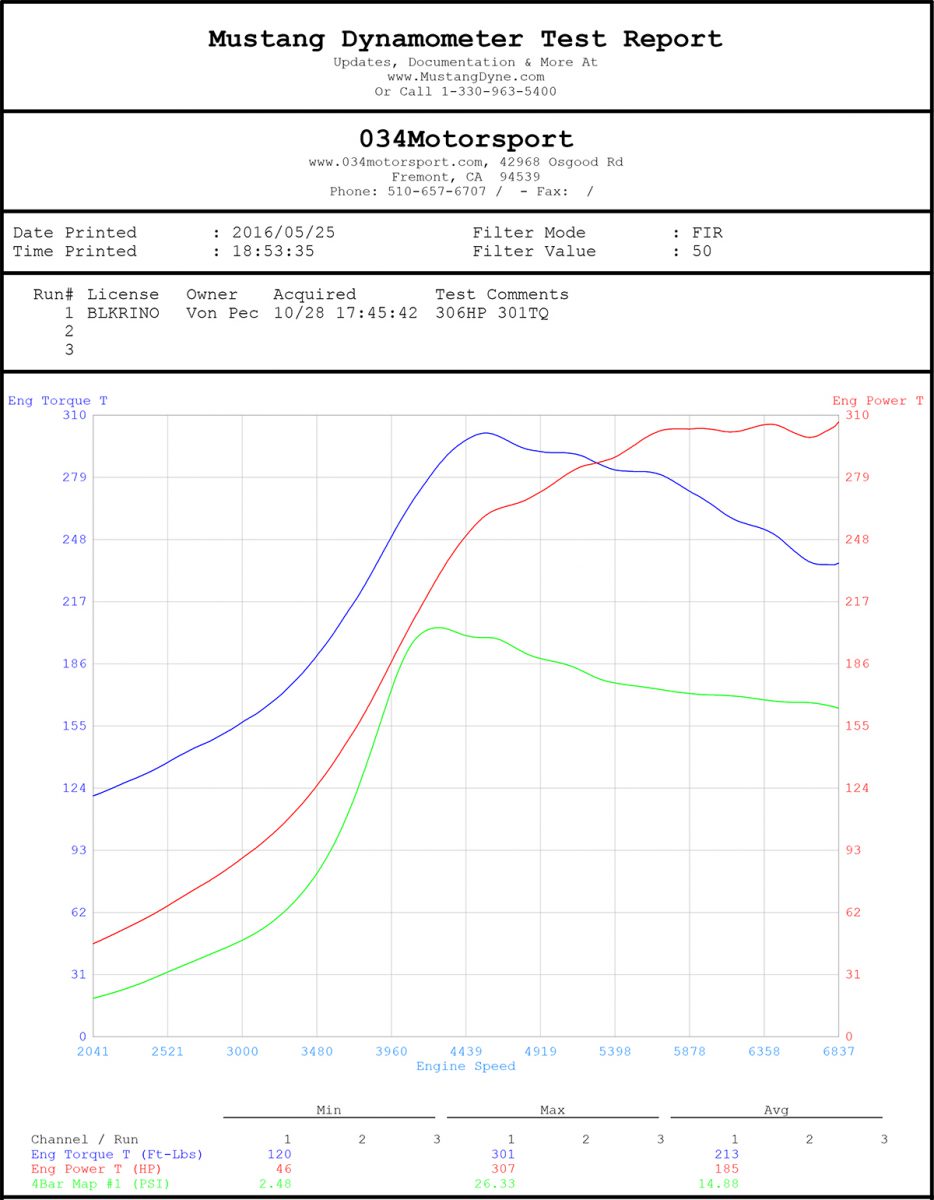 While the styling of the Audi 200 Avant may be polarizing, there's no denying the fact that this is a unique and rare car, that stands out amidst the plastic economy cars that flood our modern roads. Cars from this era were built to last, and be a part of history unlike the appliance-esque units today that the dealer hopes you will trade in after only 2 years of ownership. It takes a special kind of person to own a classic car, and appreciate the quirks it may possess. Chris and his Avant are the right duo.  He found exactly what he was looking for in a unique family car, and this low-mileage Audi found another caring owner to prolong its life moving forward.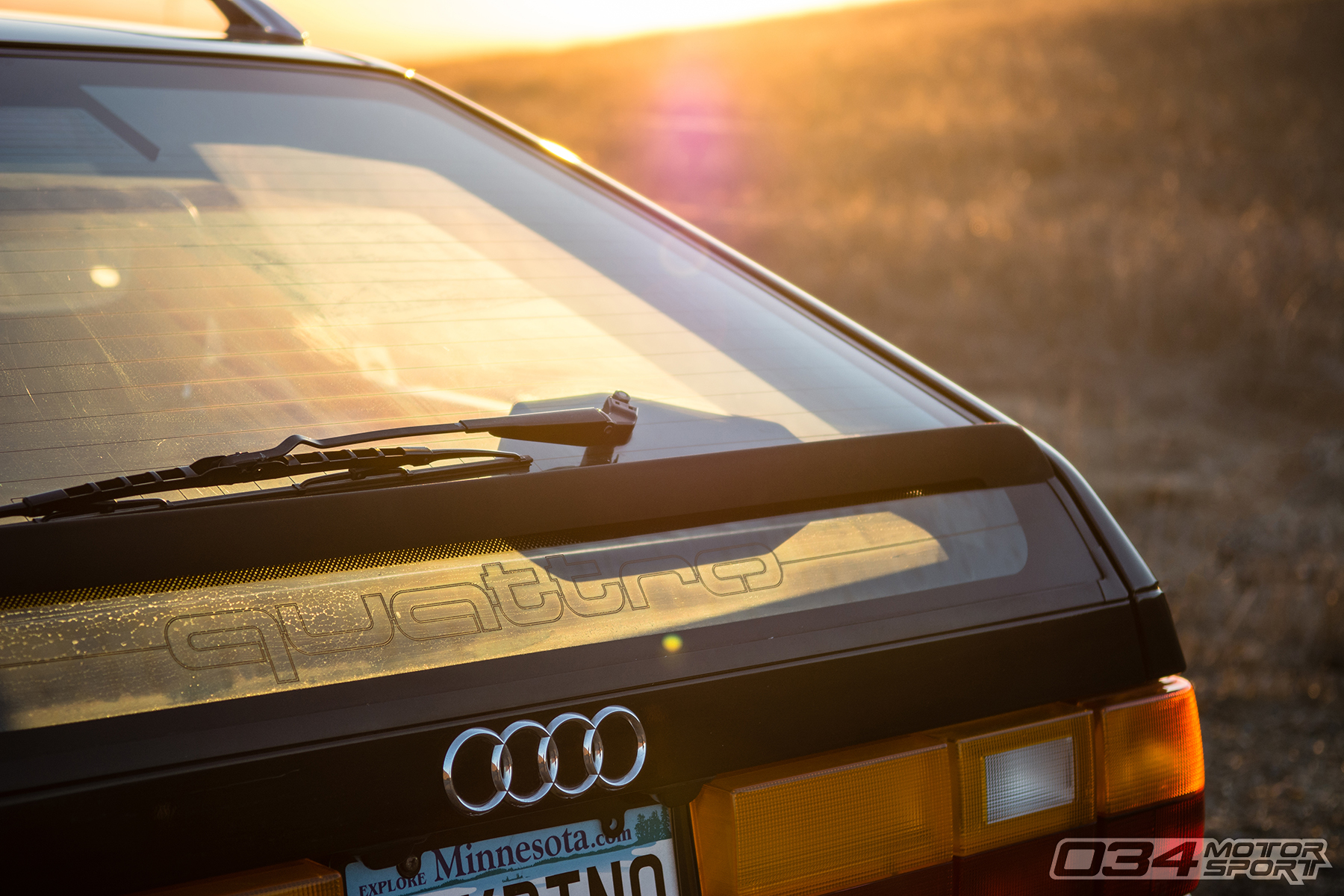 Featured Products | Chris von Pechmann's 1991 Audi 200 Avant