034Motorsport is pleased to announce the availability of Density Line Performance Engine Mounts for MQB Audi/Volkswagen 1.8T/2.0T applications! Street Density Mounts for the 8V/8S Audi A3/S3/TT/TTS & MkVII Volkswagen Golf/GTI/R deliver unmatched levels of comfort and performance.



Density Line Drivetrain Mounts are engineered with performance in mind, and provide an OEM+ driving experience without sacrificing comfort. Density Line Mounts are void-free and fluid-free, and manufactured from high-durometer rubber to significantly improve performance and longevity over factory mounts. By eliminating the slop associated with the stock mounts, the Density Line Mounts reduce wheel hop, improve response, and offer a more direct, connected driving experience.
This bolt-in Engine/Transmission Mount Upgraded Pair is the perfect match for your 034Motorsport MQB Dogbone Mount Insert!
Compatible Vehicles:
2015 - Present Audi A3/S3 (8V - MQB) - 1.8T & 2.0T
2016 - Present Audi TT/TTS (MkIII - MQB) - 2.0T
2015 - Present Volkswagen Golf/GTI/ R (MkVII - MQB) - 1.8T & 2.0T
Click Here to Order or Learn More!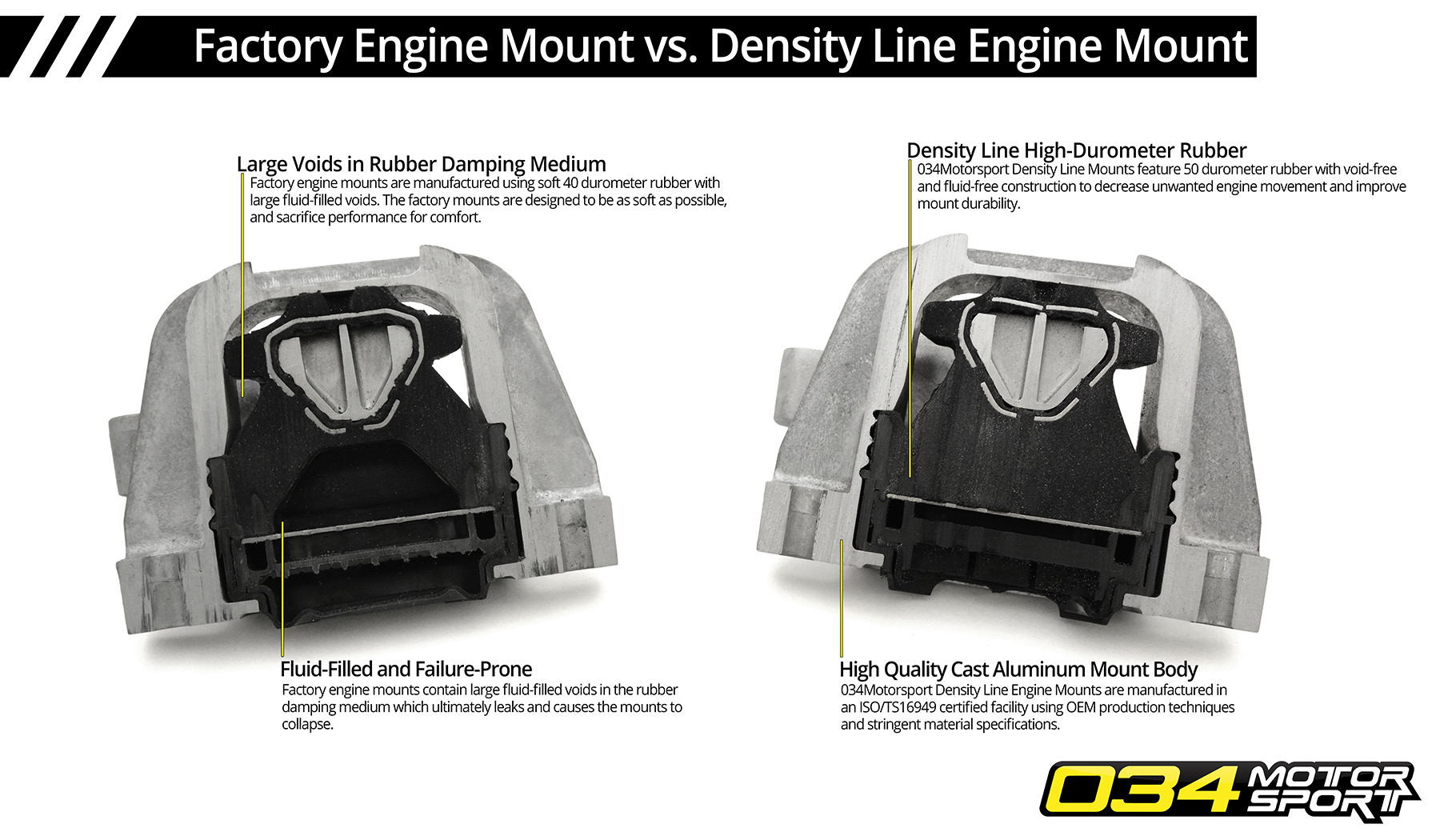 MK7 GOLF/GTI/R & 8V/8S Audi A3/S3/TT/TTS
Mk7 Golf R Performance Engine/Transmission Mounts
Mk7 GTI Performance Engine/Transmission Mounts
8V Audi A3/S3 Performance Engine/Transmission Mounts
8S Audi TT/TTS Performance Engine/Transmission Mounts