Don is no stranger to Audi's B8/B8.5 coupe, having owned a 2012 A5, a 2016 A5 Sport Edition, and now the 2015 S5 you see before you. Coming from American-built V8 cars initially, Don knew he wanted to change it up, but wasn't sure which direction he would go for his next car. He entertained the idea of a Cadillac ATS or CTS, but stopped by the Audi dealership one day to see what they might have in store for him. Almost instantly, Don was hooked on the sharp, eye-catching lines of the Audi coupe, industry-leading interior layout and build quality. All of this fitted atop Audi's trusty Quattro drivetrain made Don a believer.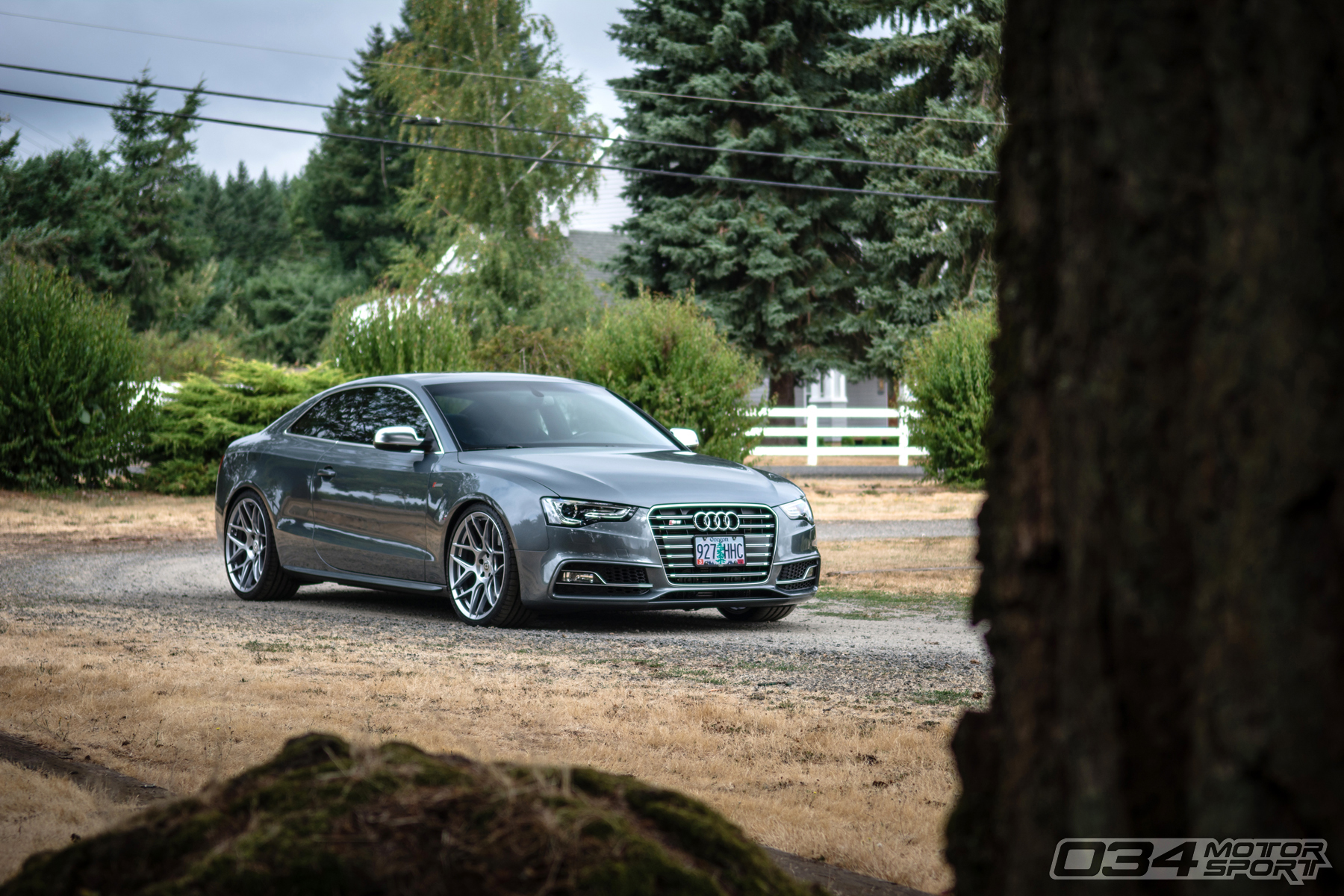 The A5 variants came and went, but all along Don lusted after a B8.5 S5. He'd maintain the same sharp, coupe lines he loved, and gain the added punch of a supercharged V6 to help propel him down the road. Sounds pretty good, right? In fact, Don only kept his 2016 A5 for three months, asking himself repeatedly why he hadn't just gone straight for the S5. Finally, he jumped at the opportunity to get his dream car when he noticed his local dealer had acquired one with all the right options. Don called the dealer, told them he'd be in the very next day, and drove away in the S5 he'd been craving all along!


With the S5 now in his possession, Don planned to modify it in a mild manner with nothing too crazy or over the top. He started with a set of lowering springs and an X-Brace, but quickly swapped out the springs for a full set of Koni coilovers only two weeks later. While attending Pacific Waterland, a large Audi/Volkswagen car show in the Northwest, Don found himself fixated on the cars running the dragstrip. It was at that point, he promised himself he was going to run his car down the track the following year. Ever since that day, Don has modified his car for the sole purpose of making more power and going faster.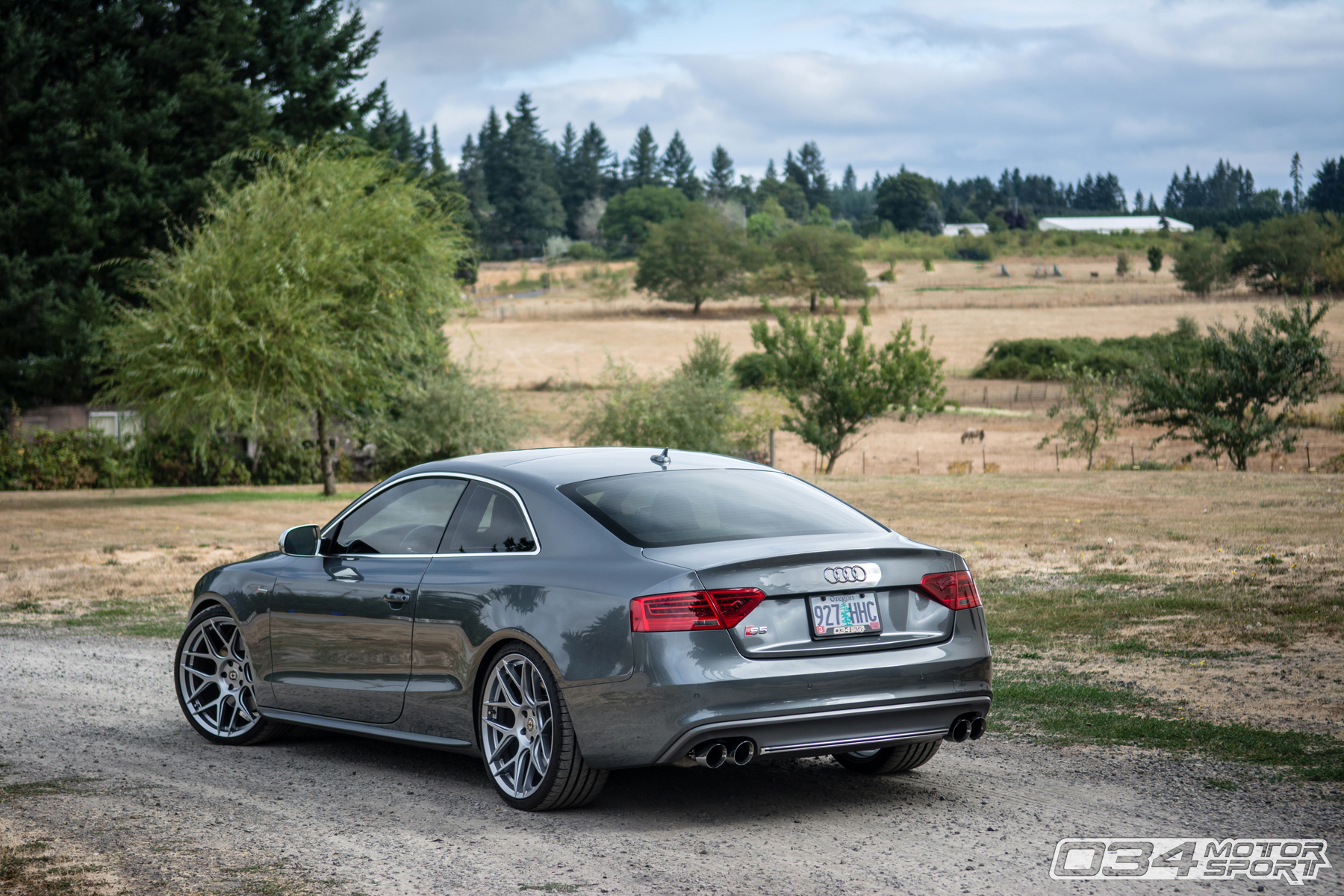 Don now takes his B8.5 to the drags almost every weekend to test himself and his car, seeking to improve his time even if only by 1/10th of a second. In the search for more power, he has upgraded his supercharger pulley to a smaller, underdriven unit effectively spinning the supercharger faster than possible from the factory. Coupled with the underdrive supercharger pulley, Don has also installed an overdrive crank pulley, amplifying the speeds at which the motor spins the belt for the supercharger. This dual pulley configuration is still fairly new to the B8/B8.5 platform, however it is increasing in popularity as more people realize the performance potential an upgraded dual-pulley setup offers.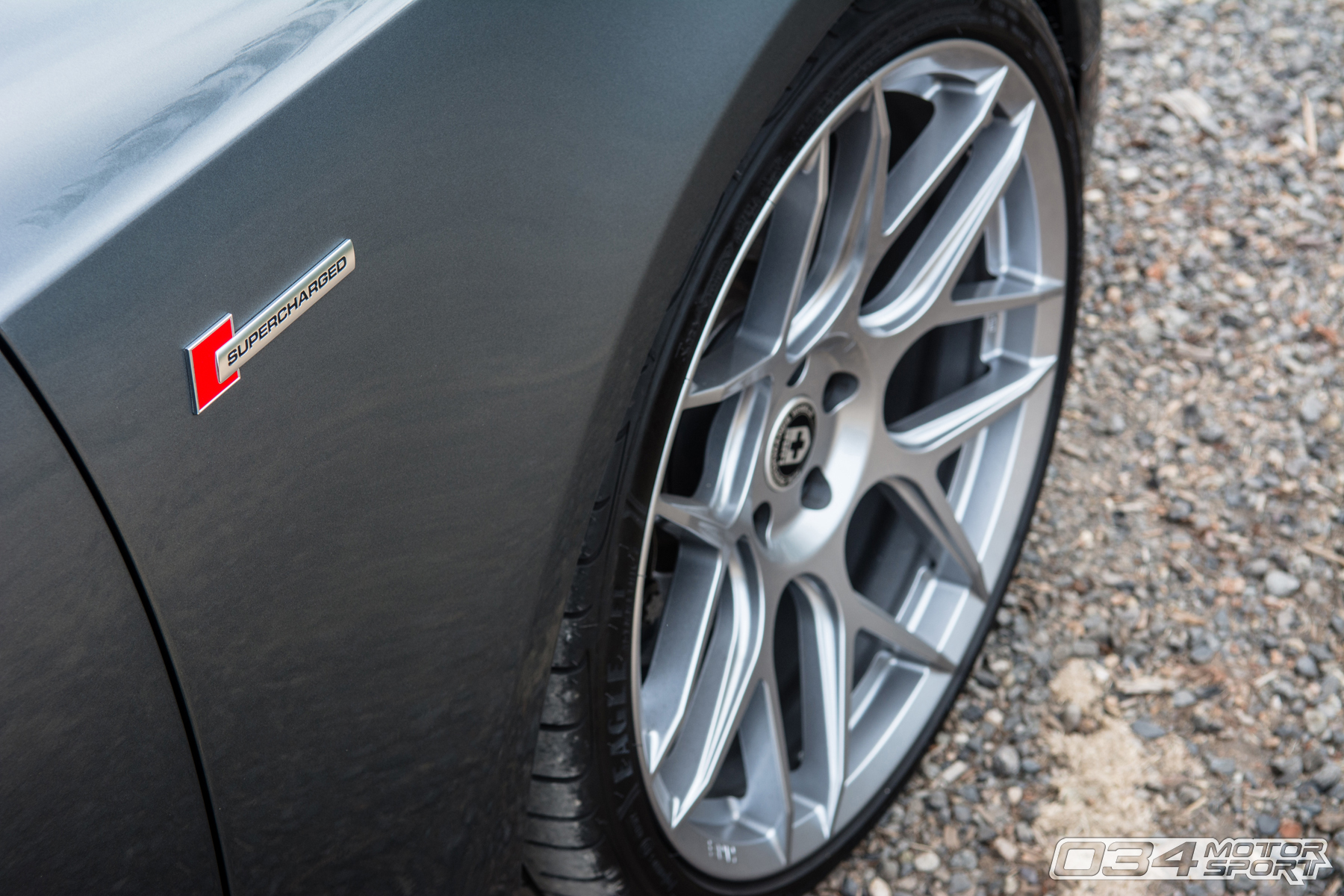 The magic to the dual-pulley configuration comes down to the tuning, however. Don was unhappy with his previous tuner, so he reached out to 034Motorsport in search of a smoother-running, crisper shifting, and overall more powerful car. He is now running a 034Motorsport Stage 2+ ECU file with optimized fueling and timing maps calibrated for an upgraded dual pulley configuration. In addition to the broader powerband and greater peak horsepower from 034Motorsport's Performance ECU Software, improved throttle mapping allows Don to comfortably drive his S5 every day with precise throttle modulation and improved response in both Comfort and Dynamic modes.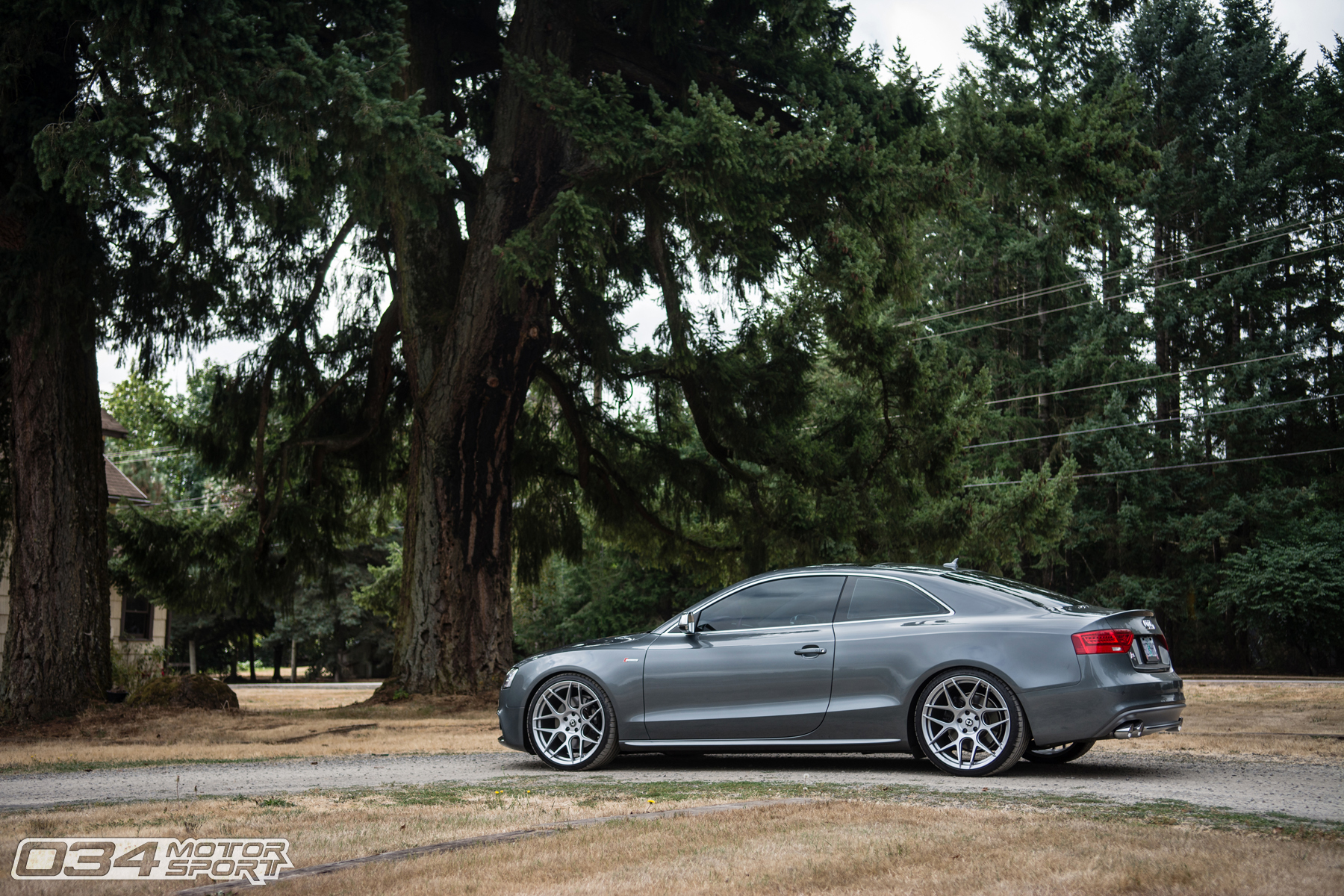 To keep the DL501 S-Tronic transmission in check and prevent slippage from the added power, a proprietary High-Rev TCU file from 034Motorsport was flashed to Don's car. This allows for optimized shift points, increased shift speed, and a user-selectable launch control with different RPM settings. All of this means Don can focus on his driving at the track, and let the 034Motorsport Performance ECU & TCU Software squeeze the optimal performance from his upgraded dual-pulley configuration.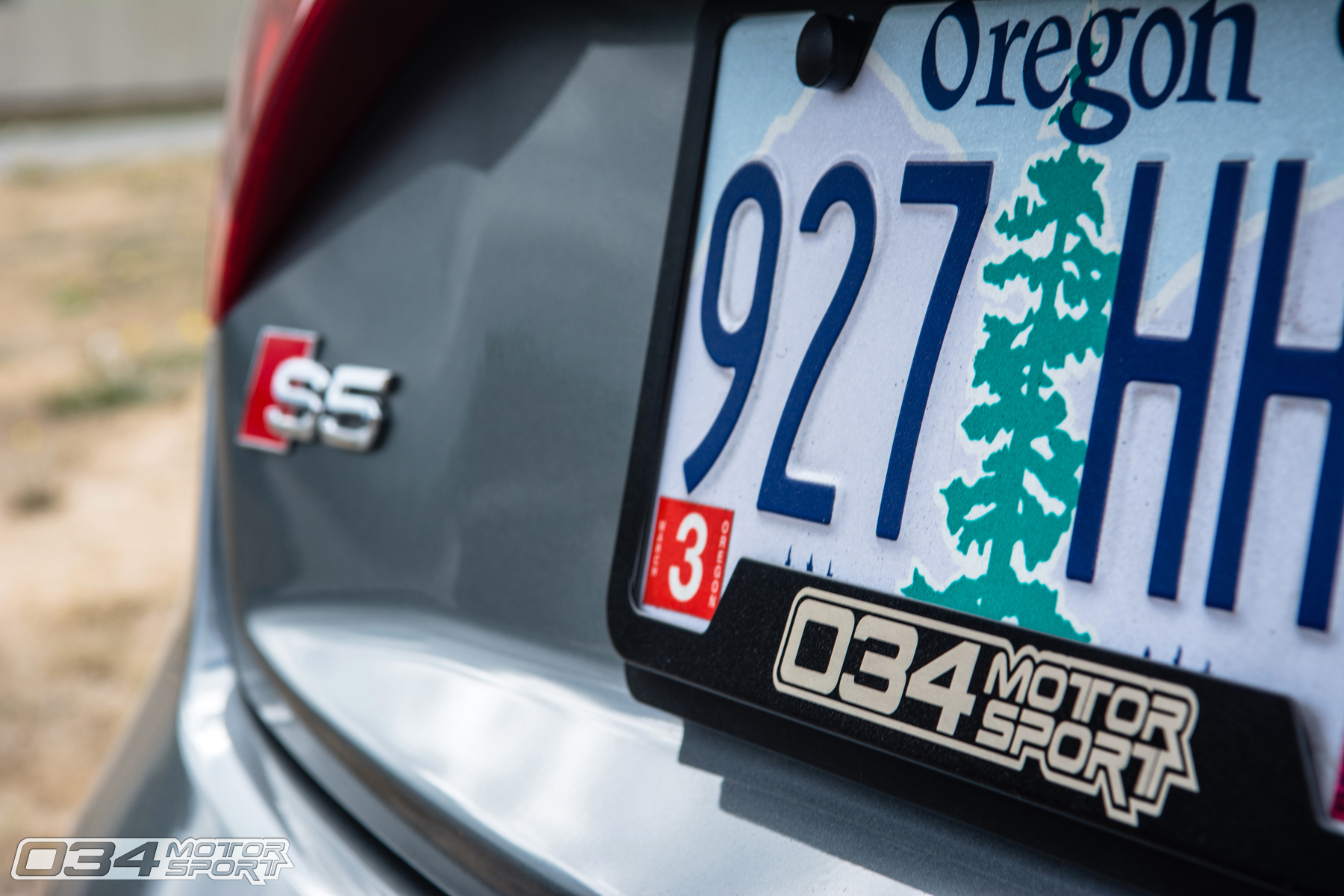 While he is content with the state of his car currently, Don knows that he will never be "done" with his car. Aesthetic modifications may be on the horizon, but he wants to keep in line with the clean and understated exterior appearance of his Monsoon Grey S5. Beyond that, Don just plans to continue driving his car everyday and enjoying it on the track as much as possible. Needless to say, it sounds like he has achieved his goal of racing his car down the dragstrip and even surprising a number of participants with the speed of his dual-pulley tuned B8.5 Audi S5.
Featured Products | Don's Monsoon Gray B8.5 Audi S5 3.0 TFSI
HRE FlowForm FF01 Wheels for B8.5 Audi S5