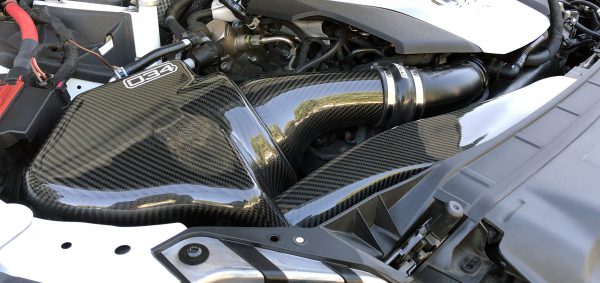 034Motorsport's X34 Cold Air Intake System delivers improved power, sound, and acceleration to B9 Audi S4/S5 owners in a clean OEM+ package.
Through extensive evaluation of the factory airbox design, 034Motorsport's engineers were able to create a performance replacement that allows for increased airflow to the turbocharger and engine. The X34 Air Intake System offers measurable performance improvements, simple bolt-on installation, and unsurpassed fit and finish.
The X34 Carbon Fiber Cold Air Intake System and X34 Carbon Fiber Intake Air Duct are sold separately.
Features:
Developed In-House by 034Motorsport's Engineering Team
Fits Both Left and Right Hand Drive Configurations
High-Quality Carbon Fiber Airbox, Filter Tube, and Intake Air Duct Construction
High-Gloss Epoxy Finish
OEM+ Fit and Finish
Dyno-Proven Horsepower Torque Gains
Improved Airflow from Factory Airbox and Intake Tube
Enhanced Engine Induction Sounds
Improved Throttle Response
Massive 5" Inlet Conical Pleated Cotton Air Filter
Large-Diameter CFD-Optimized Carbon Fiber Filter Tube
Reduced Intake Air Temperature
Securely Installs Using Factory Mounting Grommets
Cold Air Intake and Intake Air Duct Sold Separately for Modularity
X34 Carbon Fiber Intake Air Duct Works With Most Aftermarket Intakes
Simple, Straightforward Installation Instructions

Fitment:

2018 - Present Audi S4 (B9) 3.0 TFSI
2018 - Present Audi S5 (B9) 3.0 TFSI