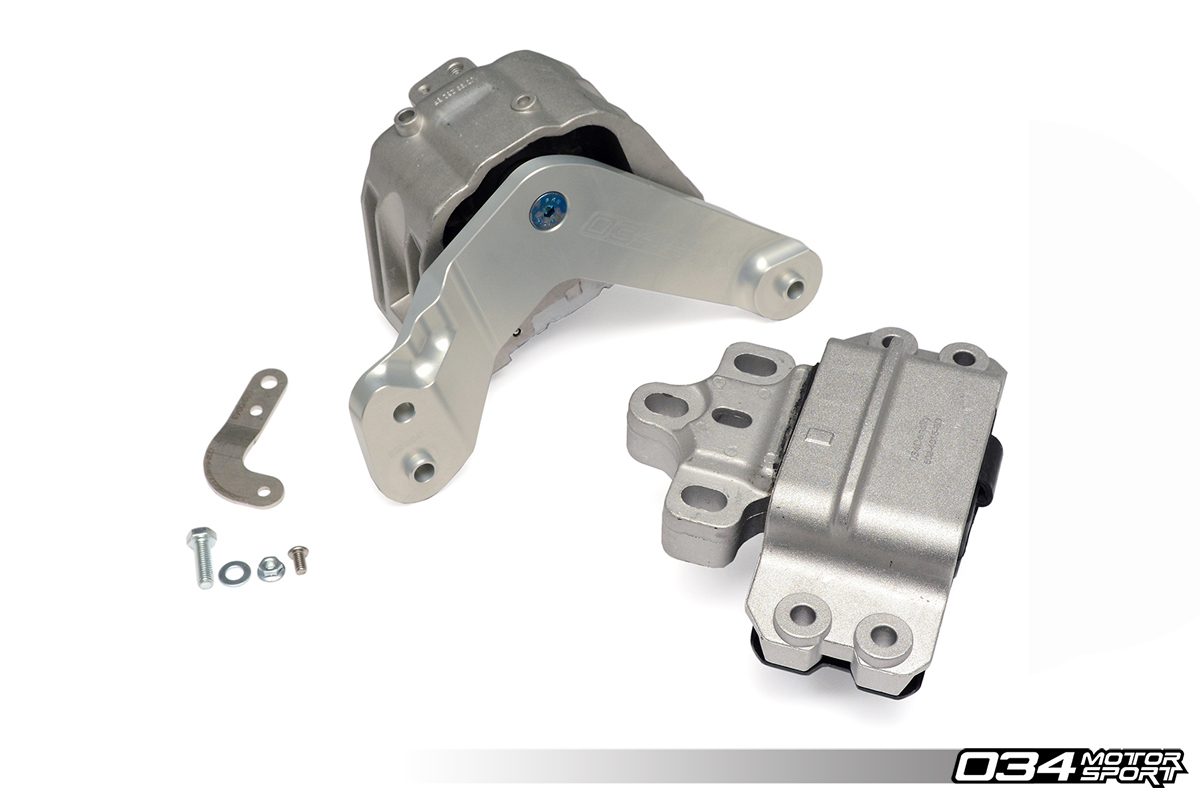 We're proud to announce the availability of the Street Density Performance Engine/Transmission Mount Pair for the 8J/8P Audi TT RS & RS3 2.5 TFSI DSG!
034Motorsport's Density Line Mounts are the new standard in comfort and performance. Our mounts are redesigned with performance in mind, and manufactured from high-durometer rubber for increased performance and durability, without sacrificing comfort. Density Line Mounts are void-free and fluid-free, eliminating the slop associated with the factory mounts.
Features:
Manufactured from 60 Durometer (Street Density) Rubber with Void-Free Construction
Includes Stainless Steel Accessory Bracket and Necessary Hardware
Reduced Drivetrain Slop
Decreased Engine Movement Under Load
More Direct Power Transfer
Improved Shifting Feel
Complete Drop-In Replacement of Factory Engine/Transmission Mounts
Sold in Pairs (One Engine Mount  & One Transmission Mount)
Replaces:
Fitment:
2009 - 2013 Audi TTRS 2.5 TFSI (8J)

DSG/S-Tronic Transmission Only!

2009 - 2013 Audi RS3 2.5 TFSI (8P)

DSG/S-Tronic Transmission Only!