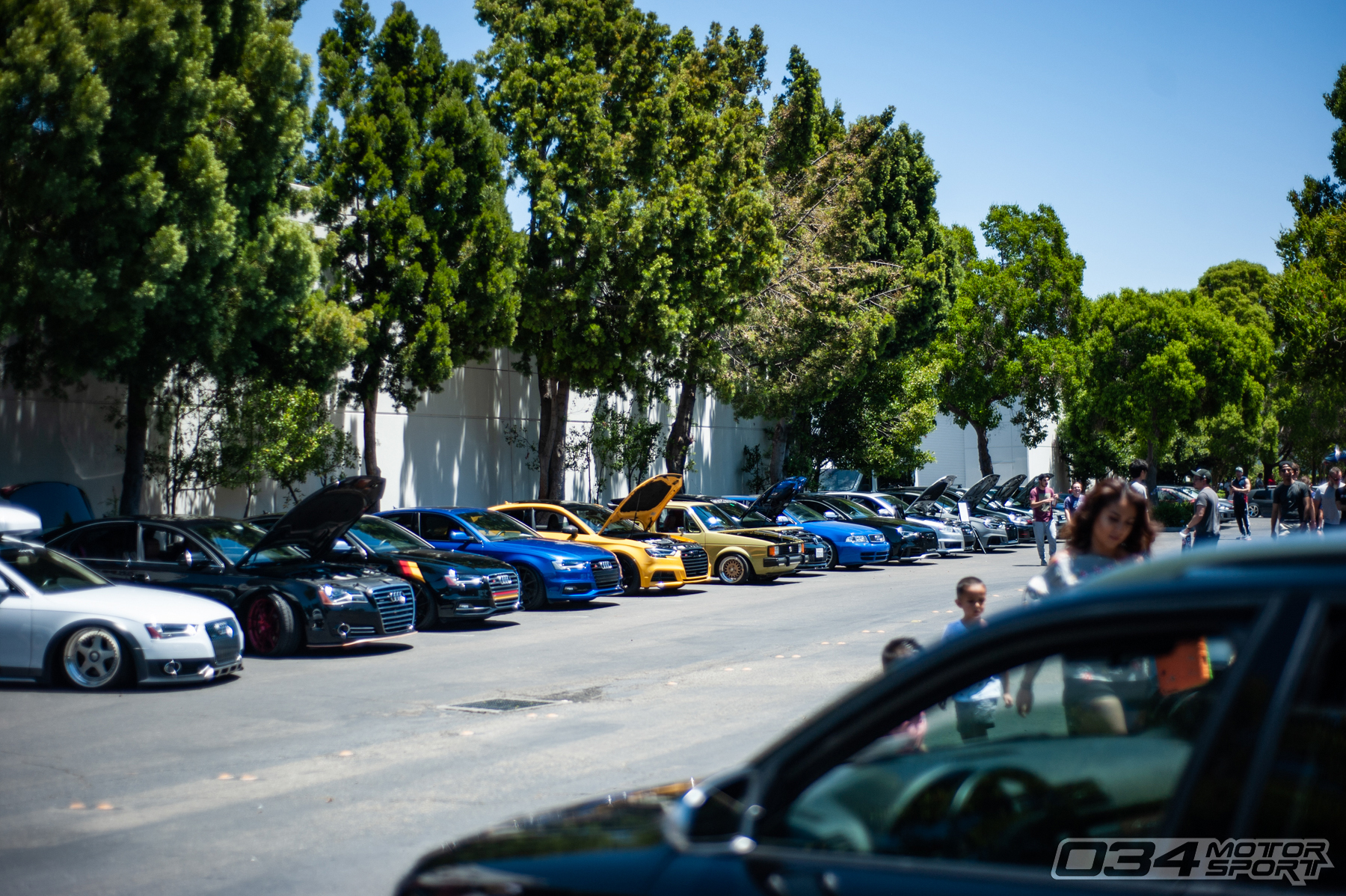 This year's SummerFest was a milestone for 034Motorsport in many ways. First and foremost, it was the biggest turnout we've ever seen! It also marked our first ever SummerFest Car Show, including five different categories with awards being handed out by the end of the day. And finally, it brought much greater vendor participation, allowing attendees to win some pretty righteous raffle prizes such as a full set of HRE FlowForm wheels, Wagner Tuning Intercooler Kit, and set of four Michelin Tires to name a few. Beyond this, the Owner and CEO of 034Motorsport, Javad Shadzi, was manning the grills for some legendary barbecue while our in-house DJ,  DeeJay JRL, was maintaining the vibes all day long with his music.


Cars started rolling in to 034Motorsport's HQ in Fremont, California around 9AM to check-in for the car show, allowing for ample time to get staged and spray some last-minute quick detail before the judging commenced.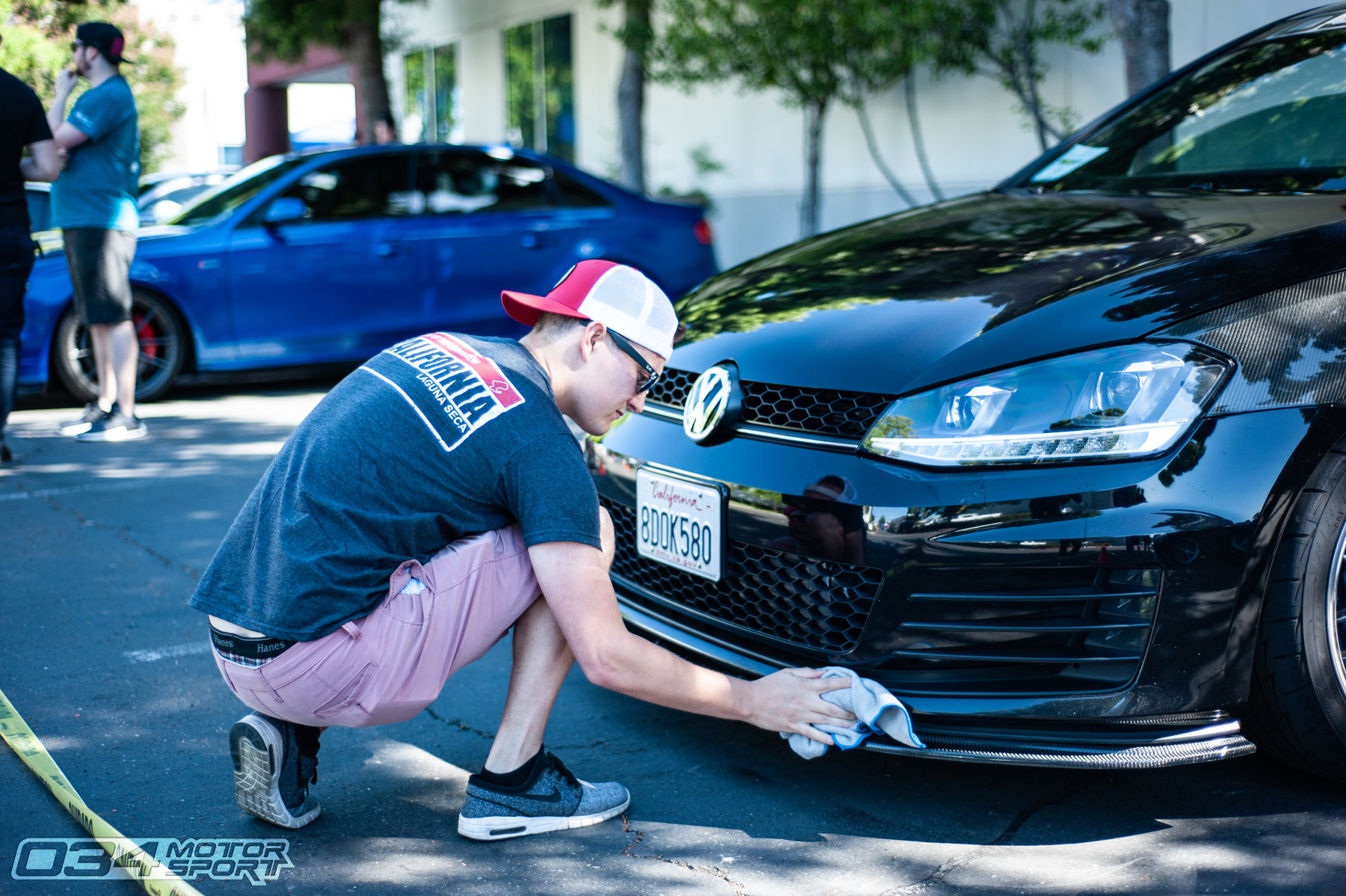 All Audis and Volkswagens were eligible to participate in the car show, no matter the age. This allowed for a great variety of cars to drool over, ranging from a 2018 Audi RS3 to a 1981 Volkswagen Pickup and everything in between. Award categories included Best Audi, Best Volkswagen, Best Stance, Best Engine Bay, and People's Choice.


As the judging was underway, waves of of cars continued rolling in and searched for the nearest parking spot they could find. This year's SummerFest marked the highest attendance yet, meaning every nook and cranny of the parking lot within the business park was packed with enthusiasts' cars. The selection was huge, and the eye-candy was top notch (in cars of course!).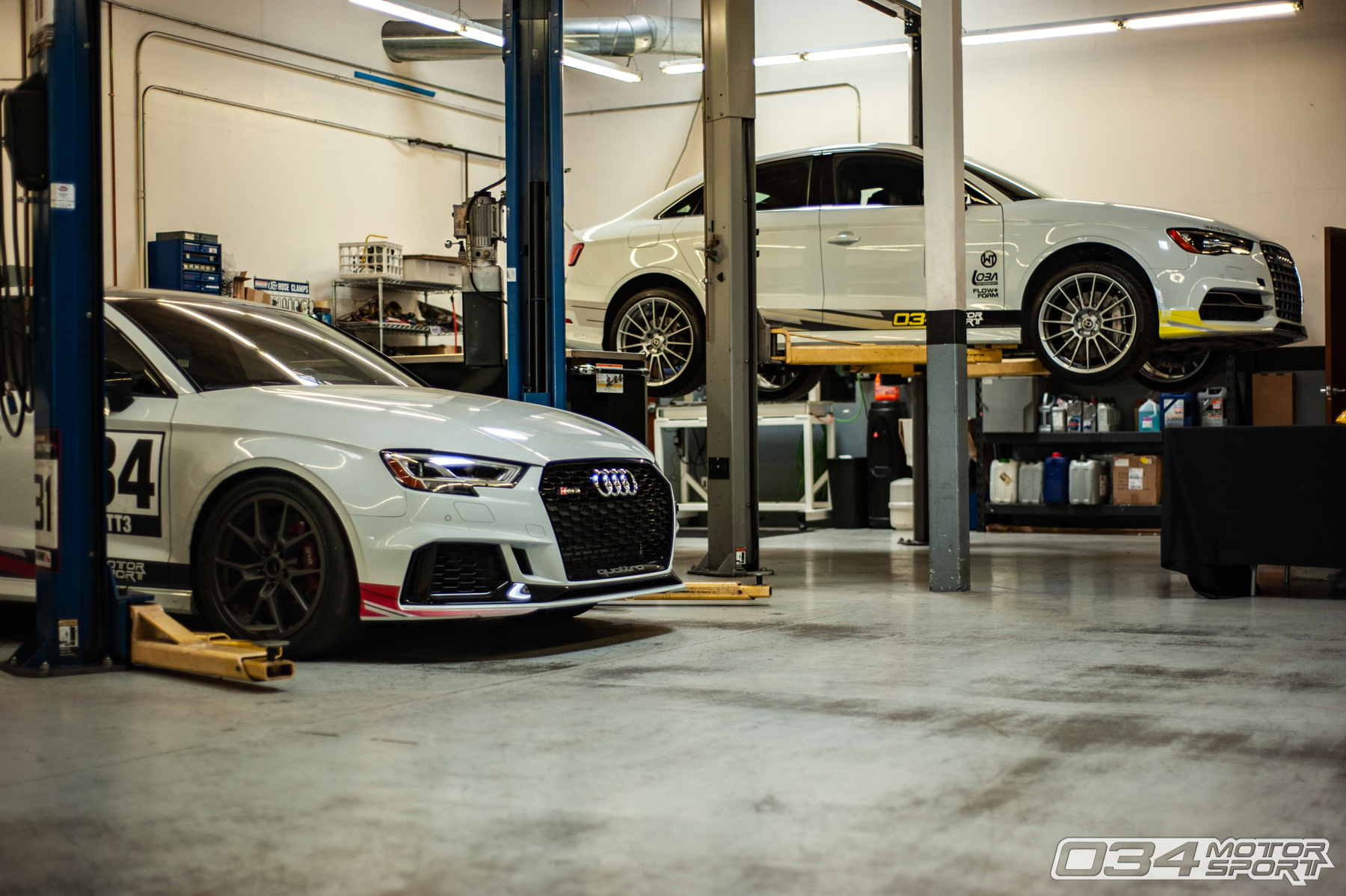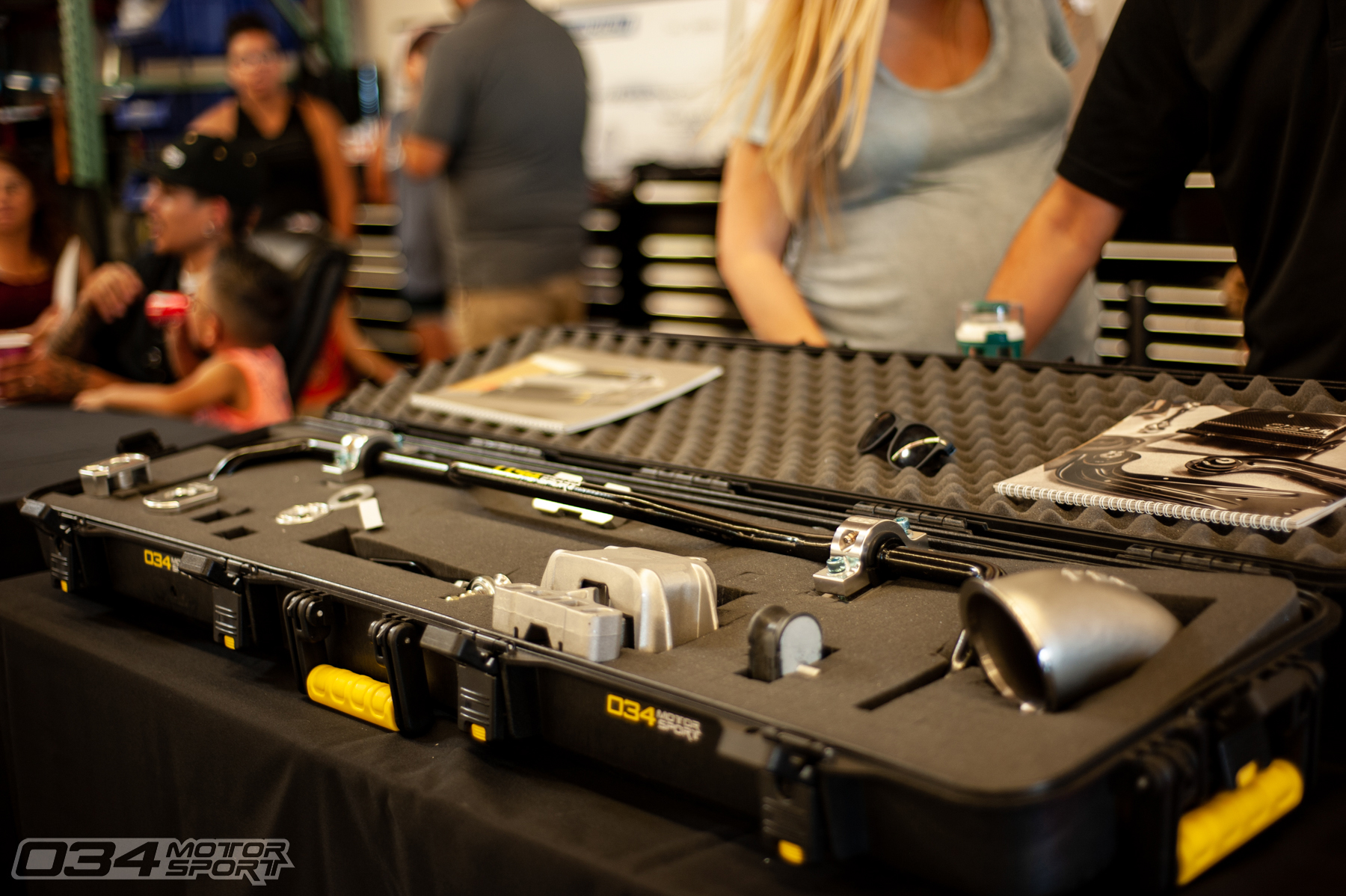 Inside the 034Motorsport Service Department showcased a selection of performance upgrades for various applications alongside some of the Product Development Vehicles, including the R460 8V Audi S3, B9 Audi A4, and one of the latest toys, the 8V Audi RS3! Facility tours were offered to provide a glimpse behind the scenes to show all that goes on under the single roof of 034Motorsport.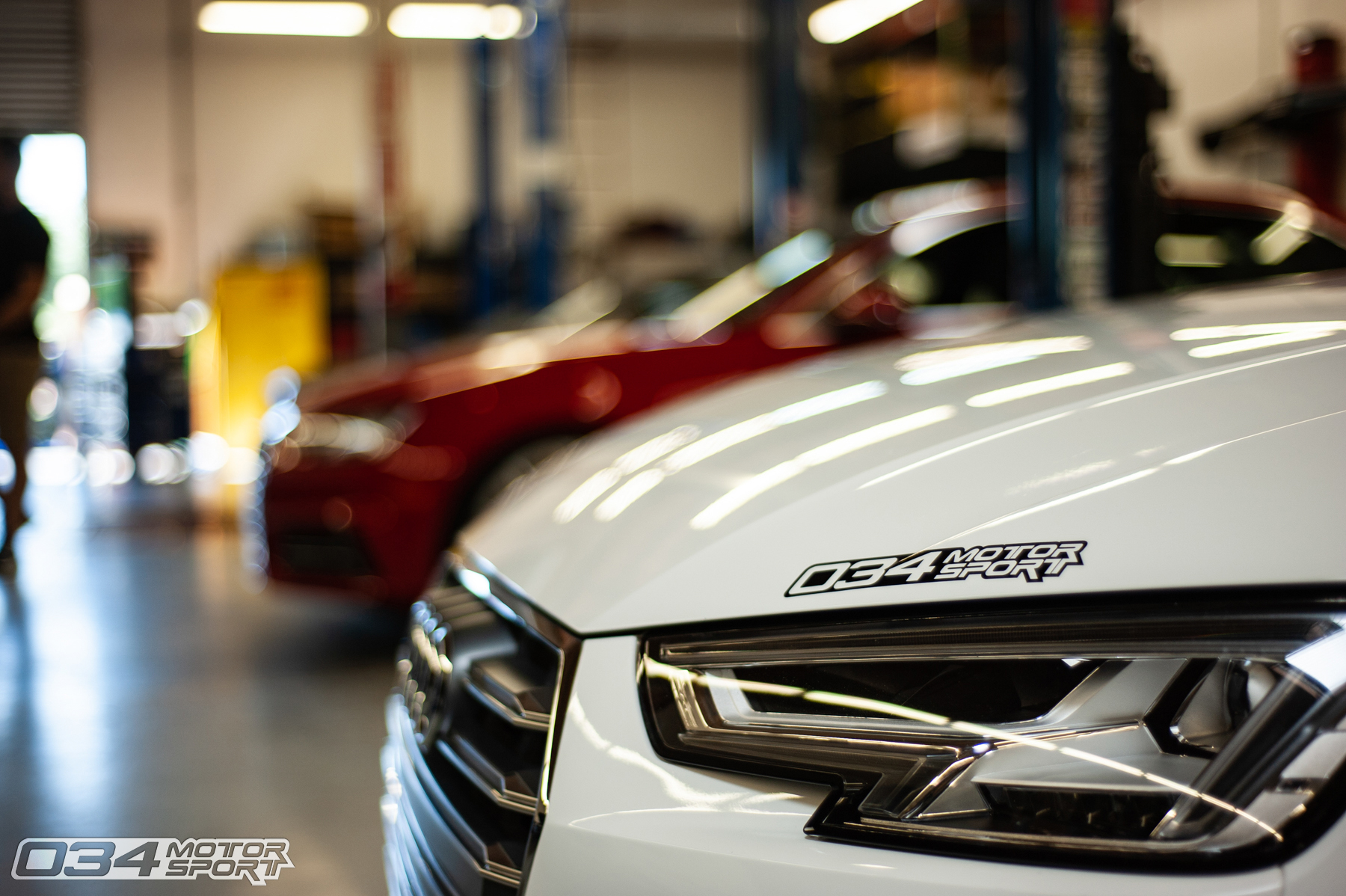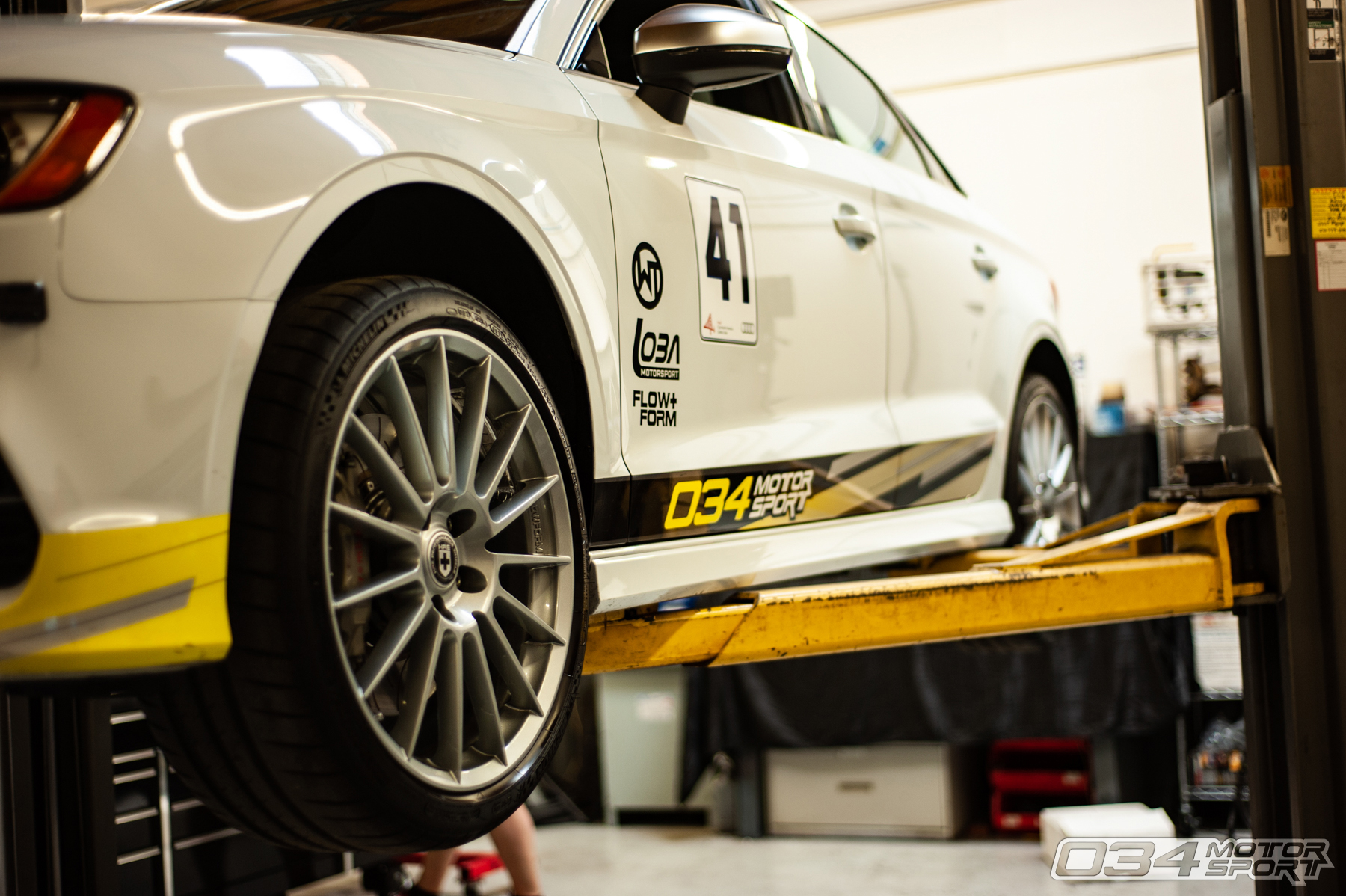 Outside, a crowd began to form around the dyno as the 8S Audi TTRS was being strapped down for a few exhibition pulls.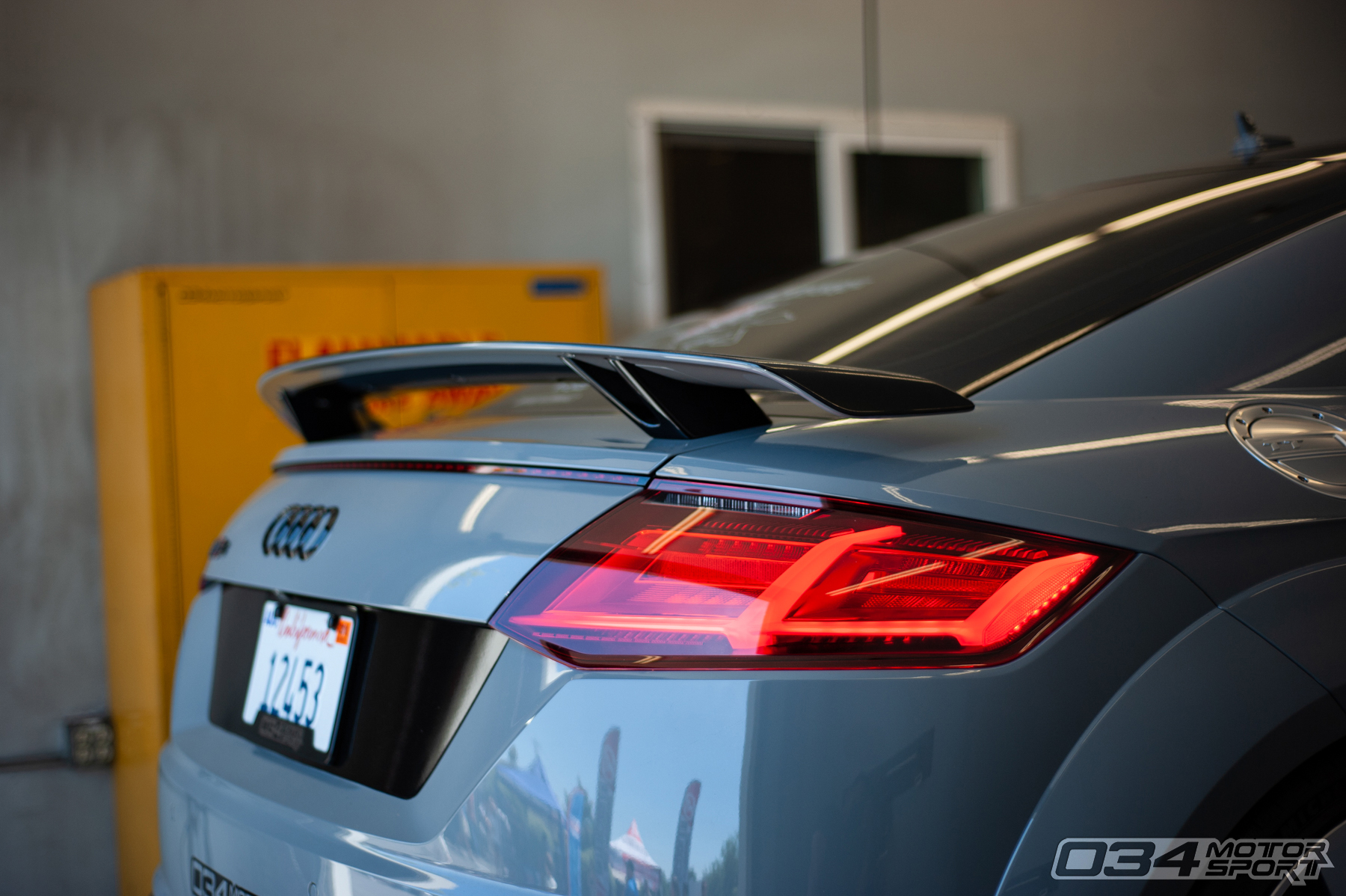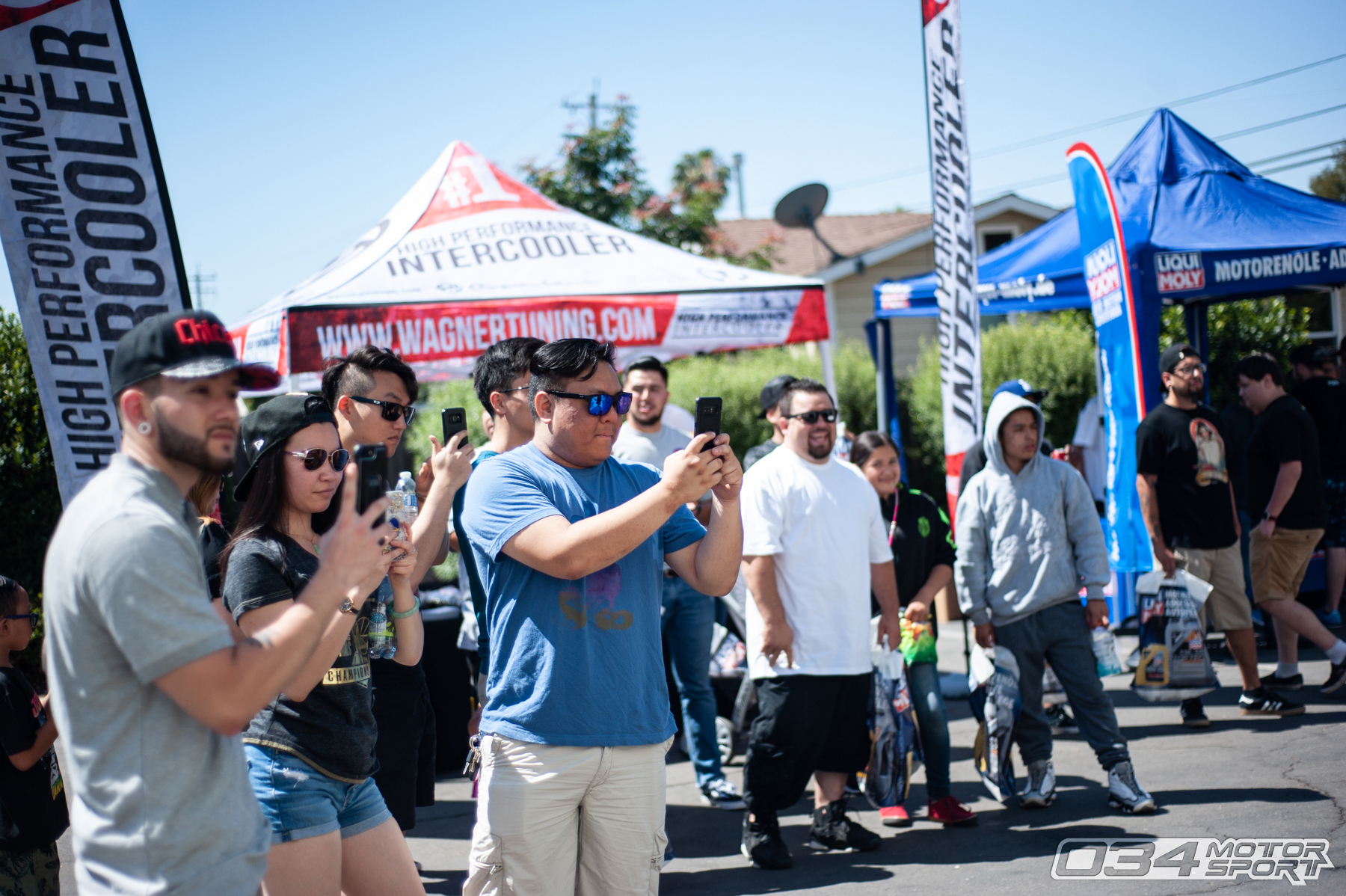 Meanwhile, the barbecues (yes, that's multiple) were fired up and cooking away in anticipation for the hungry crowds as the afternoon grew closer. By the end of the day, over 80 lbs of meat had passed over those grills!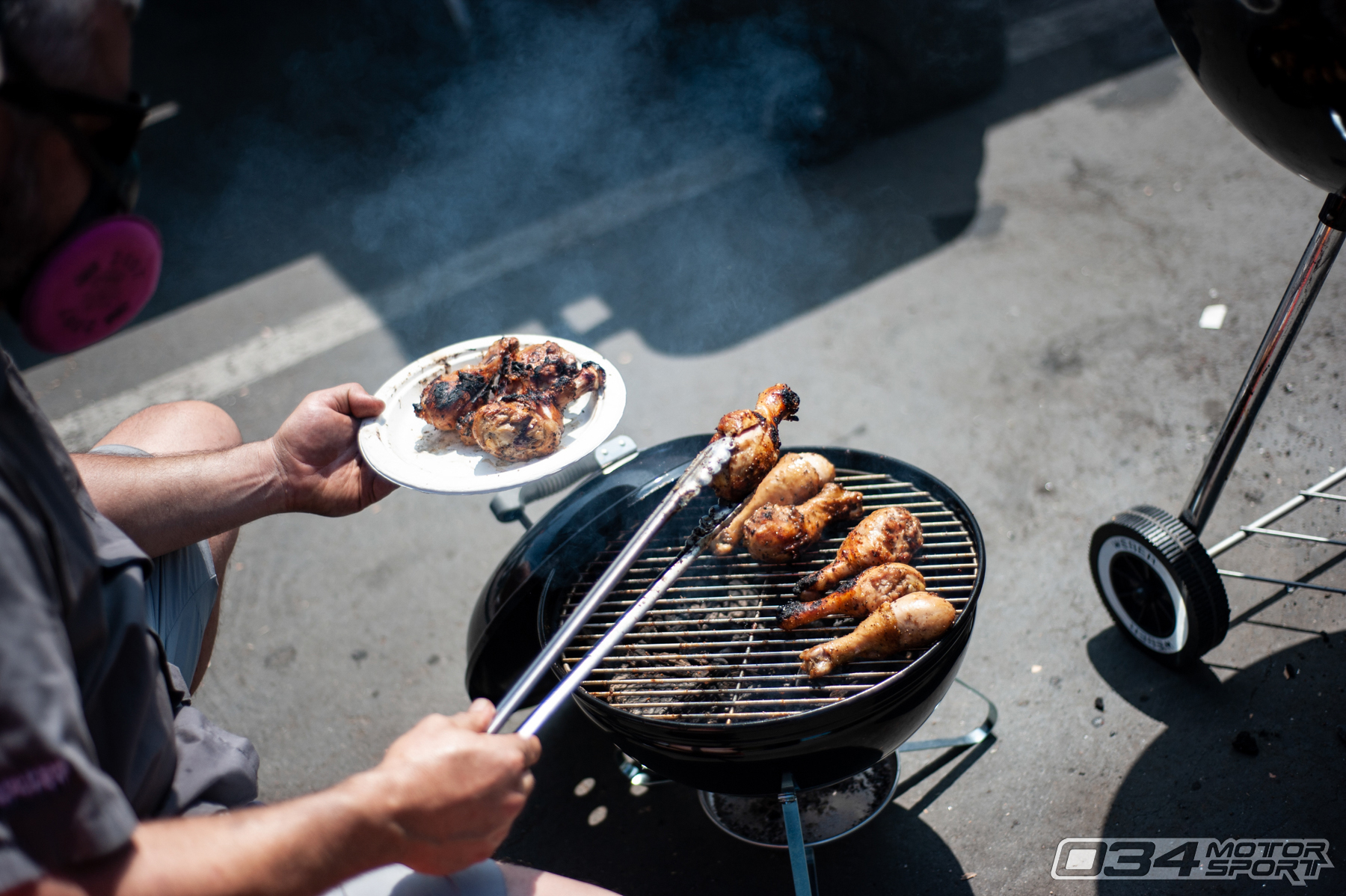 The combined smoke from the 4 charcoal grills burning simultaneously was intense to say the least, so Javad took proper safety precautions by wearing a respirator and a pair of 034Motorsport Safety Glasses.


Once appetites had been curbed, it was back to patrolling the parking lot to see what other cars had rolled in.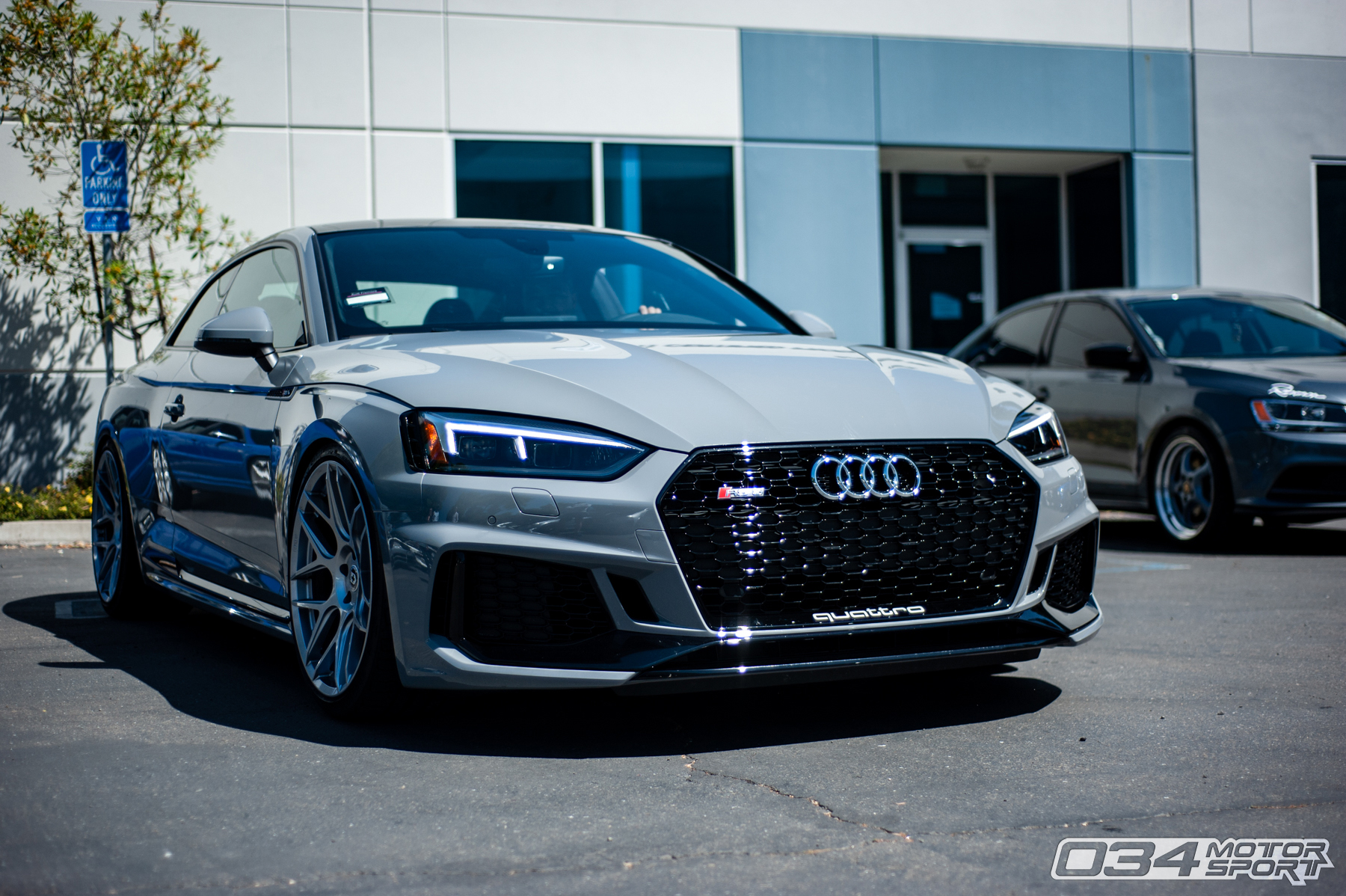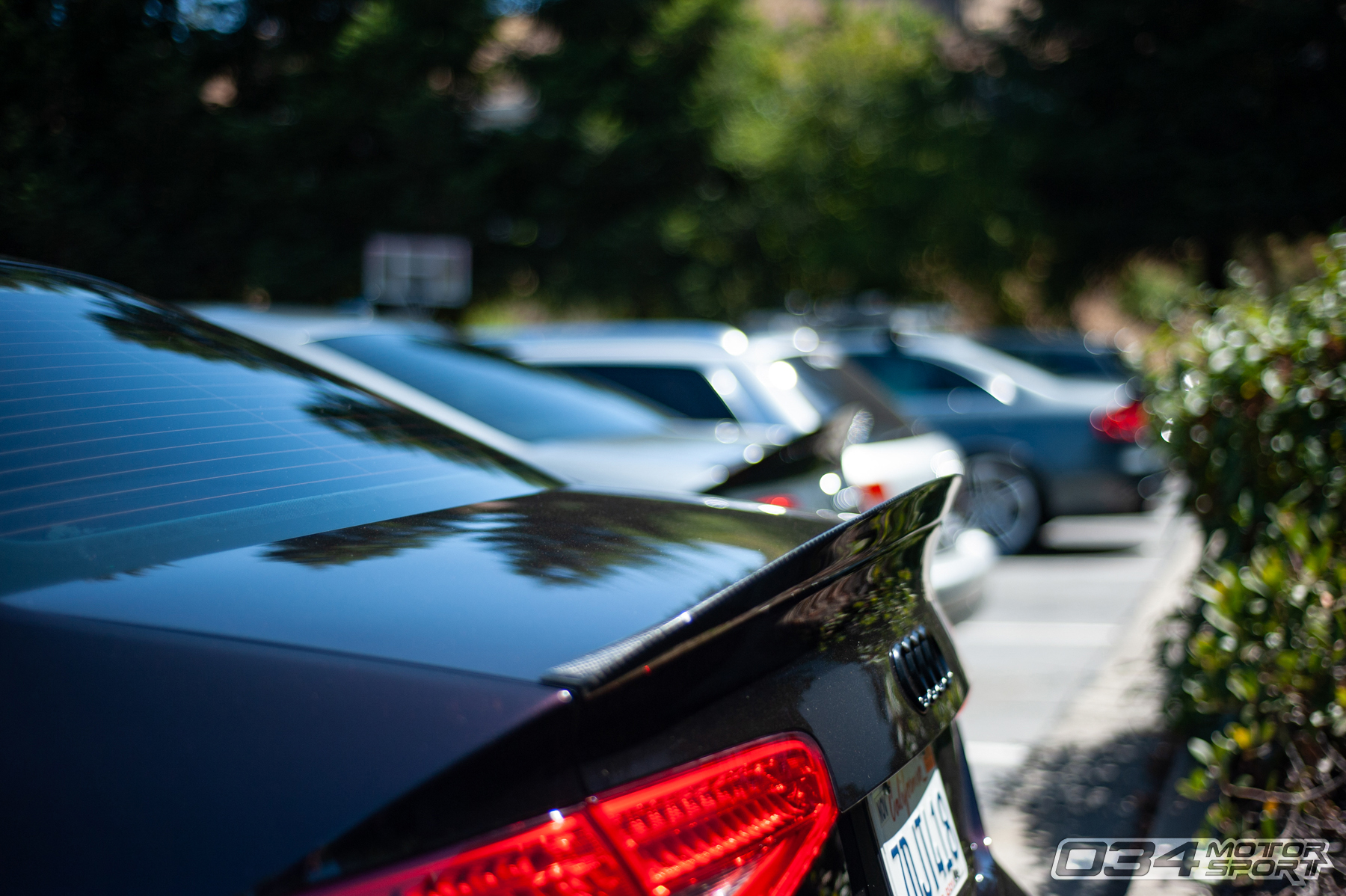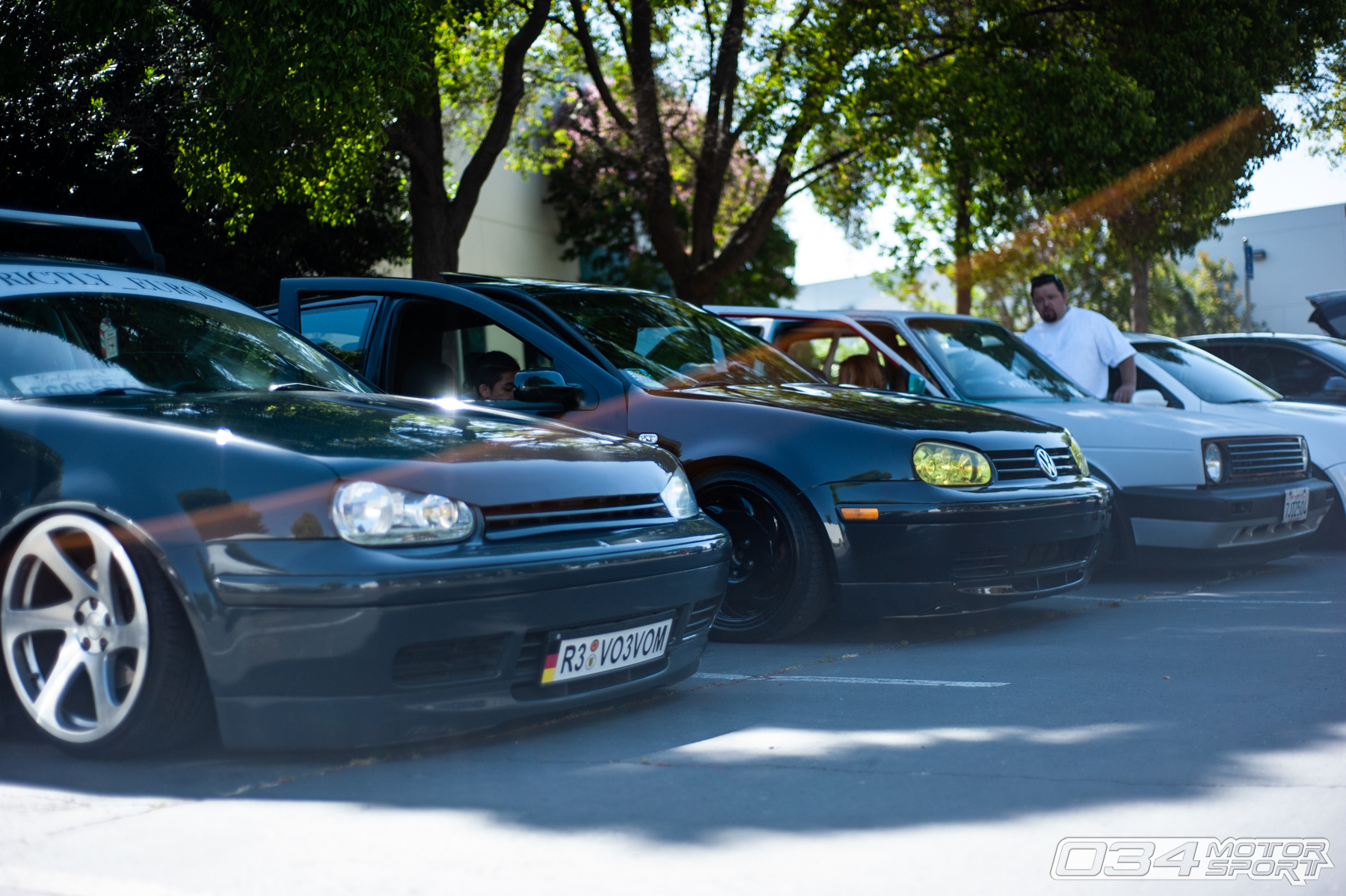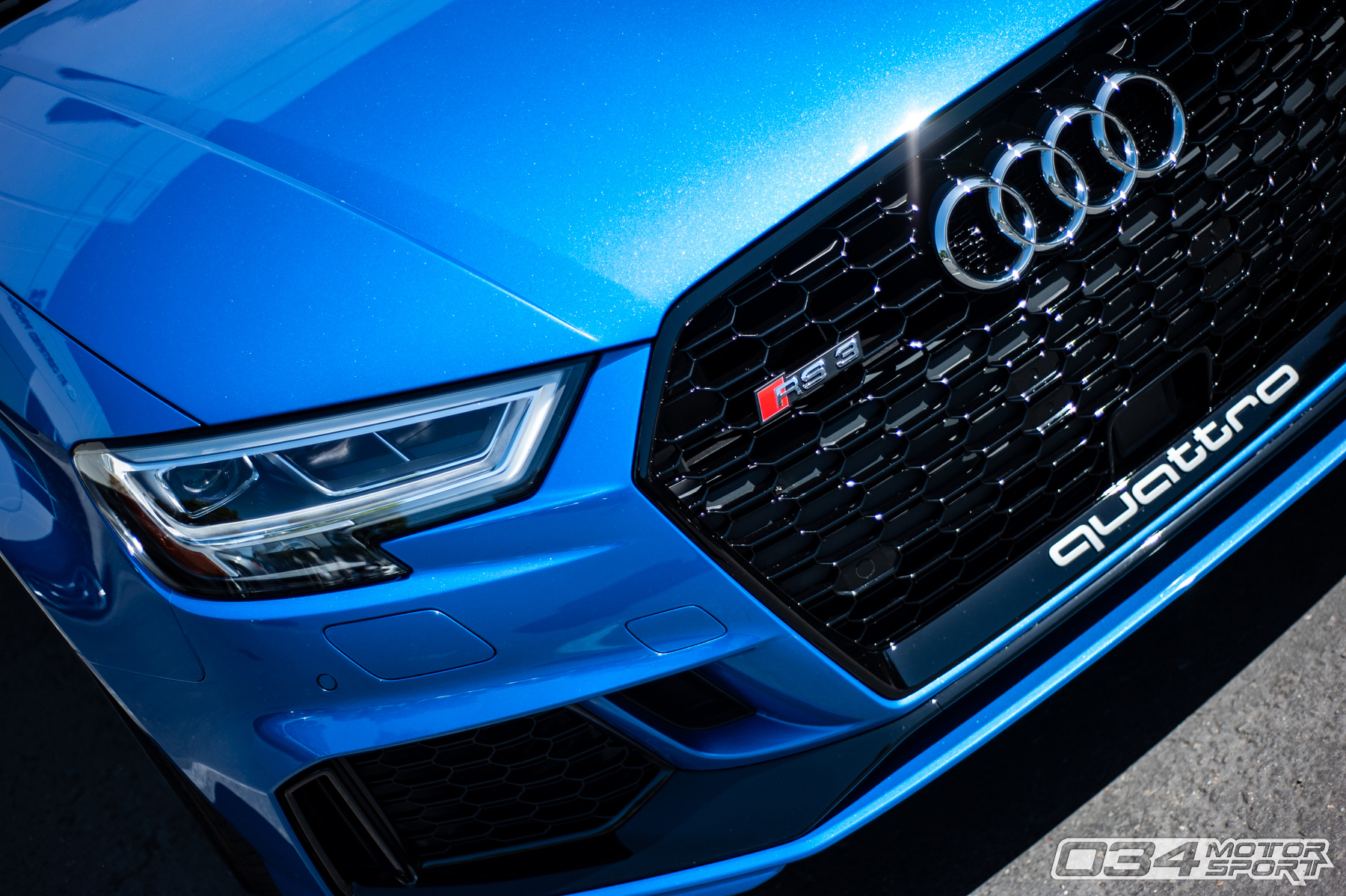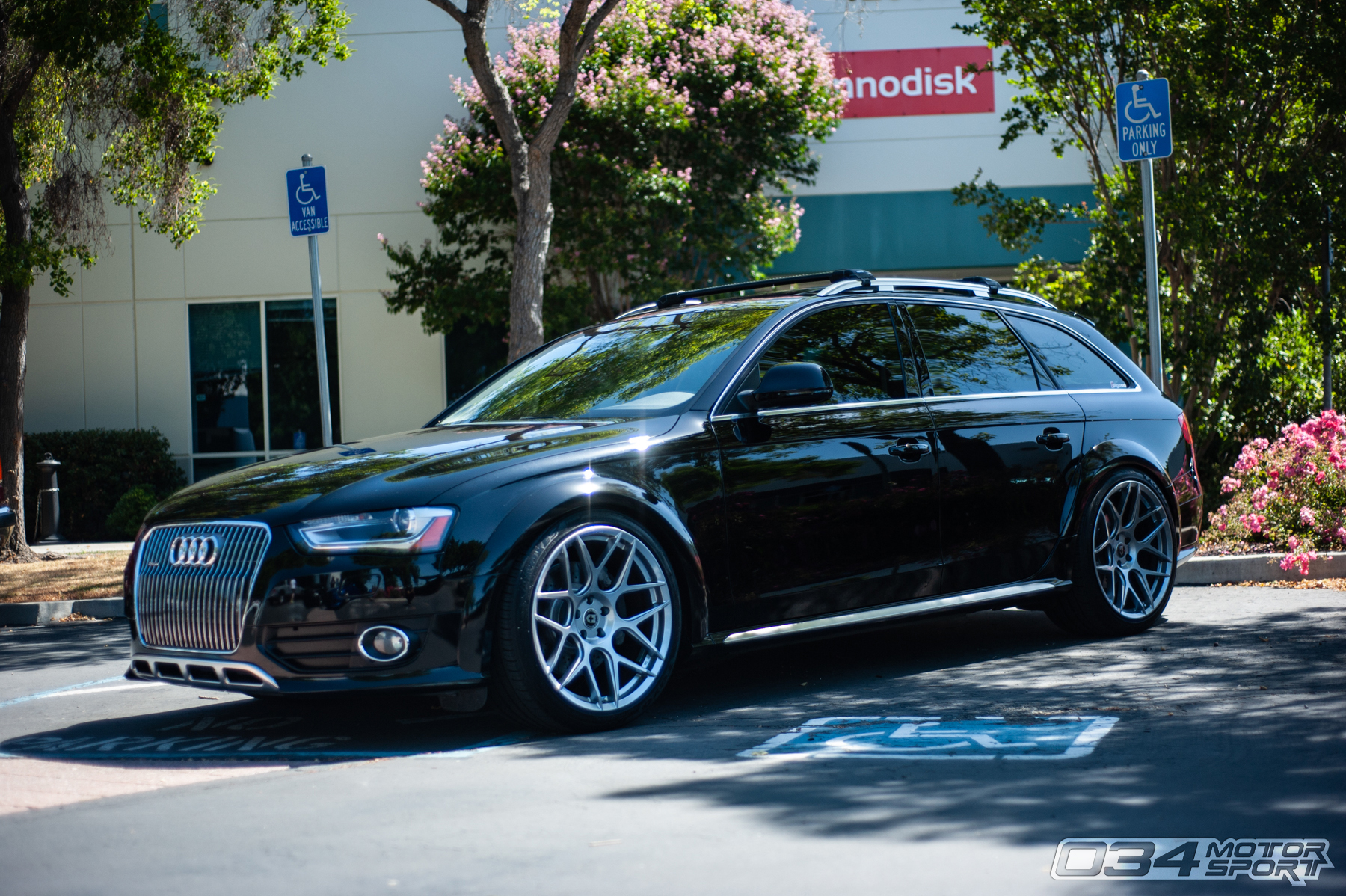 Finally, it was time to announce the winners of the first ever SummerFest Car Show!
But first, a note about the car show trophies: When Javad is not busy running 034Motorsport, spending time with his family, or cooking up delicious BBQ, he is likely woodworking. In an effort to make 034Motorsport's SummerFest Car Show a standout to all participants, he went to extensive lengths to create unique and one-of-a-kind trophies for the event by utilizing exotic woods and actual components from 034Motorsport products. It's safe to say these will be some of the most unique trophies awarded at a car show!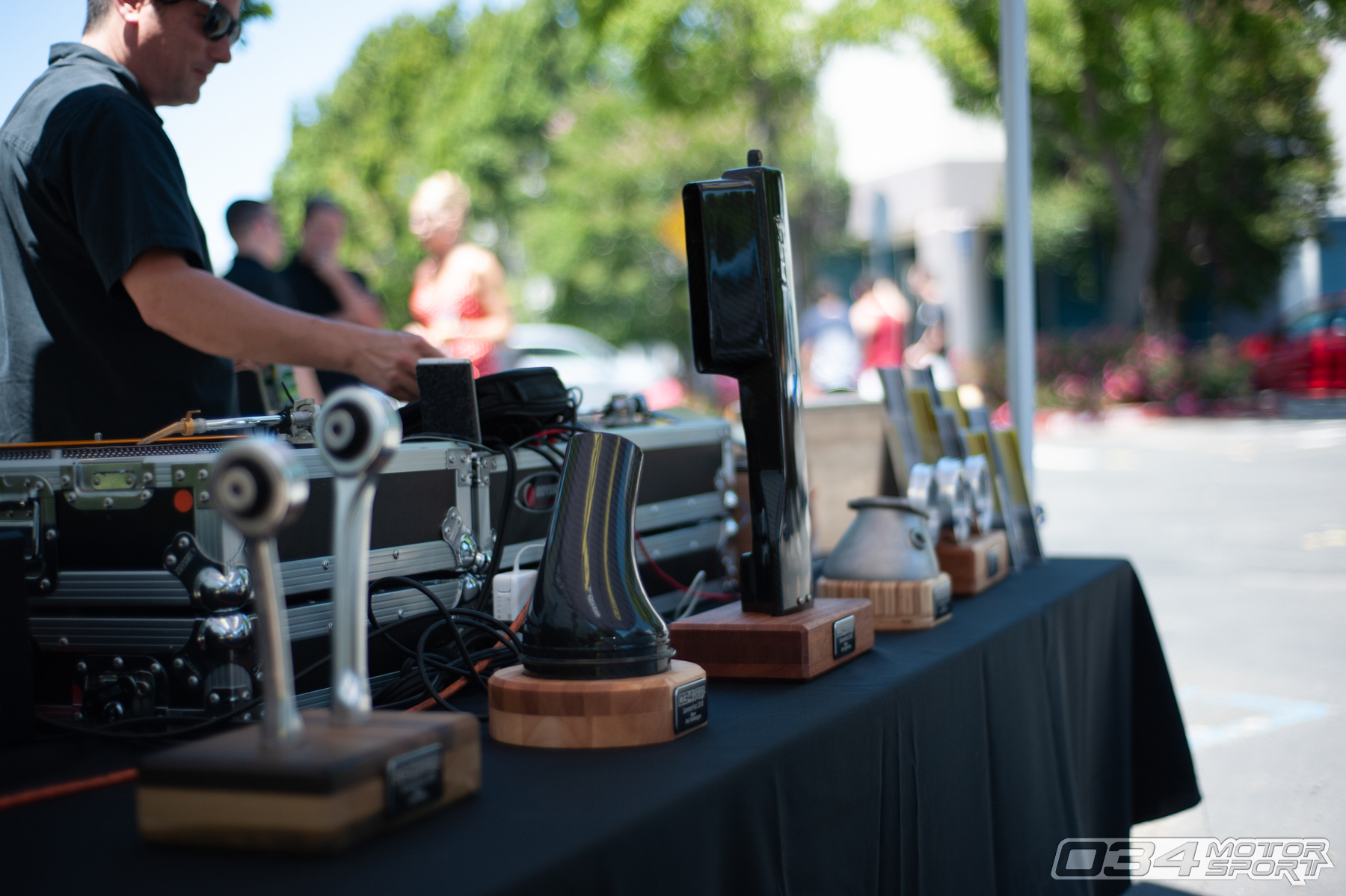 Ok, now really...on to the winners!
The winner of Best Audi was Rob Aguilar and his "B6.5" Audi S4 Avant Widebody Conversion with a 2.7T Swap.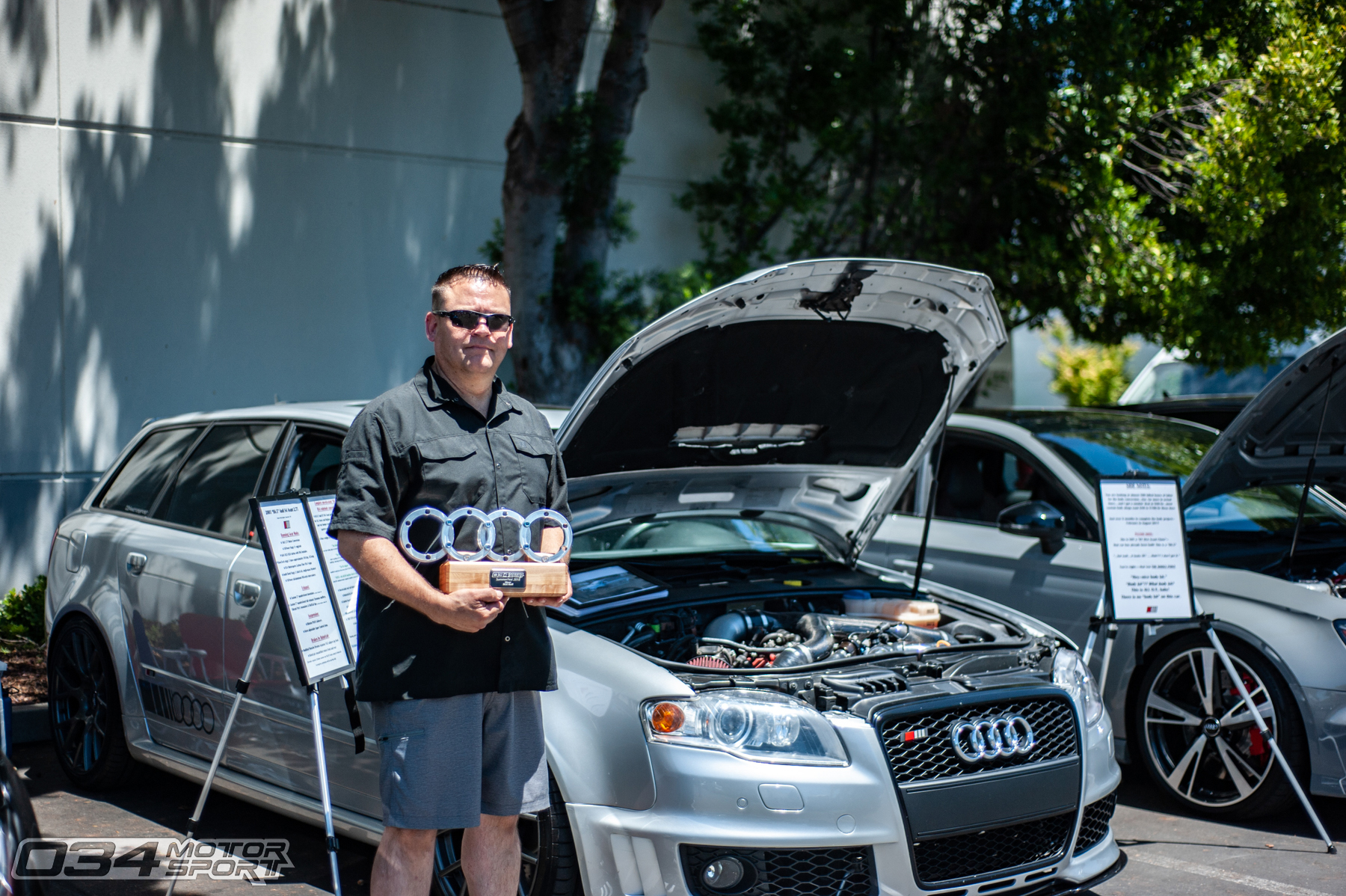 And the winner of Best Volkswagen was awarded to Colin Delano with his MkVII Volkswagen GTI 2.0T.
Best Stance was awarded to Jim Loucks with his B5 Audi S4 2.7T Widebody Sedan.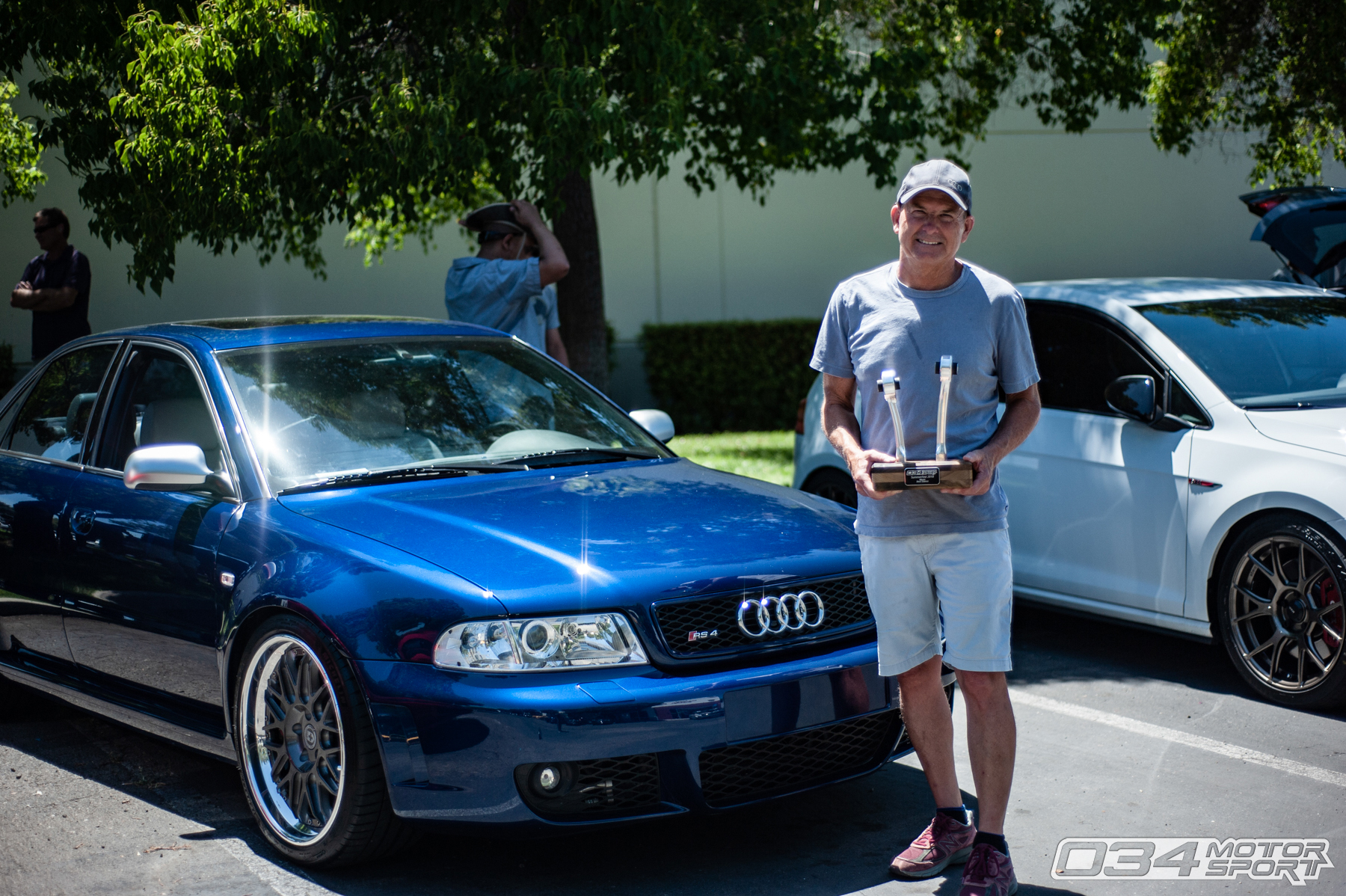 Best Engine Bay was awarded to George Tsitlakidis and his 8V Audi RS3 2.5 TFSI.

And finally, the People's Choice Award, as determined by the number of likes each photo received in our SummerFest Facebook album, was awarded to Mike Vetrone and his B8.5 Audi S4 3.0 TFSI.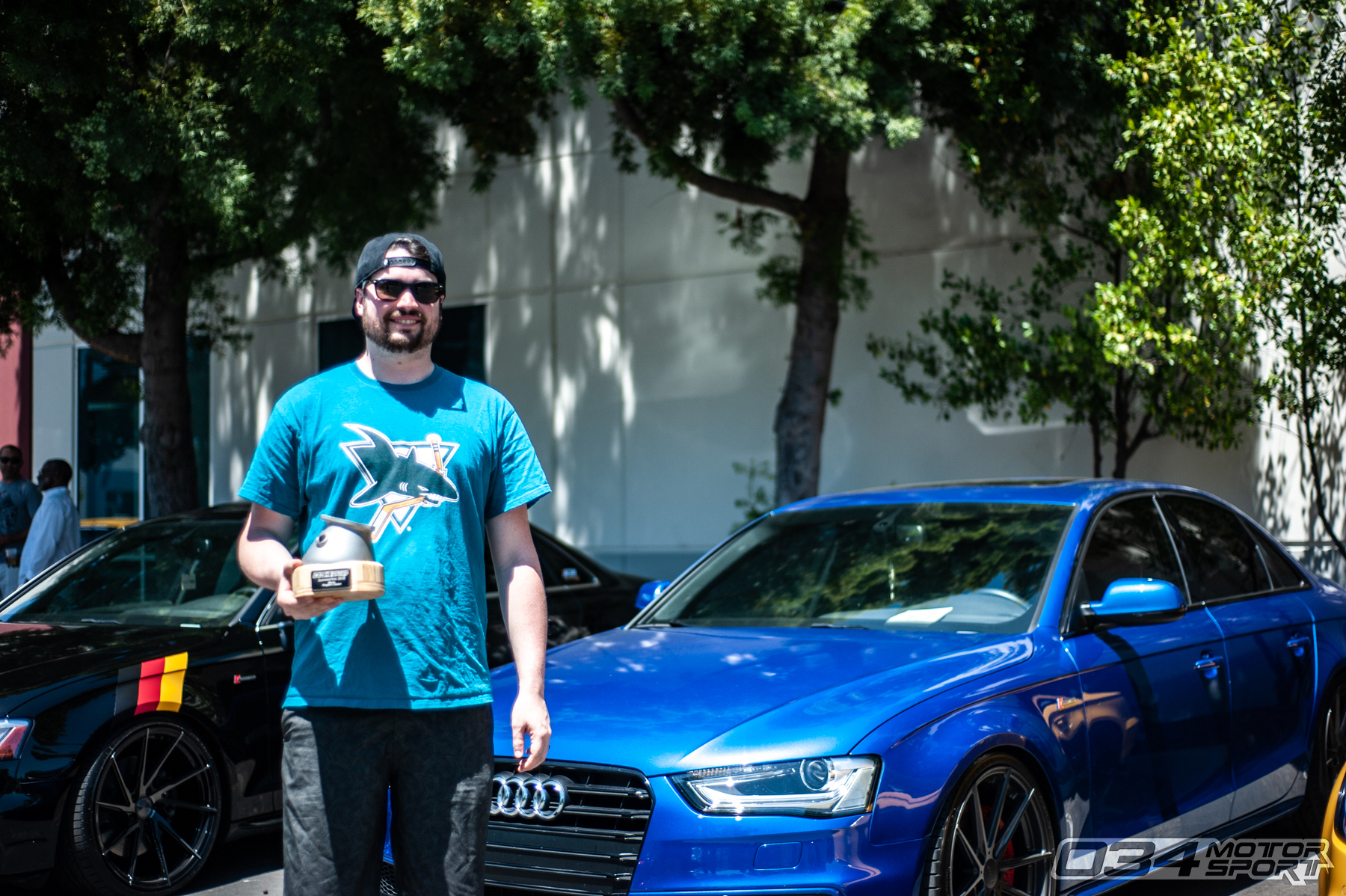 We, at 034Motorsport, would like to give a special thanks to all of the participating SummerFest sponsors including HRE, Wagner Tuning, Michelin, Liqui Moly, Griffin Motorwerke, and Brembo, as they helped bring the event to its next level with raffle donations and swag for all attendees.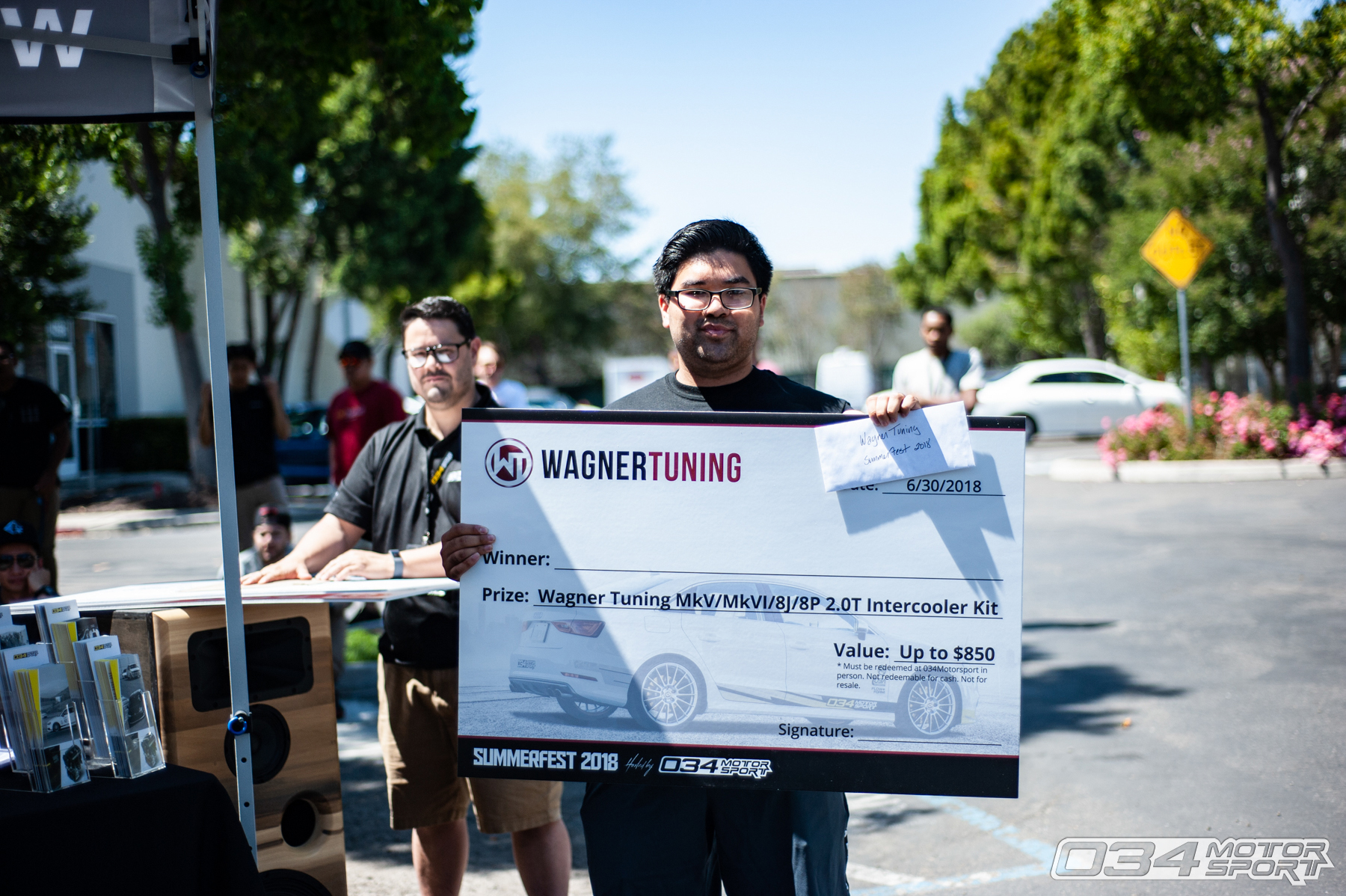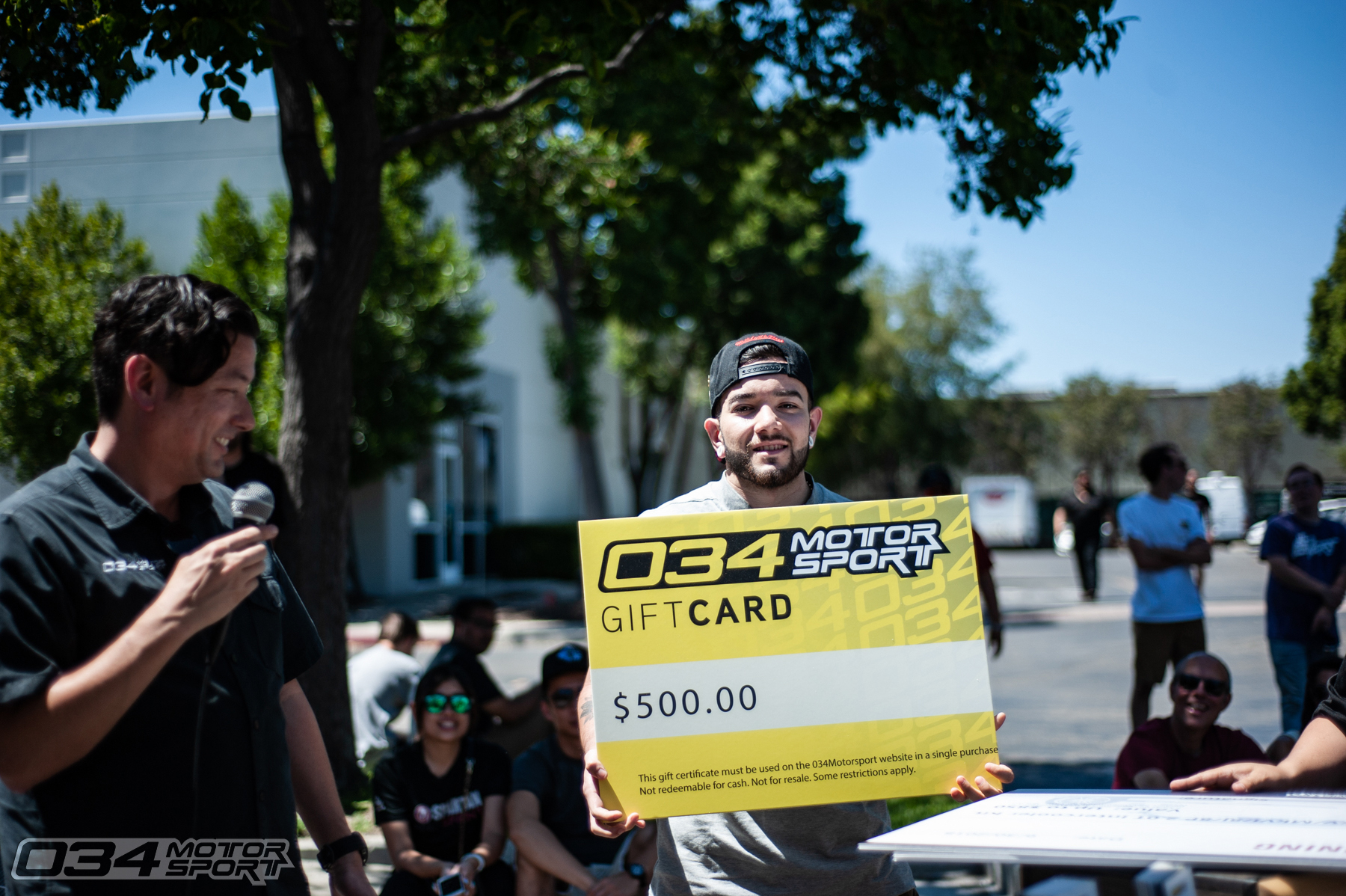 And finally, we'd like to thank everybody who came out to the event for helping to make it the huge success that it was. We couldn't do this without the support of enthusiasts like you!
That's a wrap for SummerFest 2018. See you all at WinterFest 2019!
A special shout out to Gene Pascua of Pascua Designs for the awesome photography capturing the spirit of SummerFest 2018.