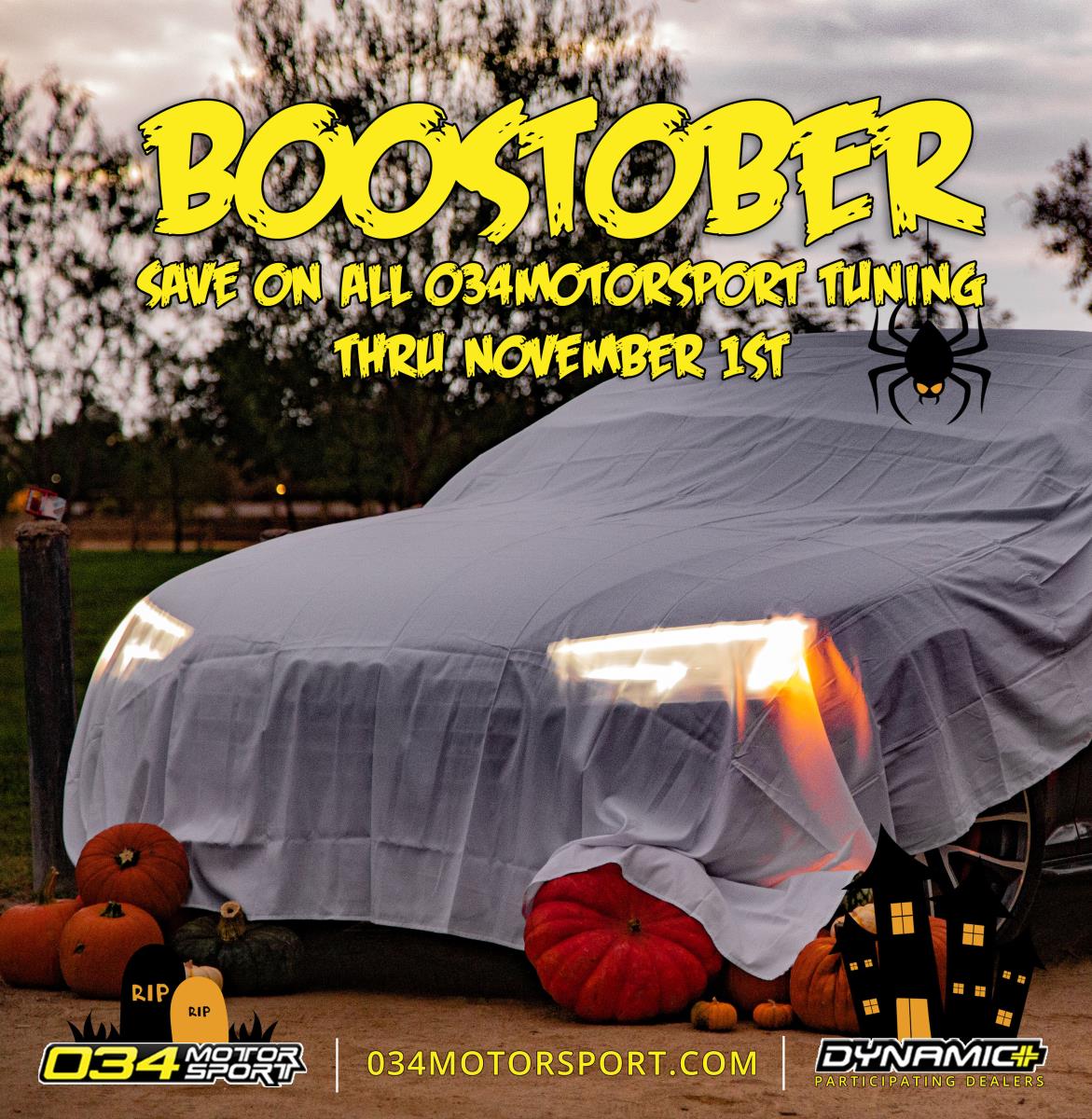 The 034Motorsport BOOSTober Sale Begins Today!
The 034Motorsport BOOSTober Sale is NOW LIVE and will end on November 1st. During this sale, ALL 034Motorsport Dynamic+ Tuning Software will be on sale for 10% off MSRP.
Transform your Audis & Volkswagen for a frighteningly good price for scary acceleration!
---
What makes Dynamic+ Tuning Different?

While many tuners can achieve great power figures that look impressive on a dyno sheet or a webpage, the key to a truly substantive and transformative software upgrade lies in the strategies employed to make power efficiently and safely. 034Motorsport Dynamic+ Software strives to retain as many OEM safety protocols as possible, and holistically recalibrate the entirety of the ECU and TCU to create what we call the Dynamic+ experience.
034Motorsport engineers develop special in-house tools that allow us to access the firmware and maps inside the factory ECU. This level of engineering is required to prevent workarounds and bandaids that many aftermarket companies resort to. 034Motorsport optimizes the ECU calibrations just like Audi engineers would, accessing the source of how the ECU controls the engine and making changes at the base level.
This is the ONLY way 034Motorsport can ensure our calibrations meet our industry-leading standards for delivering ultimate power with unrivaled drivability, uncompromised reliability, and enhanced features and functionality beyond what is provided in the factory calibration.