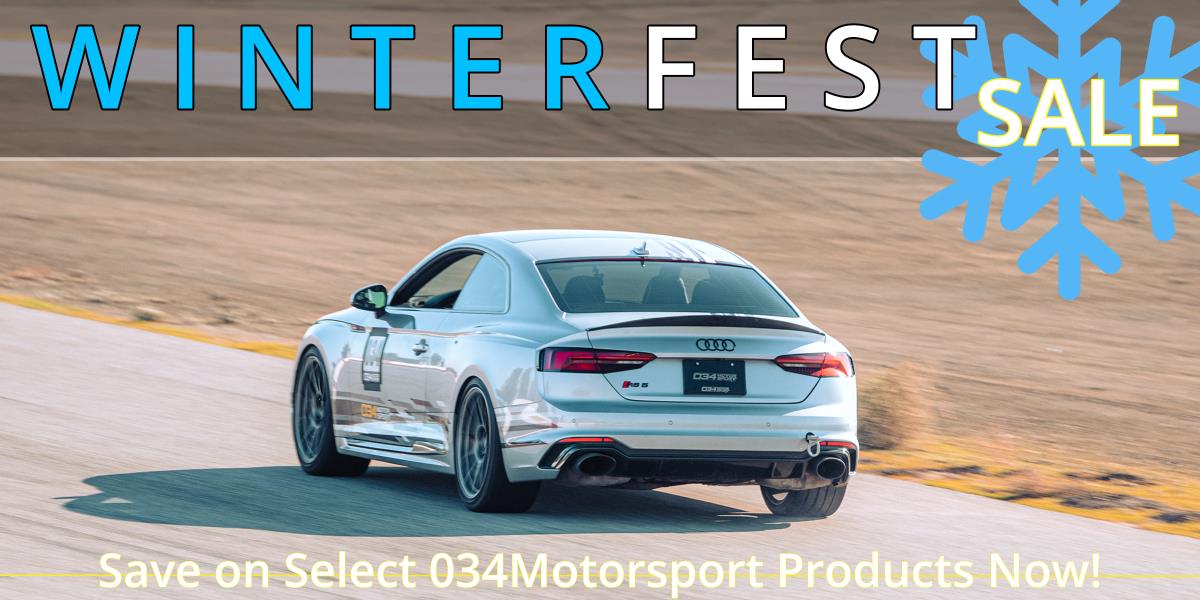 The 034Motorsport Winterfest Sale Begins Today!
The time is NOW to save up to 20% off various 034Motorsport Hardware Products! The 034Motorsport Winterfest Sale is active today, Tuesday, January 31st while supplies last!
Save up to 20% off MSRP on select 034Motorsport 2-Piece Brake Rotor Upgrades, and 10% off MSRP on over 100 products including select ZTF Wheels, Control Arm Upgrades, and Density Line Engine Mounts! As the sale continues, we'll be adding and removing new products to this sale! So keep an eye out! These discounts won't last forever!
View the latest sale products: CLICK HERE