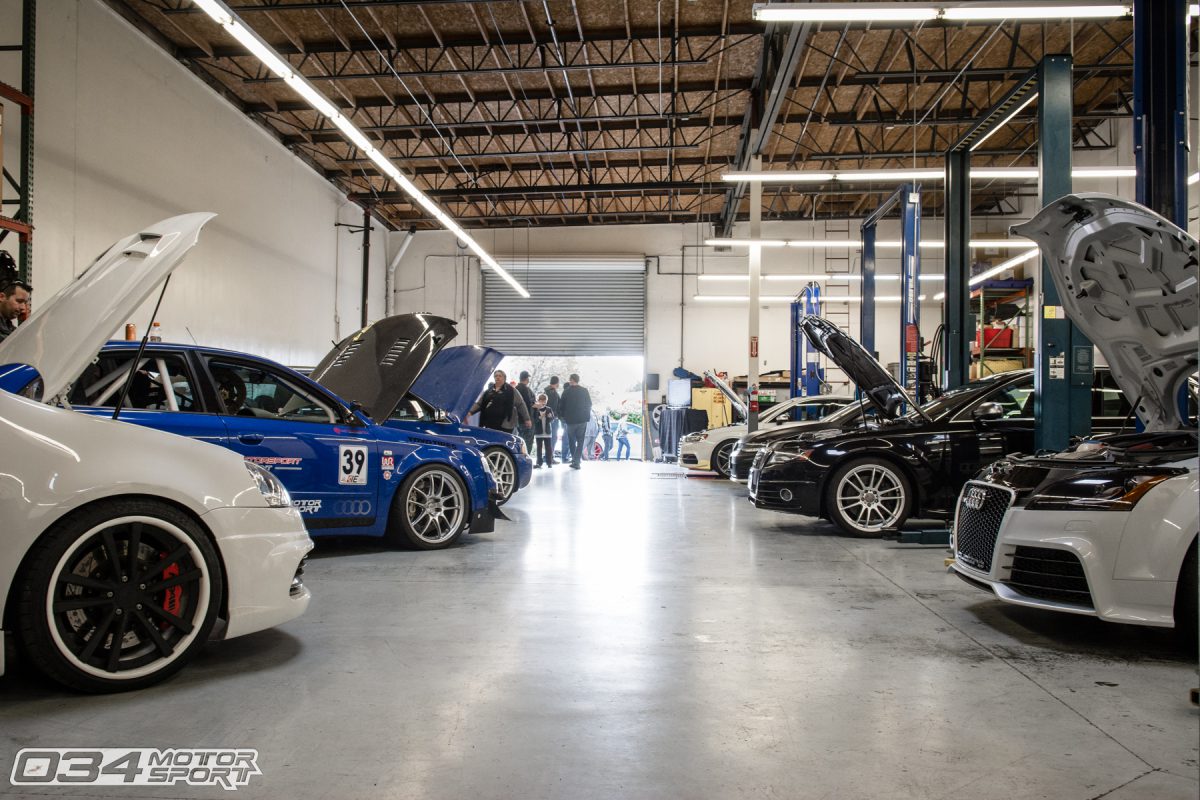 This year marked the fourth annual WinterFest Meet & Greet/Open House/Dyno Day/Bonanza put on by NorCal Audi Club and hosted at the 034Motorsport headquarters in Fremont, CA. The forecast may have called for 5 inches of rain on the day of the event, but that didn't stop people from making this year's event the best WinterFest yet!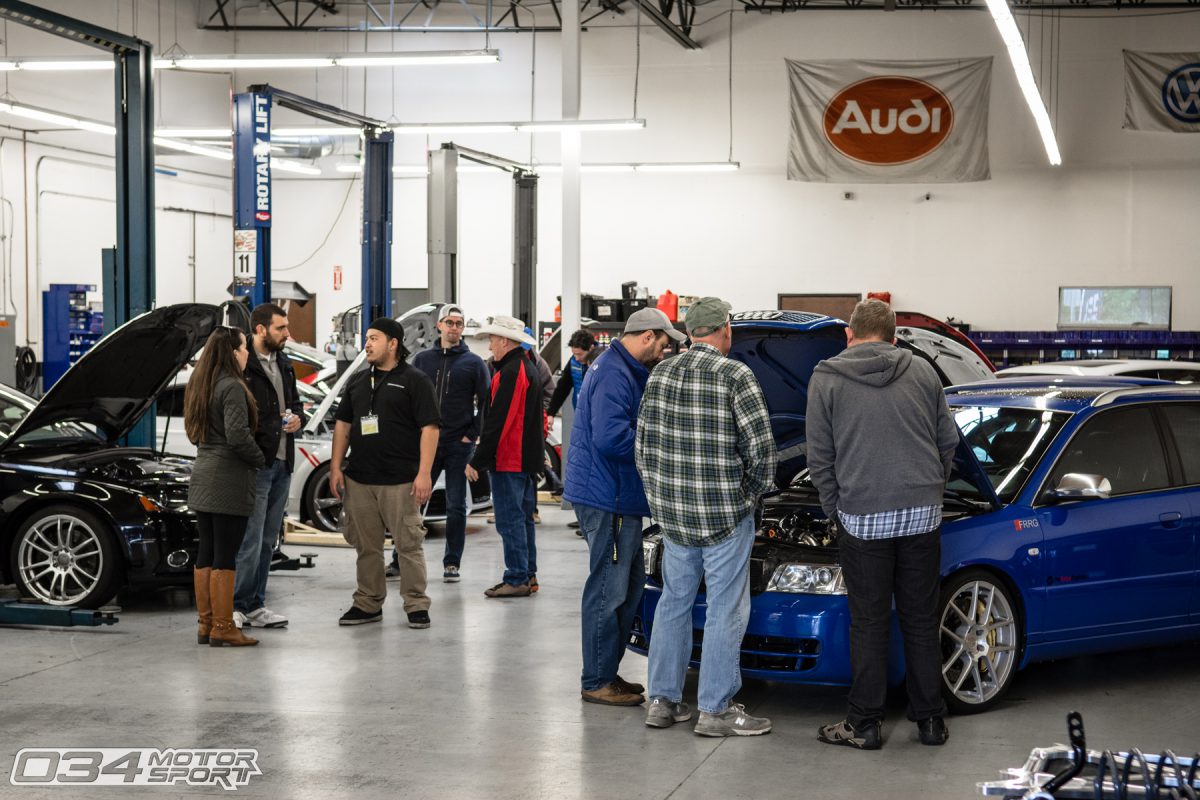 A variety of 034Motorsport-tuned cars were on display inside the service bay, including the shop's R460 8V Audi S3 that recently won European Car's 2.0T Tuner GP.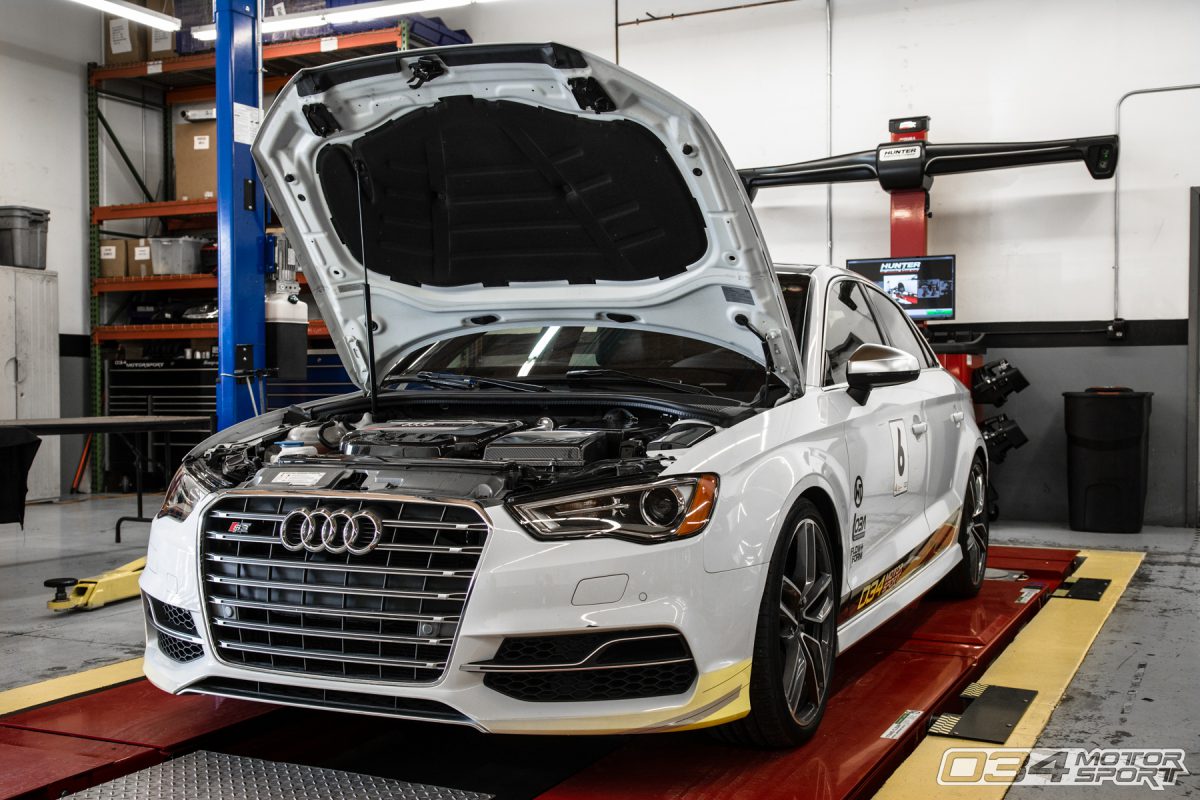 Customer cars were showcased inside the service department as well, displaying vehicles such as Jamie's MkV Turbo R32, Justin's B6 S4 racecar with a stroked 2.0L and big turbo, and Brandon's B5 S4 Avant fitted with TTE780 turbochargers.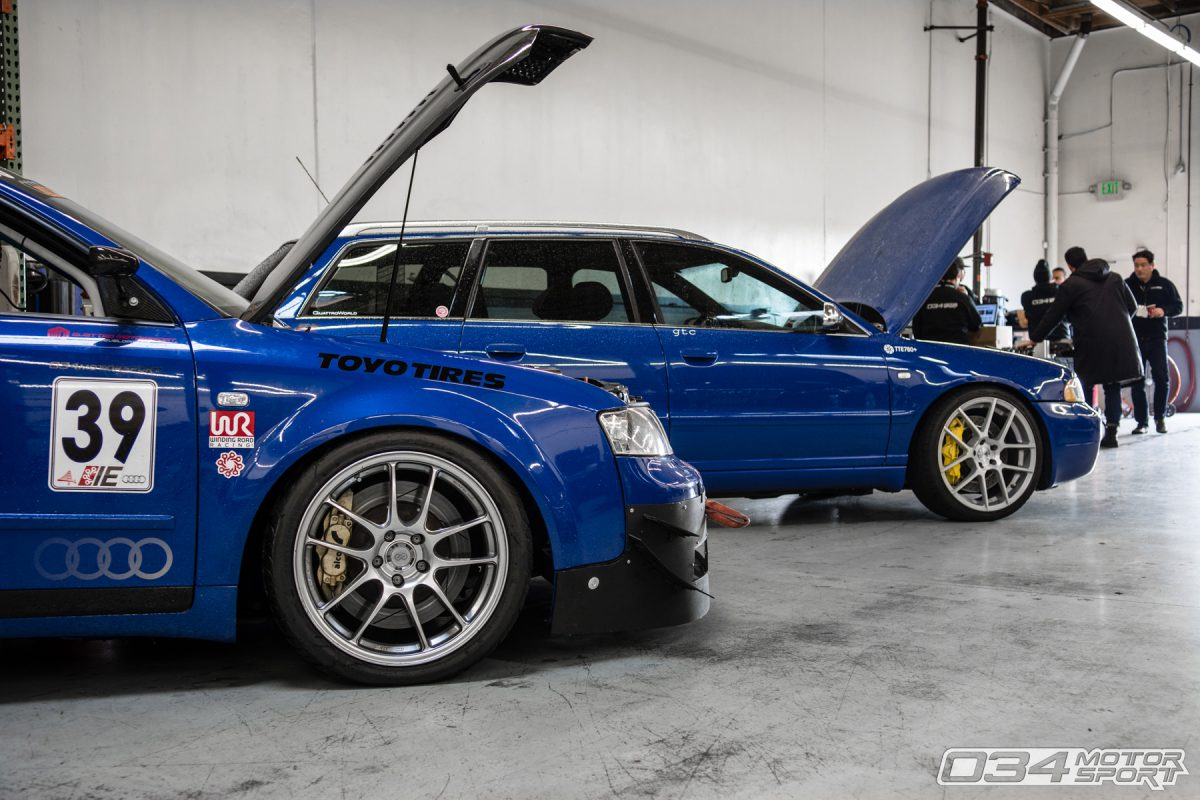 Facility tours were given throughout the day, allowing customers a look behind the scenes of 034Motorsport's Machining, Manufacturing, and Shipping departments. Each department had a selection of products on display to highlight the range of performance parts available for any given Audi or Volkswagen chassis.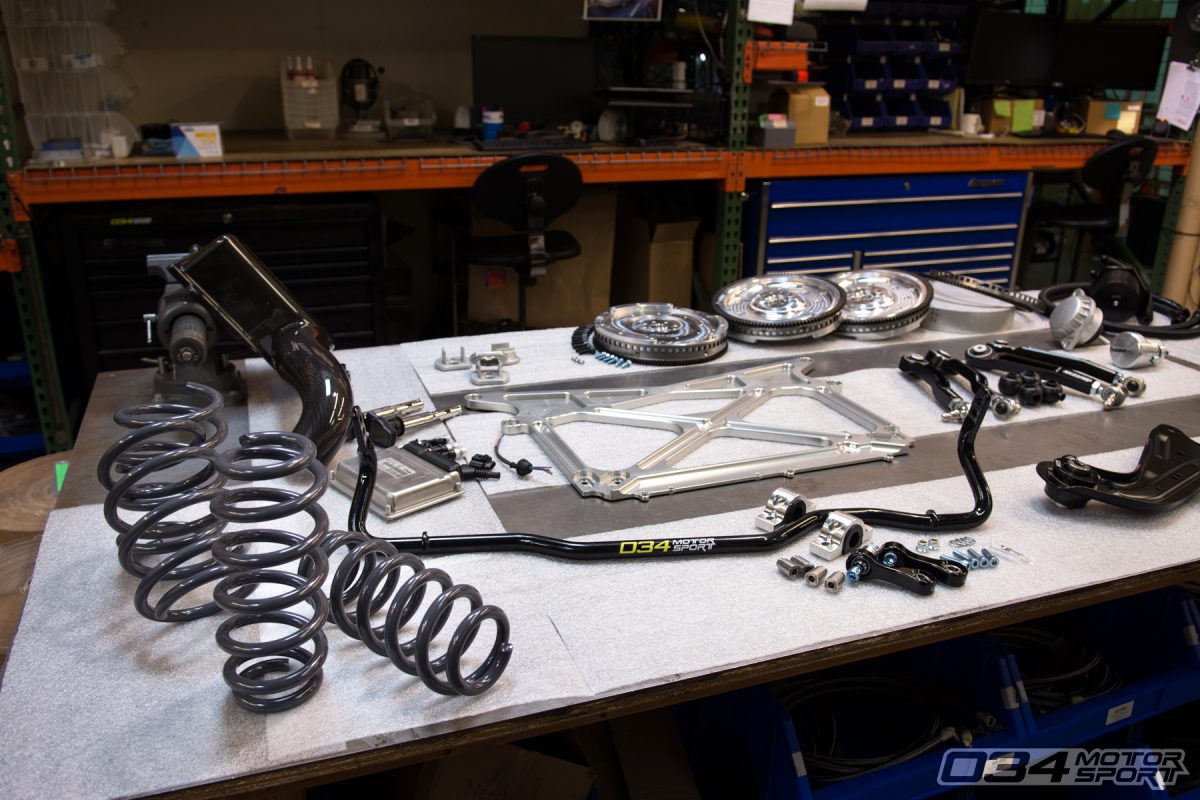 Those with keen eyes may have even noticed products on display that aren't for sale yet to the public, providing a sneak peek of what's to come.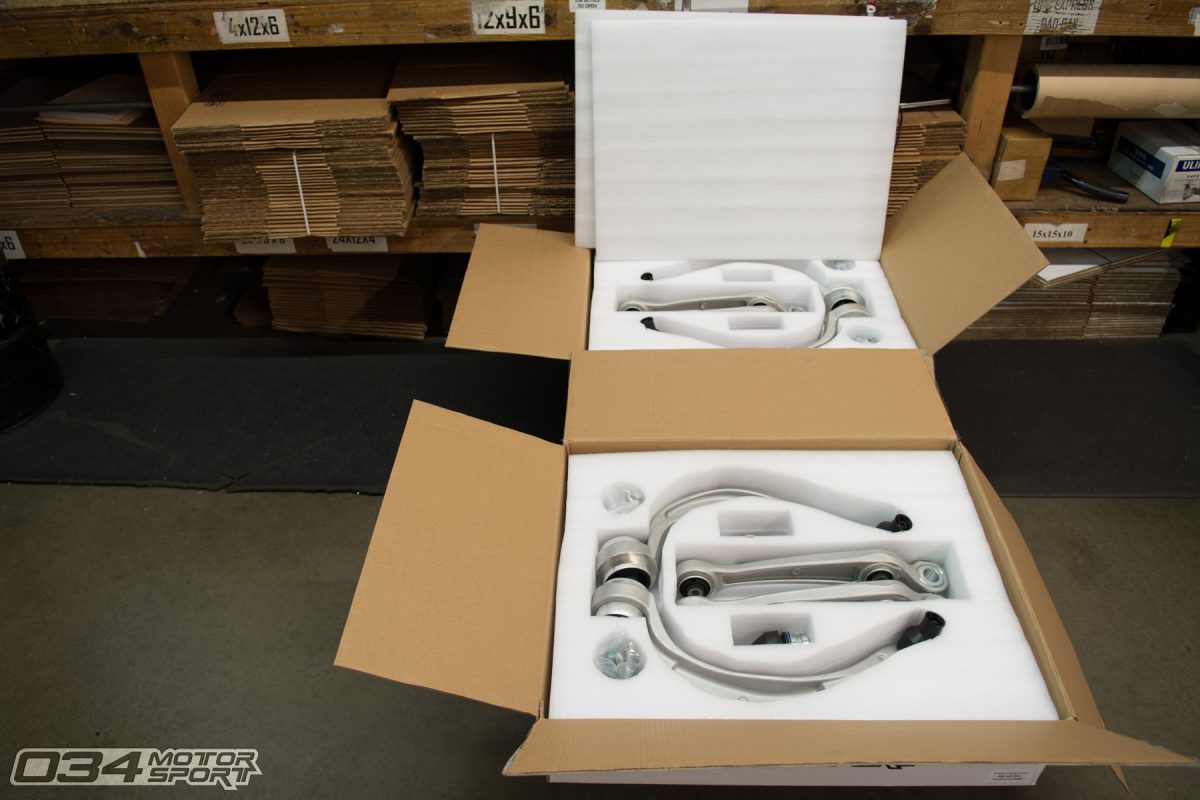 Outside in the parking lot, two Audi R8 V10's found each other for a Quattro supercar reunion! #Twinning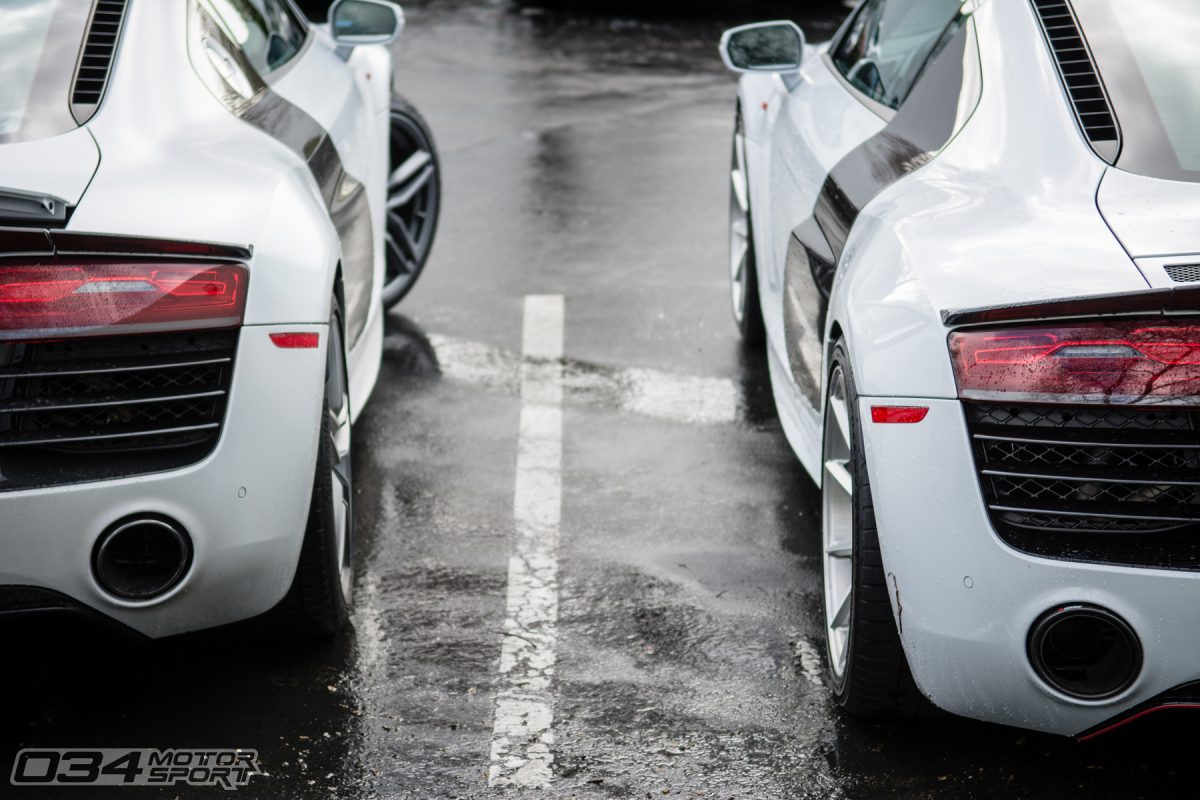 Volkswagens and Audis flowed on and off the dyno like clockwork during the entire event, while spectators and owners alike wagered what power numbers would be put down by each car. A huge thank you goes out to the 034Motorsport employees who efficiently organized, staged, and secured every participating car on the dyno throughout the day.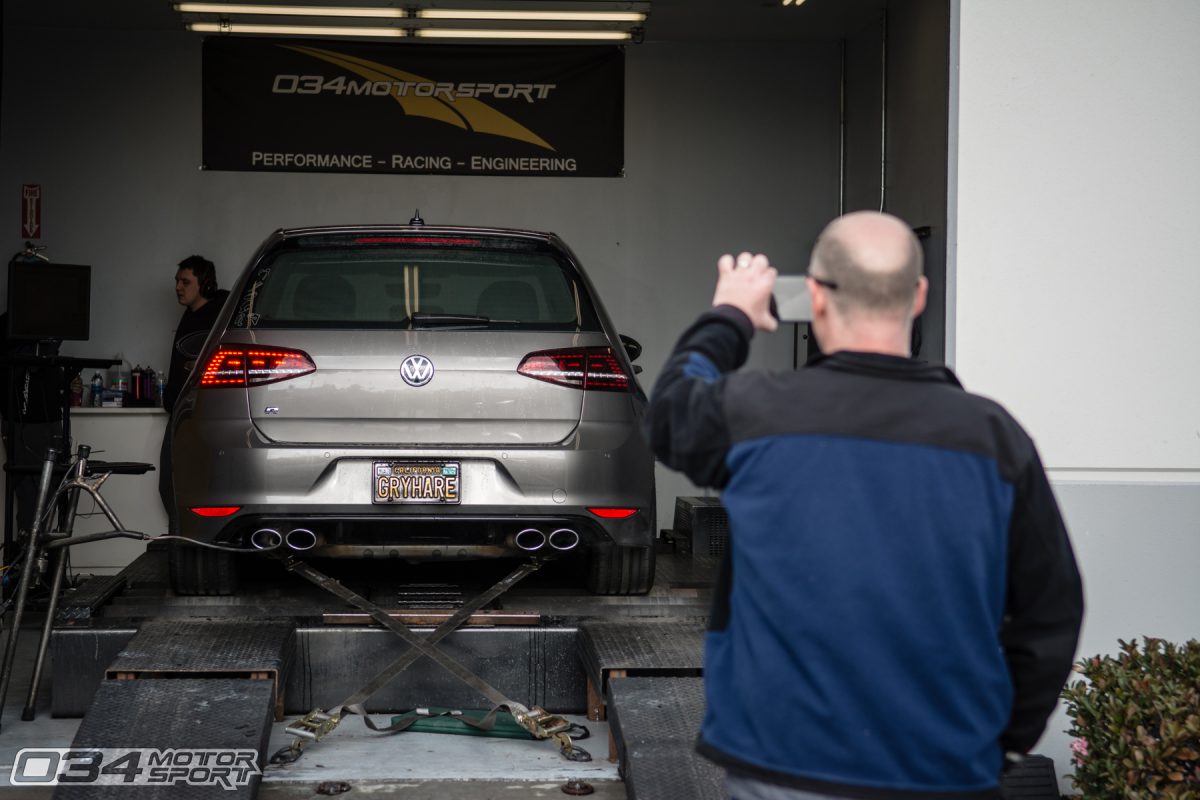 While fairly unsuspecting from the outside, Kyle's Nogaro Blue B5 S4 put down the most power of the day with a monstrous 620 WHP!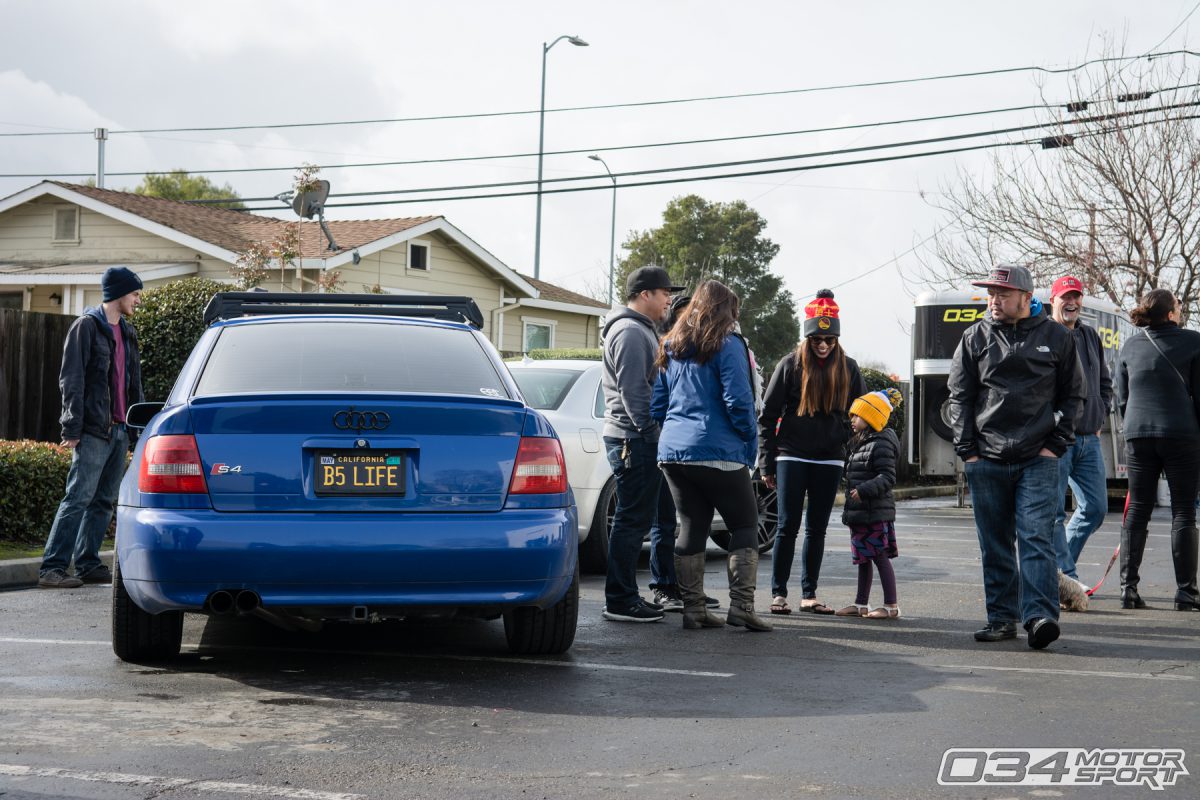 Songpol's Suzuka Grey RS7 was one of the crowd favorites, attracting onlookers for both the aggressive body lines and glorious roar from the 4.0T motor.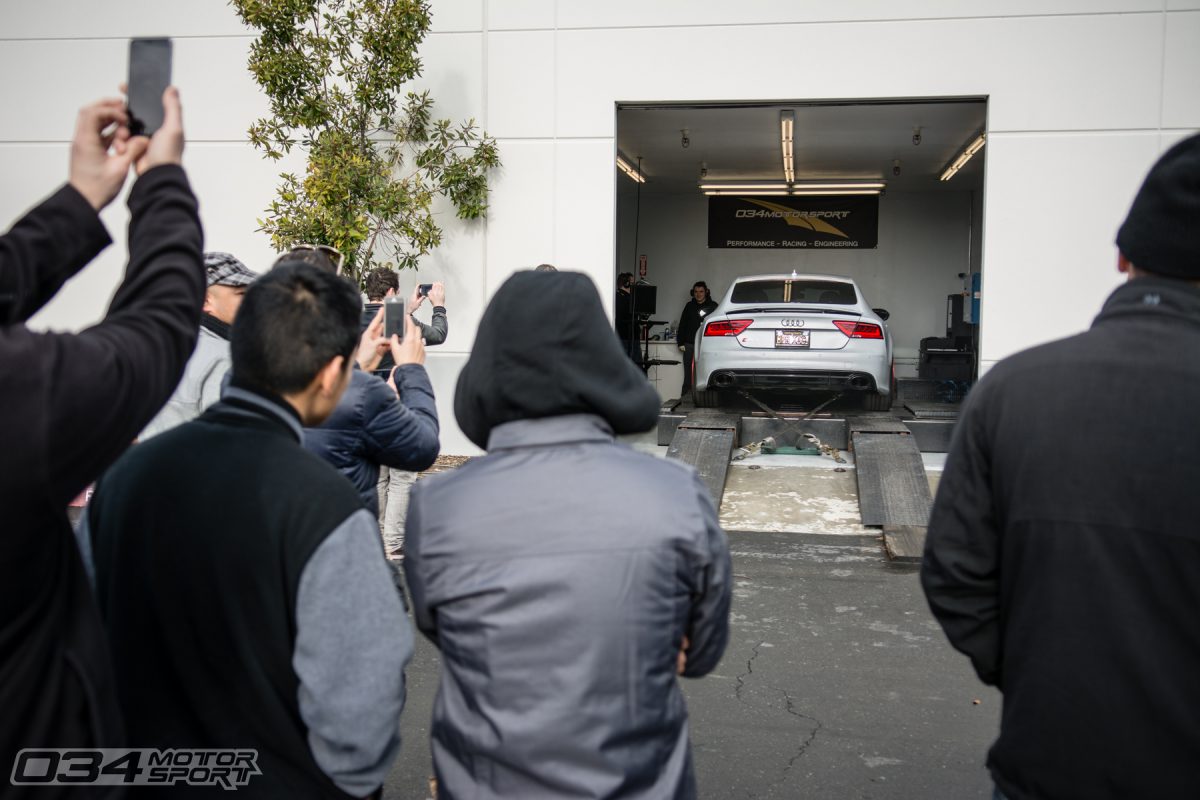 034Motorsport's President and Founder, Javad, cooked up a hearty 15 gallons of home-made chili with slow-braised pot roast to satisfy the crowd that had gathered by mid-day. Record amounts of onions, cheese, and Fritos were consumed as a result.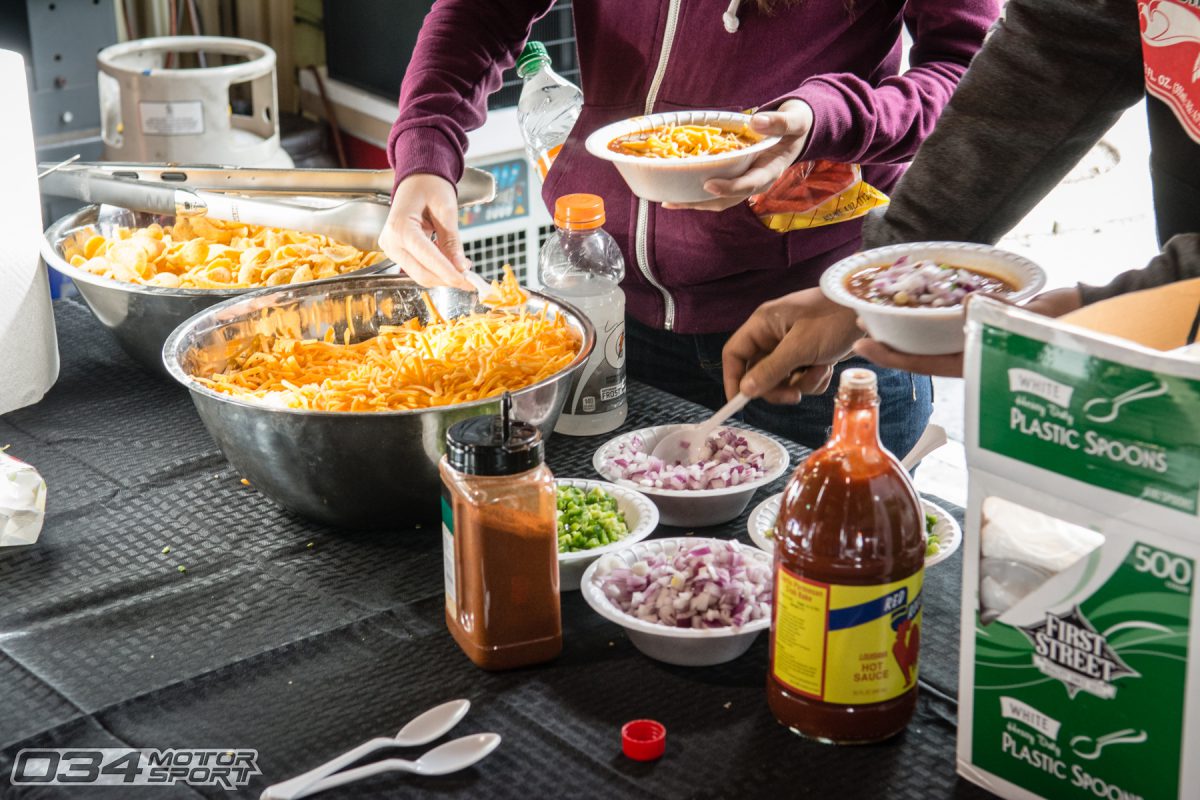 Generations of Audis and Volkswagens showed up, filling the parking lot with what seemed like almost every hue from the VAG color palette over the past 17 years.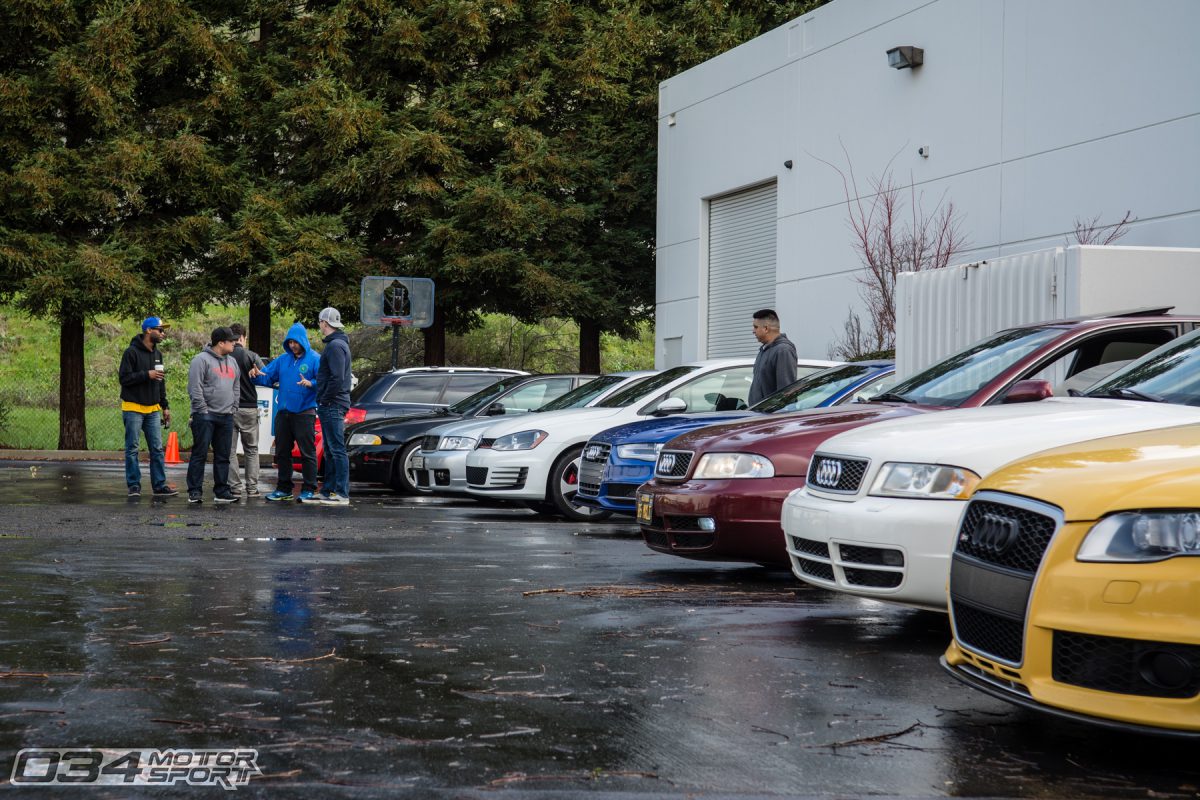 Iconic cars from Audi's history took to the dyno, including examples of the early turbocharged 5-cylinder fury and the later naturally-aspirated 4.2L V8.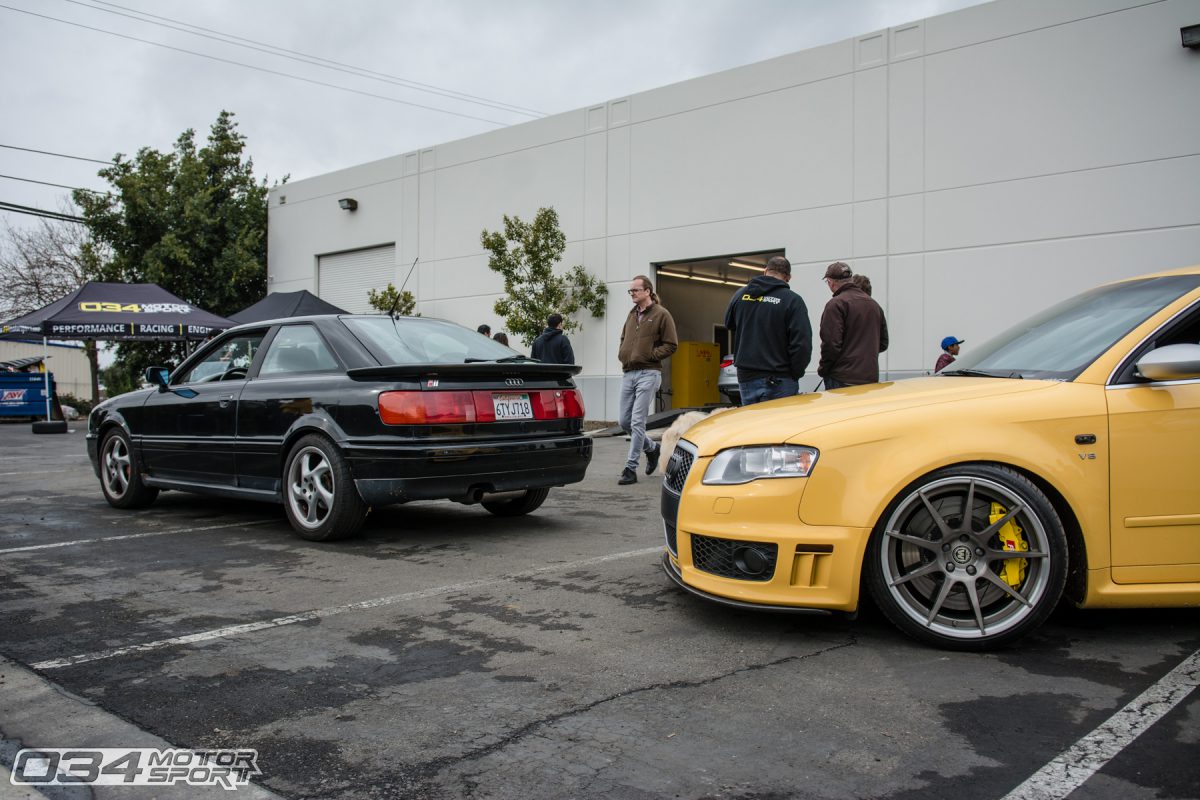 We were ecstatic to have such a great turnout for the 4th annual WinterFest, and thrilled that so many people were willing to brave the weather for this event. With no actual rain falling, it proved to be well worth it! Thank you to everyone who attended, NorCal Audi Club for organizing the meet, and to all of the 034Motorsport Team who prepared the facility and helped run a seamless Open House. With the growing success of these events each year, SummerFest 2017 will surely be the best yet! We'll see you then!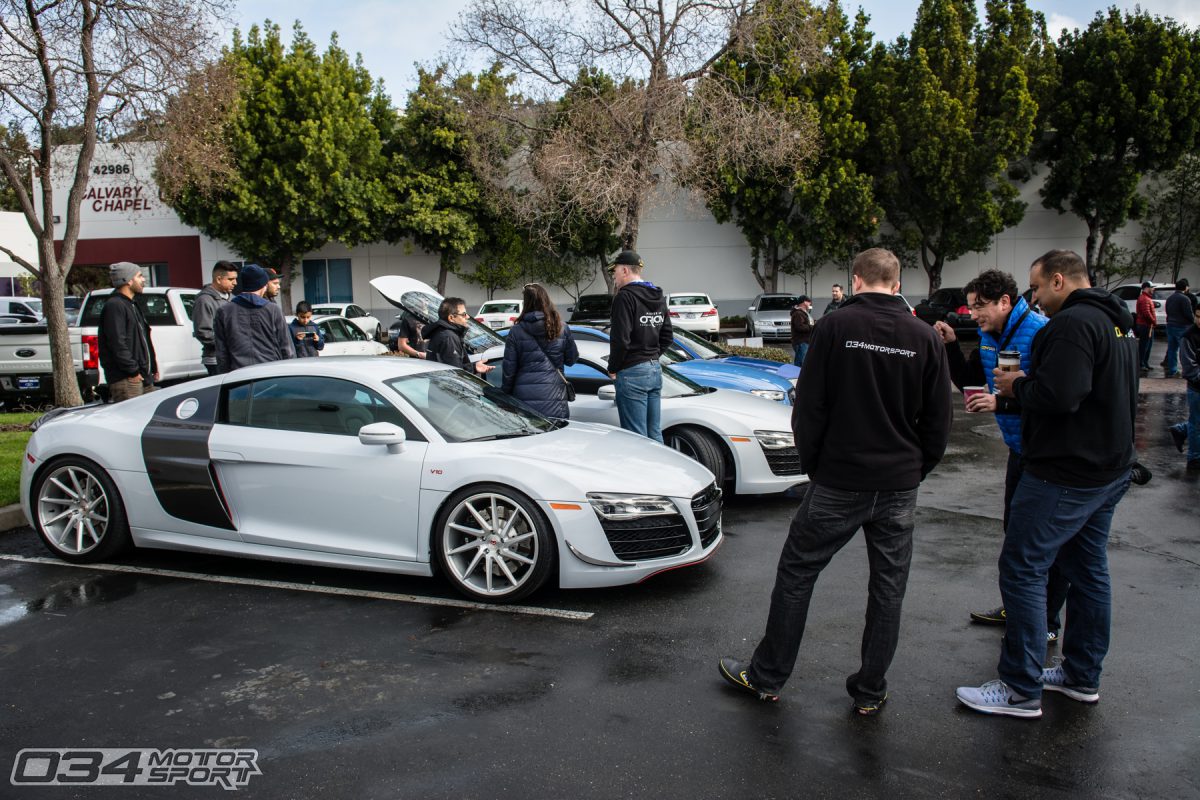 NorCal Audi Club's WinterFest 2017 | Hosted by 034Motorsport