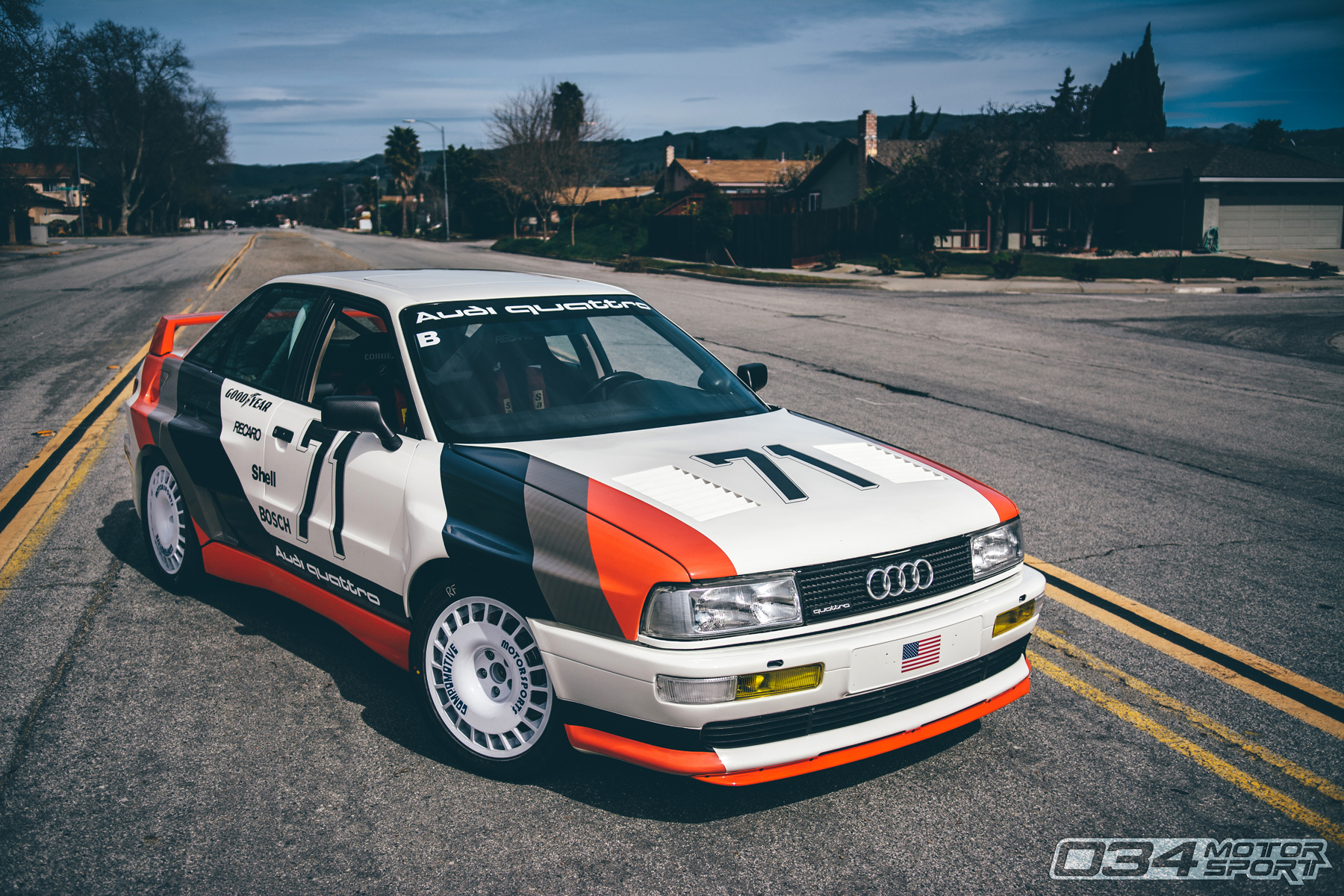 When David set out to find a secondary car eight years ago, his main goal was to acquire a "simple track car." As an existing fan of Audi, it made sense for him to seek out a proper Quattro-driven car so that he could take advantage of pavement-quivering grip in any condition. When comparing available options back in 2010, David determined that an older car would fit the bill perfectly, touting a more mechanical and pure driving experience over the electronically assisted newer cars.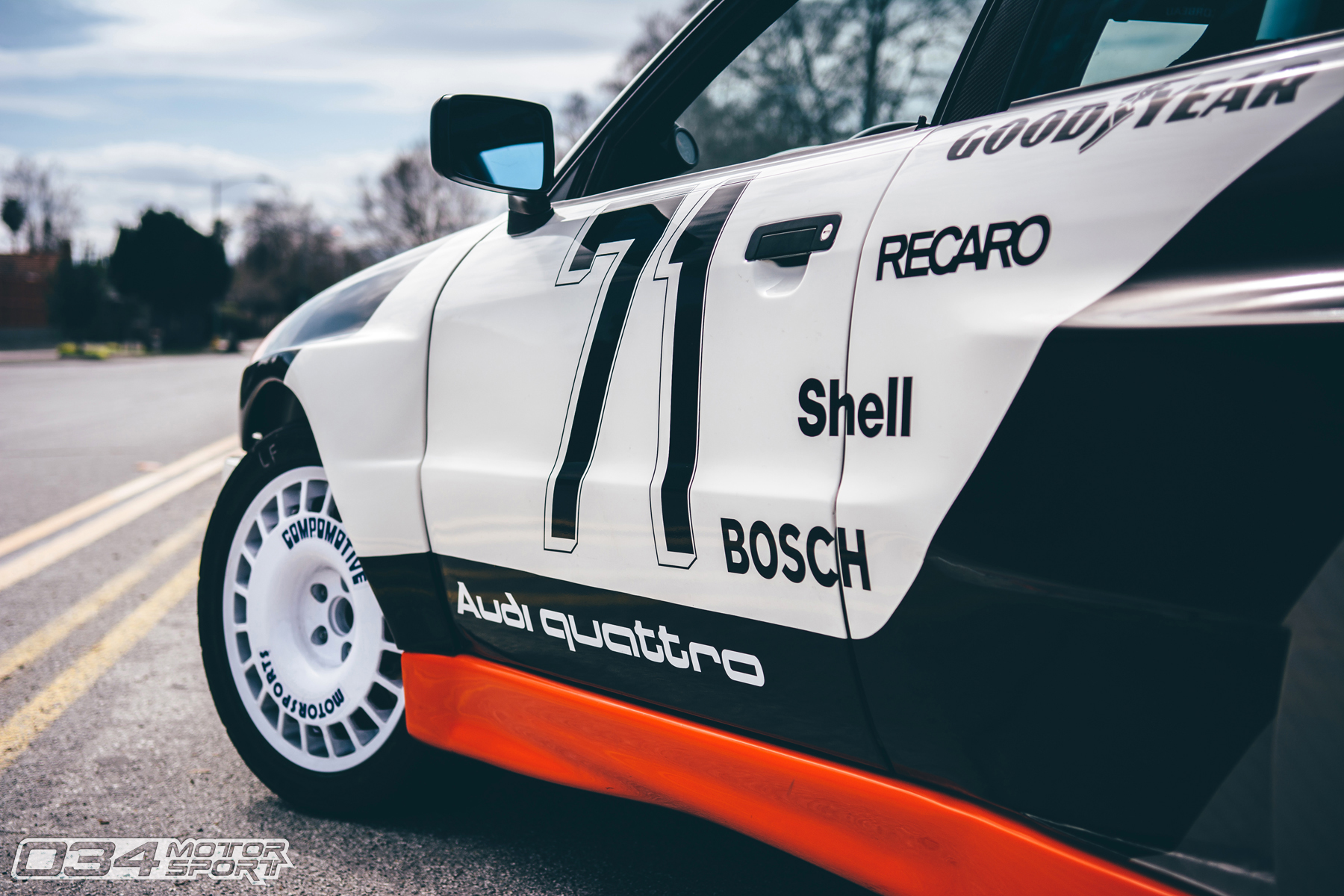 What David found was a 1991 Audi 90 Quattro 20v with the original 7A five-cylinder motor and 01A 5-speed gearbox wearing a Pearlescent White Metallic paint. A small chassis, 5-cylinder, Quattro-equipped Audi? Does it get any more iconic?! He was only missing the turbo...but that will come later.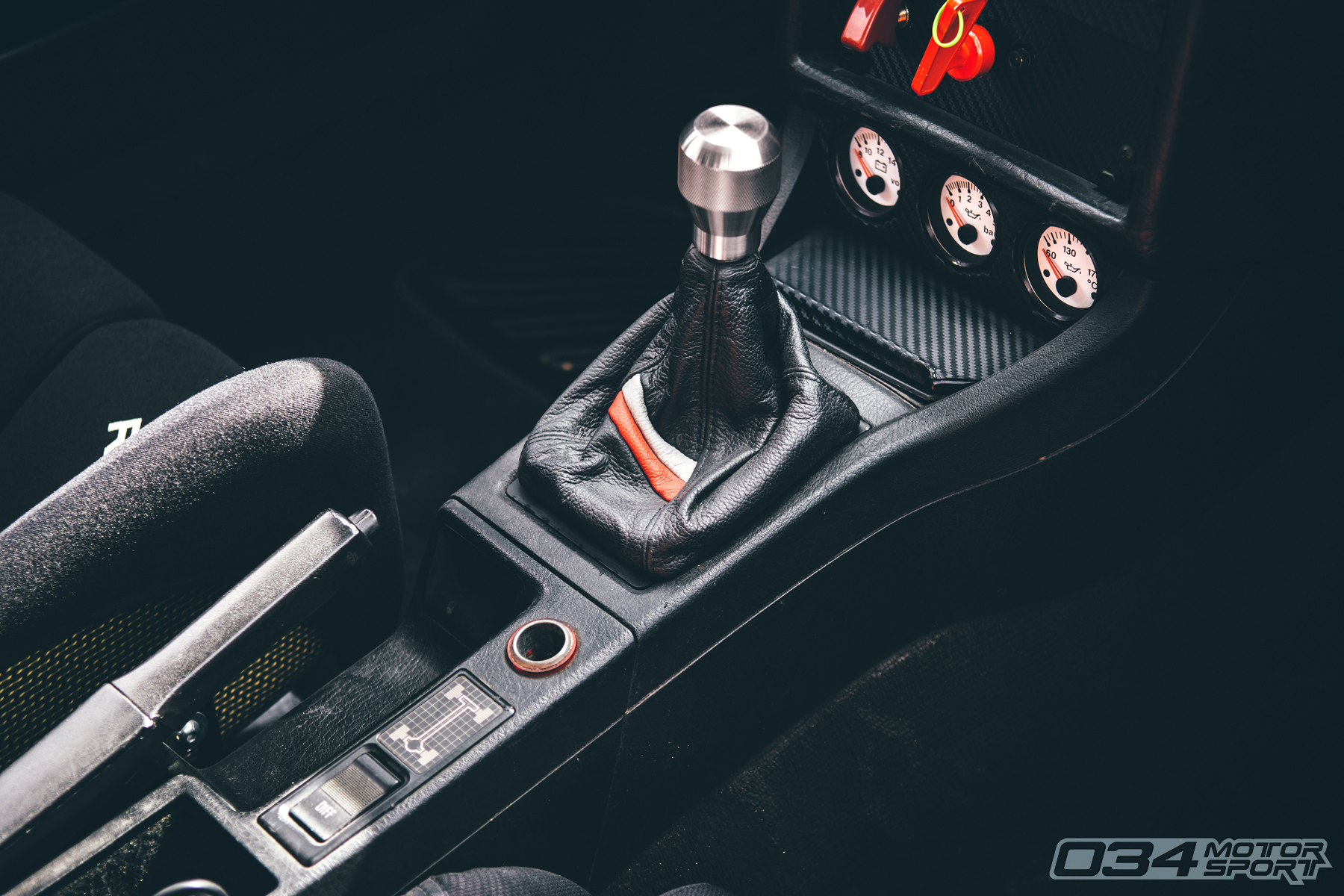 Like many car enthusiasts know, a "simple" anything can quickly escalate to a full blown build before you can say "trackday preparation." In David's case, the slippery slope all started with a "simple" 034Motorsport 7A Injector Adapter Kit in an effort to gain more reliable and consistent fueling. Seems reasonable and harmless to most people, right? The 7A Injector Adapter kit addresses a weak point with the 7A motor and even adds roughly 5 WHP while reliably improving fuel delivery across the powerband.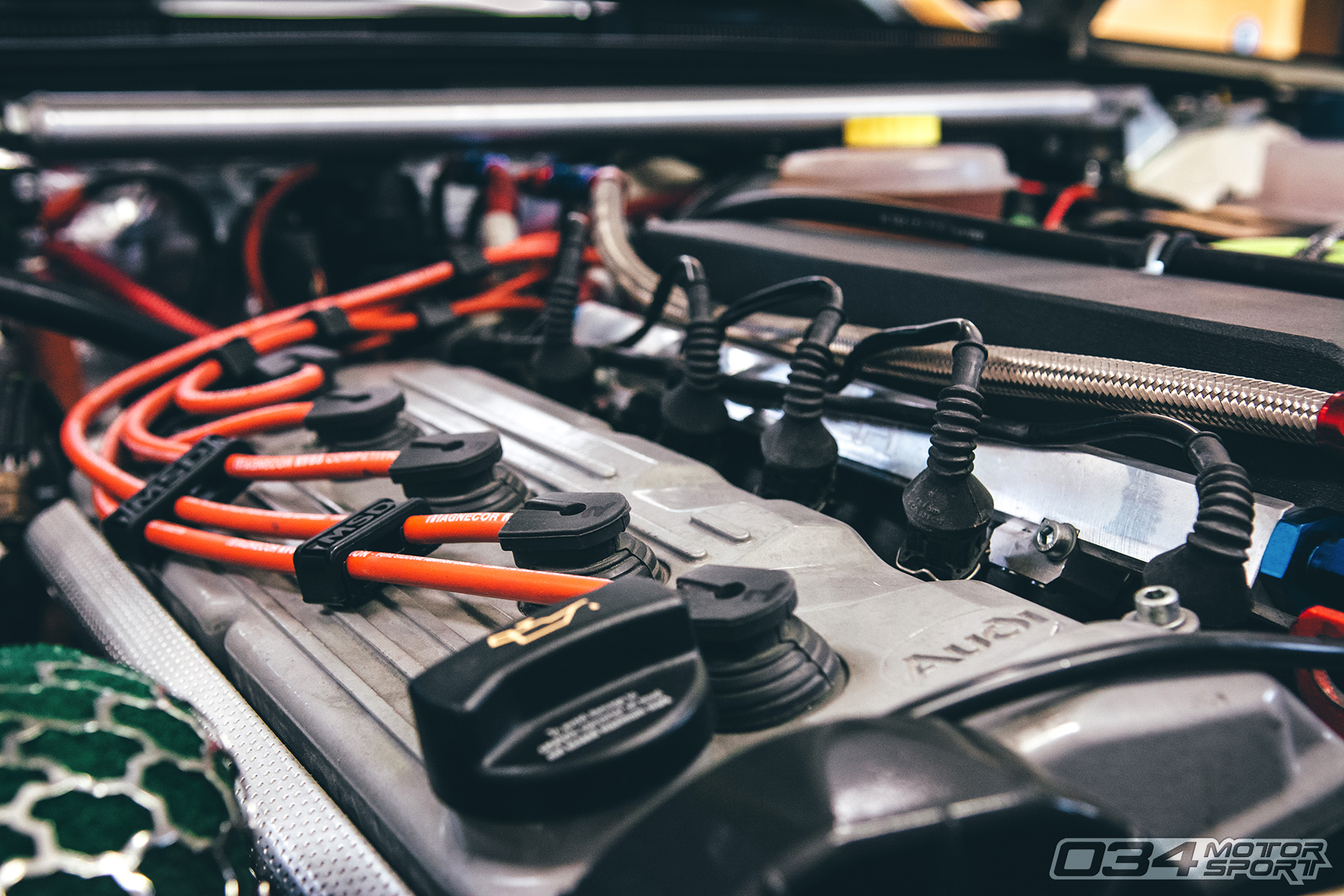 Then came the snowball effect. While researching the Injector Adapter Kit, David came across the 034Motorsport 7A Turbo Kit and his interest was piqued. He determined this would be his best route to get the desired power output he wanted from the Audi 90 Quattro. Of course, when planning to turbocharge a car for intended track use, there's a laundry list of items that crop up as "while you're in there" upgrades. First, the block was rebuilt with stronger internals to withstand the added boost from the turbo while the head was rebuilt to be more efficient and reliable.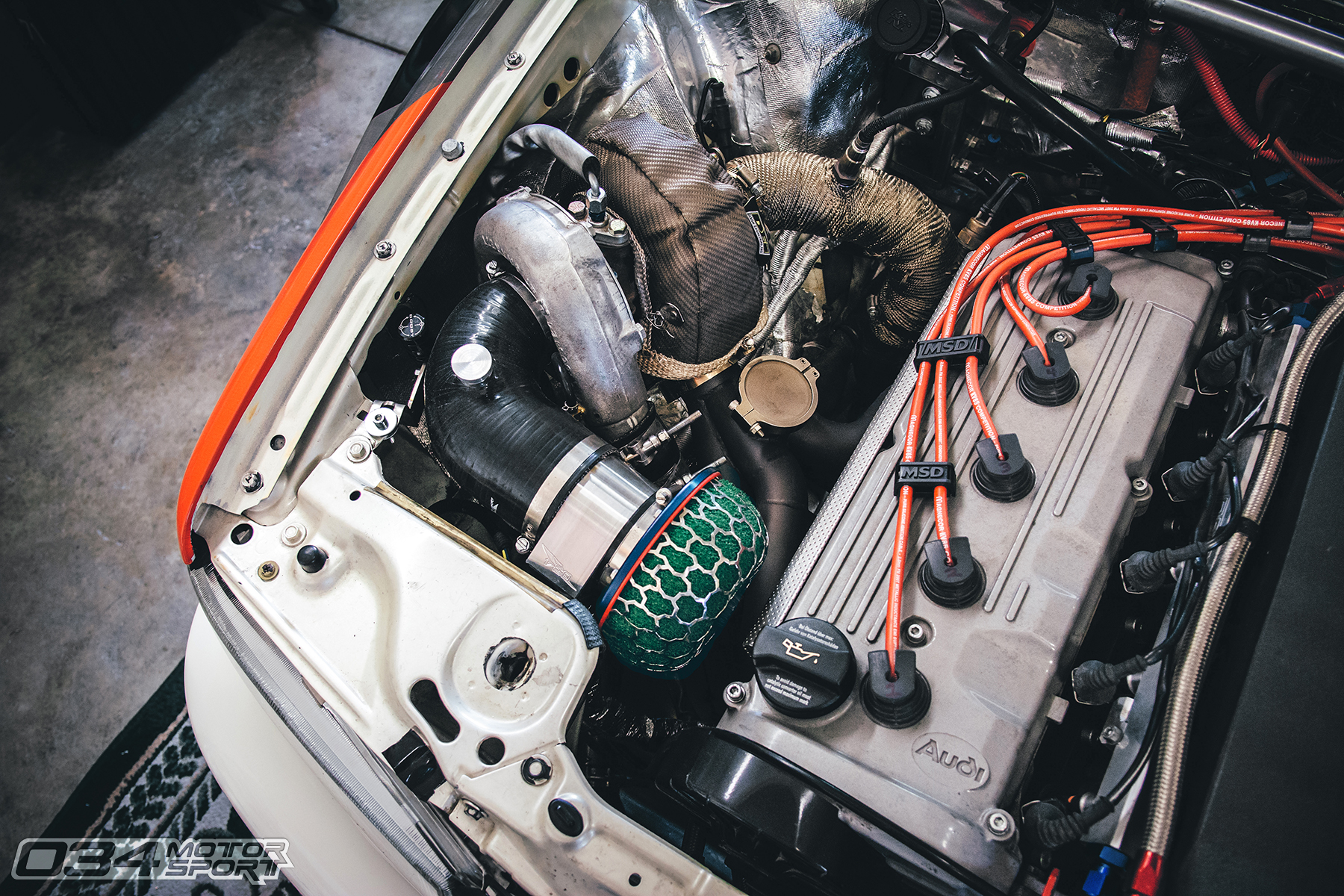 Once the motor had been completely overhauled, David sought to upgrade the factory 01A transmission to a more robust 01E 5-speed pulled from a C4 Audi S4. This way he could confidently put the newfound power (roughly 325 HP / 270 TQ on 100 Octane) down without worry while out on track. He also swapped the cast exhaust manifold for a higher flowing, custom tubular manifold finished in ceramic coating to withstand the extreme heat from the turbo.
From there, he turned focus to the suspension, braking, and interior components; converting and upgrading each one as necessary to match the car's new demeanor. A roll bar was fabricated by TC Designs in Campbell, CA, full Ground Control coilover system installed with Koni adjustable struts, 4 Piston Brembo Front Calipers with 330 x 32mm discs and 311mm upgraded rears. The list goes on and on, but this "simple" track car build is only just getting started.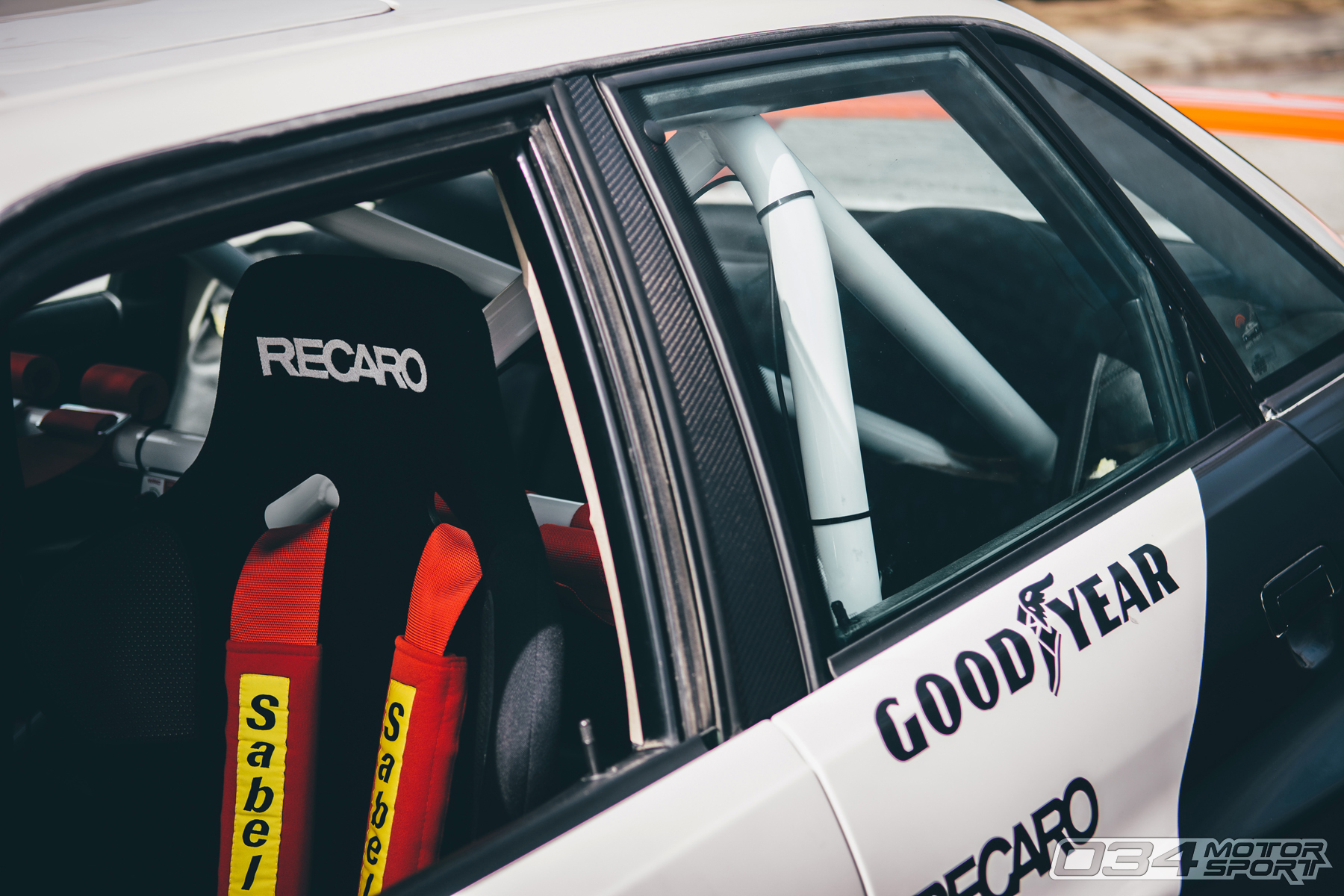 By now you've undoubtedly noticed that David's 90 is no longer a uniform shade of Pearlescent White Metallic, nor does it carry the factory body lines of the small chassis Audi sedan any more. During the process of the build, David got his hands on a set of fiberglass flares from Europe designed to mimic the Sport Quattro look on the long wheelbase UrQuattro. With the UrQ the flares were destined for no longer in the picture, David turned to the 90 and decided to make the kit work there.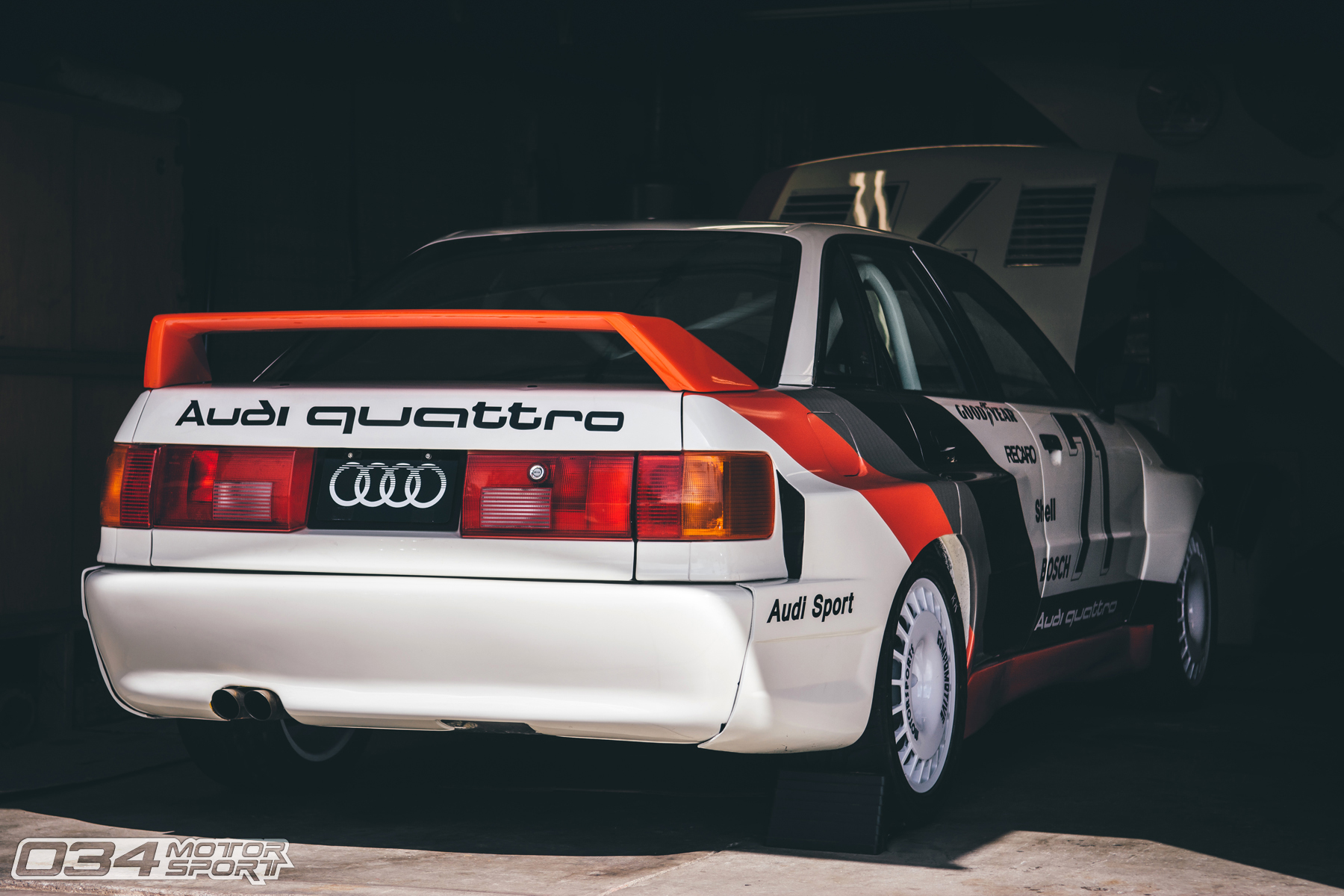 After carefully researching a body shop to help tackle the work involved in molding an UrQuattro kit to an Audi 90, David came across Automotive Enterprises in San Carlos, a place that mainly specializes in Corvettes , however the owner was looking to branch out and work on something different at that time. It was a match made in heaven! The owner was courteous enough to let David come into the shop after hours and help with the body work on his 90 as well. It was no easy feat, but after some time and lots of sanding, the flares were on and the car was ready to be resprayed Alpine White (L90E).


To put the finishing touches on the car, David turned to a local printer who helped create the vinyl to mimic that of the 1989 Audi 90 Quattro IMSA GTO livery. Finally, a set of 17x8 Compomotive TH1780 wheels shod in 255/40R17 Bridgestone RE-71R tires complete the period correct look and help put the power to the ground.
After 6 years of building his "simple" track car, David's Audi 90 was finally ready for the first proper shakedown at Thunderhill Raceway in December of 2017, and it was a success! Now only a few months after, he continues to enjoy his creation and plans to stretch the 90's legs on-track whenever he gets the chance.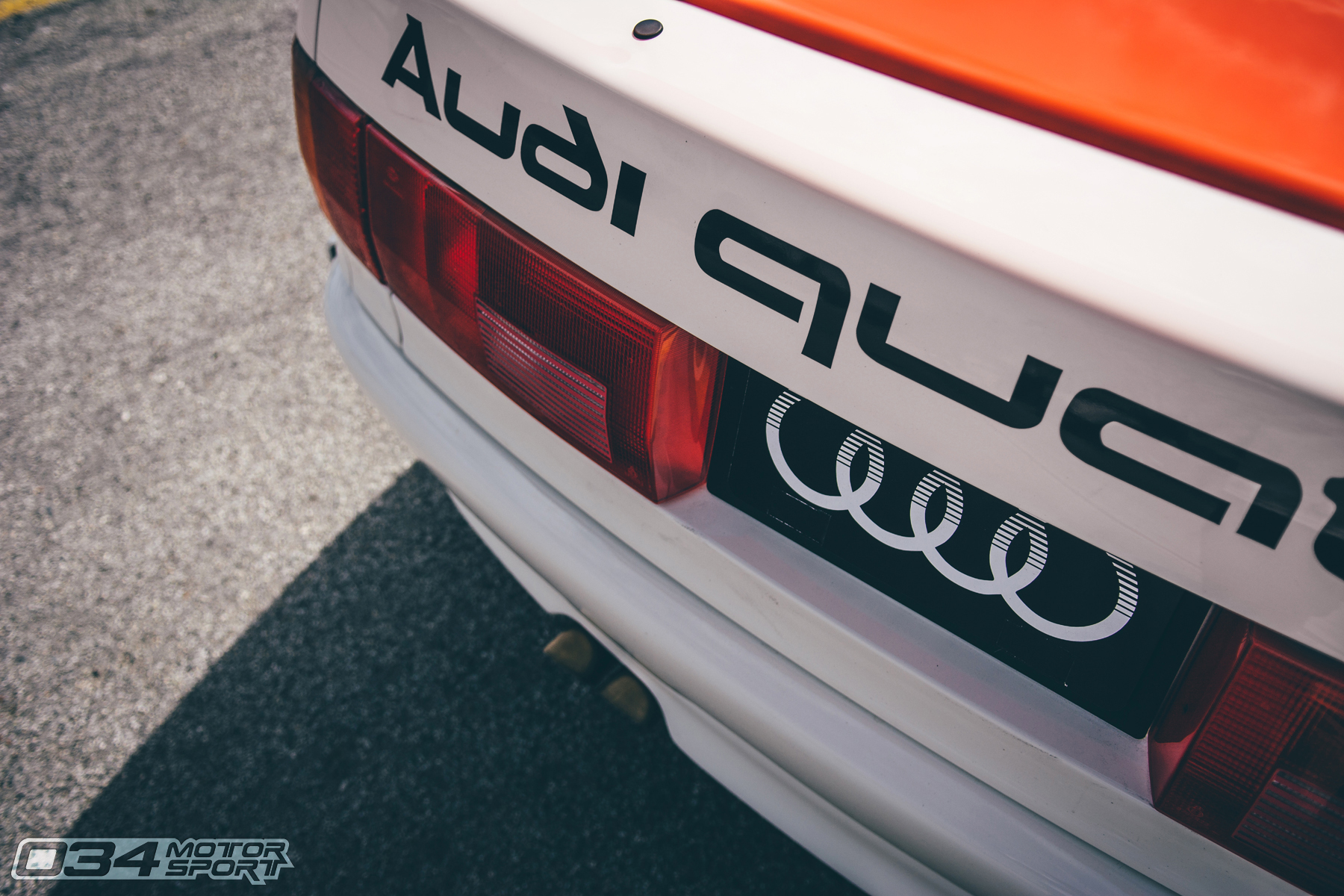 Like almost anything car related, nothing ever goes as planned. Whether it's a simple spark plug change or a complete motor rebuild, plans change and evolve in the moment. What started as a "simple" track car for David evolved into the Audi 90 Quattro IMSA GTO Tribute car you see before you. Did he have any idea he would build this car when he initially purchased it? Certainly not to this extent.
The most important thing is he stayed committed to the project, showed patience when wrenches were thrown in his plans, and was whole-heartedly involved from beginning to end. Setbacks happen, parts are discontinued or damaged in shipping, helpers lose interest halfway through, and that's the nature of a long term project. Regardless of the hiccups throughout, David kept his eyes on the prize and now gets to enjoy a truly unique car. See folks, hard work and perseverance do pay off.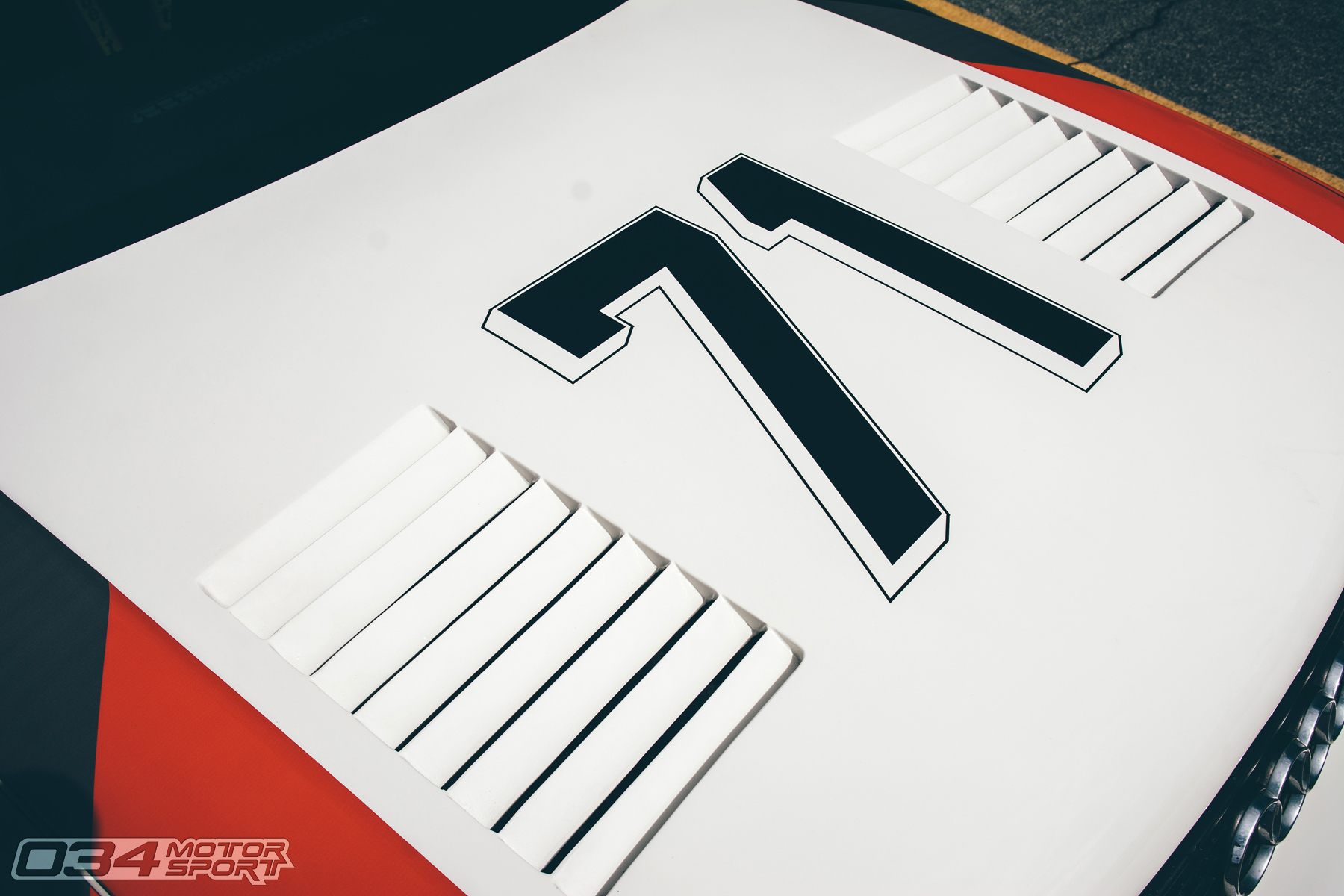 When asked about his car in its current state, David modestly quoted Han Solo referring to the Millennium Falcon; "she may not look like much, but she's got it where it counts, kid."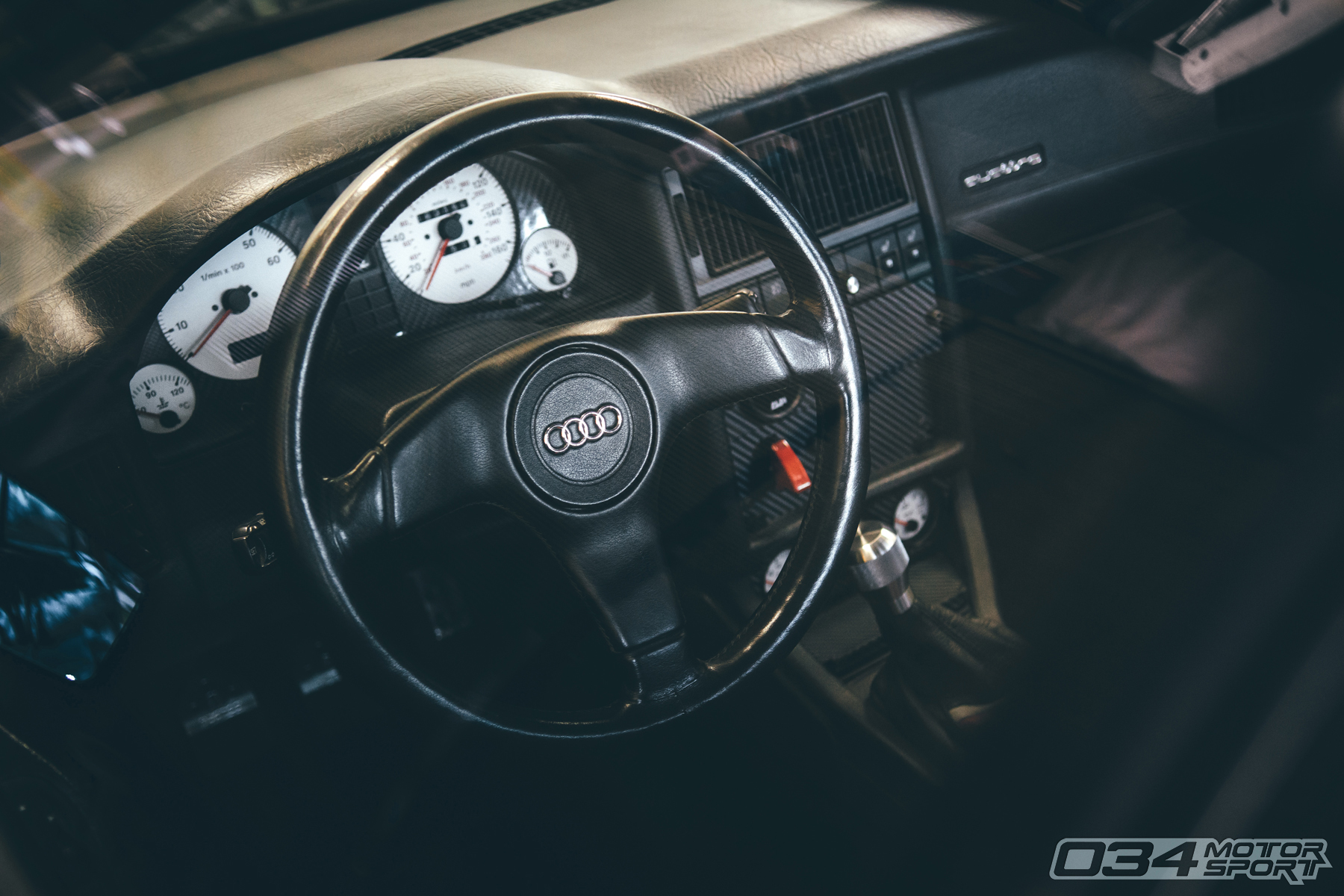 Featured Products | David's 1991 Audi 90 Quattro IMSA Tribute
034Motorsport 7A Turbo Kit for Audi 90 Quattro
034Motorsport Wheel Studs for Audi 90 Quattro