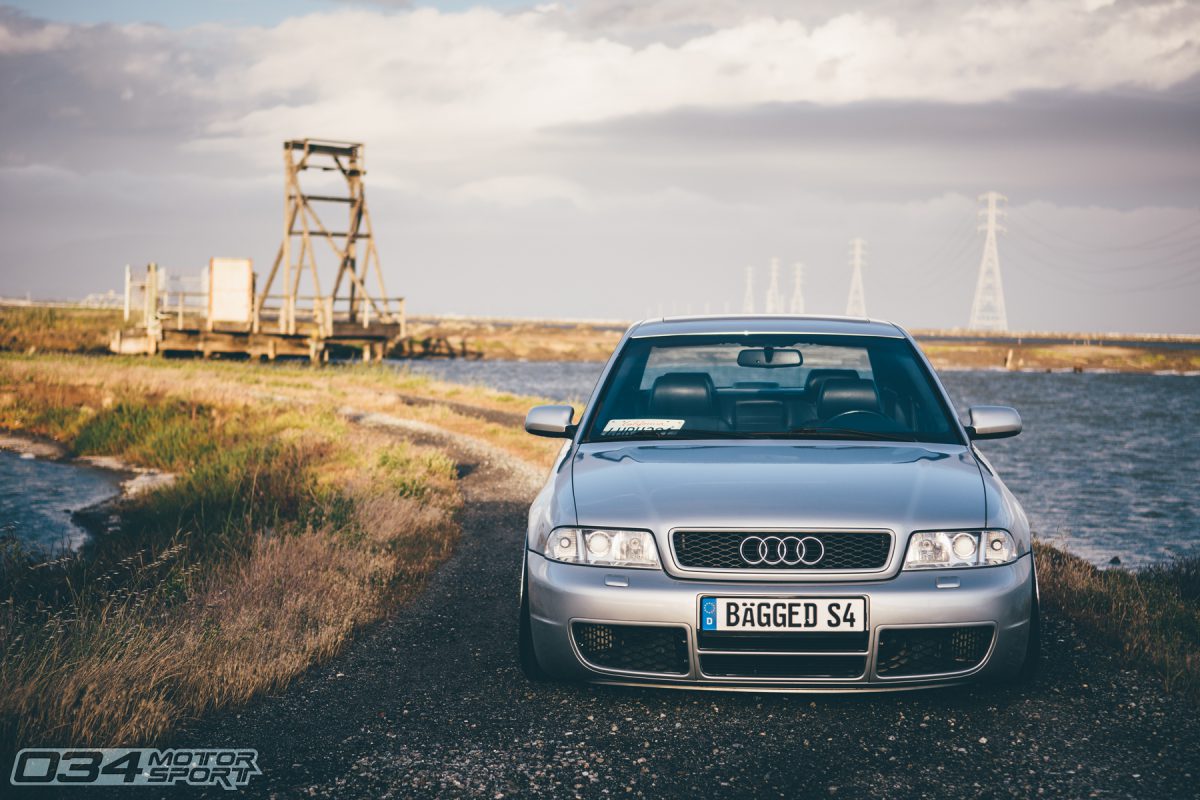 The Audi B5 chassis has proven to be a persistent and strong platform since it's birth in the mid-1990's. Furthermore, the B5 S4, equipped with the infamous 2.7T Biturbo engine escalated Audi to new performance levels for the time. A strong V6 motor, two turbochargers, and a legendary all-wheel drive system; what's not to love? It has since become a cult classic in the past 15 years of existence, and market prices now allow almost anyone the chance to own such a vehicle. Once you factor in the cost and complexity of maintenance and repairs, however, it becomes apparent that the brave and technically-inclined are best able to reap the spoils the 2.7T has to offer.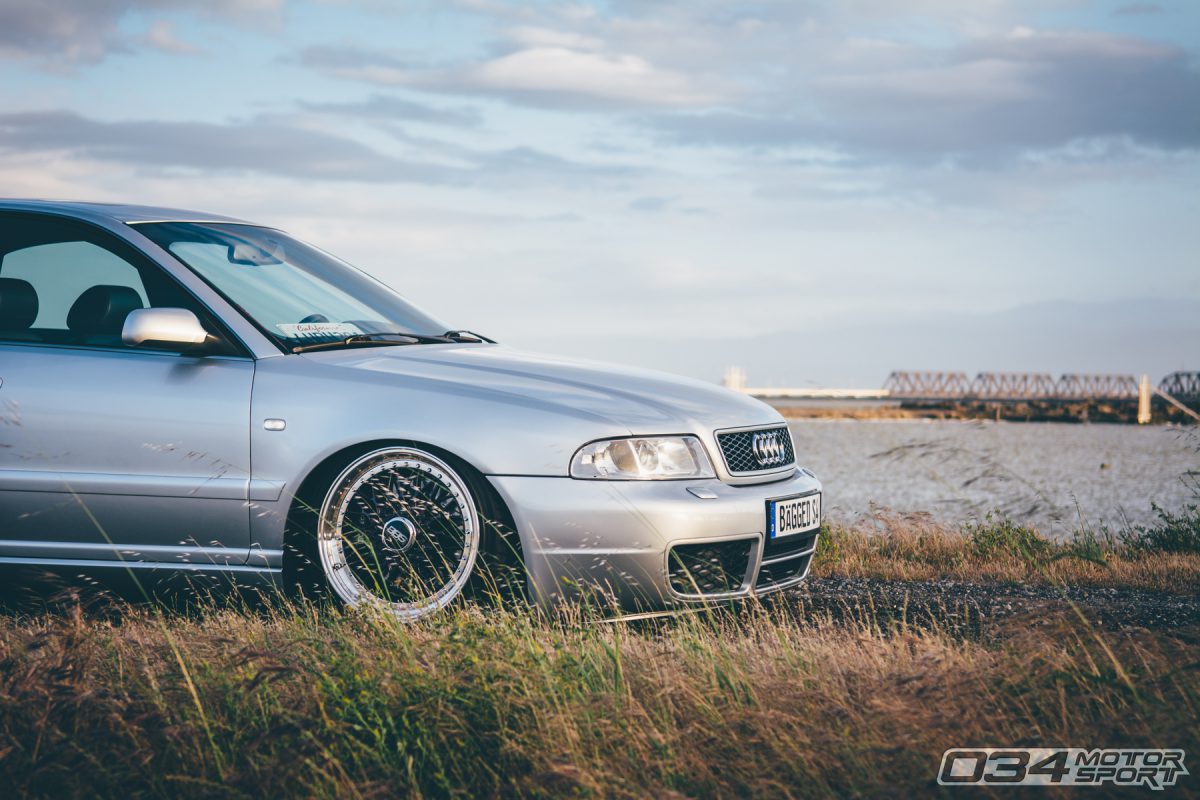 Nick Velasquez knows the joys the S4 has to offer full well. And like the B5 chassis, he is persistent and stands strong in his vision of what he wants from a car. He found the 2000 S4 you see here after an unfortunate turn of events in 2011, when his old car (another B5 S4) was significantly rear-ended and totaled. Yet as a phoenix rises from the ashes, another S4 reared its head up for sale that was even better than the last. This new car was pampered through life, and became the obvious choice for Nick's B5 redemption.


Every corner of this car looks as clean as the day it left the factory. The leather interior is supple, and retains its deep black hue. The paint is vibrant and buttery smooth. Pop the hood, and aside from the Carbon Fiber X34 Cold Air Intake, it appears original as the factory intended. Looks can be deceiving however. Should you choose to investigate further, you'll notice upgraded Bosch EV14 550cc Injectors, ceramic coated exhaust manifolds, water/meth injection, and RS6 turbos hiding in plain sight. A Bosch 044 Drop-In Fuel Pump Kit ensures the fueling requirements for the upgraded turbos are met with ease.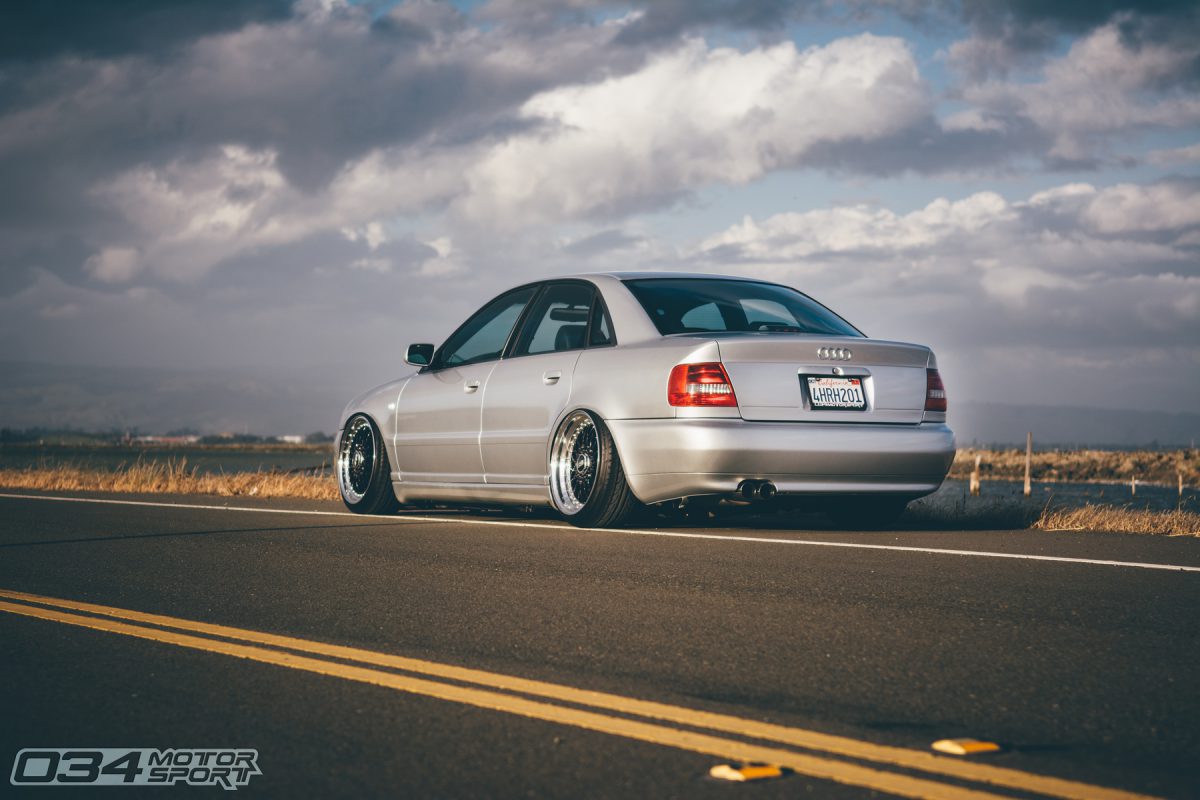 Nick's previous S4 was fitted with a coilover suspension to enable him to get the car sitting just how he wanted it. With his new car, he wanted the same adjustability in ride-height without sacrificing drivability over speedbumps and into driveways. Naturally, this led to an air suspension setup from Airlift. There will undoubtedly be skeptics out there regarding the suspension in regards to handling, but with the Solid Adjustable Rear Sway Bar, Rear Subframe Reinforcement Brackets, and Motorsport Rear End Links, this car can carve up the corners with the rest of them.


The coup de grâce for Nick's silver B5 was the choice to run a set of 18" BBS Super RS wheels, sourced and customized by MemoryFab. Over time, the B5 chassis has earned a timeless look, and nothing suits the body lines better than a timeless, mesh BBS wheel. As with any good wheel, it all comes down to the presentation on the car. In order to get the 18x9 and 18x9.5 wheels to sit to Nick's liking, he installed 034Motorsport Front Upper Adjustable Control Arms and 034Motorsport Rear Upper Adjustable Control Arms for ample adjustability.


The attention to detail, and level of thought that has gone into this car is what every B5 S4 deserves. No stone has been left unturned so-to-speak. Cosmetically, the car shines and stands apart from the rest, while its heart yearns to go fast at a moment's notice. Quality is the word that comes to mind when looking upon this particular S4, and it really shows. No corners were cut or expense spared along the way. In a market of cheap and molested B5 S4s, this car is a survivor. Kudos to you, Nick V.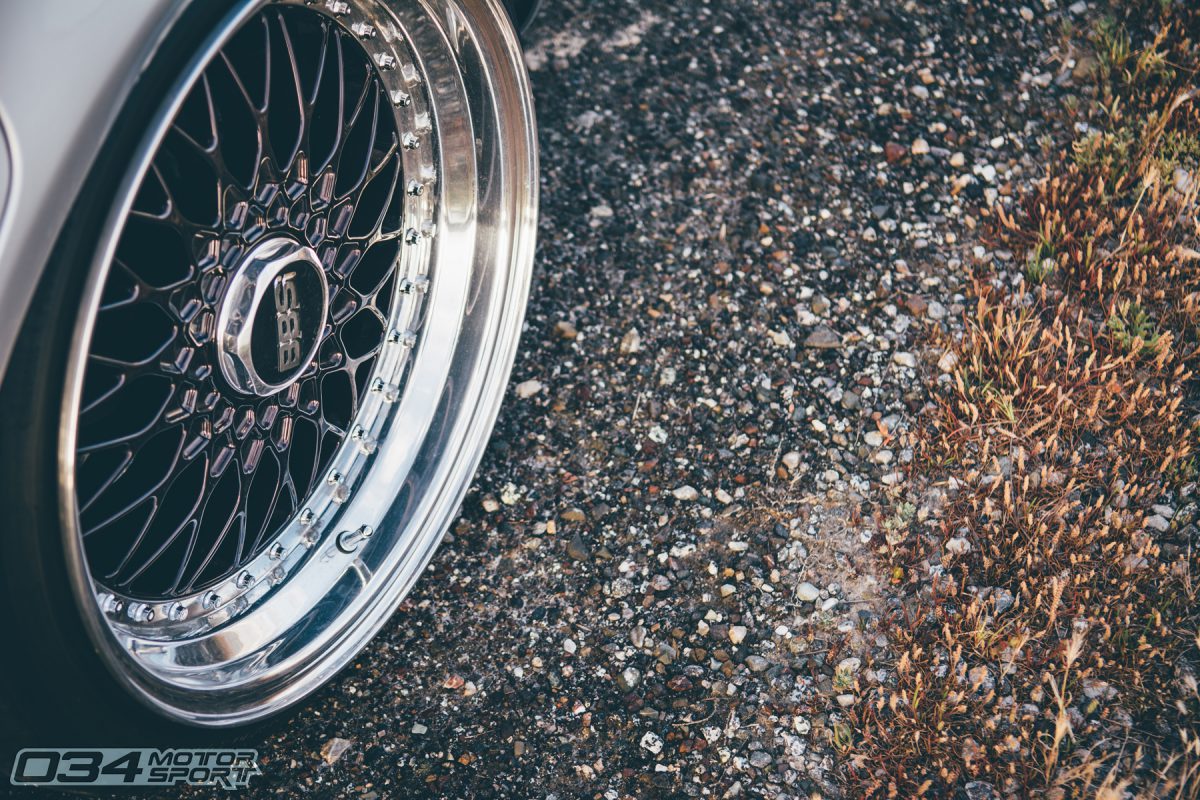 Featured Products | Nick V's Stage 3 B5 Audi S4
034Motorsport Bosch 044 Drop-In Fuel Pump Kit for B5 Audi S4