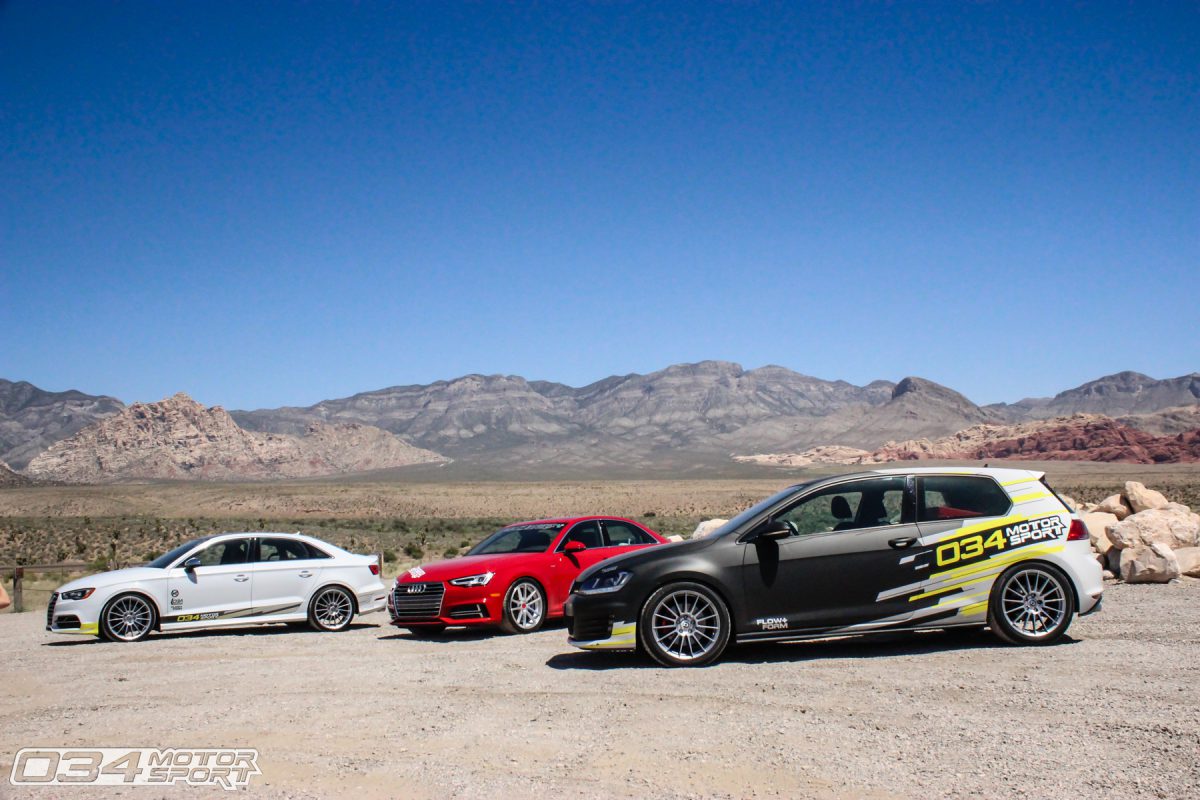 Now that we've had ample recovery time from the madness that is Wuste Vegas and the relentless desert heat, we're here to share some photos of our journey to sin city for 034Motorsport's first show of the year.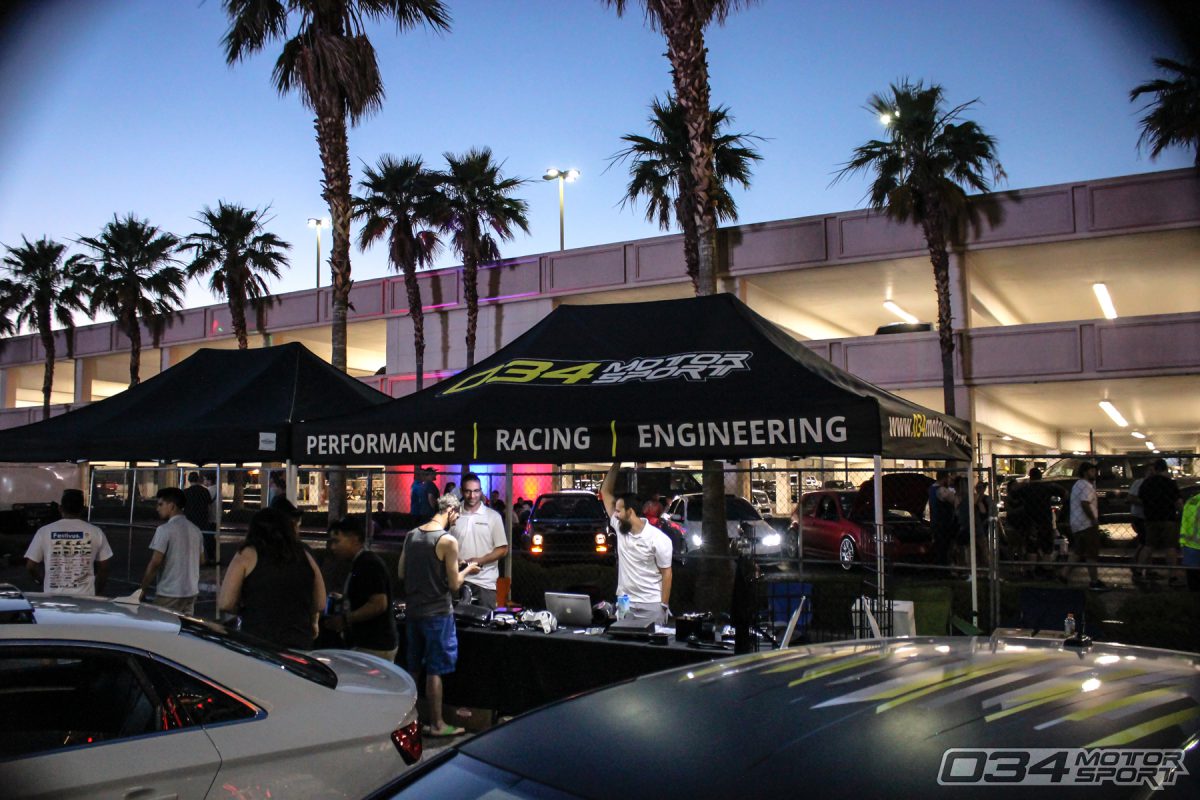 It was fantastic to see so many awesome builds, talk shop with customers and vendors alike, and hang out with some of our awesome dealers. Our presence at this show was bigger than ever and had the booth bustling with customers (free beer helped). All in all, it was a great dress-rehearsal for our enhanced show presence this year with Waterfest, Fastivus and Big-SoCal Euro ahead. We look forward to seeing many of you at these upcoming West-Coast shows!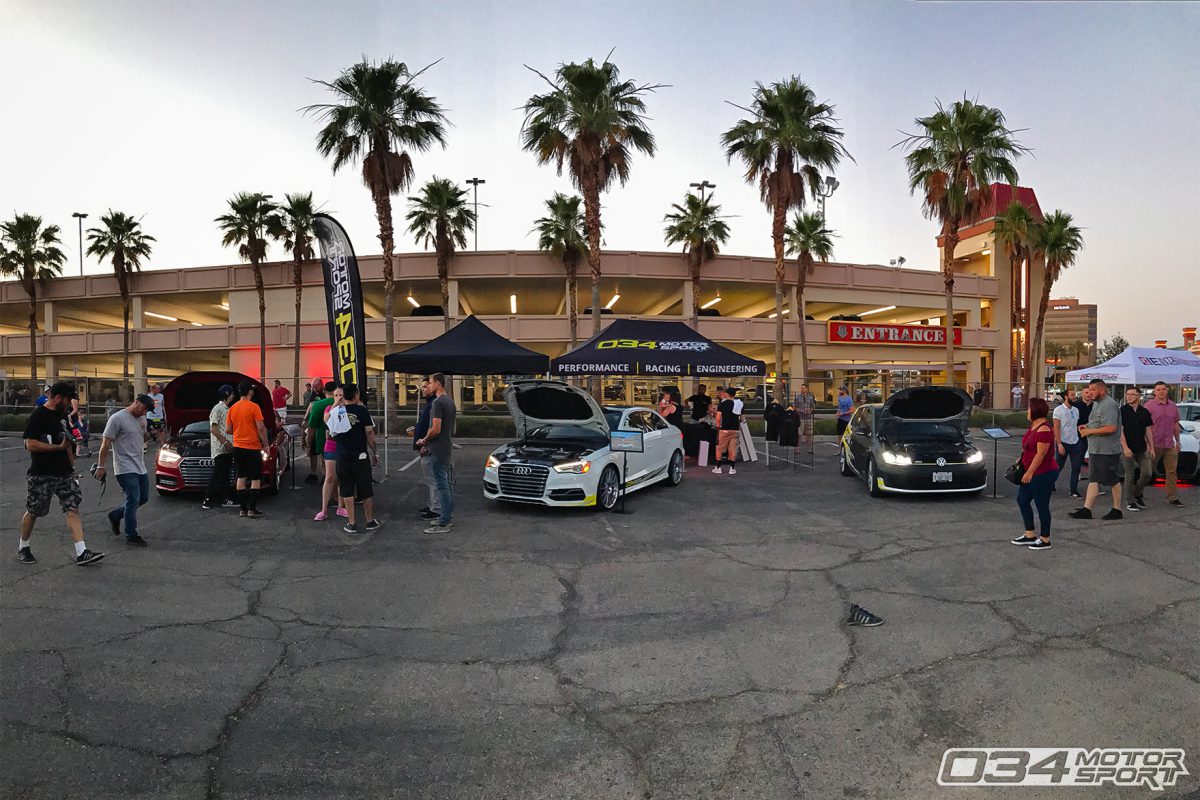 We took the opportunity to make the most of the 1200 mile round trip journey to flog three of our 034Motorsport Development Vehicles through the deserts of Mojave, Red Rock Canyon, greater Las Vegas and Death Valley. Three members of our Sales Team brave enough to risk the desert heat did their best to mimic a Top Gear road trip with radios in hand, along with insults and banter aplenty as they drove through some of the best driving roads in California with tons of fascinating geography.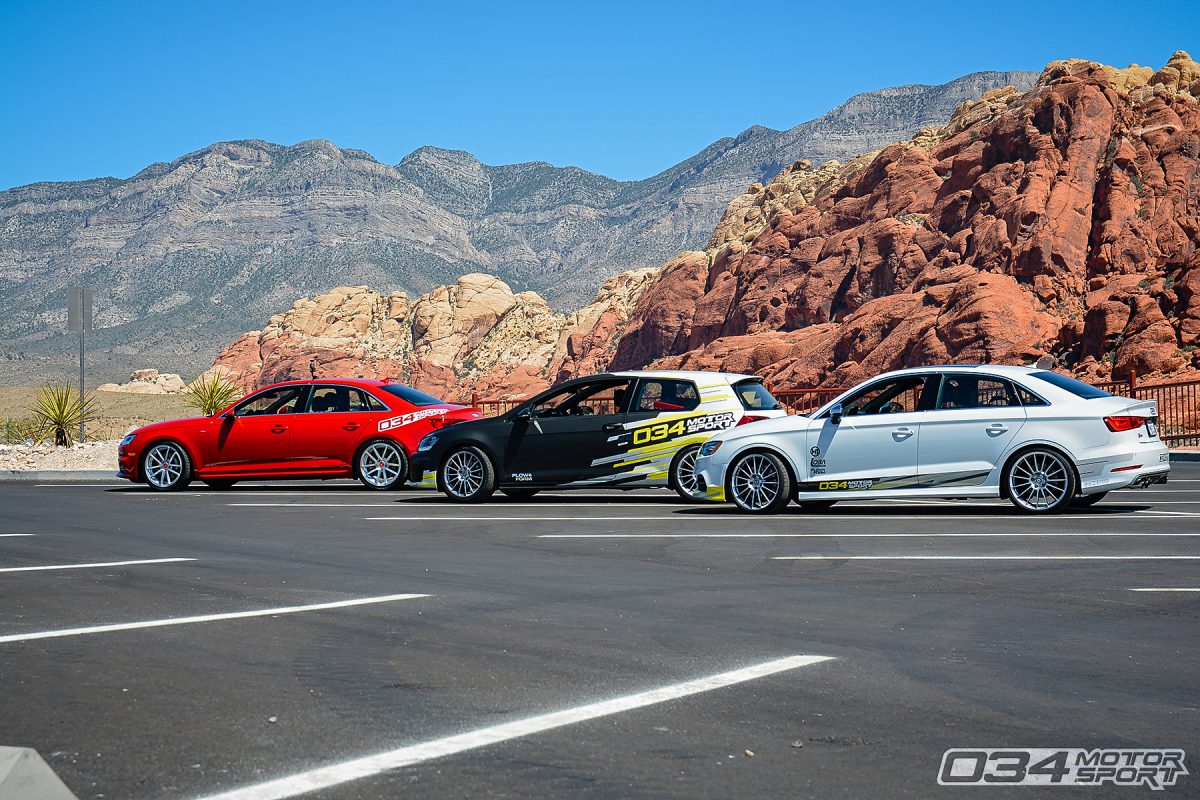 The cars being subjected to the 25,000 feet of elevation gain and 120-degree temps were the 034Motorsport Project MkVII Volkswagen GTI, R460 8V Audi S3, and the Dynamic+ B9 Audi A4. Our Global Director of Sales, Troy, spent most of his time in the Tango Red A4 outfitted with some prototype suspension, exhaust and engine bits (stay tuned!), as well as an array of B9 Audi production upgrades including:
Beyond the 034Motorsport B9 parts catalog being thrown at our Development A4, 19" Rotiforms shod with meaty 265/35 RE-11 tires were installed to get the most from the suspension upgrades.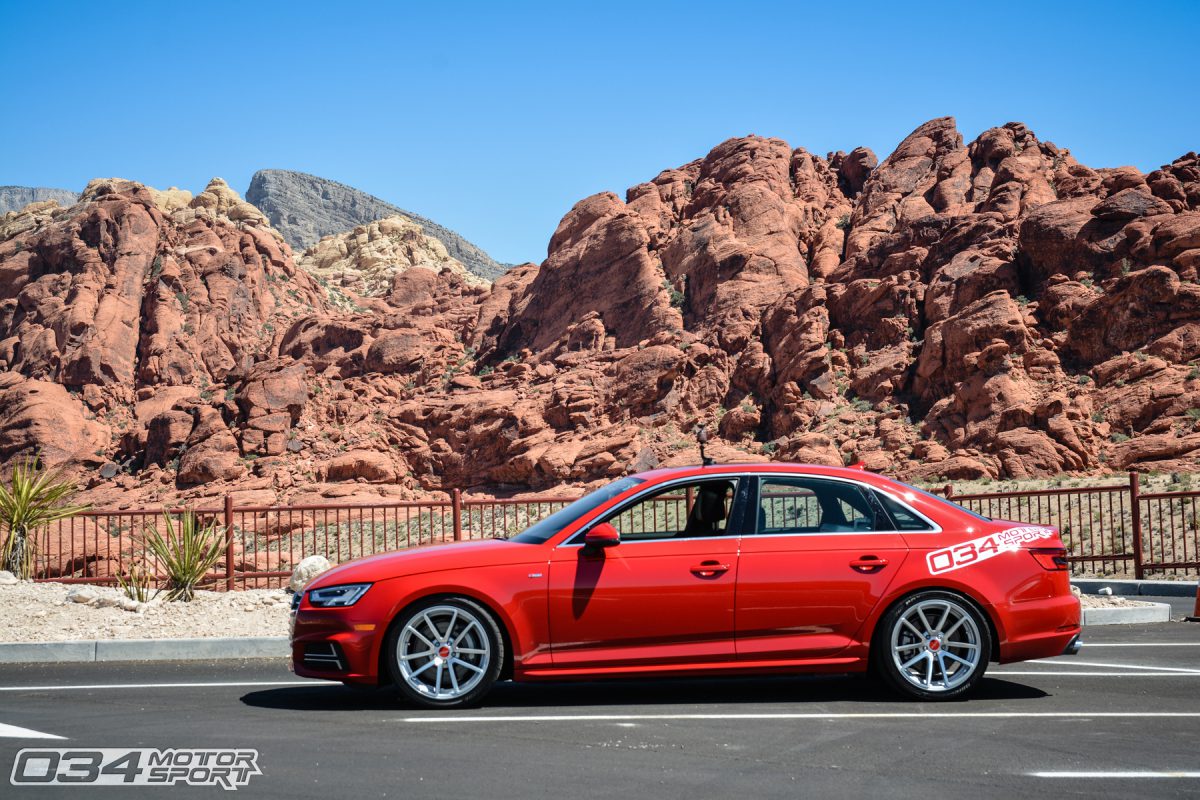 Of the three cars, the A4 was the one that surprised the 034Motorsport team the most. After all, it's just an A4, right? In reality, the new B9 chassis is worlds more composed than the preceding B8/B8.5. The DSG transforms this car into a satisfyingly snappy family sedan, and with our complete package of bolt-ons, the B9 A4 is extremely nimble and fun with monumental grip. If you haven't driven one yet, we suggest you do so ASAP.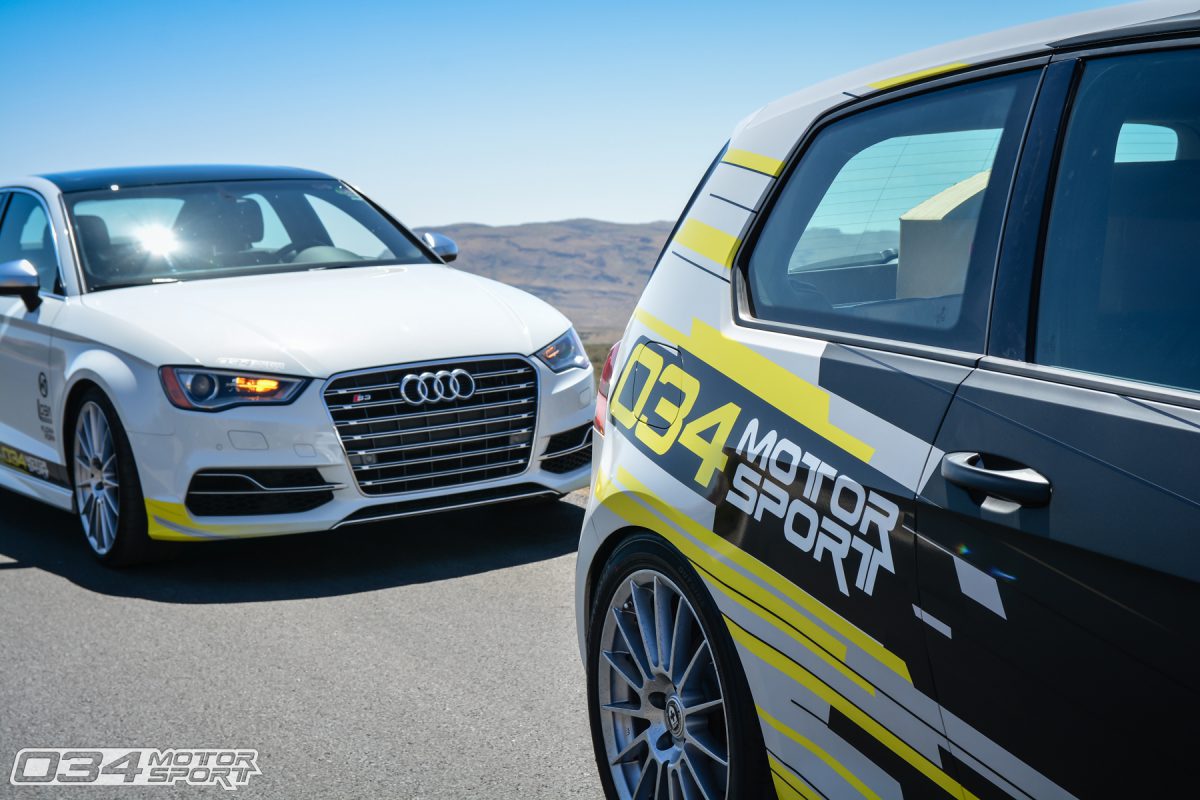 For those who are more in-tune with the MQB chassis Audis and Volkswagens, don't worry. We remembered to have loads of fun flogging these nimble cars through the desert as well.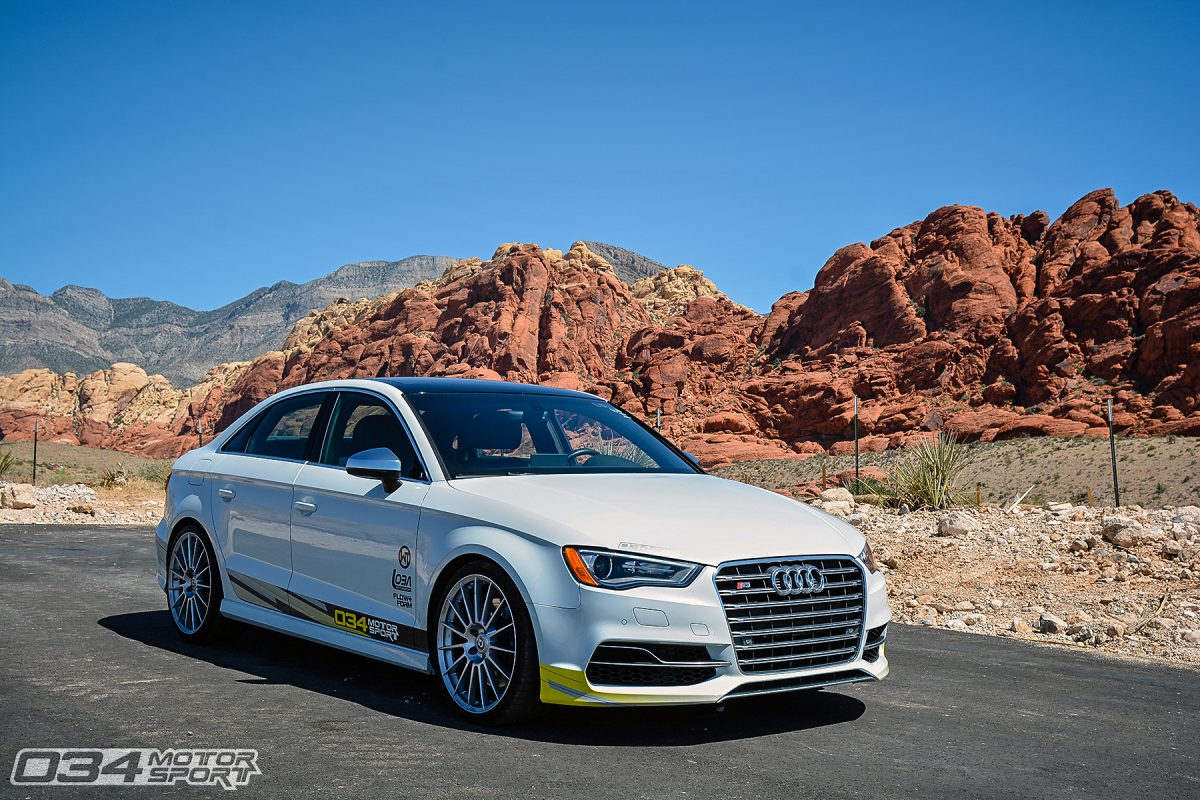 Overall, Wuste 2017 was incredibly successful for all. It was the perfect kick-off for show season this summer, and we can't wait to see everybody at the upcoming west coast events! Be sure to check out our Events Page to see where we'll be next.