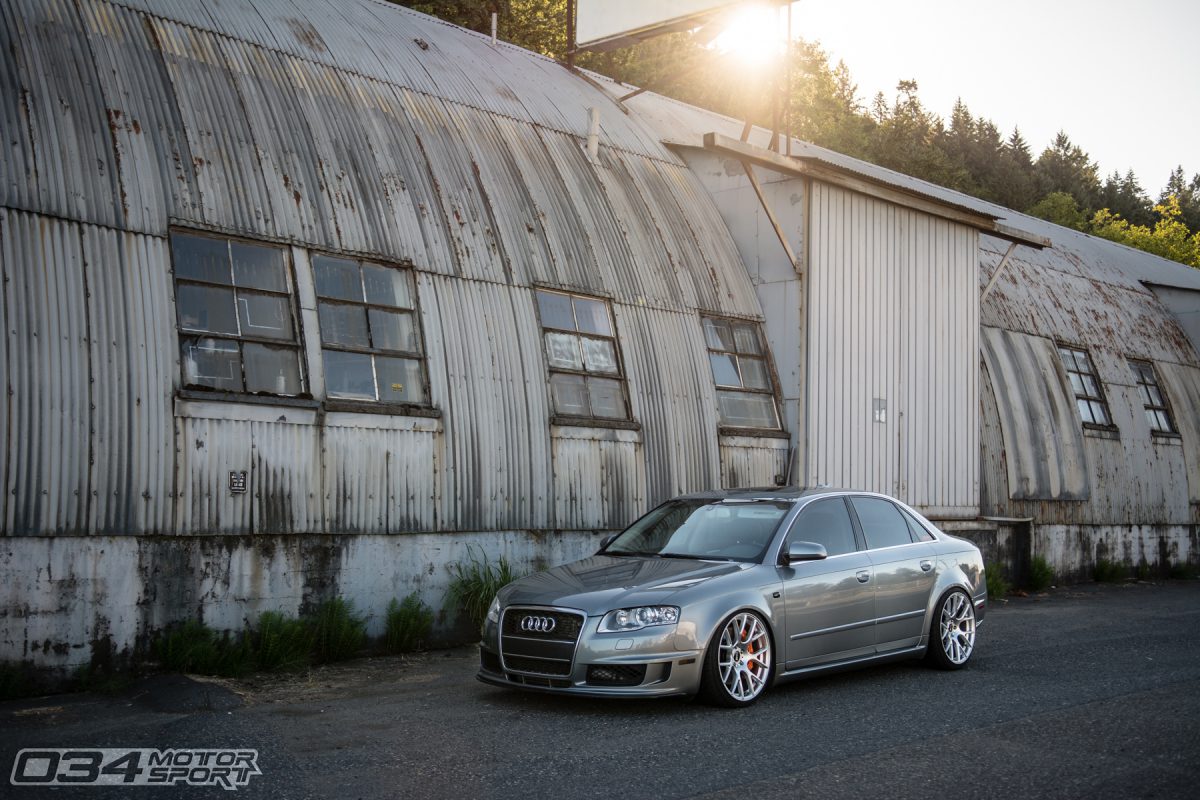 I first met Trent back in 2009 at a local Audi meet in Denver, Colorado. He arrived in his Quartz Grey Metallic A4, while at the time I too was driving a  B7 Audi A4 2.0T. Keen on the B7 chassis, we naturally noticed each other's cars and had lots to talk about. This was Trent's first Audi, as he had just moved to Colorado and wanted something all-wheel drive that wasn't a sluggish SUV or truck. He had always loved Audis and saw this as the perfect opportunity to pick one up. After a quick trip to the first dealership, Trent stumbled across a clean 2006 A4 2.0T 6MT in Quartz Grey and instantly knew it was "the one." Maybe it was beginners luck, maybe it was destiny, but either way he left that day with his desired chassis/engine/transmission combination on the first try! If only we could all have such luck.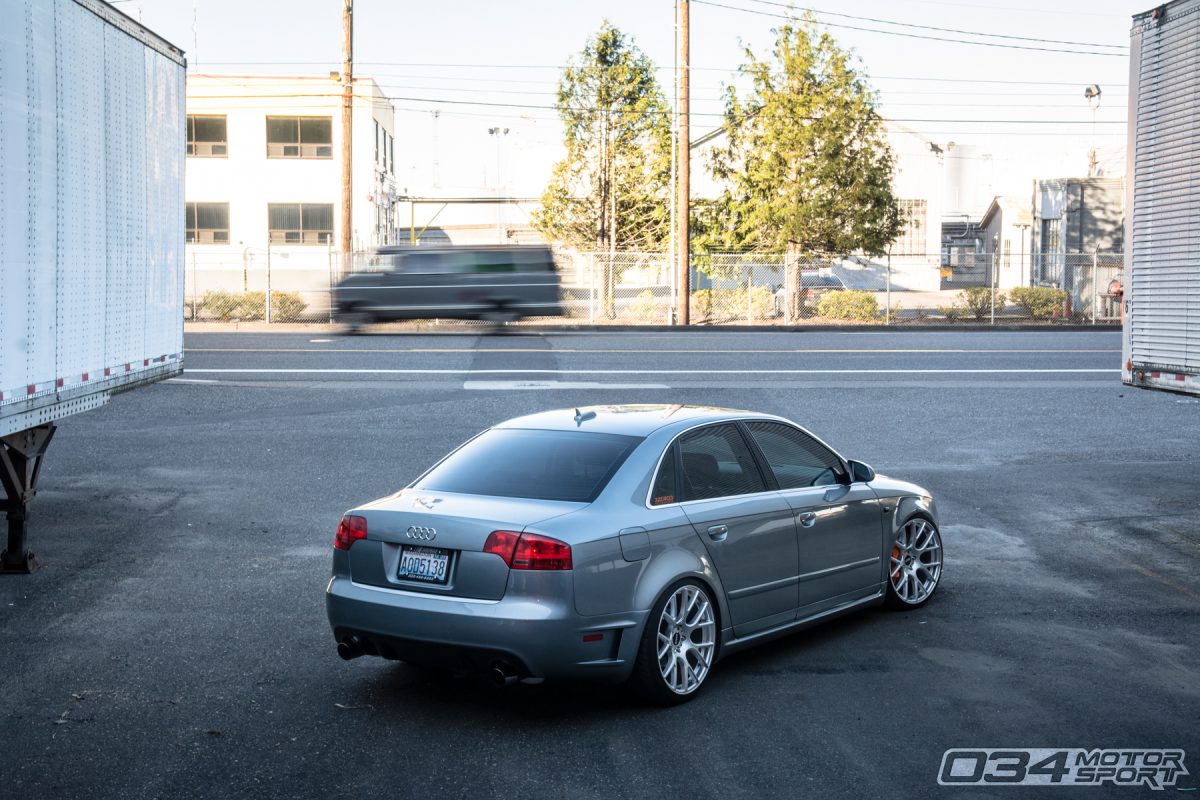 New to the Audi scene, Trent was more of an opportunist when it came to his first modification. He found a set of factory DTM side skirts for sale at an unbelievable price and jumped on the opportunity. He recalls, "If I had money at the time, I would have bought 10 sets." And as with any true car enthusiast, the first modification is all it takes to fall into a slippery slope of future upgrades. Those side skirts are to blame, (or thank), for Trent pursuing the full DTM look on his car with the front and rear bumpers you see now. Don't worry purists, he plans to get the proper rear carbon fiber spoiler in the future to complete the look as it came from the factory.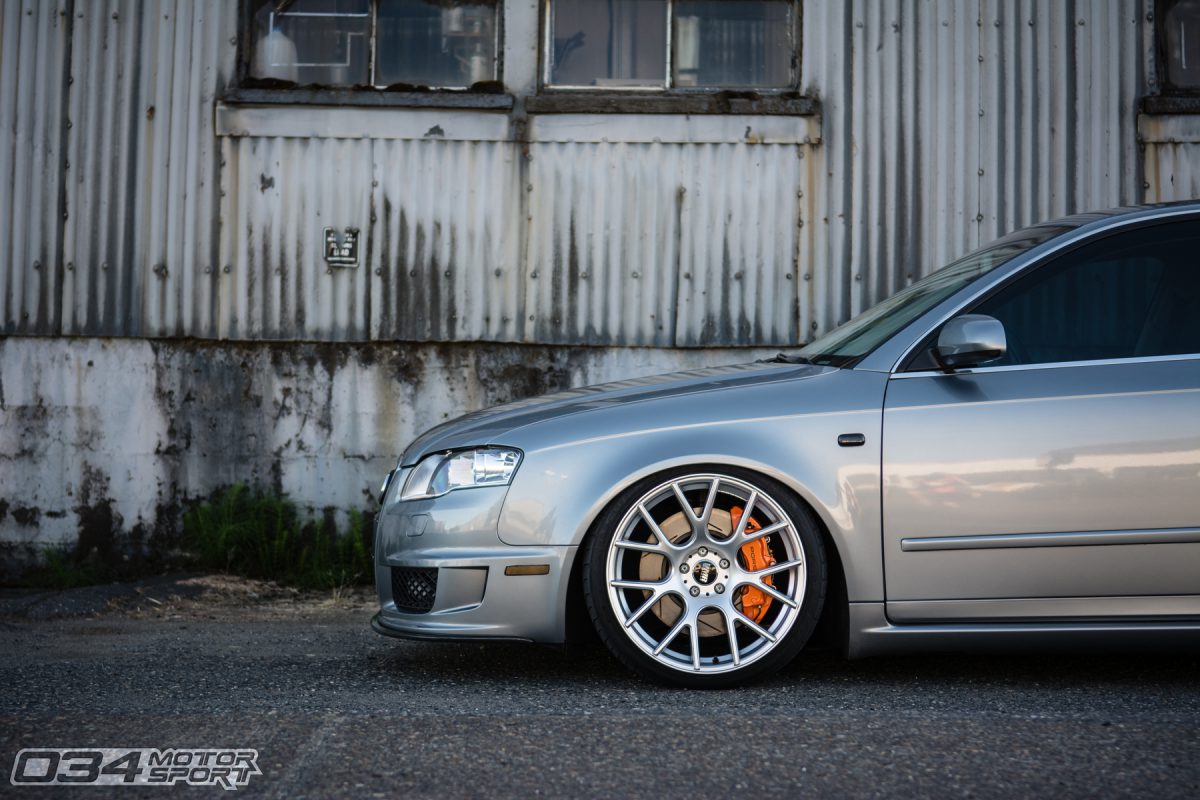 Throughout his ownership with this car, Trent has aimed to modify it in a way that dances on the line of an OEM+ appearance.  The factory DTM bodywork speaks to this mindset, as do the hyper silver VMR 810 wheels. While Audi fans can pick out the changes this car has seen, it's easy to imagine that the average civilian would have trouble distinguishing which parts are original and which aren't. The massive 18Z Brembo calipers fitted to the front hubs required minor spacing to fit the wheels, so Trent opted for a 034Motorsport Stud Conversion Kit to achieve the needed clearance.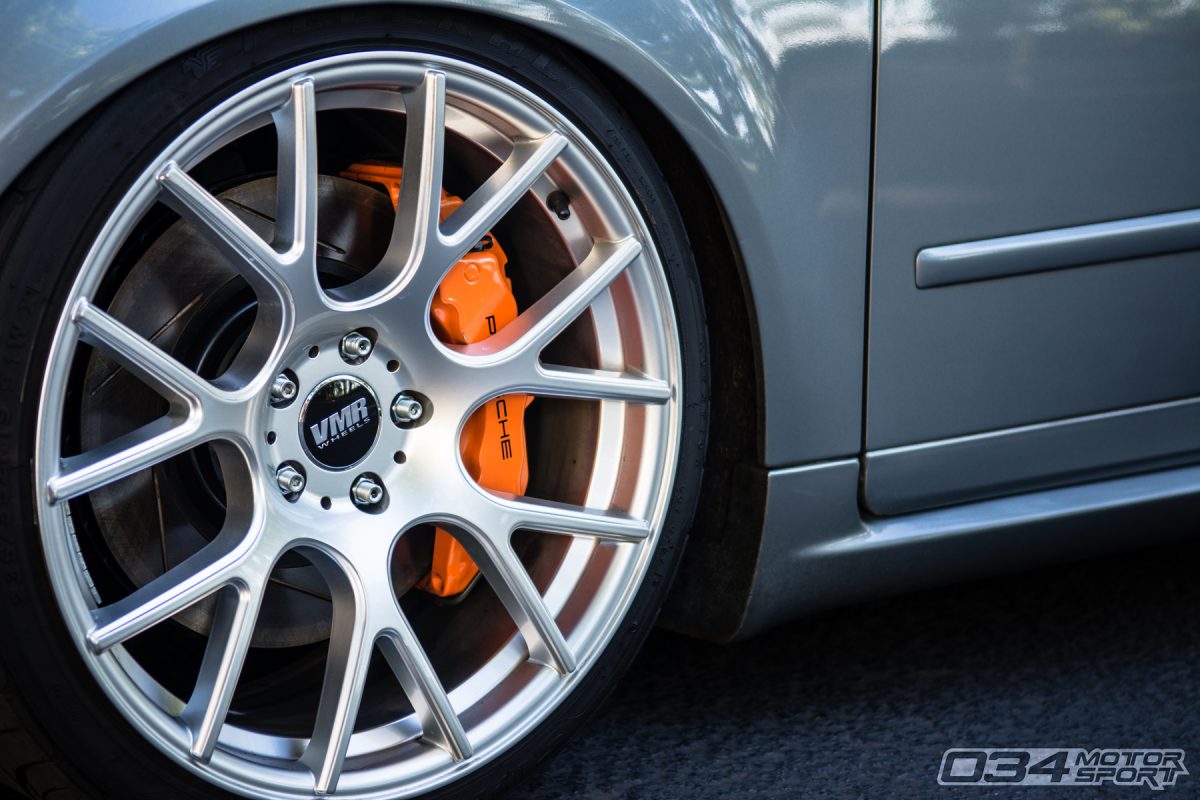 Not only does this car look good parked, but it handles to the same quality as it appears on the road. Koni coilover suspension was fitted to the car along with a factory B7 RS4 rear sway bar to keep it poised through the corners. In order to achieve the desired alignment at his lower ride height, Trent installed the 034Motorsport Density Line Adjustable Upper Control Arm Kit. Rounding out the tightened feeling of his B7 chassis, a pair of 034Motorsport Street Density Motor Mounts and a Street Density 6-Speed Transmission Mount were installed to remove any unwanted drivetrain movement.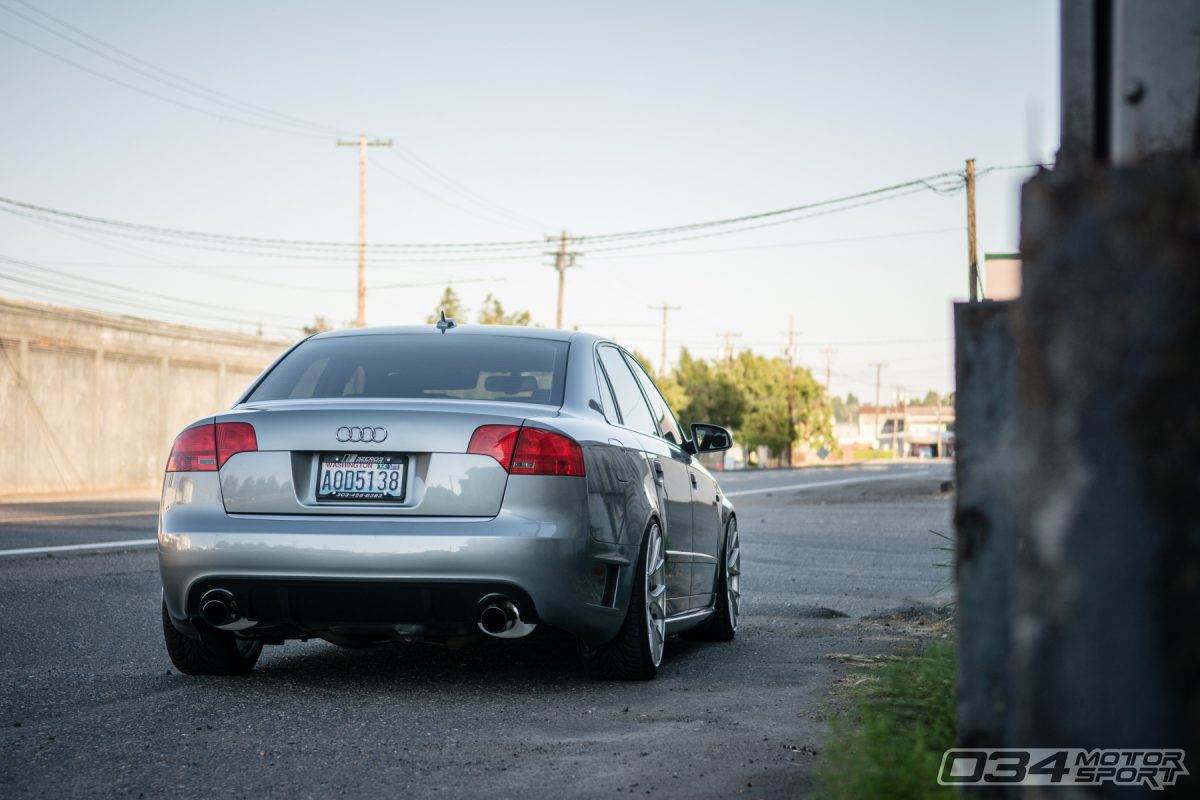 Finally, the power adders! The 2.0T FSI is adequate in stock-form, but leaves much to be desired for true speed hunters. The longitudinal 4-cylinder now breathes a little better thanks to a 034Motorsport High Flow Cat and Stasis Catback exhaust. Under the hood, a High Flow Silicone Turbo Inlet Hose flows more air into the willing 2.0 liter engine, while an upgraded front mount intercooler ensures it stays cool.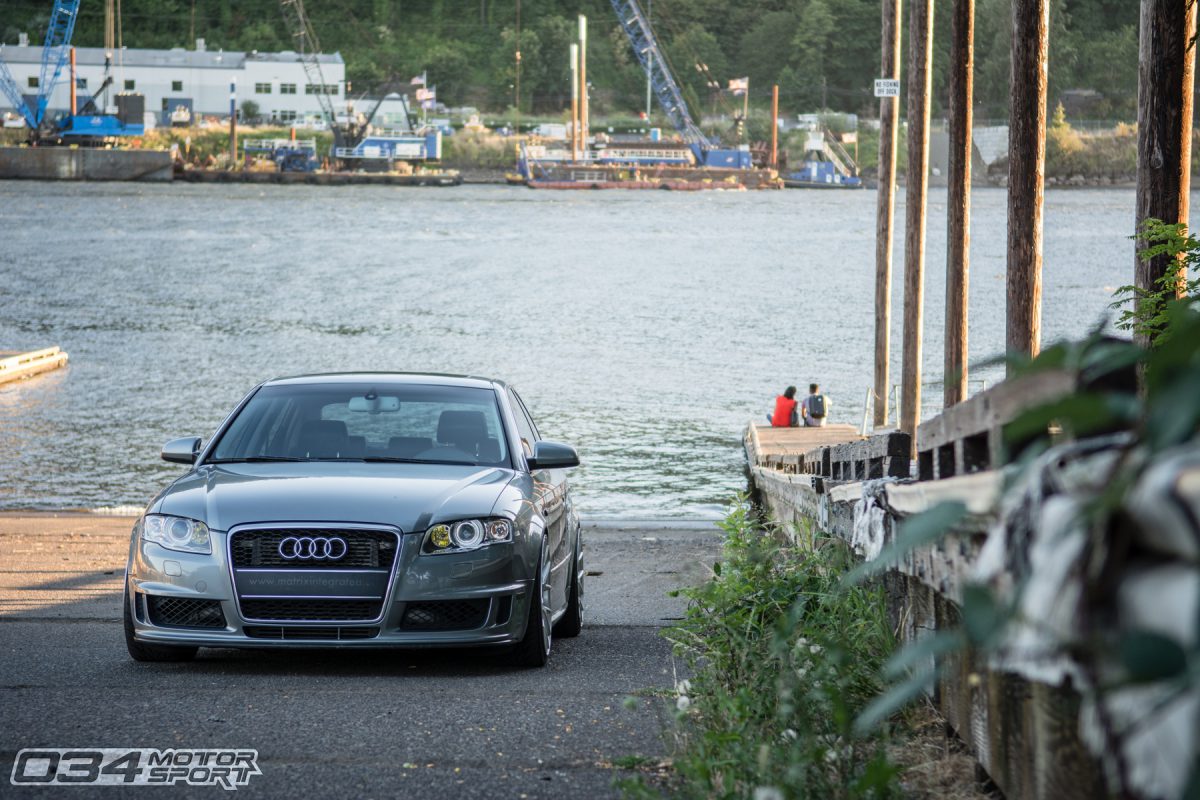 No matter which modification Trent has chosen for his car, the thought put into each upgrade shows in the quality of his car today. His A4 is ten years-old and has covered 145,000 miles, yet it still looks and feels brand new. In today's car scene of bolt-on fenders and gaudy paint jobs for the sake of the attention, it's refreshing to see a well executed OEM+ car. One that stands out, yet inexplicably blends in too. As proven here, Trent nailed it.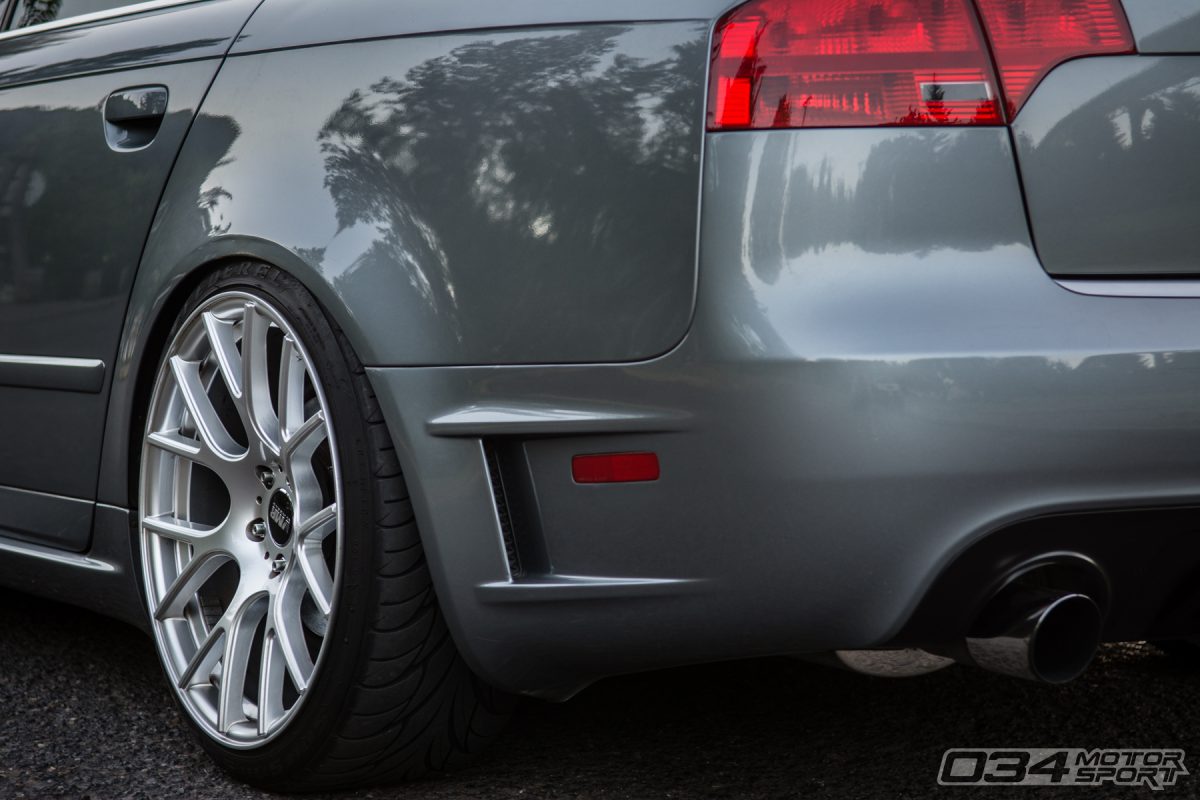 FEATURED PRODUCTS | TRENT'S QUARTZ GREY B7 AUDI A4 2.0T FSI
034Motorsport High Flow Silicone Turbo Inlet Hose for B7 Audi A4 2.0T FSI
034Motorsport Wheel Stud and Nut Kit for B7 Audi A4 2.0T FSI