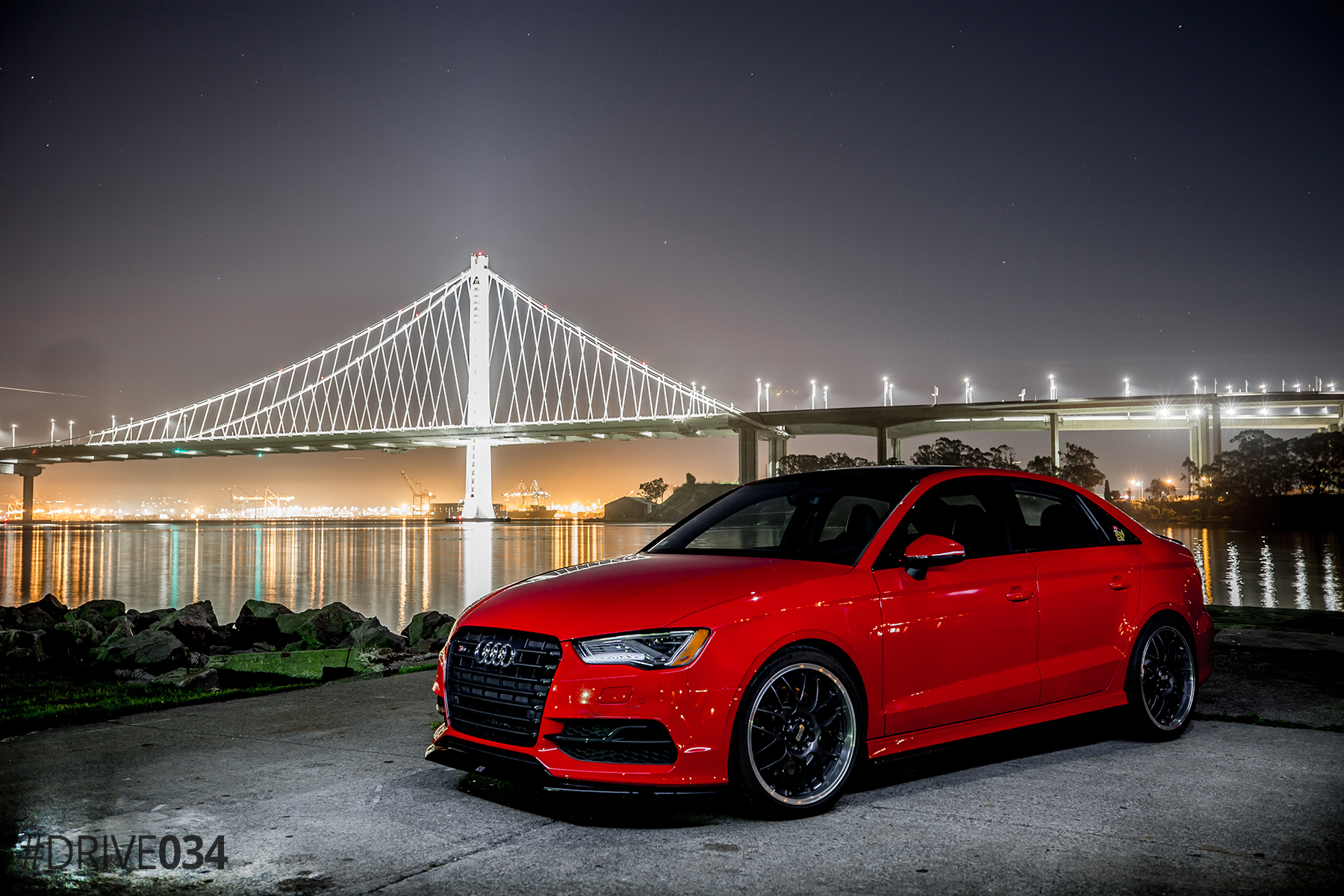 We're pleased to announce the winner of July's #Drive034 feature as Jeremy and his 2016 Audi S3!
With some significant power mods added to Jeremy's S3, he turned to 034Motorsport to improve his car's handling and ensure it remains refined and predictable under all scenarios. To tighten up his drivetrain, Jeremy installed a Billet Aluminum Dogbone Mount Insert, Rear Subframe Mount Inserts, and Stainless Steel Locking Collars for his Front Subframe. Combined, all of these complementary drivetrain upgrades provide a tighter and more responsive chassis by reducing slop associated with the factory rubber bushings.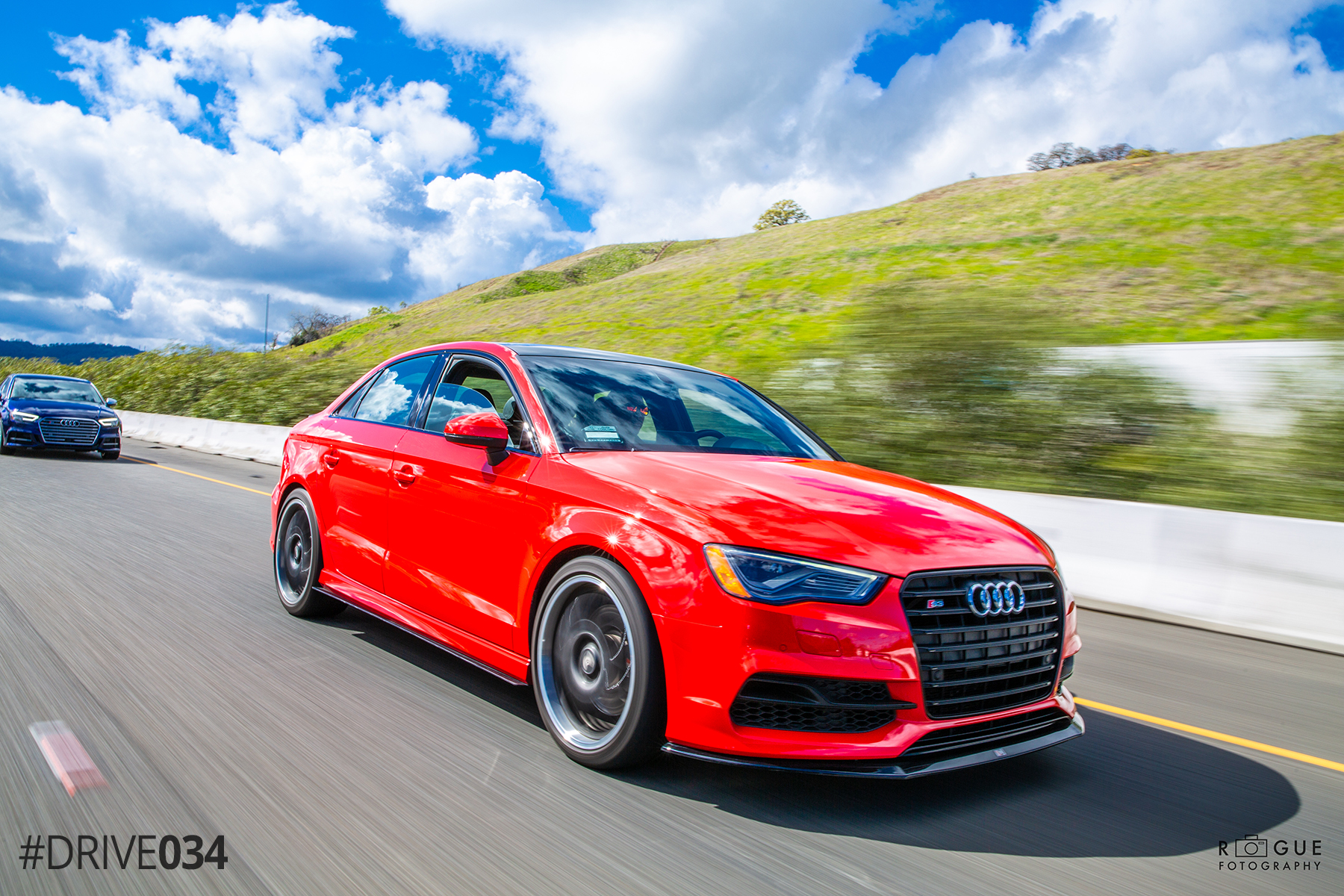 To dial in his S3's handling characteristics, Jeremy installed a 034Motorsport Adjustable Solid Rear Sway Bar, Spherical Rear Sway Bar End Links, and Density Line Adjustable Toe Links. Now he has a car that rotates predictably through corners with reduced understeer and less body roll.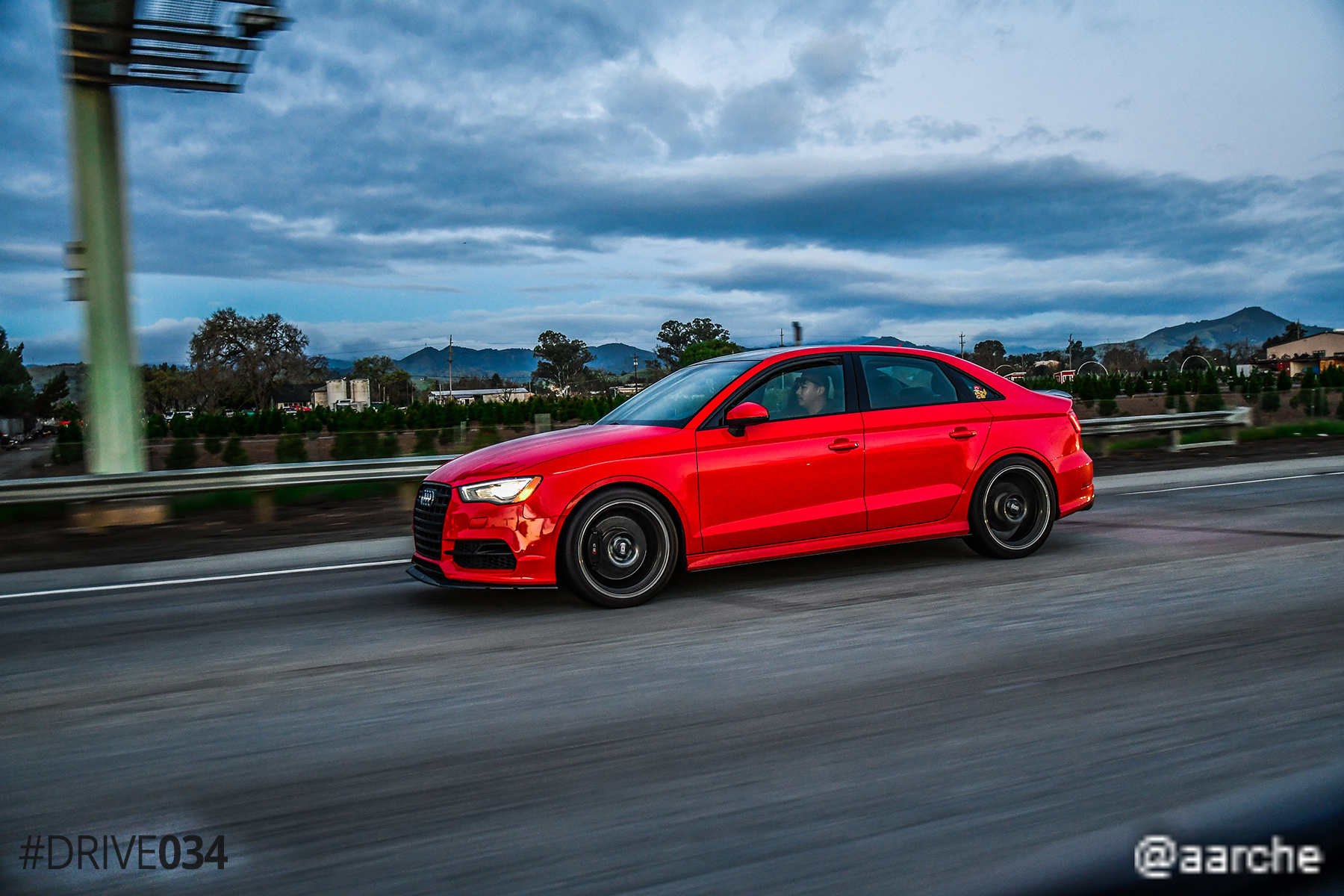 Thank you for your submission Jeremy! Be sure to show his S3 some love, and don't forget to submit photos of your ride with 034Motorsport products installed to Driven@034Motorsport.com to be featured next month!
For more photos of Jeremy's 8V Audi S3, check out his Instagram here.
Jeremy's 8V Audi S3 | Featured Products