We recently had the opportunity to bring our RS500 Audi TT RS Turbo Kit demo car down to SoCal for Matt Farah to drive for a One Take. He really enjoyed the car, and  we're looking forward to having more projects featured on video!
Enjoy the One Take, and please make sure to check out The Smoking Tire on YouTube for more great car videos. Details on Javad's car with the 034Motorsport RS500 Audi TT RS Turbo Kit can be found below.

Javad's Phantom Black 2012 Audi TT RS with RS500 Audi TT RS Turbo Kit
034Motorsport has a great deal of history with tuning turbocharged Audi 5-cylinder engines. Javad Shadzi (034Motorsport's Founder & President) created 034EFI in the early 2000s to provide standalone engine management solutions for fellow I5 enthusiasts. His own project, 80tq, was powered by this new ECU, and went on to be one of the most followed builds of its kind.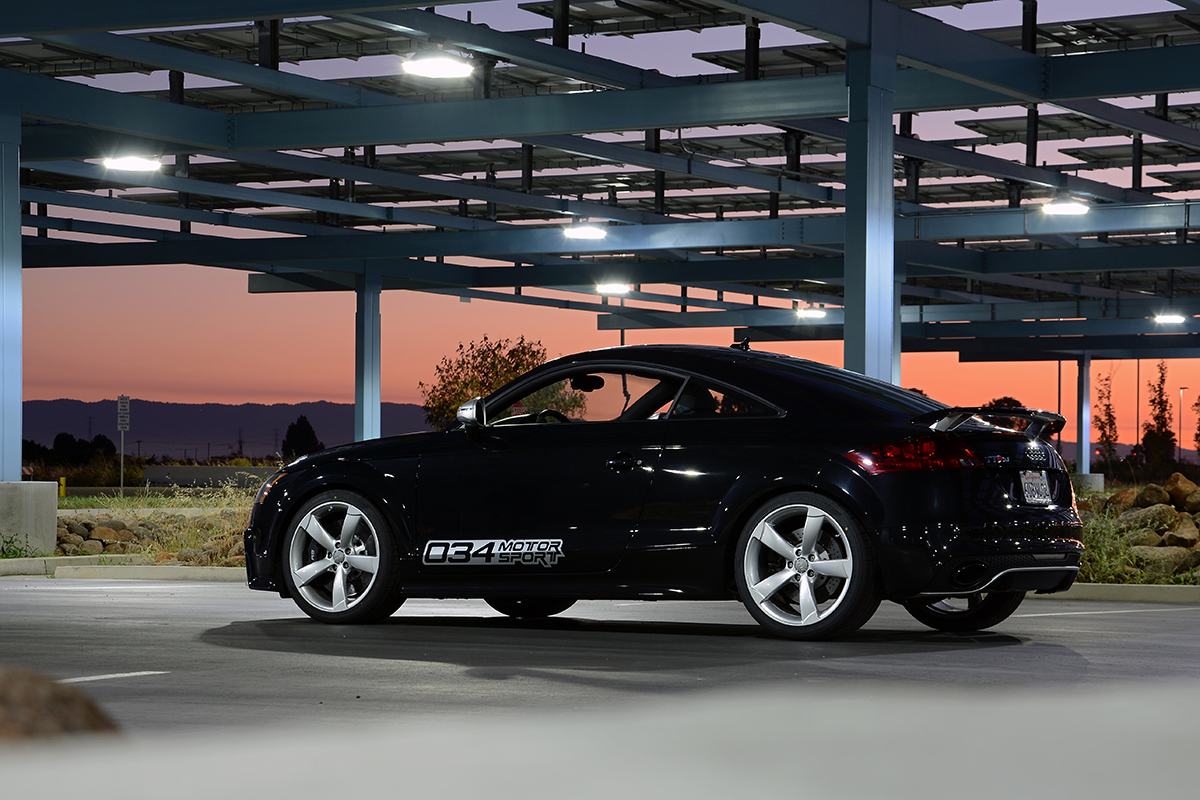 With 034Motorsport's Audi I5 roots, Javad was thrilled to hear of the TT RS coming to North America, and picked up this Phantom Black example in October of 2011. Since then, Javad's car has served as the test bed for countless 034Motorsport Audi TT RS Performance Parts & Upgrades, including the RS500 Audi TT RS Turbo Kit.


RS500 was designed for the track day enthusiast who desires an improved usable powerband without sacrificing daily-driver reliability. Providing significant increases in horsepower and torque past 5,000 RPM without sacrificing low-end power, the RS500 Tuning Package shines on the street track where the factory turbocharger can't keep up. Consisting of an OEM+ turbocharger upgrade, higher-flow high-pressure fuel pump, and 034Motorsport's proprietary Audi TT RS Performance Software, the RS500 Tuning Package is the elegant, reliable solution for breathtaking performance on the street or track, at an excellent price point.


Aside from being the 034Motorsport development platform, Javad's RS serves as a dual-purpose commuter and weekend toy for Audi Club North America track days, making it the perfect candidate for the RS500 Audi TT RS Turbo Kit & Performance Package. Since RS500 utilizes a hybrid turbo, there was no modification needed to install it with the existing 034Motorsport High-Flow Audi TT RS Downpipe & Midipes, and Wagner EVO 3 Audi TT RS Front-Mount Intercooler Upgrade that were already on the car.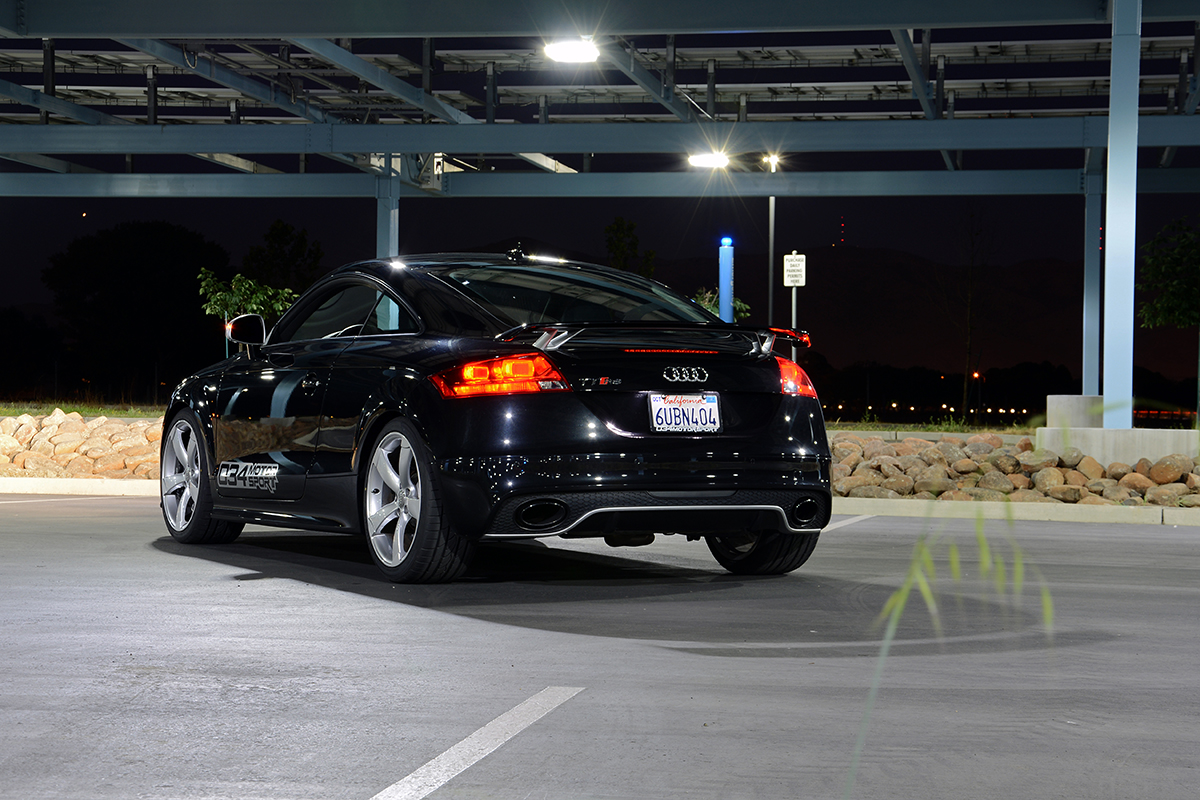 Javad's TT RS was dialed in on 100 octane fuel by 034Motorsport's ECU Calibrator on a Mustang AWD dyno, which recorded impressive gains in horsepower and torque versus stock. With the 100 octane file, the 034Motorsport RS500 Turbo Kit put down over 434 horsepower through all four wheels! Additional optimizations were made to the drive-by-wire throttle mapping and boost control strategies to improve throttle response, modulation, and consistency.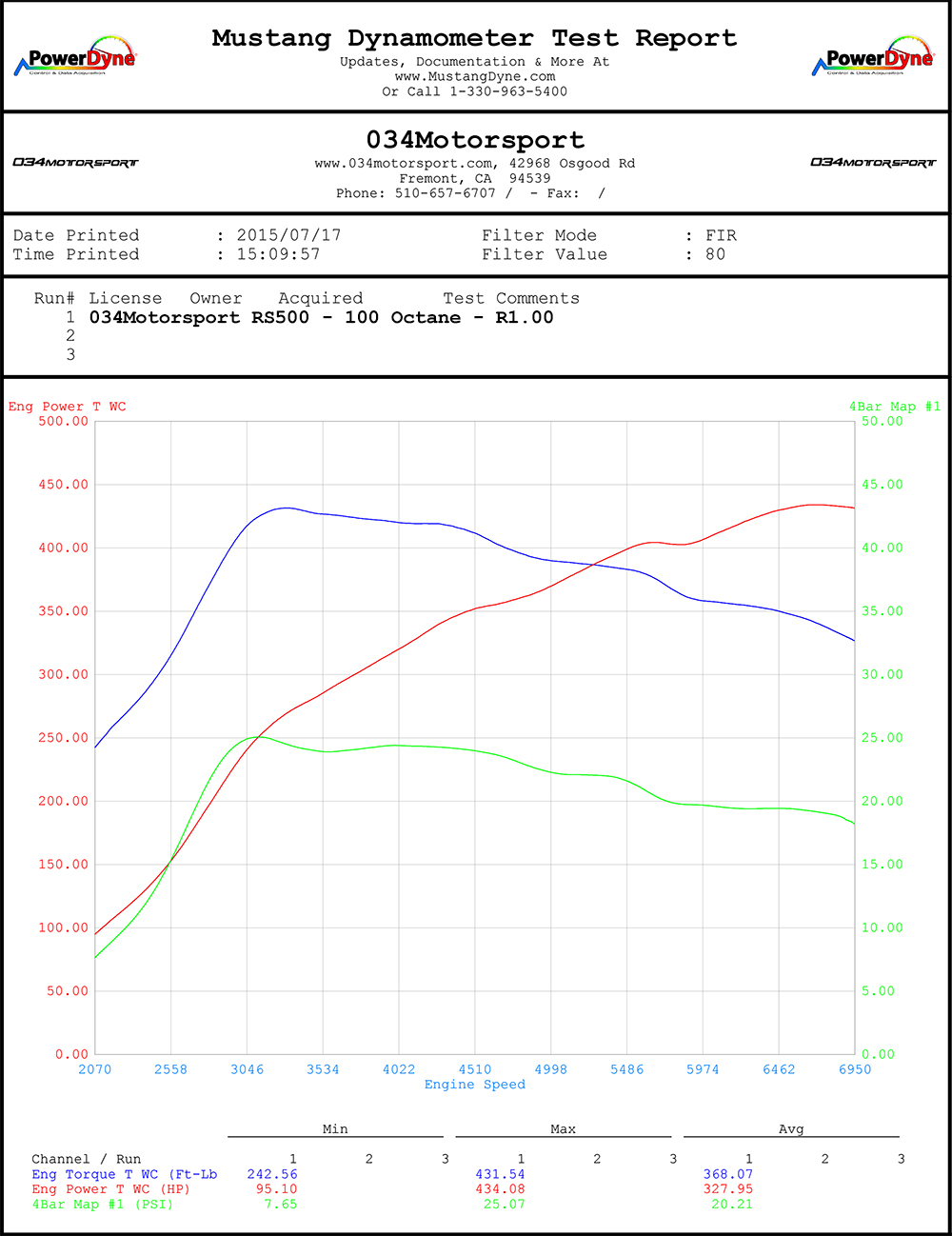 Finally, Javad's TT RS was thoroughly tested on the street and logged to ensure everything was running optimally, and that the RS500 Audi TT RS Turbo Kit was performing as desired. Keep an eye out for this RS500-Powered Phantom Black Audi TT RS at your next Audi Club track day!
Featured Products | Javad's Phantom Black Audi TT RS 2.5 TFSI with RS500 Turbo Kit
Engine & Drivetrain
034Motorsport Audi TT RS 2.5TFSI RS500 Turbo Upgrade & Tuning Package
034Motorsport Audi TT RS 2.5TFSI High-Flow Downpipe Upgrade
034Motorsport Audi TT RS 2.5TFSI High-Flow Midpipes
HPA Performance Haldex Controller
Wavetrac ATB Front Differential Upgrade
Stock Airbox
Stock Midpipe-Back Sport Exhaust
Stock Clutch Kit & Flywheel
Brakes & Suspension
Cobalt XR2 Audi TT RS Front Brake Pads